The 30 Days to Less of a Hot Mess Challenge | How it Began
We're going to take the new year by force with a "Less of a Hot Mess" Challenge! We're going to walk though the ins and outs of decluttering and having a functional home. I'm so excited because I am not naturally organized, but I've learned to have routines and structure in my life. These next 30 days will hold me accountable, which is exactly what I need to get off to a fresh start with 2017! Care to join me?
You'll find every day of the challenge at the end of this post!
Ready to find peace in your home again?
You can't decorate a home with clutter. Get started on your decluttering journey with 30 days of encouraging and helpful e-mails to keep you motivated!
How it all Began
More than likely, you and I both live the same busy, crazy lives with messy, cluttered homes. For many years I've kept my schedule and home filled to the brim, and yet I know there's more to life than running from one thing to the next and tripping over all of the toys in the process.
I desperately want my home to be a comfort and solace from the storms of the world. And so many times it just doesn't happen! I feel cranky, stressed and like I never have enough time to tackle it all. Does this sound at all familiar?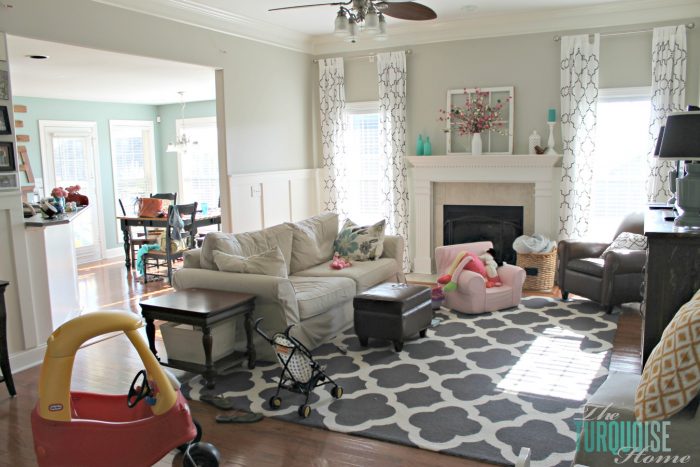 Let me be clear. I'm not talking about perfection here. I don't mean that I need an immaculate home with everything perfectly clean and put away. That sounds dreamy, but it's just not practical. Not with 2 little kids and two working parents.
We'll talk more about goals soon, but I really want a home that functions to meet my needs and the needs of my family and gives us a welcoming place to retreat together away from the mess of the world. I also don't want to spend all of my time at home managing the stuff that we do have. I don't think that is too much to ask or accomplish.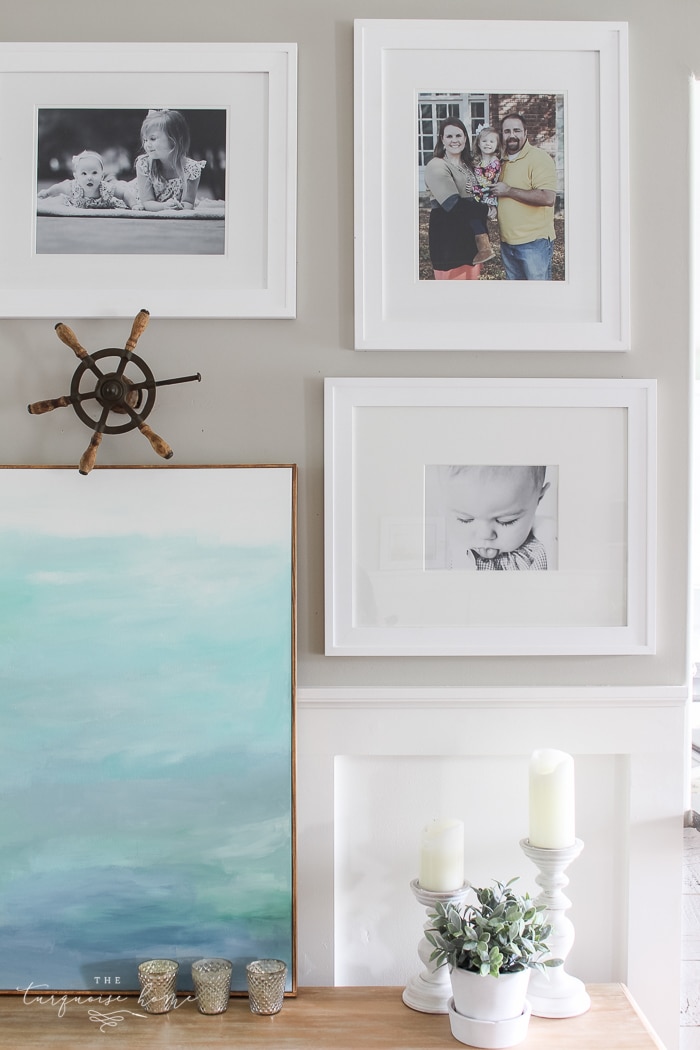 About 6 months ago I started asking my readers to give me feedback on what their greatest stumbling block was to creating a home that they loved. And do you know what the top two things were?
Organization and time.
And I agreed! I need both of those desperately.
I had been pondering this topic recently, when I was hurriedly throwing on some clothes to leave for an appointment and I thought to myself, "I am such a hot mess!" And then I thought, "do you know what I want in 2017? I want to be less of a hot mess." Hence the name of the challenge! 30 Days to Less of a Hot Mess. (And P.S. – I know January has 31 days, but 30 days just sounds better, so let's roll with it, ok? 😉 )
So, with the idea that I want to be less of a hot mess in 2017, I took stock of my life and really did some soul searching. What would help me be better organized and give me more time?
I think I'm dense, because it's taken me 35 years to figure out that the chaos is in the clutter. I spend way too much time digging through piles of stuff and trying to tidy all of the junk.
It all boils down to one word: margin.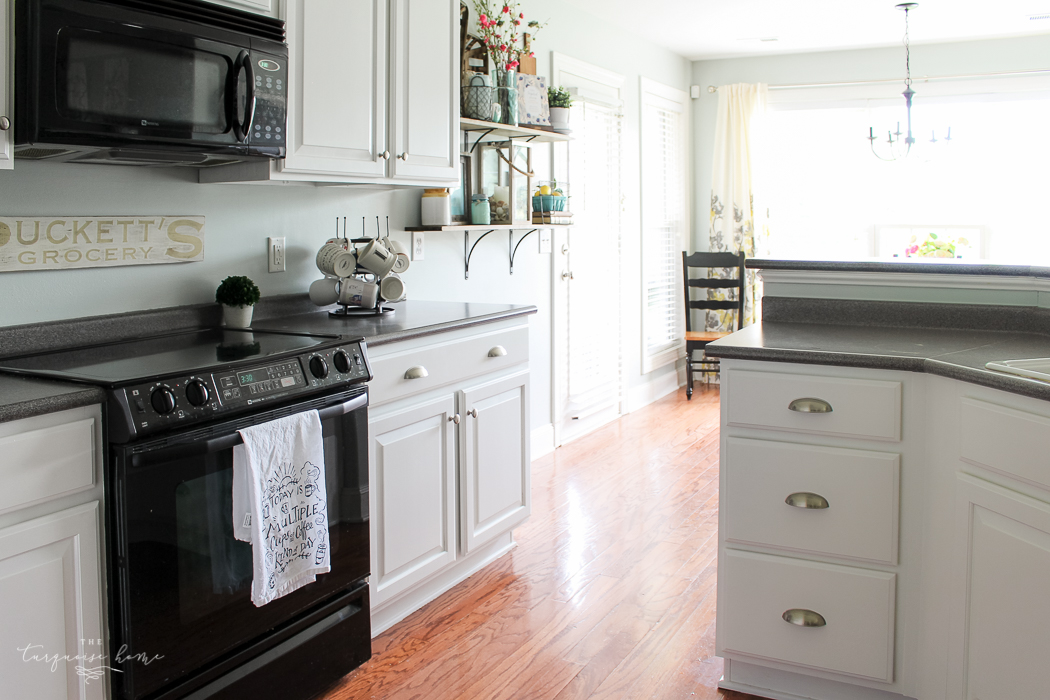 I need margin in my home, white space in the closets and clear space on the floors. And I need margin in my calendar to soak up the beauty of the every day with my girls and my husband. Just writing that down made me breathe a sigh of relief.
Ahhh. Can you imagine a life with margin? With white space? A clutter-free existence?
In reality, I need to declutter and get rid of the stuff, so that I would be more organized, more present and more focused on what matters most.
Why does this seem so simple and yet it's still so hard?
I've committed to decluttering and organizing the places that are what I call "hot mess zones" in my home for the next 30 days, starting January 1.
Are you ready to come alongside of me and hold me accountable? I promise to be honest and real about my home, as well as encouraging about how you can focus on making a difference in your home as well.
Let's start this new year off with a resolve to make space for what matters most and be less of a hot mess in 2017!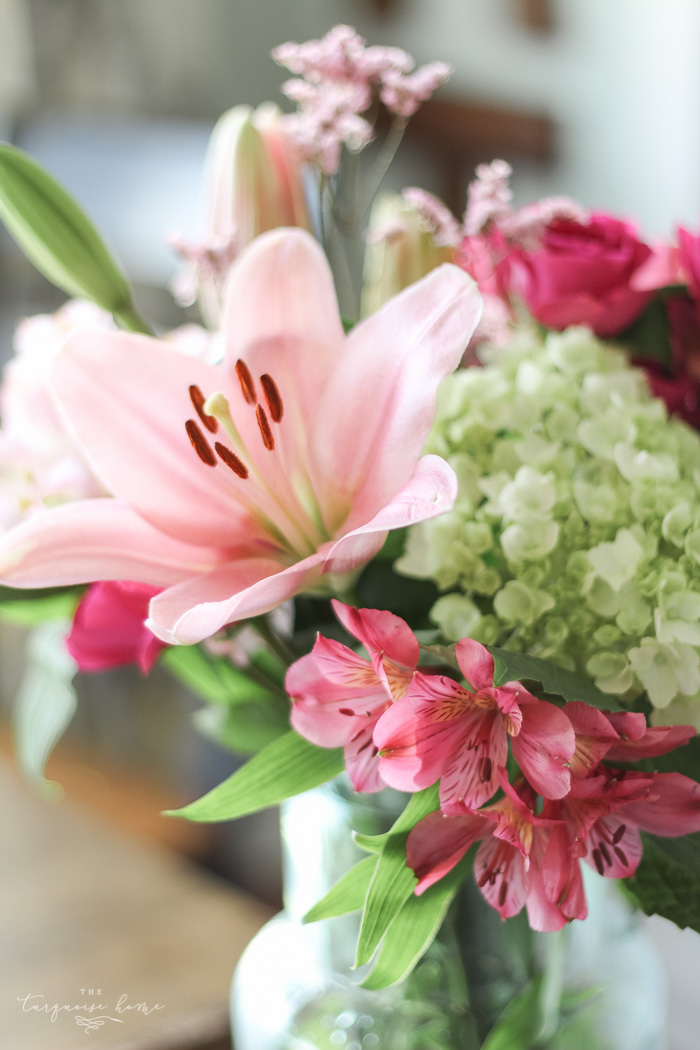 And can I ask you a favor?
Focus on this one task for 30 days. Don't try to learn a bunch of other skills or try to multi-task by doing another organizing course or any other kind of intensive lessons.
Be all in on this one.
Master it.
Make it your focus.
Do this well before moving on to the next thing. As a serial multi-tasker, I'm here to tell you that you need to focus and get this thing mastered. And you will thank yourself for years to come!
OK, are you ready to get started? Let's do this! I'm in your corner and rooting for you the whole way!
In the mess with you, Laura
P.S. Most days there will be a "The Messy Work" challenge to complete for the day. They won't be complicated or long, but will help give practical steps to your Less of a Hot Mess journey. If you'd like to get a jump start on the task at hand, here's your challenge:
The Messy Work: grab 2 trash bags and put 30 minutes on the timer. Quickly go through your home and fill one trash bag with trash and the other with things to donate. Throw the trash away immediately. You'll never miss it, I promise! And take the donations to your local charity before January 1 to get a tax write off in 2016!
The Challenge:
Day #1: Defining Your Why
Day #2: How to Set Organizational Goals
Day #3: How to Organize Your Day
Day #4: The Home Organization Binder
Day #5: An Organized Work Day | Secrets to Being Crazy Productive
Day #6: An Organize House Cleaning Schedule
Day #7: My Favorite Organizational Products
Day #8: How to Organize Your Purse
Day #9: Eliminate Paper Clutter for Good!
Day #10: Declutter an Entire Room in 5 Simple Steps
Day #11: 5 Craft Supplies to Throw Away Today
Day #12: 5 Smart Kitchen Organization Tips
Day #13: Easy Meal Planning Tips
Day #14: 5 Habits of Highly Organized People
Day #15: How to Organize your Phone and Computer
Day #16: How to Organize your Junk Drawer in 15 Minutes
Day #17: Tips on Refrigerator Organization
Day #18: How to Organize Your Pantry
Day #19: How to Create Your Own Pantry Labels
Day #20: Top 10 Colorful and Organized Craft Rooms
Day #21: How to Organize When You Love too much Stuff!
Day #22: 7 Surprising Ways Organizing Improves Your Life
Day #23: Organized Closet Systems
Day #24: Organized Jewelry and Cosmetics
Day #25: How to Organize When You Feel Overwhelmed
Day #26: 6 Tips to Keep Kid Clutter in Check!
Day #27: How to Create Margin When Your Life is Crazy
Day #28: 5 Tips for Kids' Clothes
Day #29: Organized Paint Storage
Day #30: A Decluttered Heart
SaveSave