Welcome to Day 21 of the 30 Days to Less of a Hot Mess Challenge! We're decluttering, reorganizing and taking a breath of fresh air to create a home we love. If this is your first time at the challenge, you may want to start here at the beginning. Affiliate links used for your convenience.
**************************************************************
I thought we could take a day and respond to a reader's legitimate question. At the crux of it, I'm hearing her ask: "How Can I be Organized (and Not a Hoarder) When I Love Too Much Stuff!?"
Let's read what my sweet friend had to say …
I stumbled across some of your pins several years ago…probably about the same time you were getting started! I live in a small craftsman house, and, like you, my goal is to have a cozy, comfortable home, and coincidentally my favorite color is turquoise. 

Because I love decorating and collecting unique items to personalize my home (or hoarding as my family teases me!) while living in a small house, organization is one of my struggles. I'd love to see any of your posts about this. I look forward to seeing your great decorating ideas as well.
May God bless and keep you and your family!

June (not her real name 😀)
I absolutely love this question, but I too struggle with how to keep a clean, clutter-free and organized home when I fall in love with new home decor items at every turn.
I literally have never said no to a Target Run. And I am always swinging by the clearance aisle for the perfect knick knack or pillow or throw that will hope into my cart and go home with me.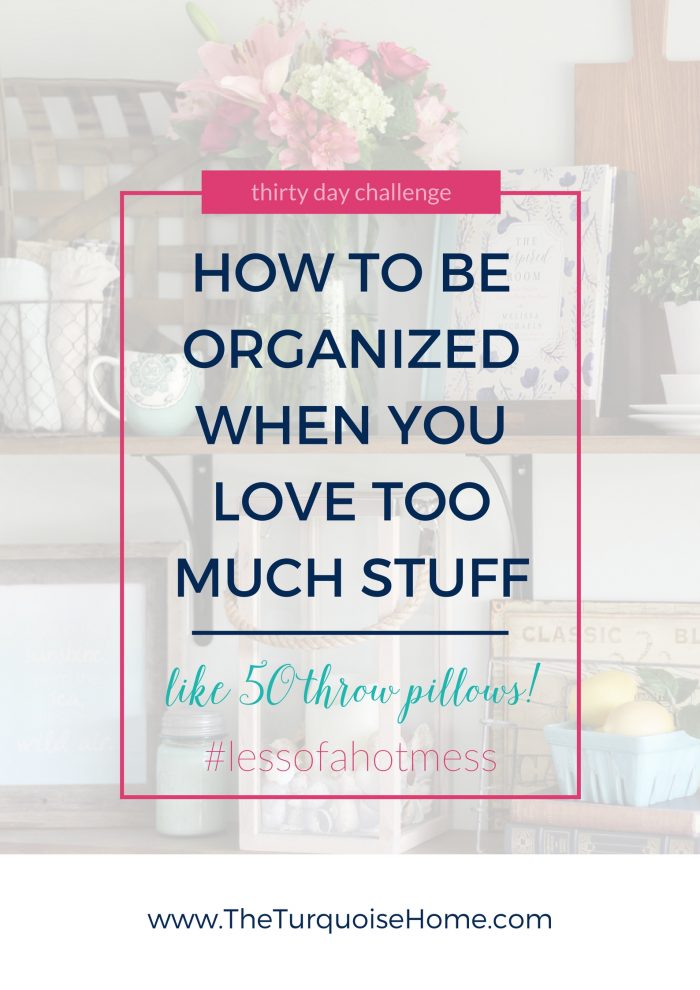 When I recently decluttering my craft and home decor accessories closet, I realized that I just love too much stuff!! I need to narrow it down to a more manageable size of things that I absolutely just love.

Also, I will note that that these ideas will help you when shopping as well. You won't be tempted to buy every little thing you see that strikes your fancy.
(Decluttering and organizing helps with shopping, too, because you realize that no you don't actually need 1 more notebook because you have a drawer full of them back home. Not that I know anything like that from personal experience.)
How to Be Organized When You Love Too Much Stuff
1. Display Sentimental Items – Do you have sentimental things in your home that are just taking up precious storage space? Try to think of a way to put them to use in your daily life. Instead of buying new art for your wall, use that old print and frame taking up room in your closet.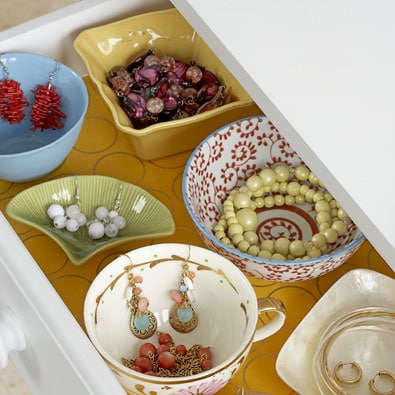 I have collected a few bowls over the years either in my travels or they have been gifts. I love to use them in the bathroom to corral my random Pull those sentimental items out of your home and place them in a space of prominence. If they overcome another item, then put it out.
This will cut down on items in storage and you won't have to buy anything new to meet your needs. Try to find ways to repurpose and actually use what you have. All of this will help you have less to organize! Yay!
2. Choose Your Favorites – Let's say that you have an affinity for throw pillows and you have 30 pillows in your home. You only use 10 at a time on your furniture and you store the rest. Try to narrow down your collection to your top 15 favorite pillows.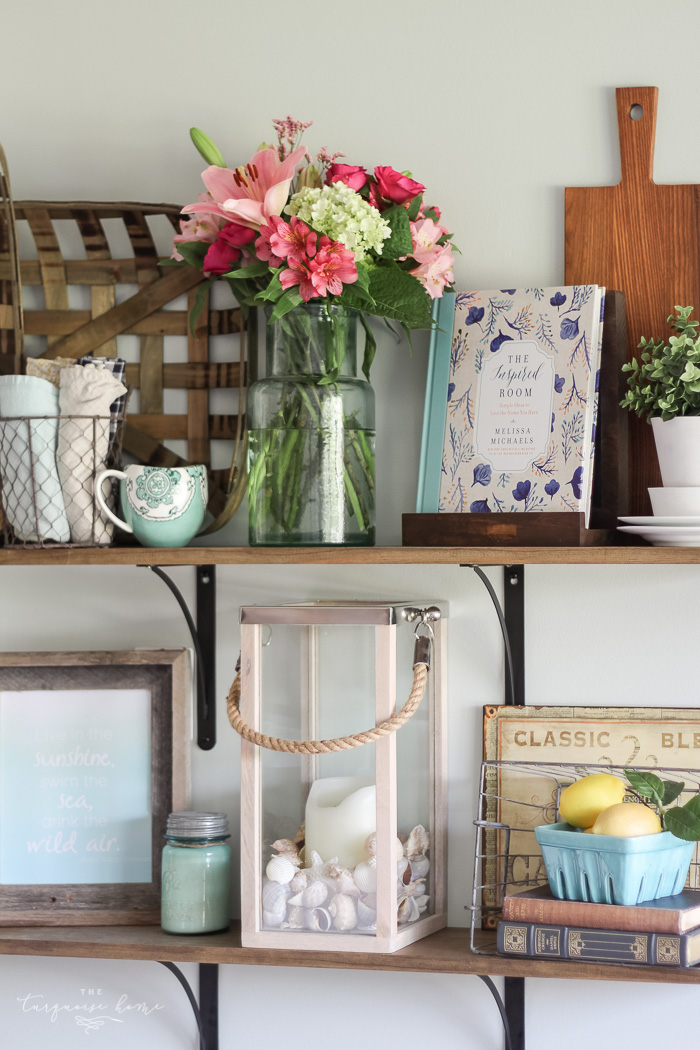 For me, I've found that having pillow covers that can transition through every season is key! And then I'll have 2-3 smaller seasonal pillow covers that I use for special seasons like Christmas or Spring. I just keep the same exact pillow forms.
Another example of this for me, is that I've bought several large wooden and ceramic candle holders over the years. I had several white ones from IKEA that were nice. But since then I've bought a couple sets of rustic, white wooden candle holders. I LOVE them. The IKEA holders have been sitting in the closet for a couple of years. Are they nice? yes. Are they my style? sure. Do I love them the most? Nope. And I don't need 5 sets of candle holders!
Do you have too many baskets?
Picture frames?
Lamps?
Whatever is too much, choose your favorites and let the rest go to a new home for someone else to enjoy.
3. Know Your Style – If you know your style, then you will easily be able to eliminate items that no longer fit into your favorite style categories. It will make it easier to let go of things you don't love and it will also make purchase decisions quick and easy.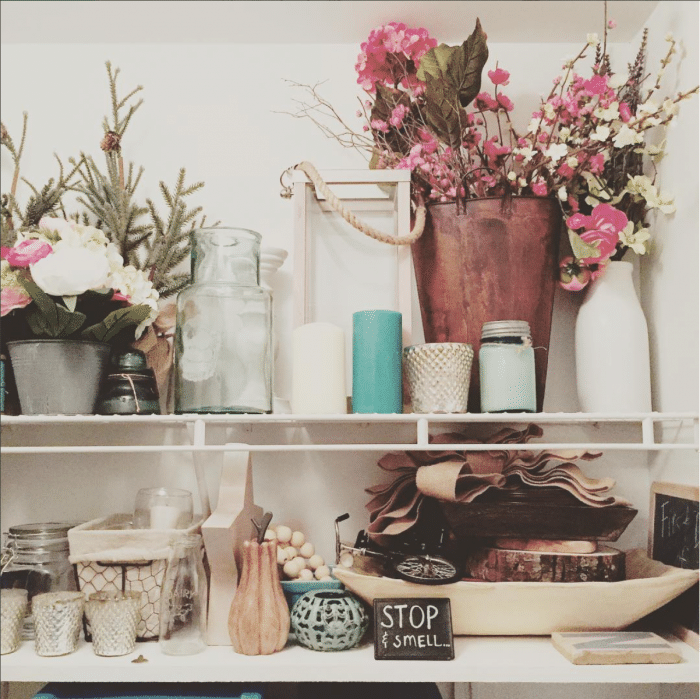 When I was cleaning out my craft and decor accessories closet, I got rid of a ton of decor items that I hadn't used in years. It was refreshing to see when I put everything back in place that it looked like my home! I walk by just so I can get a glimpse of how pretty it is! If something seems out of place, ask yourself if you really love it, or if you're only keeping it because you bought it and it's still in good condition.
A Little Bit About Defining Your Style
I know it's not always easy to define your style, but I encourage you to sit down and work toward that goal. I need to write more about this topic, but here are a couple of tips:
Look around your home and think about which category you fall into: traditional/classic, modern or rustic/industrial/urban. Those aren't all of the styles, but those are the main ones. If you want to dig deeper, check out these articles on Houzz to decide which one is your favorite. My style is a combination of traditional and farmhouse with some coastal influences. I know that my style is not modern, so if something has super clean lines, then I don't buy it. (If your home doesn't reflect your style yet, then set up a board on Pinterest and pin your favorite rooms. You'll start to notice some patterns that define your style.)
What are your favorite colors? I've narrowed mine down to blues, greens, grays, whites and pink. I know that if something is purple or red, then it doesn't belong in my home. Every now and then I'll use a pop of yellow, usually in the summer. And I'll add a little bit of red at Christmas. But for the most part, I stick to my favorite colors.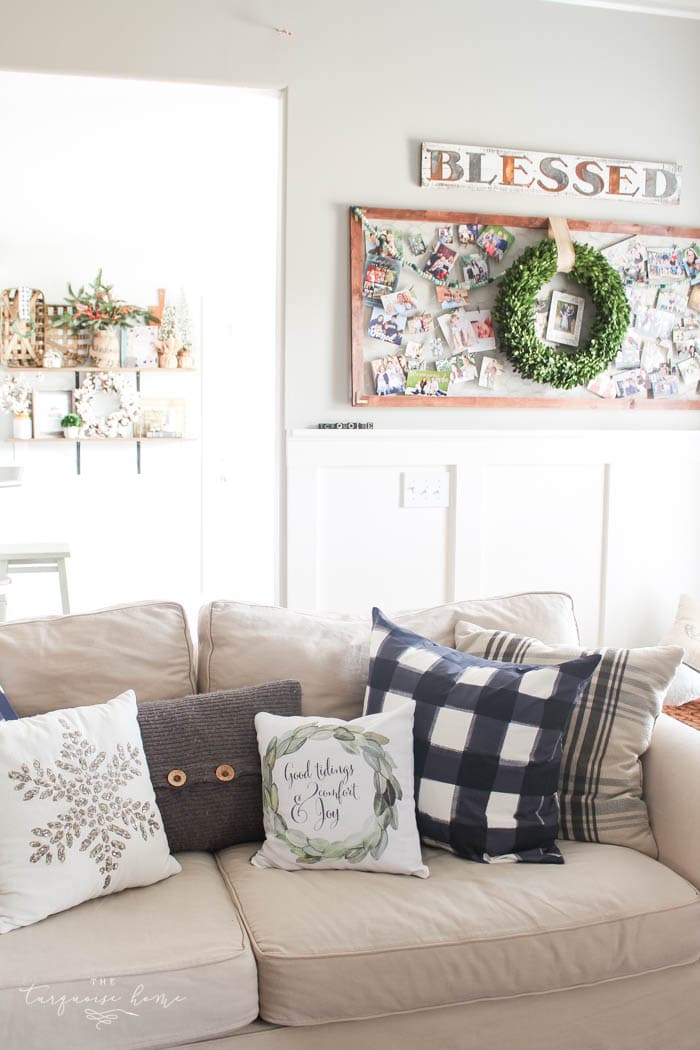 These will help you get started on making style choices when deciding what to keep and what to let go!
The Messy Work: Take one room in the house and go through it with a fine tooth comb. Sort everything into 3 categories: can't live without it, adds personality to the space and let it go. If there's too much in your "can't live without" pile, then go back through it with a fine tooth comb. Once you're done, put the "let it go" pile in a bag or box and put it in your car to take to the donation center on your next trip out!
In the mess with you, Laura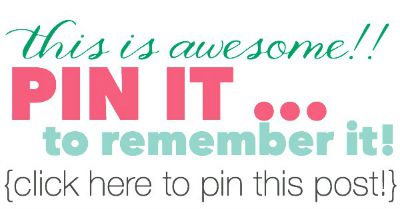 Get Instant Access to my Guide to Customize Your Home on a Budget
Grab your FREE guide for 10 Ways to Customize Your Home on a Budget: simple projects to transform your home from builder beige to a home with character and charm!