Hey friends!! I'm working on my office and guest bedroom, giving it a makeover with some nautical theme inspiration. This room has been on my list for a long time, but for whatever reason I've pretty much neglected it until now.
Maybe the fact that I've been parenting small children and had a baby in 2014. Might have something to do with it. 🙂
It's the last beige room in the house, but that all changed last weekend. Whoop whoop! No more flat painted beige walls.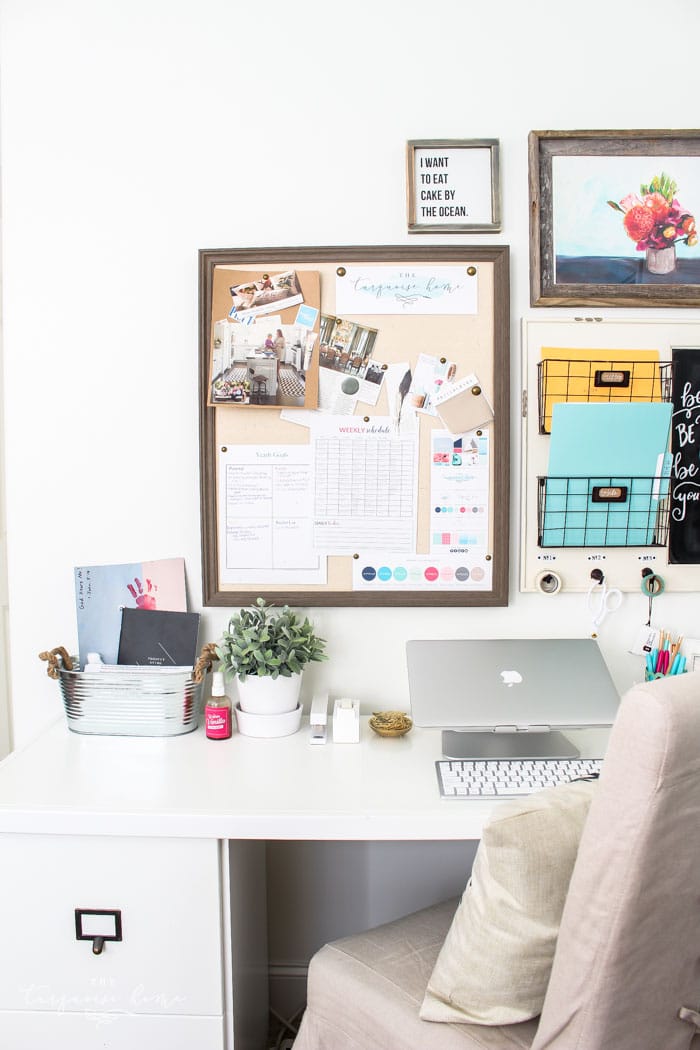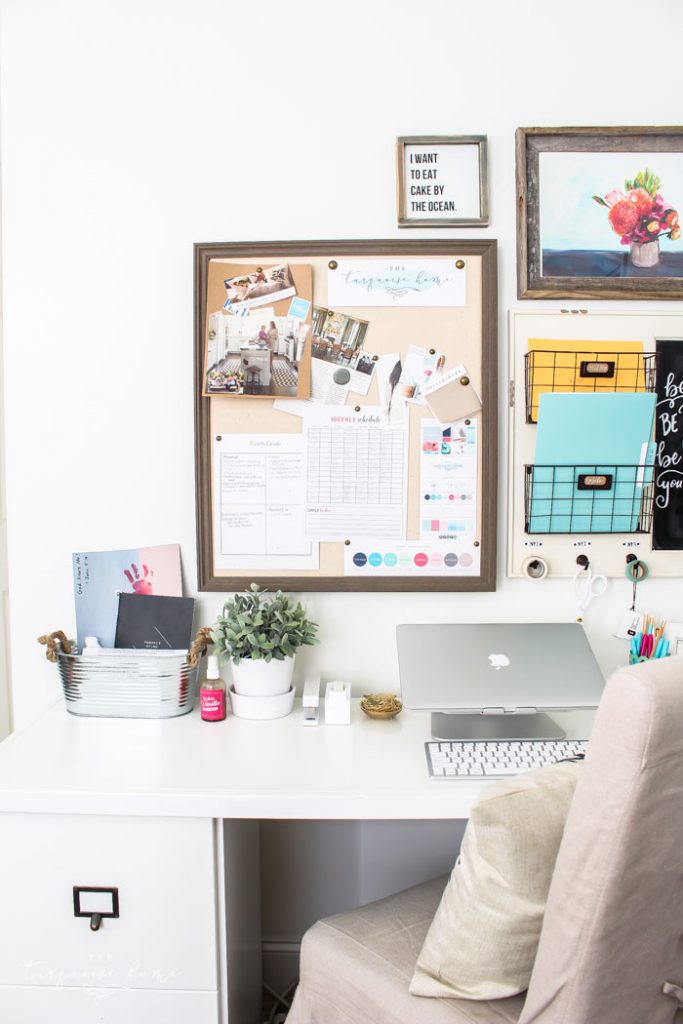 It now has a lovely coat of Simply White (Benjamin Moore) on it. I have never painted a room white, but I was itching to try it somewhere in my home.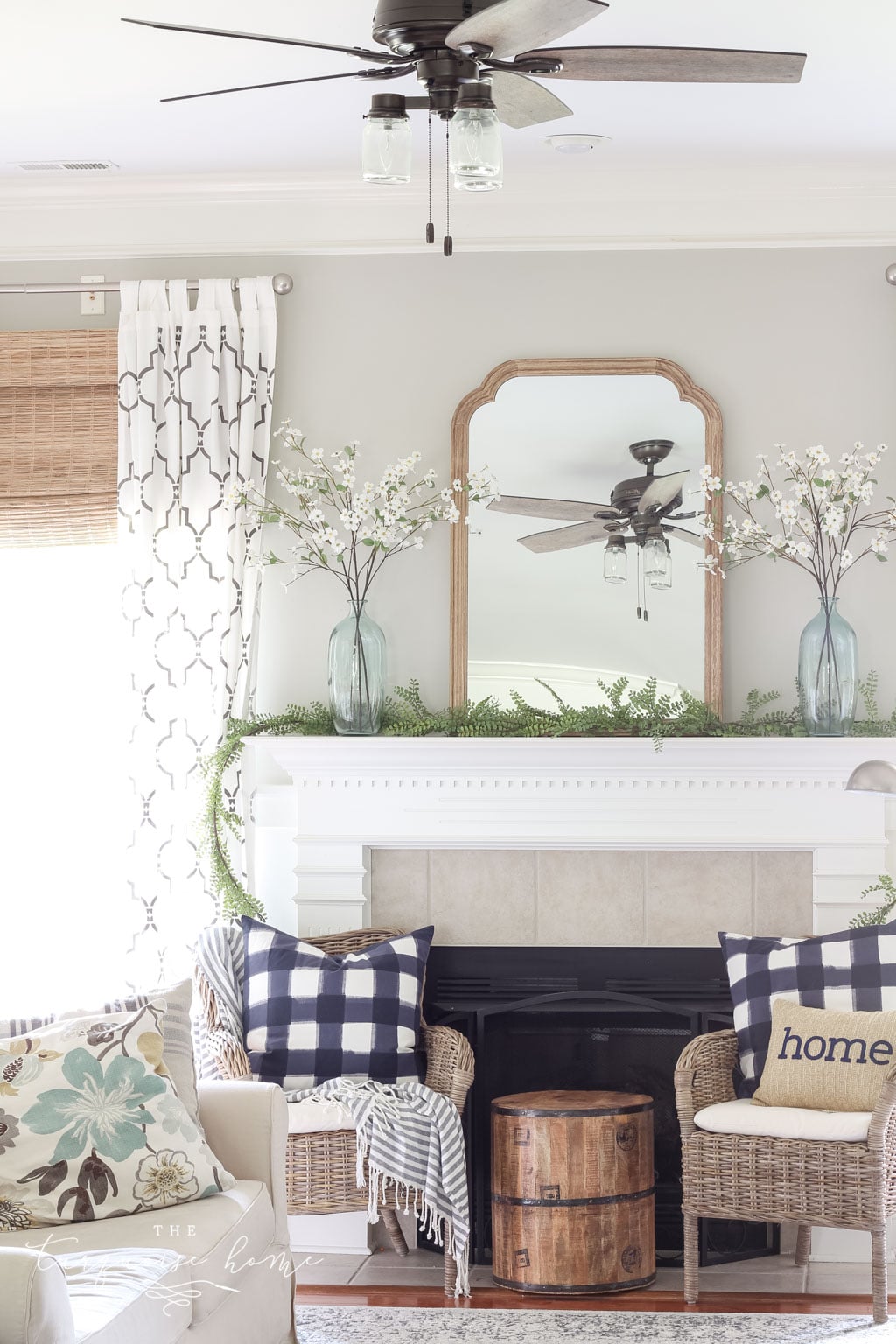 FREE BONUS!
5 Secrets Every Home
Decorator Knows
… to transform your home into your dream home!
This post contains affiliate links for your convenience. Click here to read my full disclosure policy.
Part of my reasoning for painting these walls white is that my new desk is white, too and it will make the perfect place to take pictures of small projects to share on the blog.
So, it's not only my desk, but my photo studio as well. 🙂 The large window is on the opposite wall from my desk, so the lighting will be perfect for taking photos.
I'm not finished with my kitchen makeover yet and I try to only do one makeover at a time, but I broke my rule on this one.
It all started when I bought my dream desk for less than half price at the Ballard Designs outlet in Atlanta. I was there visiting some family and I went up to the outlet to see if they had any desks. And they did! I was so excited to bring it home. It's wider and narrower than my old desk, which makes it awesome (and fits perfectly on the particular wall)! And the storage is fabulous, too. You can see how it looks in the space HERE!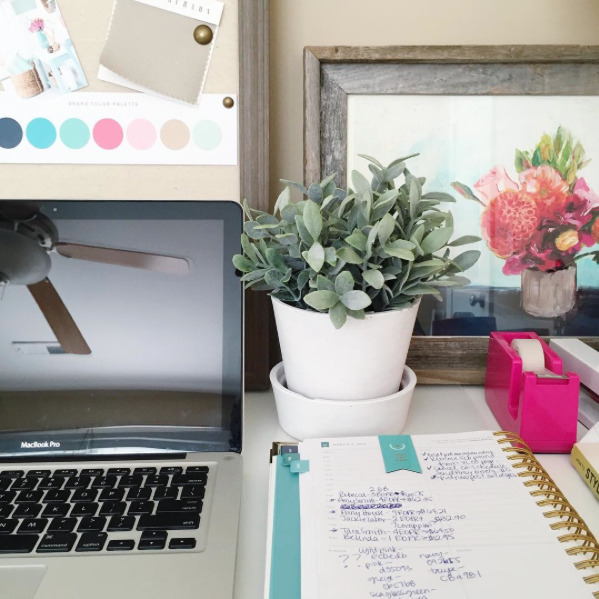 So, I was starting this little room makeover and had kind of a vision in my head, but not a clear vision. And I was starting to panic that I was going to start buying things willy nilly and it would not look cohesive. So, it was time to take my own advice for starting a room makeover and create a nautical theme vision board before I got too far down the road.
I've started by rearranging the room and I'll be sharing all of that soon once the paint is dried and I get the curtains hung and everything up on the walls. I still need to purchase or make a few items.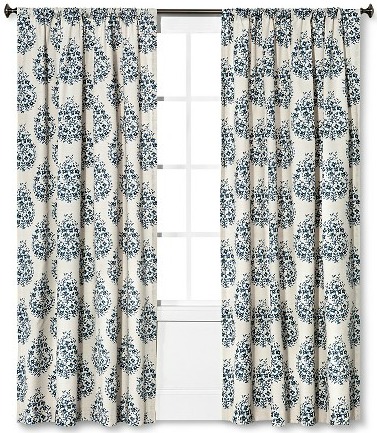 The jumping off point for the design was the gorgeous paisley curtains from Target. I fell in love with them just browsing on Pinterest and knew I'd love the look for my office space. They were definitely the right price for my budget – and they come in a long length of 95″. (Sadly they don't carry these curtains anymore, but I found THESE and they are just as beautiful – and same price!)
I already have white bedding for the current guest bed, so I just need a few coastal-inspired throw pillows and we're good. I'll need lamps for the DIY night stands I want to make.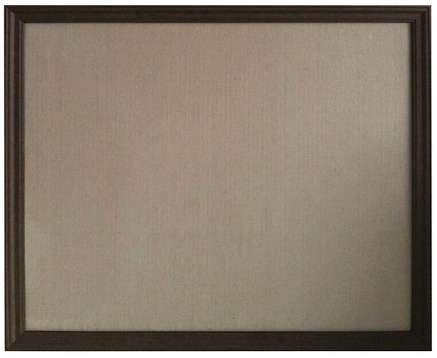 I have the decor to go above my desk, which includes this pretty linen framed pin board. I can't wait to fill it with all kinds of fun inspiration to keep my creative juices flowing while I'm working.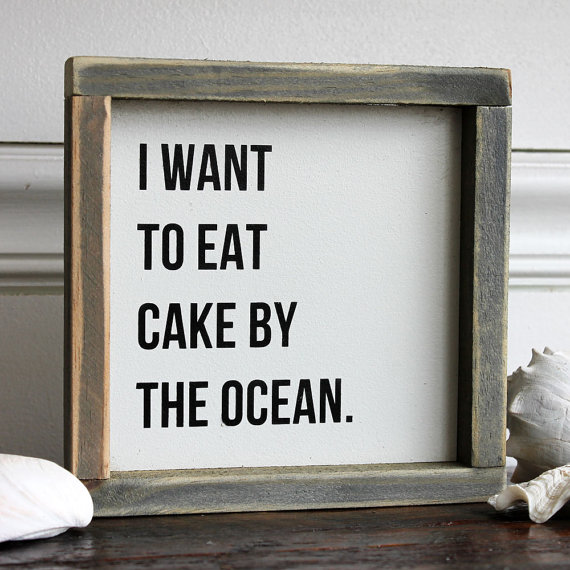 My friend LZ, who makes these adorable signs on etsy, sent me the "I want to eat cake by the ocean" sign. I LOVE it. I totally want to eat cake by the ocean and it's a fun nod to my coastal-y theme.
I didn't really want to go too coastal. Mostly, I just wanted the palette to be whites, blues and natural wood tones. I did throw a few overly nautical throw pillows in the vision board, but they are just inspiration. I don't own any of them yet and I may get entirely different pillows. I have the wooden sailboats and they will probably come to reside in here after I'm done using them for my summer decor.
You'll notice in the inspiration board that I have a Pottery Barn sleeper sofa. Do you know if any of those are actually comfortable? I want to replace the existing full-sized bed with either a day bed and trundle or a sleeper sofa. I love the idea of the sleeper sofa, but only if it's comfortable for guests.
OK, enough jabbering. I'm going to leave you with some inspiration and I'm off to finish painting!
Office and Guest Bedroom Inspiration with a Nautical Theme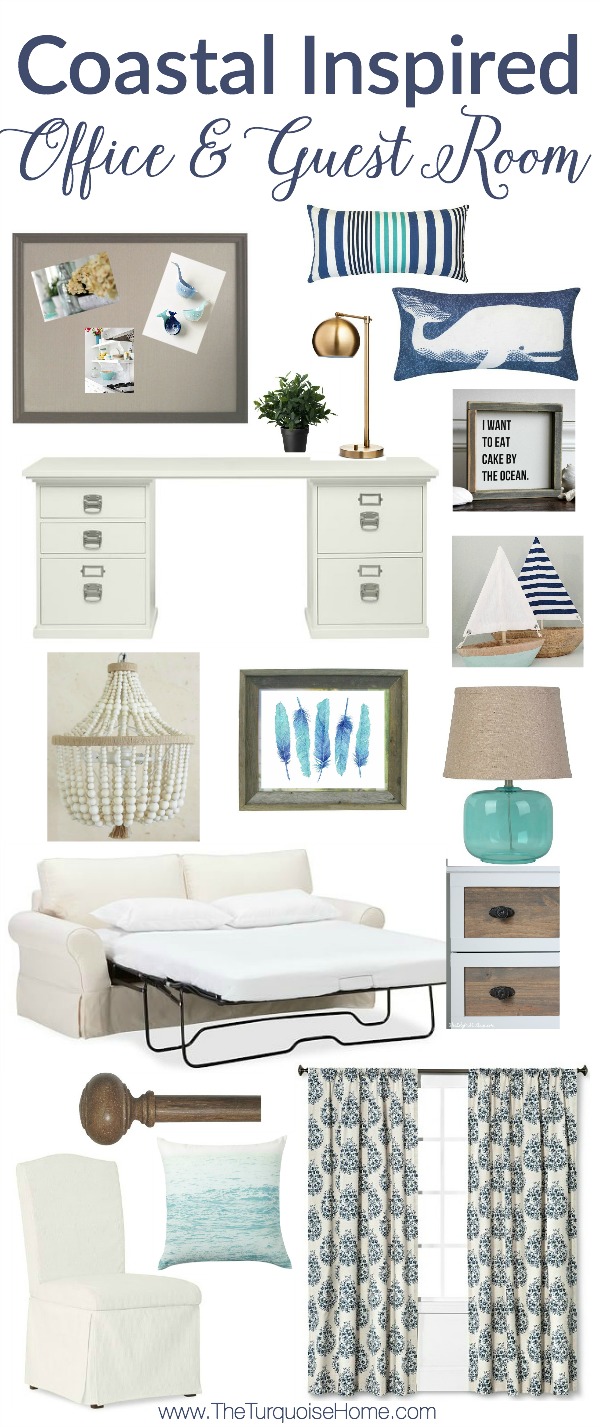 Ryden Chair and Slipcover / Brass Task Lamp / Bedford Rectangular Desk Set / Faux Wood Curtain Rod / Blue Paisley Curtains / Sleeper Sofa with Slip Cover / Framed Linen Pinboard / Gray Rustic Frame / Watercolor Feather Art / I Want to Eat Cake by the Ocean Art / Aqua Glass Table Lamp / Artificial Sage Plant / Morning Tide Pillow Cover / Wood Bead Chandelier / Wooden Sailboats / Turquoise Crab Pillow / Cool Stripe Pillow / Whale Pillow
I can't wait to pull it all together and share with you soon!
Have a wonderful weekend!!
More Posts You Will Love: