Farmhouse Fresh Spring Mantel
This farmhouse mantel decor for spring is perfect with an old window, floral stems and pretty galvanized tray! Come get inspired!
My mantel is all decked out for spring in farmhouse, fresh florals. All of the Christmas and winter decor has been (finally) put up in the attic. I always have a few stragglers that I miss the first time I put it all up.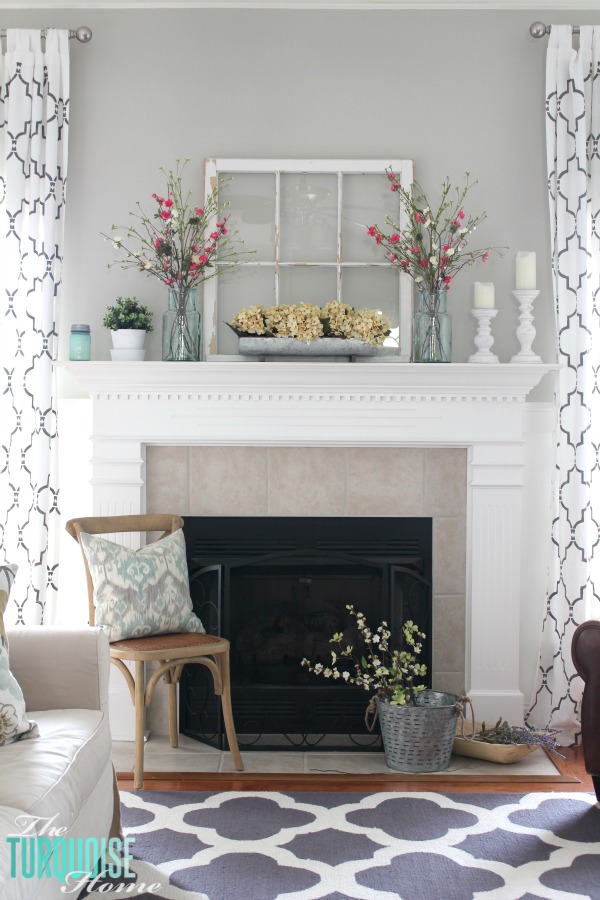 And now we're celebrating the newly warmer weather with blooms! Lots of flowers and fresh, pretty colors. I just couldn't help myself. All of the neutral, farmhouse touches a room can handle, plus lots of (faux) flowers.
It's true. I have a black thumb. I have even killed succulents. I'm surprised the boxwood is still around. Seriously.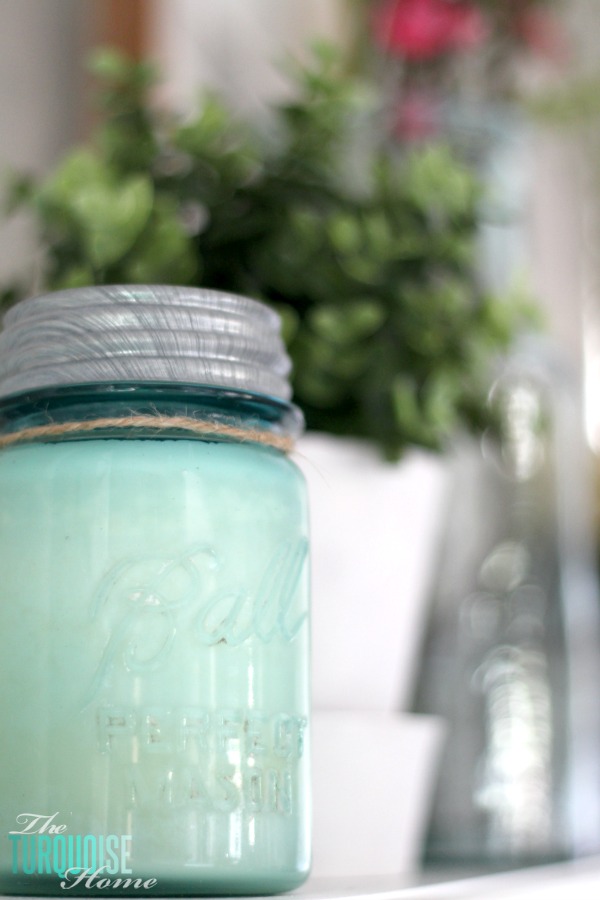 I love that Spring calls for all of the pretty aquas and pinks to come out and play. I just love this time of year!
I also love Spring because my husband is a football and wrestling coach, so he's not around much from August to the middle of March. So this time of year means we get to have Coach around more often. Yay for help with the kiddos so that I can work on more projects!! 🙂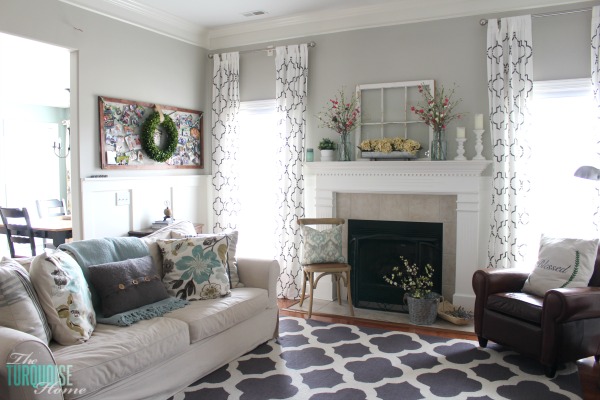 Get this look …


We love to spend time together as a family this time of year. The sun is starting to be out longer. We take the kids to the park or take walks around the neighborhood after dinner. Not just soaking in the sunshine and warm air, but getting some exercise too.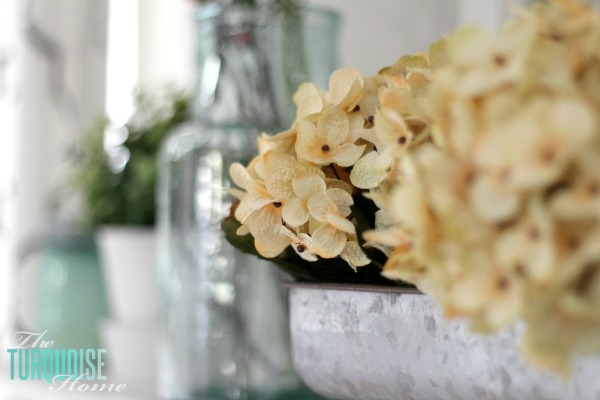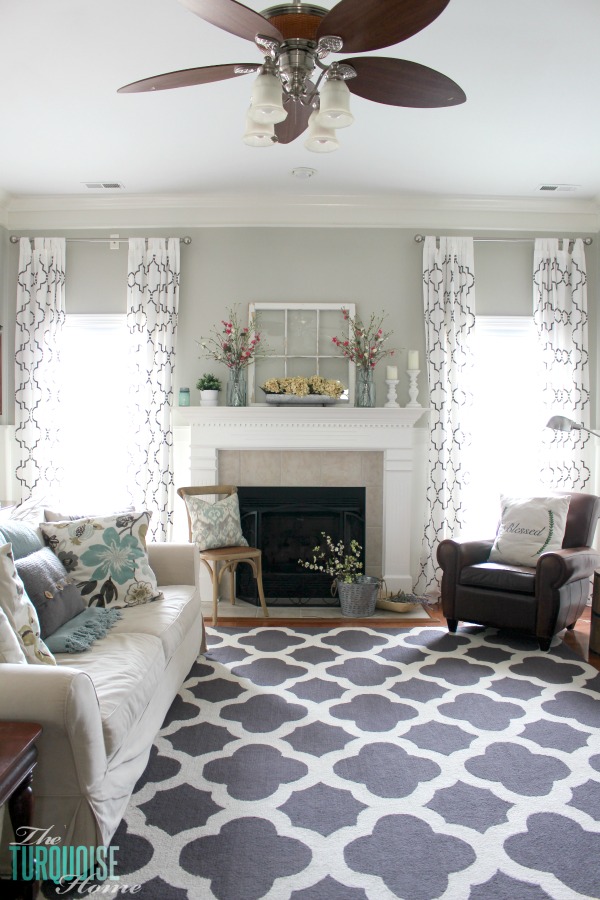 You may recognize my pretty aqua and gray floral pillows on my couch. I made them a while back. Here's the tutorial if you missed it the first time.
I've finally found my favorite combination with pillows on my couch. You see, I've been known to just buy random pillows and try to make them work. I've never been good at getting the right combination. (And I really need large pillows on my couch because it's so deep. Guests like to put the pillows behind their back when sitting on my couch.)
But now I love this combination! I put the plaid pillows in front during the fall and winter. And then switch them in the spring and summer so you can see the pretty aqua floral pillows. I don't have to store anything during any "off" season and I think they look great together.
The gray lumbar pillow is from IKEA.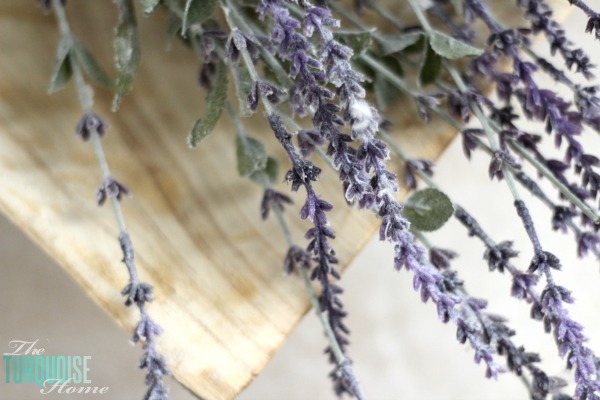 The sweet little wooden tray is so cute! I bought it from Target last fall and I've used in all of my decor since then. Love it!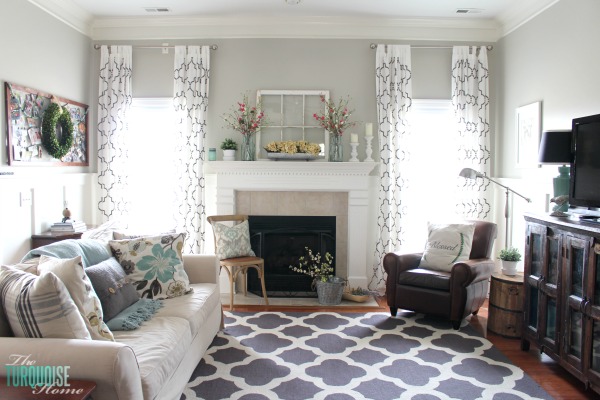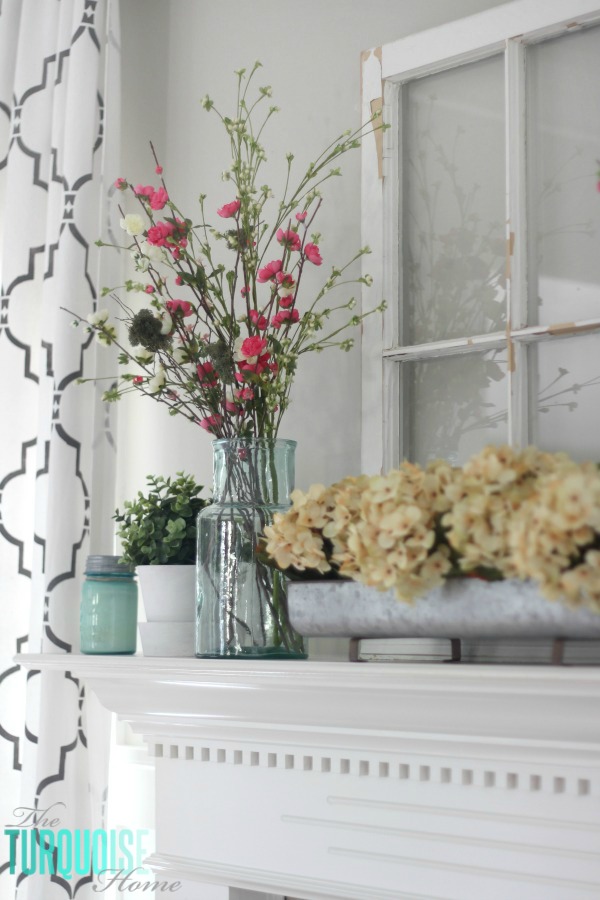 The pretty aqua vases are from Hobby Lobby and they are my only new purchase for this mantel. I know I will use them all of the time, though. And they were 50% off last week, so I got them for a great deal – less then $10 each.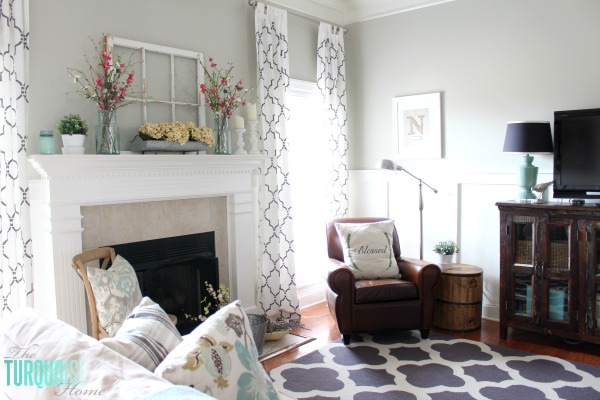 I've had that old window for years and picked it up at a local shop in Franklin, Tennessee for next to nothing. I love bringing it out every year for spring.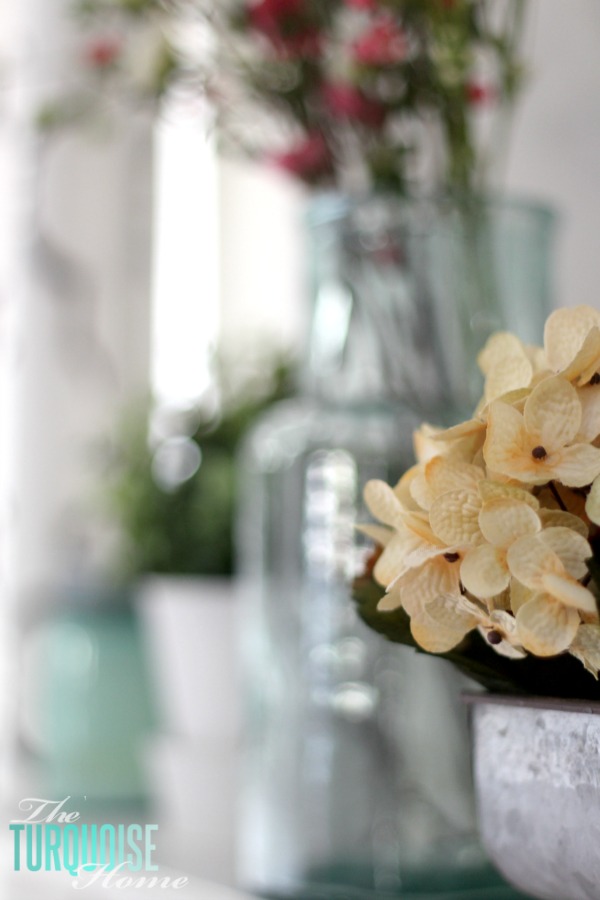 I hope you enjoyed my little spring tour of my living room and mantel. I sure enjoyed creating it!
Get this look …

More Spring Posts You Will Love: