Hello Fall Chalkboard Art
Create this adorable fall chalkboard art to make your home feel ready for pumpkin spice! It's easy and free!
One aspect of my home that I love is my huge DIY chalkboard in my eat-in kitchen. I love that this wall holds one large decor item that I can easily change with every season or every whim.
I'll admit that I kept my spring chalkboard decor up until the first week of school when I changed it for Miss A's first day of school picture. And then it was time to change it up for fall!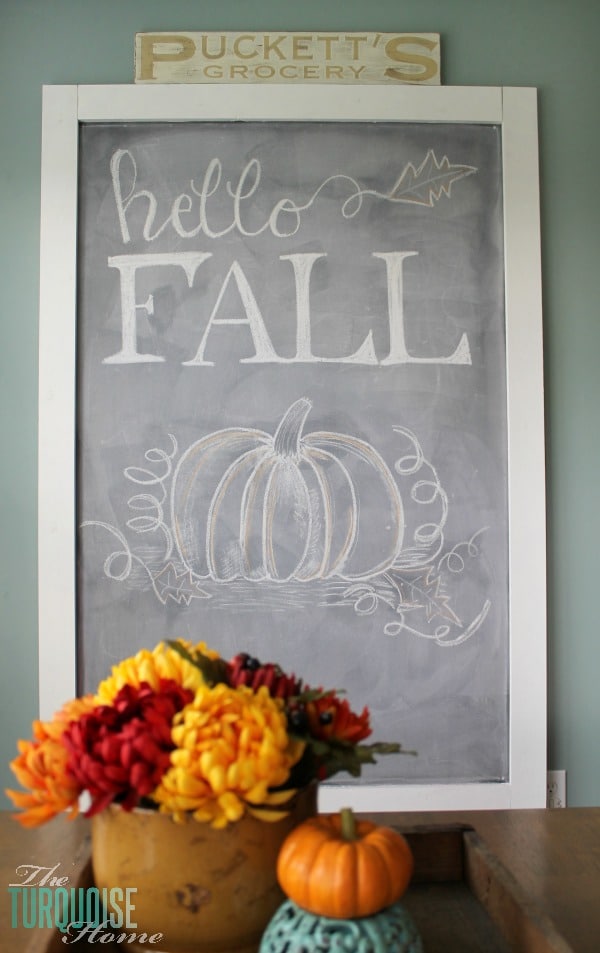 Favorite Things About Fall
I love the simplicity of this season's new chalkboard art. It gets me in the mood for …
Sweaters and socks …
… Lattes and Soups
Football and bonfires …
S'mores and apple cider…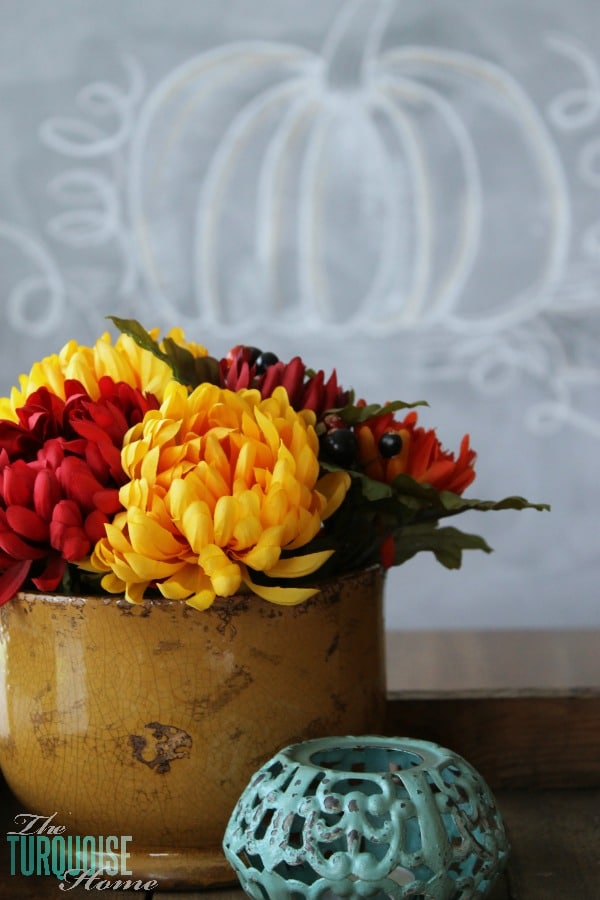 … Family & Friends
Hay rides and Pumpkin patches …
Jeans and flannel …
… gratefulness and cool weather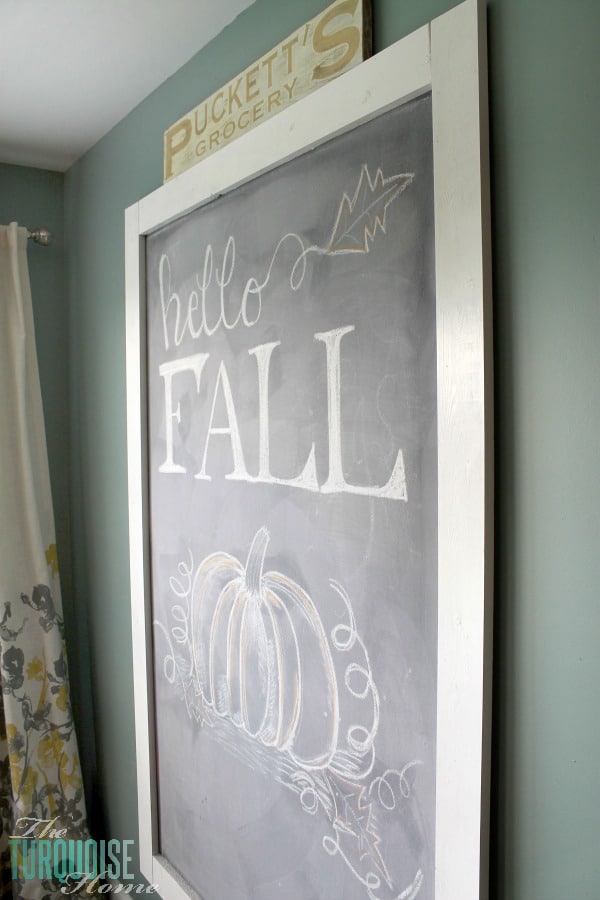 I could go on. Have I mentioned how this is my favorite season of the year? Well, just love spring. And I think I change my mind every 6 months depending on whether it's Spring or Fall. Haha!
Check back with me in half a year, but today my favorite is Fall. 🙂 The reprieve from the hot summer (I live in Alabama, so it's super hot and humid) gives way to the crisp, cool air, return to a routine, football season and all of it leading up to the holiday season. I just adore it every year!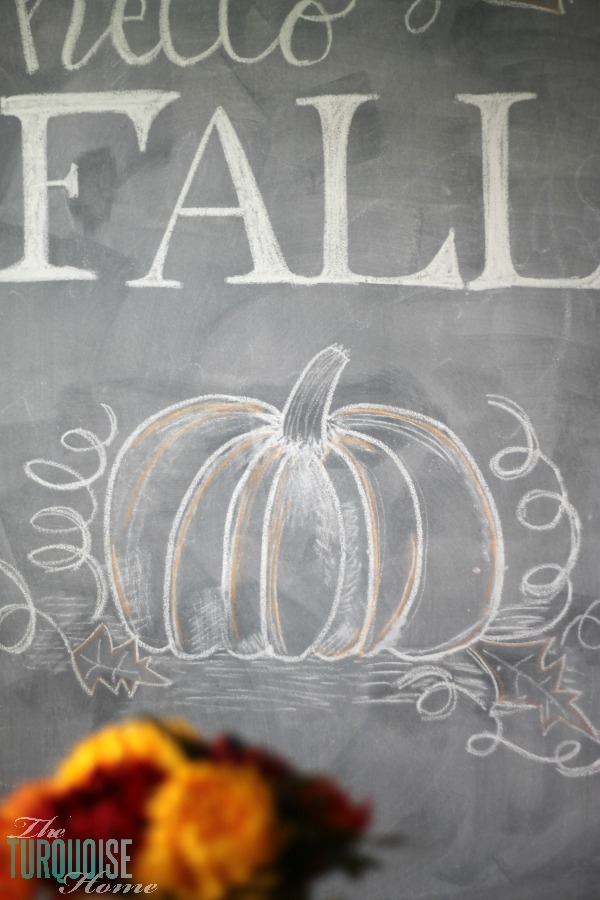 Every time I see a leaf fall to the ground, it's one little hint that it's coming. There was even a cool, dry breeze this evening (although the rest of the week is boasting highs in the 90's. Ugh!).
I can't wait for the leaves to turn and to look out my back window at the vast array of color splashed all over the mountainside.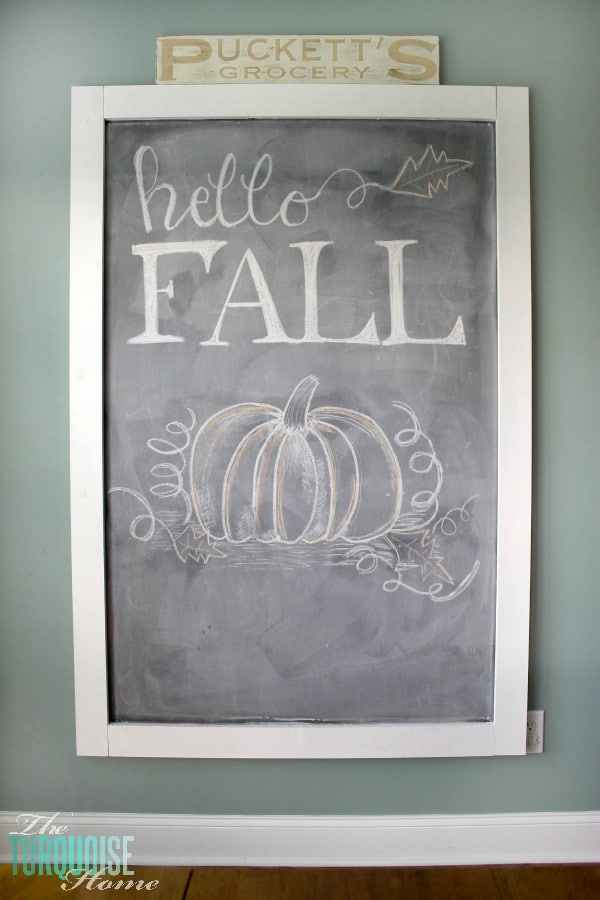 What is your favorite season?
What do you love the most about fall? Would you make this fall chalkboard art, too??
Are you decorating for the new season, or do you leave things the same year round?
More Posts You Will Love: