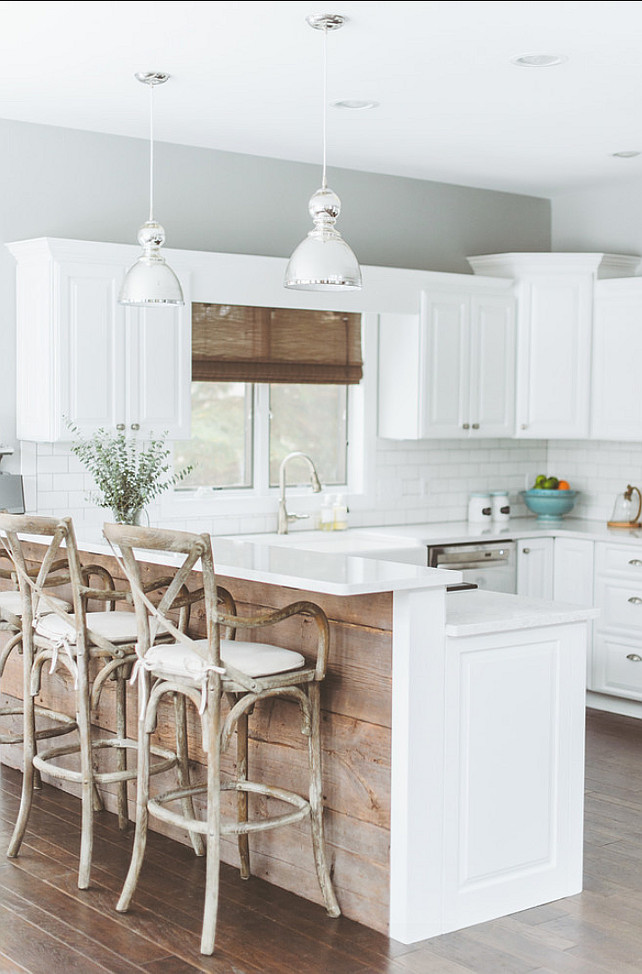 Inspiration: Deluxe Design Studio
For as long as we've lived in our house, I've been mulling over the kitchen and how I want to remodel it.
Do you remember how it started? Pretty brown and basic.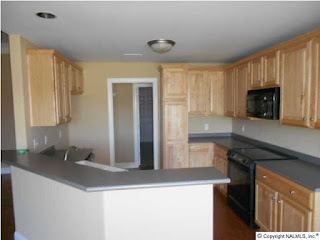 And then, after 4 years, I painted the cabinets white. Hallelujah!!!!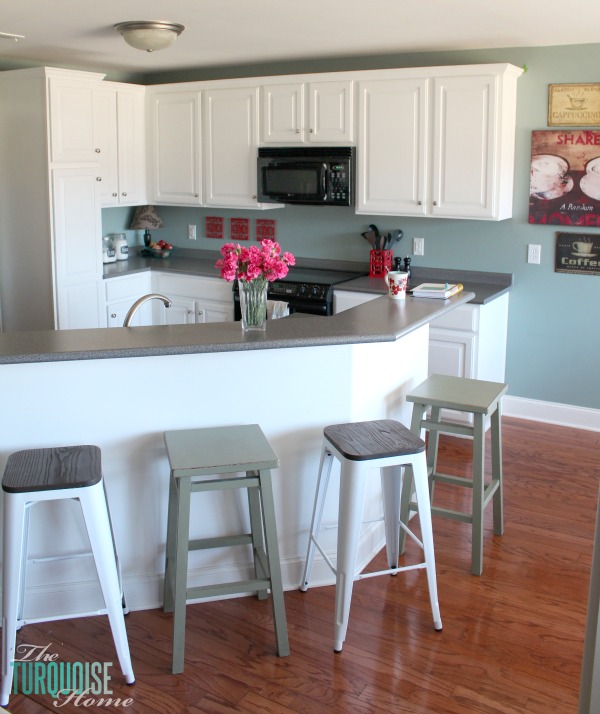 Painted White Cabinet Tutorial
For probably two years now, I have thought about what I want to do with this half wall behind my mismatched bar stools. I don't mind the white, but I've had a vision for reclaimed wood boards on that wall. I can just imagine how much character and texture it will bring to the space.
I haven't seen it done specifically, although I'm sure it has been done numerous times. And if course we've all seen reclaimed wood islands in white kitchens. This isn't an island, but I'm not really sure what it's called. The bar? Maybe that's right. 🙂
Anyway … I digress.
So, you can imagine that my heart started beating wildly when I came across that inspirational picture up there at the top of the post. I was just randomly perusing Pinterest, and BAM! This picture that is exactly what I have in mind came scrolling across my feed.
I adore those x-back barstools, too. Maybe have to save up for those, too! Looks like we'll be finished with our kitchen sometime in 2020. 😉
Another exciting piece to my reclaimed vision is a company called Stikwood. I recently discovered them through some fellow bloggers and I think their product would be perfect for fulfilling my vision! This isn't a sponsored post, but I'm hoping there will be one very soon. Ha!
Stikwood has a variety of finishes. I'm leaning toward the reclaimed weathered white look, but I like the gray and just plain weathered look, also.

Stikwood Reclaimed Weathered Wood
Which one would you choose?
Are you like me and get a vision in your head about how you want a certain space or area of your home to be? I plan and re-plan every space in our home probably 10 times in the course of a day. And I also have ideas, like this one, that just stick with me for a long time.
That's how I know I should go for it!
Adding it to the ever-growing to-do list. 🙂
UPDATE!! I finished the wall. Come and see which color I chose!