I know it's been kind of quiet around here lately. I've been struggling to finish a DIY project I started for Baby G's nursery several weeks ago. You see, I'm making something that requires sewing burlap or canvas material.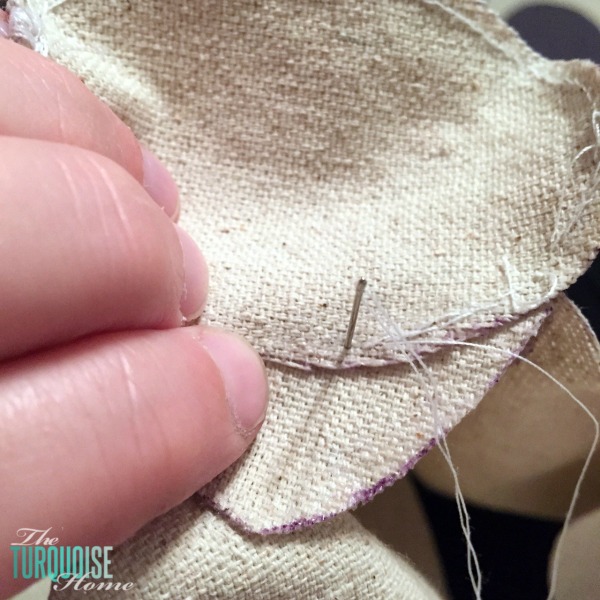 I chose a thin canvas-like material to start with and it didn't work out at all. Too thin and frayed too easily. Then I switched to drop cloth (canvas), thinking that it would be perfect. But when I started sewing it, the edges would fray and unravel, meaning my sewing was quickly falling apart. The stitches wouldn't hold the fabric together. So, I had to figure out a quick solution, find new material or scrap the project altogether.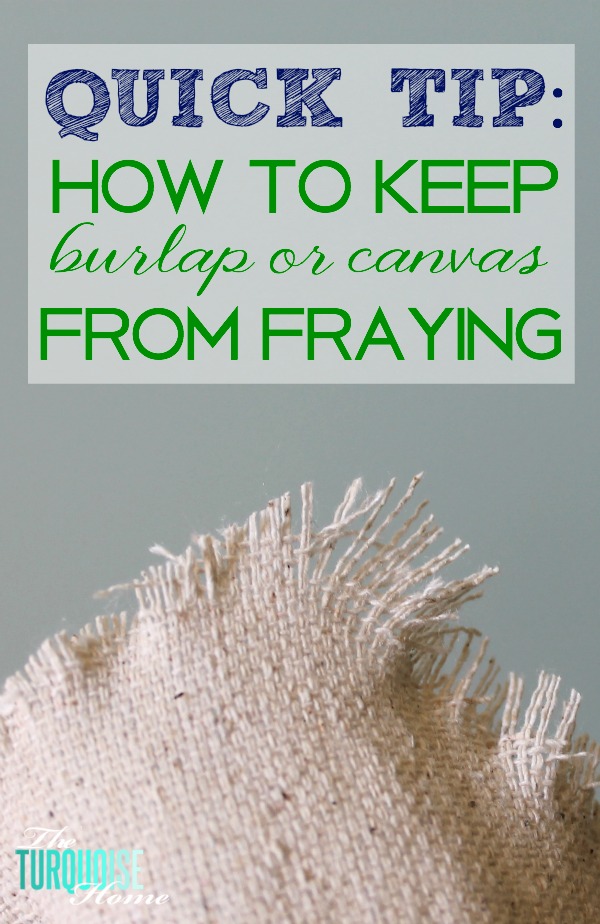 I decided that I wanted to find a quick solution, and I did! So, I thought I'd share it with you in case you ever find the need to sew canvas. And I imagine it would work well for burlap, too!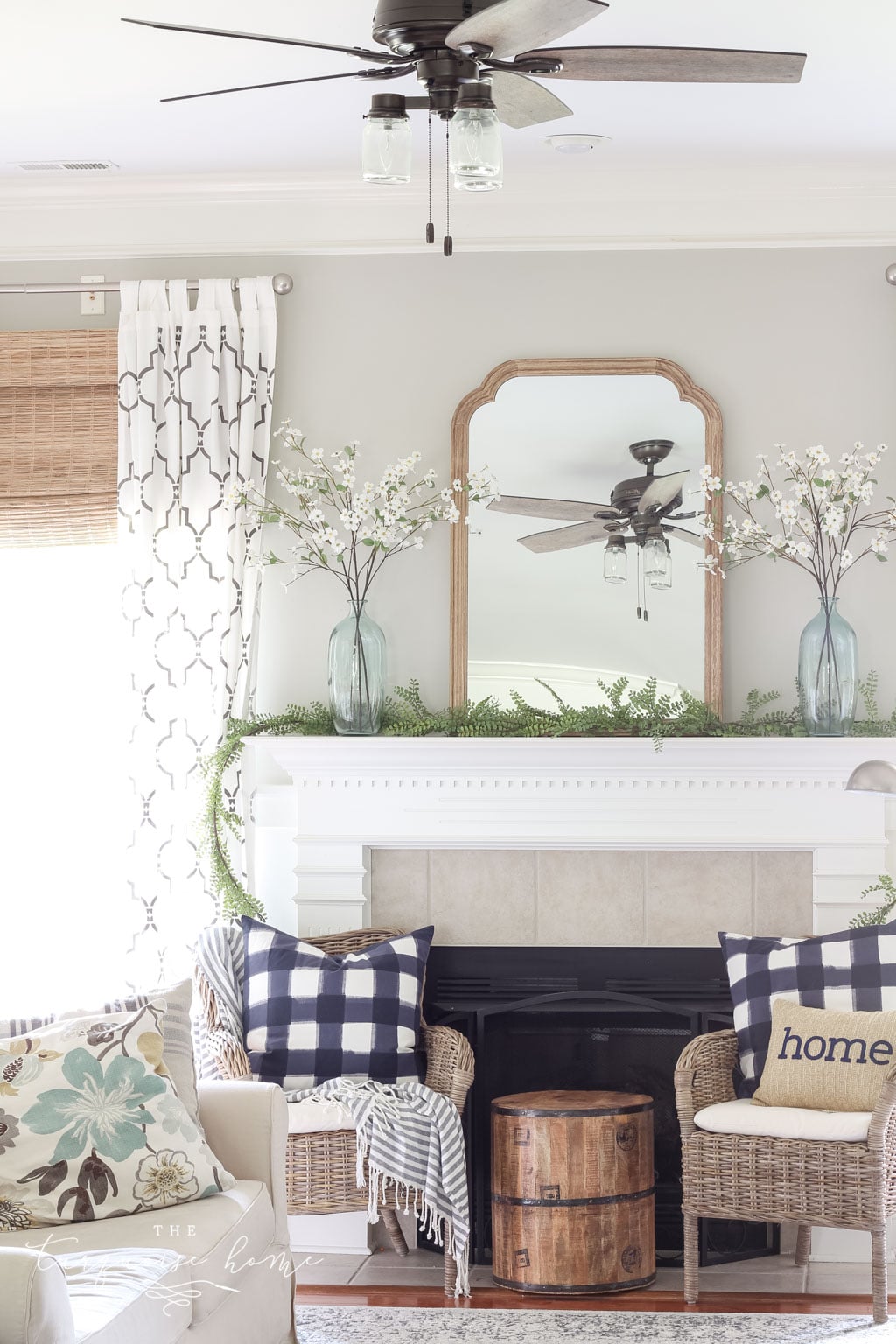 FREE BONUS!
5 Secrets Every Home
Decorator Knows
… to transform your home into your dream home!
Enter –> Mod Podge. Yes, the stuff you use to seal a stencil before painting over it, or the stuff you use to adhere and seal fabric on a board. Aha! That was my lightbulb moment. I thought about how I used Mod Podge to seal my "Scrappy" Pumpkin Fall Decor blocks and it occurred to me that this technique would work in this situation too.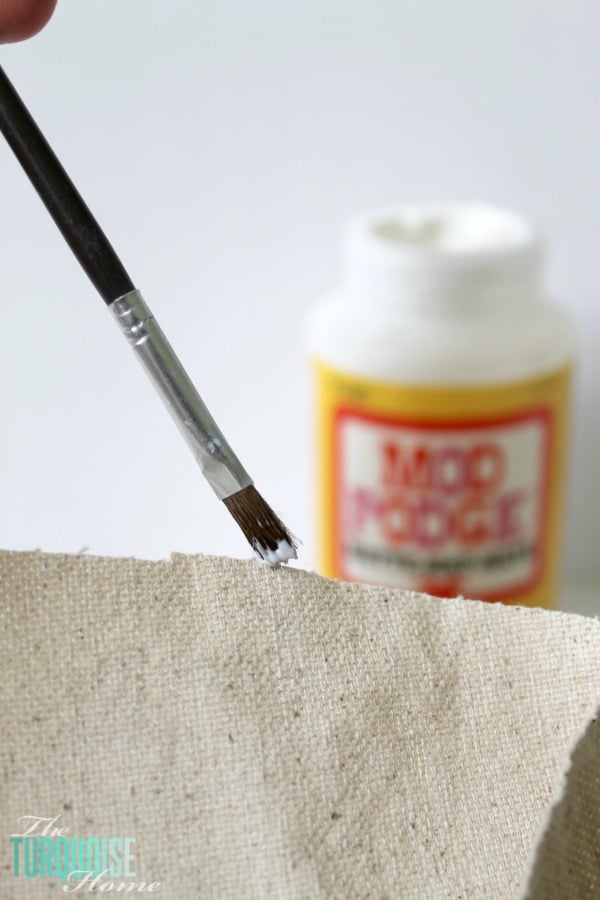 All you need is a small brush and some Mod Podge. Dip the brush in the gluey substance and run it along the cut edge of your canvas or burlap. Just a thin line along the edge will do!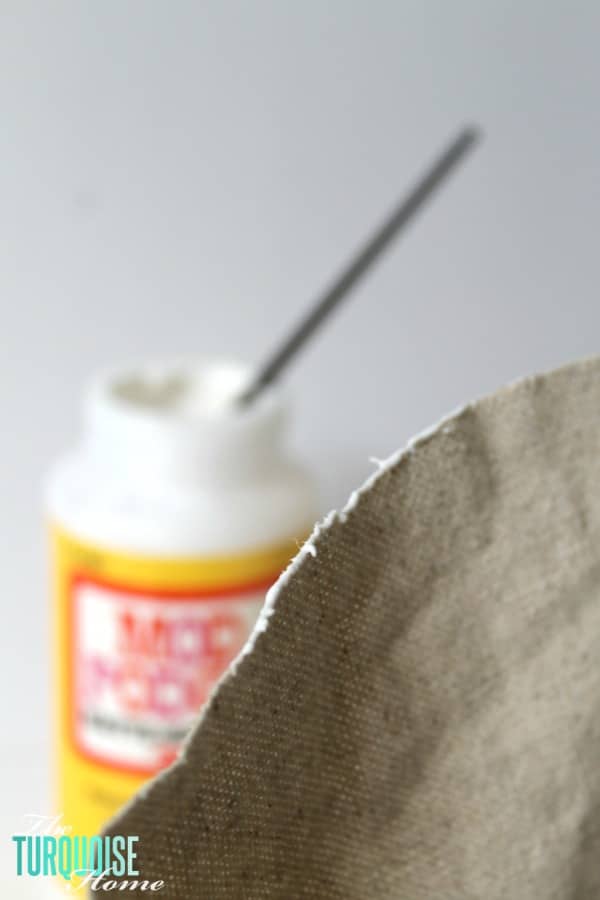 Once it dries, this holds it all in place and allows you to sew it without unraveling. Yay! I was able to continue working on my project and am hopefully close to being finished. I can't wait to reveal the final project.
Any guesses for what I'm making?? 🙂 (See what I made here.)
More Posts You Will Love: