While it's been a little while since I did a full-on DIY project, because baby, I have a garage full of wonderful tools that every DIYer should have. So, I thought I would share some of my favorites.
I hear this sentiment all the time from women who read my blog: "I can't build that because I don't have those tools or know how to use them." Well, girlfriend, neither did I when I started out. And one of the main reasons I started this blog was to encourage and empower women to DO exactly what I do. Because if I can do it, so can you!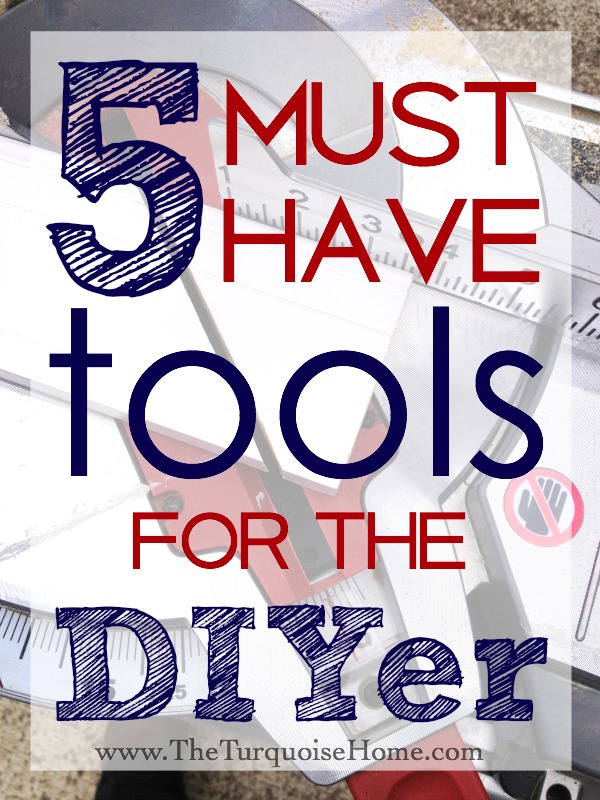 Now, I came from a couple of handy parents, so I was familiar with an everyday hammer and drill, but  until the day I brought home a miter saw from the store, I had never used one. I'd never used a circular saw or a reciprocating saw or a Kreg Jig. I just bought them, read the instructions and prayed that I didn't cut off a finger. Ha! Just kidding, I am always super careful not to cut off a finger.

So, here's my list of my favorites: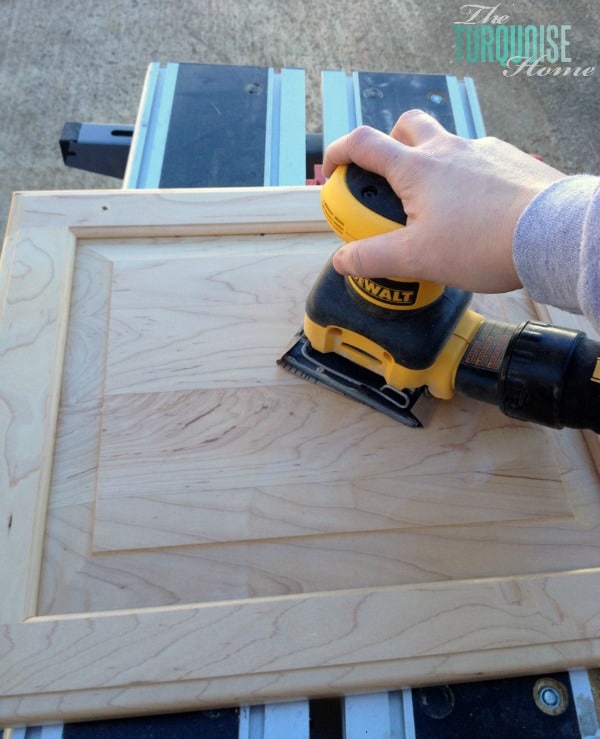 1. A sander. Pretty much every project involving wood gets sanded at some point or another. And let me tell you a little secret. Nine times out of 10, it's sooooo much easier and less time-consuming if you have an electric sander. I have two, actually. I have an orbital sander, which will take the skin off of a boar. And I have a sheet sander. Both work great. But you'll want to be careful when sanding something that you're going to stain. The orbital sander will leave circular marks in your wood, whereas a sheet sander won't if you keep it going in one direction and with the grain of the wood.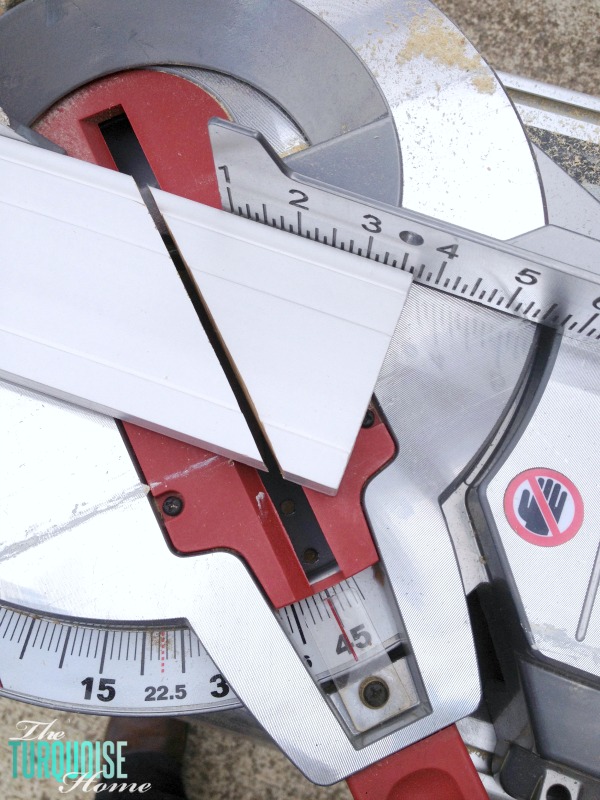 2. Miter saw. This was my very first big tool purchase. I believe I got it for Christmas or my birthday, but I was pumped!! I wanted to make this IKEA Rast Hack and I needed (or wanted) a miter saw to make that happen. And I fell in love. I think a lot of women are scared of the miter saw, but there's no need to be scared. Just follow the instructions and keep your fingers out of the way. I've used this tool on so many projects. I have one tip: if the weather's nice, use it outside, not in the garage. Saw dust all over your garage is not fun to clean up!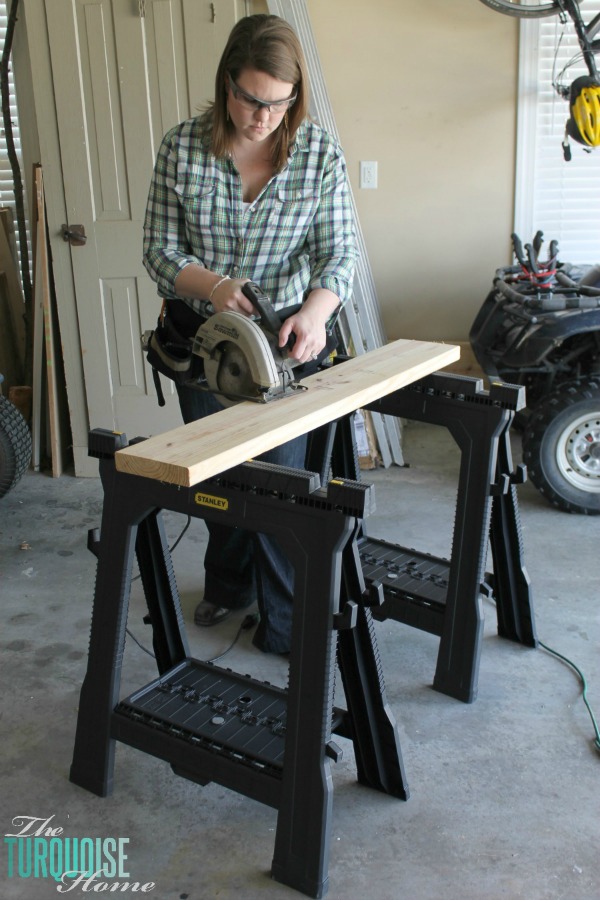 3. Circular saw. The baby is fabulous if you're cutting larger boards that won't fit in your miter saw. I was probably the most scared about using this one, because it's only relying on my hands to keep it from zipping away from me and cutting a chunk out of my leg. Not to freak you out or anything. Ha! It's not as bad as it seems. But it's a huge life saver when you might, for example, want to add shelves to a closet. And here's a secret: get this tool to go with your circular saw and you'll be cutting perfectly straight lines all the live-long day!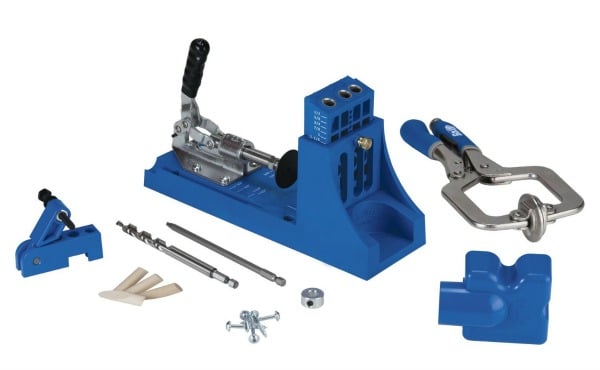 4. Kreg Jig. This sweet little tool will make all of your joints so sturdy! I used this to make my farmhouse dining table and I can't imagine not having it for that. I hope to make some simple wall bookshelves in my girls' rooms soon with it. Anytime you're joining pieces of wood together, this tool is a DIYer's best friend!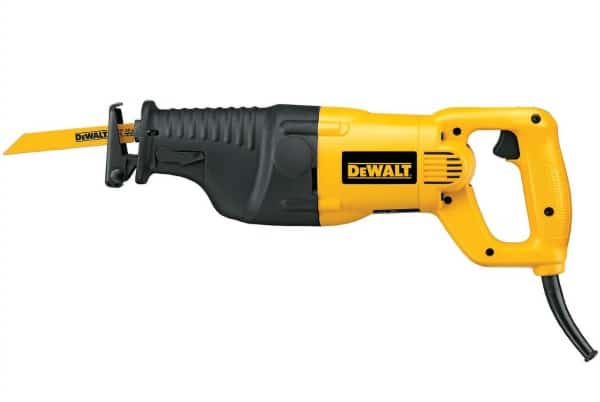 5. Reciprocating saw. I love this saw for cutting through pallets. Buy a demolition blade for it, and it'll cut through the nails in a pallet like buttah. Yep! No more prying and yanking (and swearing) when taking apart a pallet. Cause, you know you want to make a pallet sign or a pallet crate. 🙂
Check out more of my favorite tools at my Favorite DIY Tool store. Click on image for all of the DIY fun!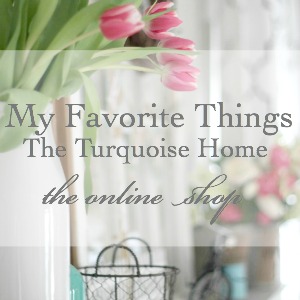 What's YOUR favorite tool for a DIYer??

Disclosure: This post includes affiliate links, which does not mean you pay a penny more when purchasing through my link. It means that in helping you easily find some of my favorite products, I receive a small commission if you purchase. Thank you so much for supporting The Turquoise Home! {P.S. I only share products I truly love!}