5 Must Have Tools for the DIYer
Do you want to start to make DIY projects at home? These 5 must have tools for the DIYer are a great place to start!
I hear this sentiment all the time from women who read my blog: "I can't build that because I don't have those tools or know how to use them."
Well, friend, neither did I when I started out. And one of the main reasons I started this blog was to encourage and empower women to DO exactly what I do. Because if I can do it, so can you!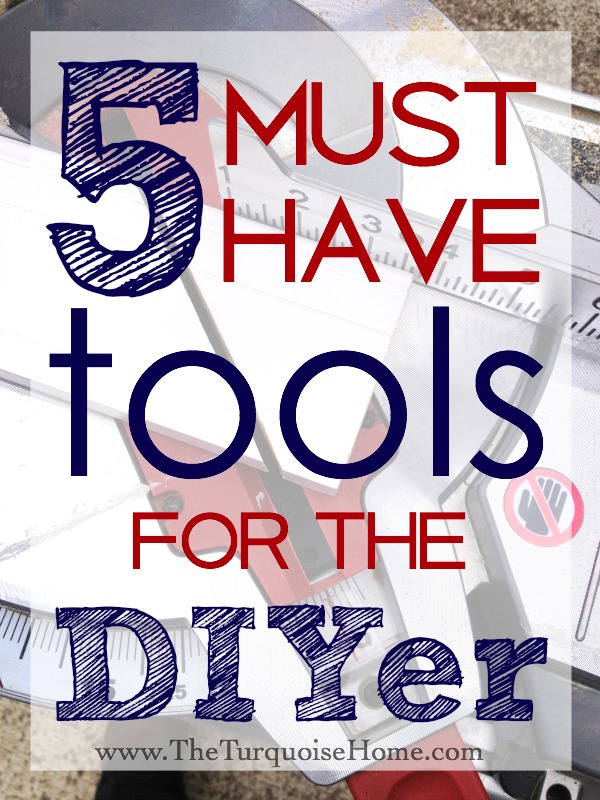 When I started out, I refinished furniture or made my own because we didn't have the money to buy new things. But now so many times I DIY things because I can't find what I want, or I can make it better for so much less than buying it in the stores.
Since both of my parents are handy, I was familiar with an everyday hammer and drill. But I had never used a saw until the day I brought one home from the store.
I'd never used a circular saw or a reciprocating saw or a Kreg Jig. I just bought them, read the instructions and prayed that I didn't cut off a finger. Just kidding, I am always super careful not to cut off a finger! Always follow safety protocols and be vigilant.
This post contains affiliate links for your convenience. See my full disclosure policy.
I love sharing my best tips and tools for DIY with you! I've shown you how to remove dry wall anchors and how to select the best light bulbs, as well as how to change a light fixture! I hope these help you create a home you love on a budget!
My Favorite Beginner DIY Tools
Pretty much every project involving wood gets sanded at some point or another. And let me tell you a little secret. Nine times out of 10, it's sooooo much easier and less time-consuming if you have an electric sander. I have two, actually.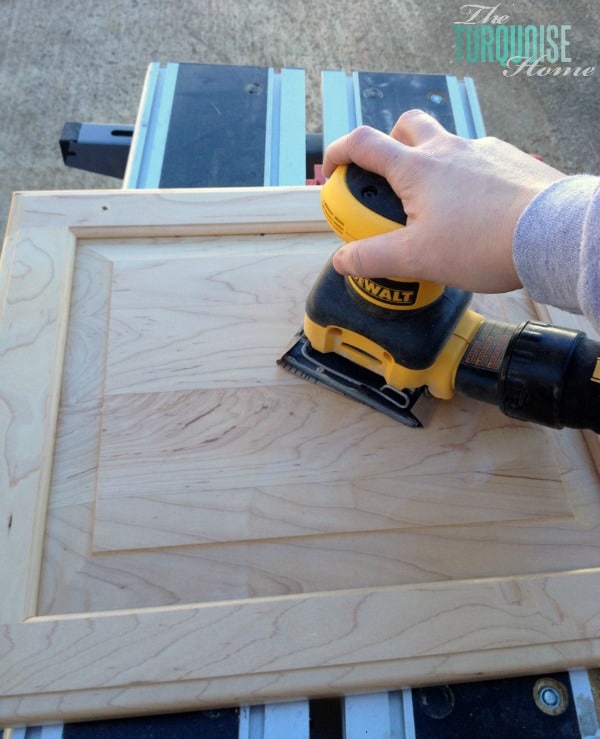 I have an orbital sander, which is a work horse. And I have a sheet sander. Both work great!
But you'll want to be careful when using an orbital sander on something that you want to stain. The orbital sander will leave circular marks in your wood, whereas a sheet sander won't if in the direction of the wood grain.
This was my very first big tool purchase. I believe I got it for Christmas or my birthday, but I was pumped!! I wanted to make this IKEA Rast Hack and I needed (or wanted) a miter saw to make that happen.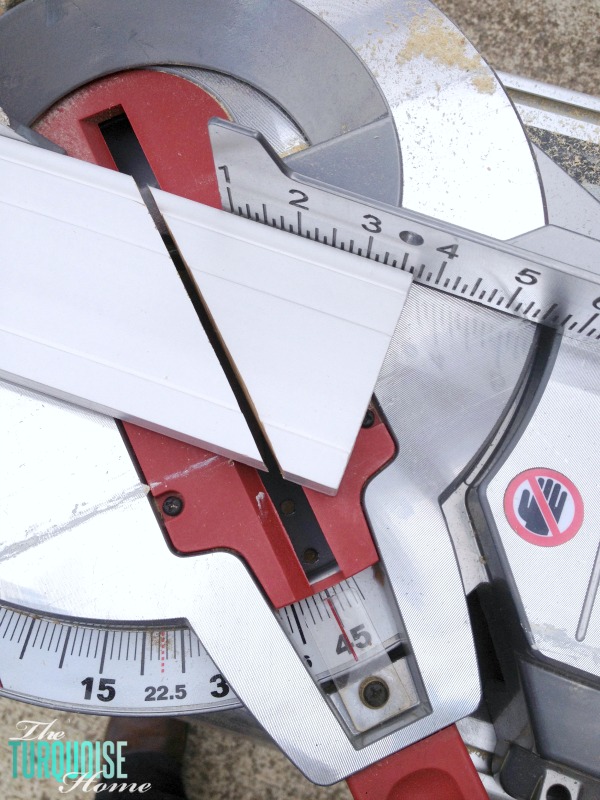 And I fell in love.
I think a lot of women are scared of the miter saw, but there's no need to be scared. Just follow the instructions and keep your fingers out of the way. It's the tool I've used the MOST in my collection of tools and I highly recommend getting a good one!
Miter Saw Tip: if the weather's nice, use it outside, not in the garage. Saw dust all over your garage is not fun to clean up! But if you can't go outside, a Wet/Dry Shop Vacuum is a DIY girl's best friend.
And if you want to make your life really easy, once you know you'll use your miter saw a lot, invest in a mobile miter saw stand. It makes getting the saw out and putting it away SO easy!
A circular saw is fabulous if you're cutting larger boards that won't fit in your miter saw. I was probably the most scared about using this one, because it's only relying on my hands to keep it from zipping away from me. But I've used it many, many times now and love it for certain projects.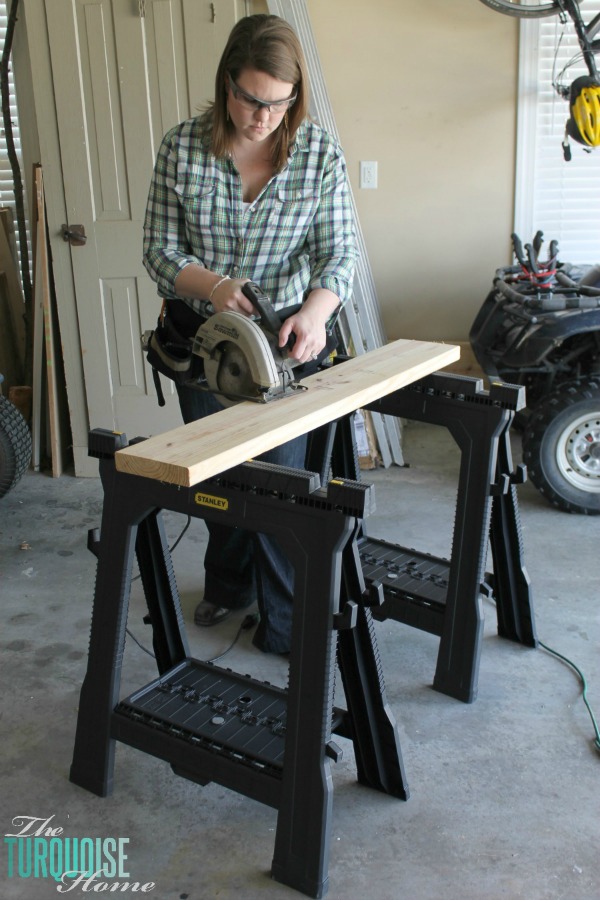 It's a huge life saver when you want to add shelves to a closet.
Since this post was written, I've bought a Ryobi circular saw and it's my go-to! It's so easy to handle and I love that it is cordless! It's perfect for 1-2 cuts and when I don't want to pull out my miter saw.
And here's a secret: get this tool to go with your circular saw and you'll cut straight lines every time!
A Kreg Jig is an essential tool for making sturdy joints! The first time I used it was make my farmhouse dining table. And It's used it so many times since, like in these 10 Amazing Kreg Jig Projects.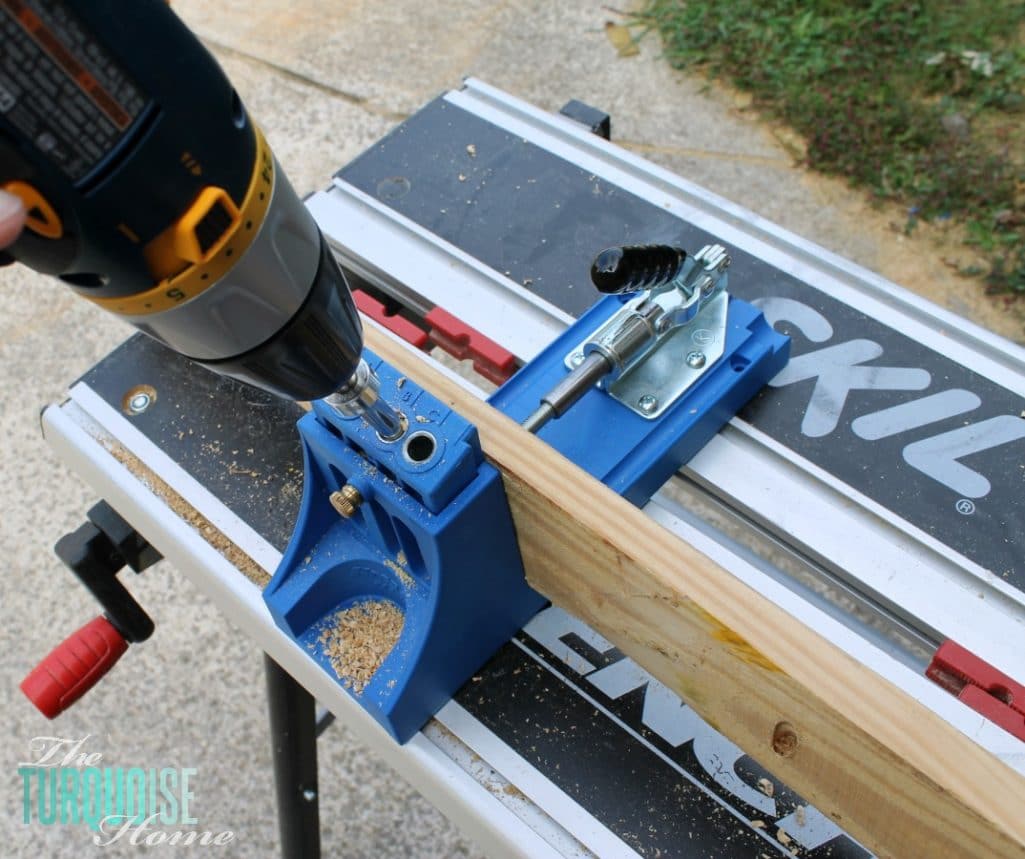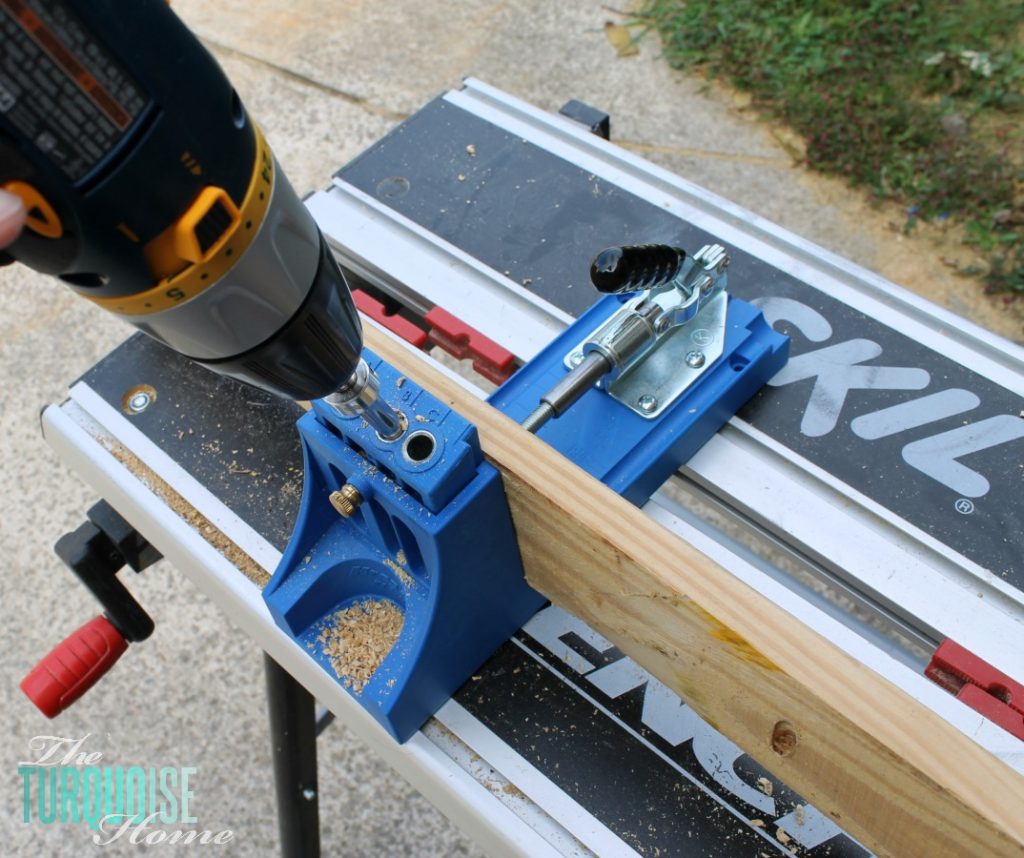 I hope to make some simple wall bookshelves in my girls' rooms with it. Anytime you're joining pieces of wood together, this tool is a DIYer's best friend!
This tool was on my wish list for WAY too long, and now that I have a cordless brad nailer, I don't know how I lived without it! It's perfect for beginner projects like adding wall trim molding to the walls or bead board!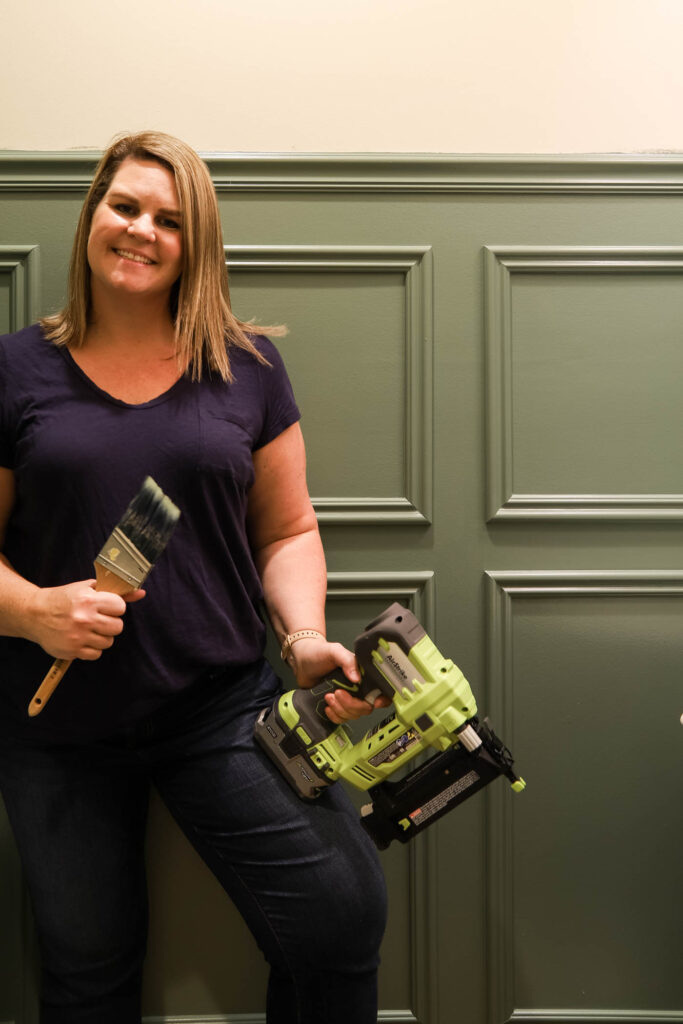 It's such a great tool to have in your arsenal!
I don't know how I managed to make DIY projects for years without a shop vacuum, but it's probably at the top of my list of must-haves for the DIYer.
It's so nice to be able to keep my work space clean as I go, and my garage has never been nicer! I highly recommend getting this "tool" sooner rather than later!
Check out more of my favorite tools at my Favorite DIY Tool store.
What's YOUR favorite tool for a DIYer??
More Posts You Will Love: