How to Organize your Junk Drawer in 15 Minutes!
Welcome to Day 16 of the 30 Days to Less of a Hot Mess Challenge! We're decluttering, reorganizing and taking a breath of fresh air to create a home we love. If this is your first time at the challenge, you may want to start here at the beginning. Affiliate links used for your convenience.
**************************************************************
Hey hey! It's day 16 of our challenge and I can't believe we've already made it halfway! YAY!
Today we're tackling a huge problem, but this should be a simple and strait forward challenge that you can tackle today! You can even tackle it in 15 minutes. I believe in you!!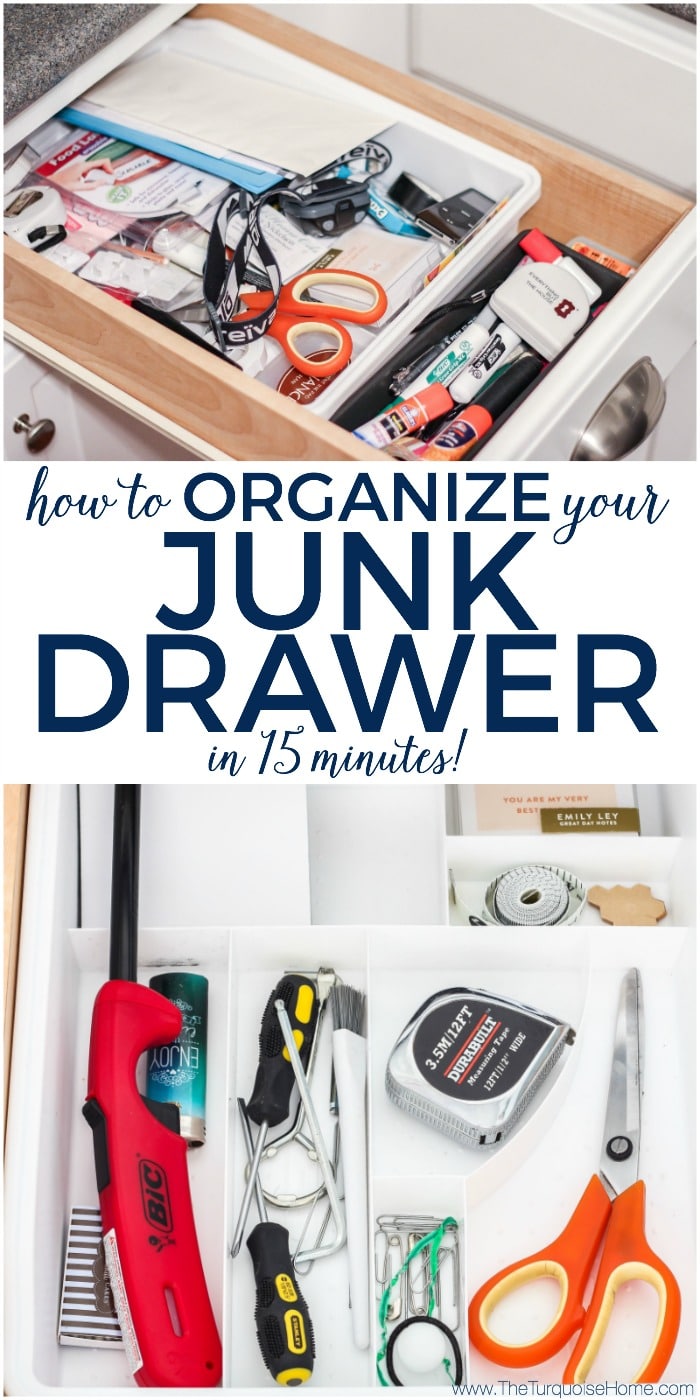 Get that timer ready and let's get started!
You know the junk drawer? Everyone has one. Hopefully you don't have a junk cabinet, or you might need to add a little time to your timer. 😜

My junk drawer is in my kitchen and I haven't cleaned it out in years. Literally, the stuff down in the bottom could be consider antiques. Ha! I even pulled the organizer out and washed it. It was that yucky!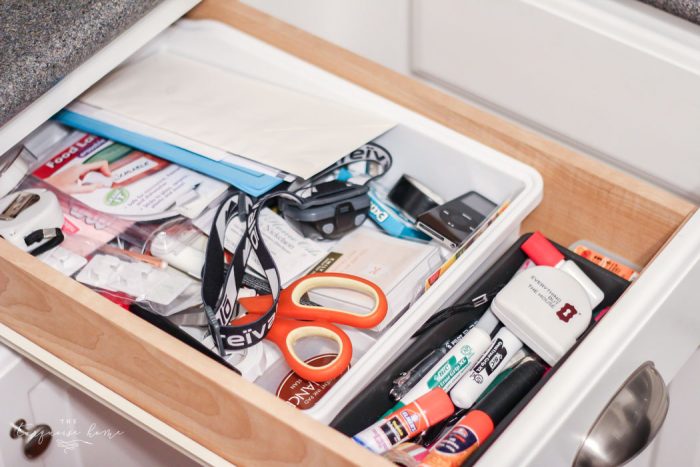 It needed a major decluttering and organization. I like the idea of a junk drawer, but I really think we should rename them to something like "command center drawer." It might help in keeping it not junky.
So maybe I'll start a movement to have command center drawers in our homes and not junk drawers. 🙂
OK, are you ready?
1. Set your timer for 15 minutes
2. Remove everything from your drawer
3. Put like items together and see which ones you need to throw away, give away or put back in their proper place. I had a lot of items that needed to go to my "office supplies" box in my storage closet. I don't need a bajillion pens or a pile of paper clips. Goodness, I don't even need all that many pens and paper clips in my office supply storage box. So some of that stuff went into the donation box.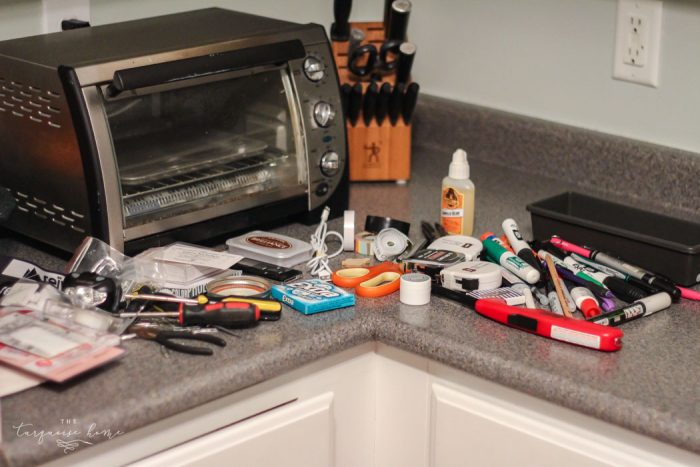 3b. If you don't already have a drawer organizer for your command center drawer, then I highly recommend investing in one. I've had mine for years in different homes and I love it! You can find them at Target, Amazon or The Container Store.
4. Put back things that you need on a daily (or nearly daily) basis.
That's it! You're done!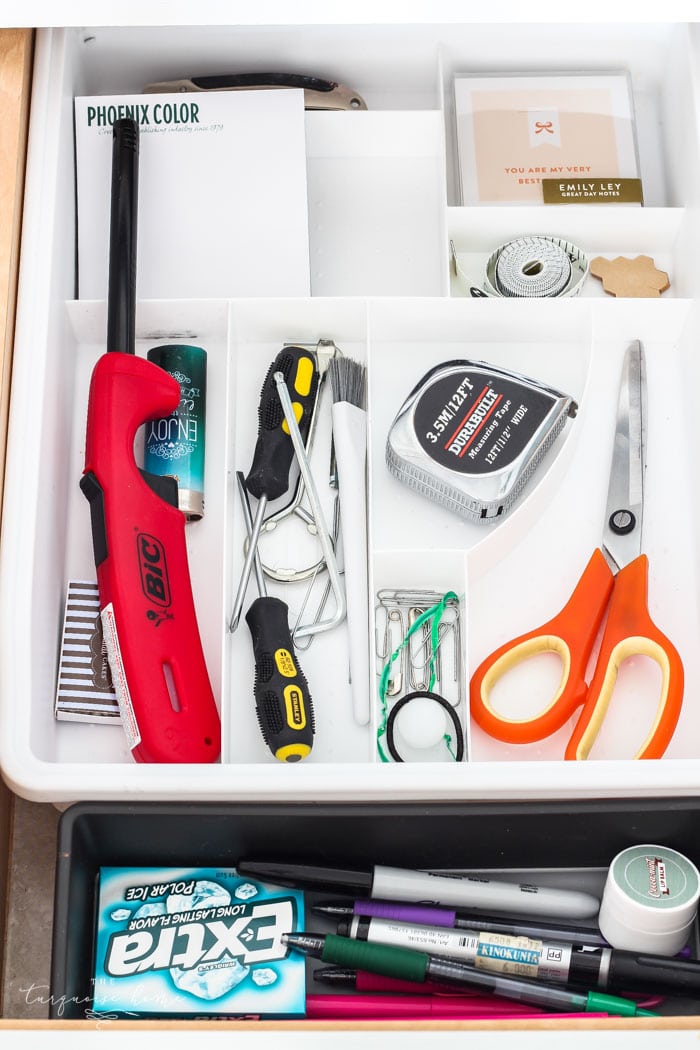 Wasn't that easy? And now you will feel so much better when you open that drawer. And not to mention you'll be able to find the things you need every day.
The Messy Work: Finish the junk drawer challenge. If you have a large cabinet or more than one junk drawer, then schedule a time to tackle them, too!
In the mess with you, Laura