How to Frame a Canvas (for Cheap!)
This easy DIY tutorial will teach you how to frame a canvas for cheap, making a huge piece of $22 art look like it's worth much more!
Hey friends! I'm sharing a super easy and cheap way to frame a canvas. If you haven't already caught on, I like to do things as inexpensively as possible. Cause money NOT spent on one project means money I can spend on something else! #budgetdecorating
This post contains affiliate links for your convenience. See my full disclosure policy here.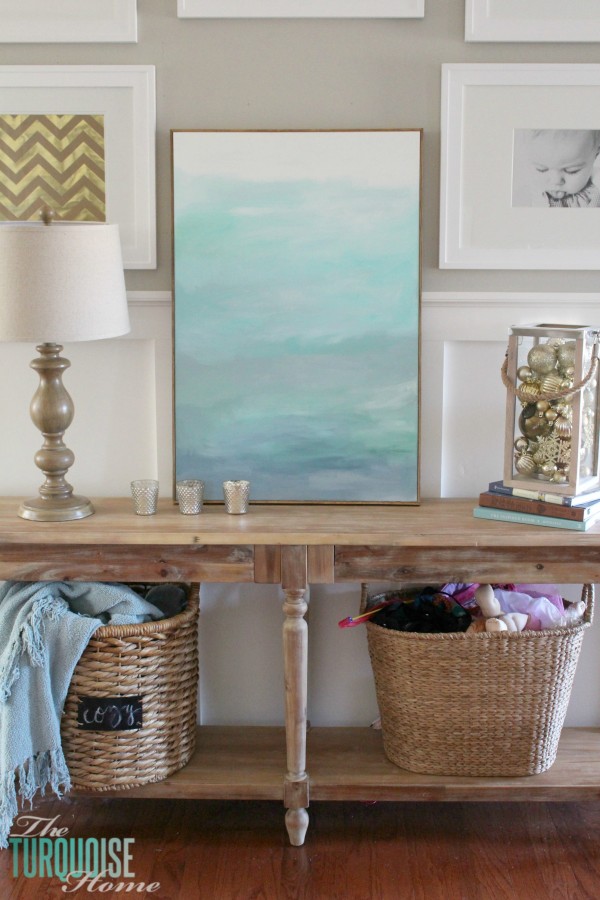 And since this canvas that needed framing wasn't pricy in the first place, no need to go champagne on my beer-budget art. Do you recall my DIY Abstract Art for $22?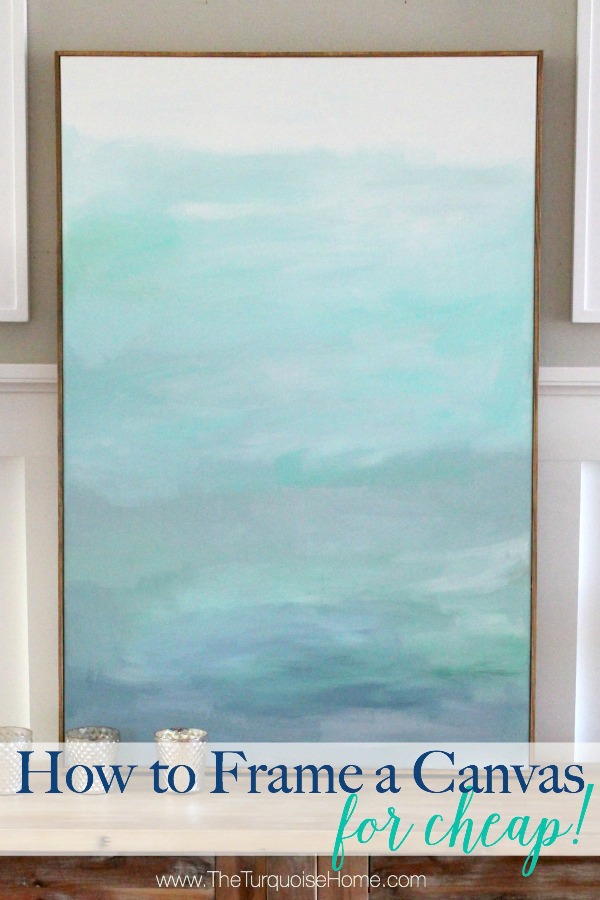 I needed a large piece of art to fill in some space on my new console table. I love it, even though I hid it with some wrapping paper for Christmas. 🙂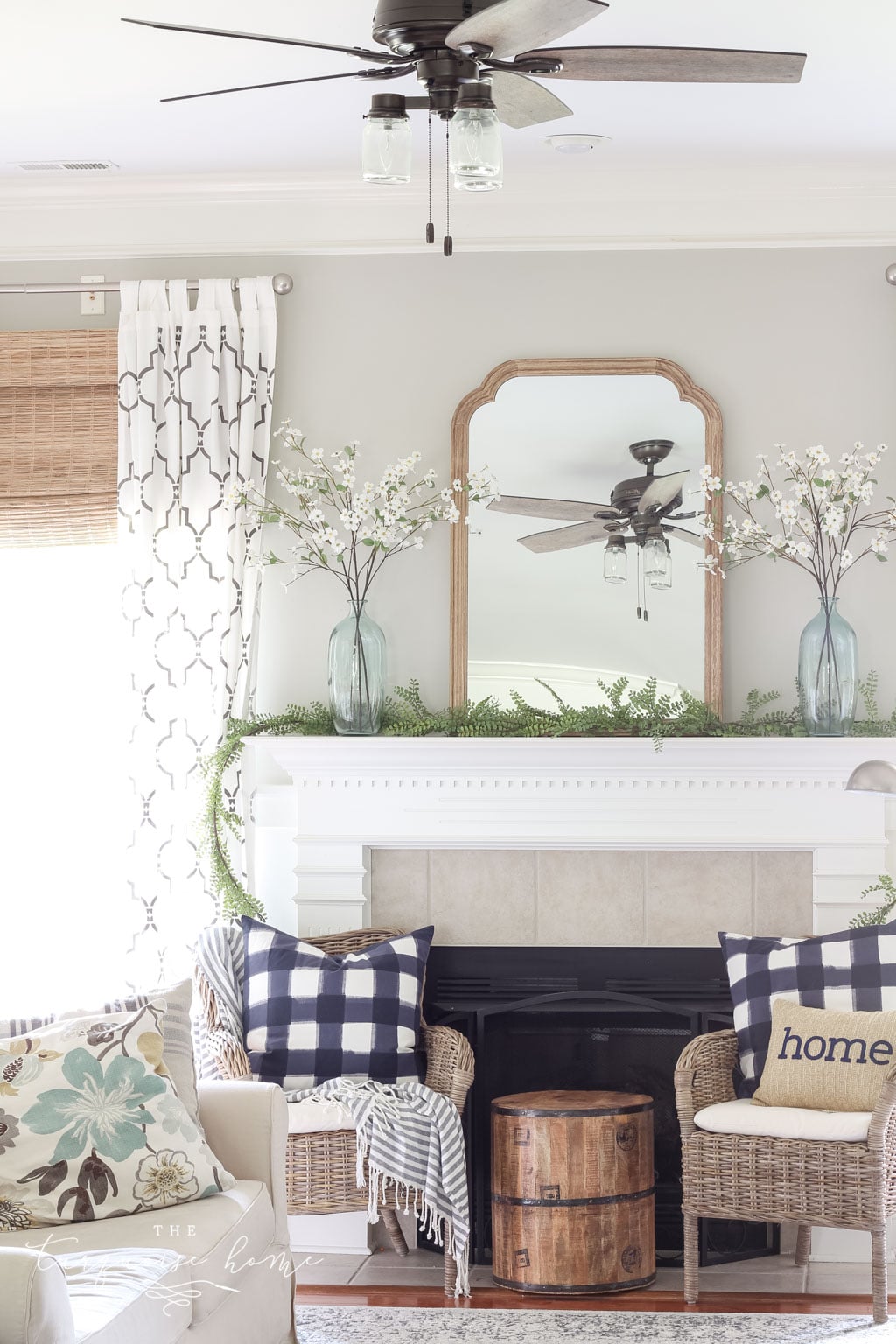 FREE BONUS!
5 Secrets Every Home
Decorator Knows
… to transform your home into your dream home!
When I first finished the art piece, I considered leaving it unframed. But in time I realized that it really just looked unfinished. (Affiliate link are provided for your convenience.)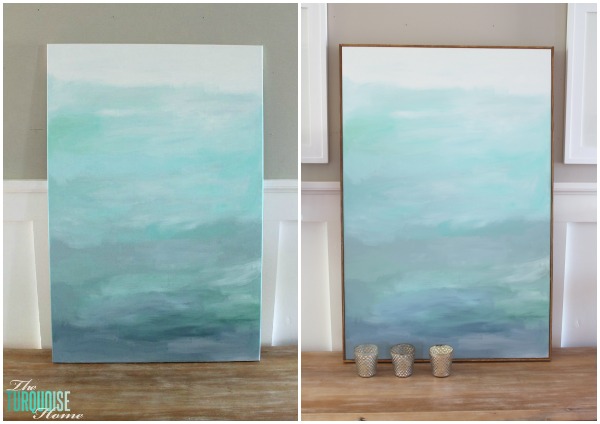 See how much better it looks in the second picture?
What You'll Need to Frame a Canvas:
Lattice or 1×3's or 1×2's in the length of your canvas perimeter. I used 3 of my 4 ft pieces.
Saw. I could have used my miter saw, but I used my Ryobi Circular Saw. (Here's the exact saw that I have from the Ryobi Combo Kit. It's a great starter set for DIYers.) Here's a cheaper option, too.
Brad nails and nailer – I used this brad nailer, but this cordless one is on my wish list!
OK, so you're going to frame it out with wood pieces from the hardware store. I was taking down my Christmas decor and had this big star that I'd made with lattice. (Lattice is a thin wood strip that measures about 1.5″ wide and .25″ deep. I find mine near all of the wood moulding in the lumber section of the hardware store.)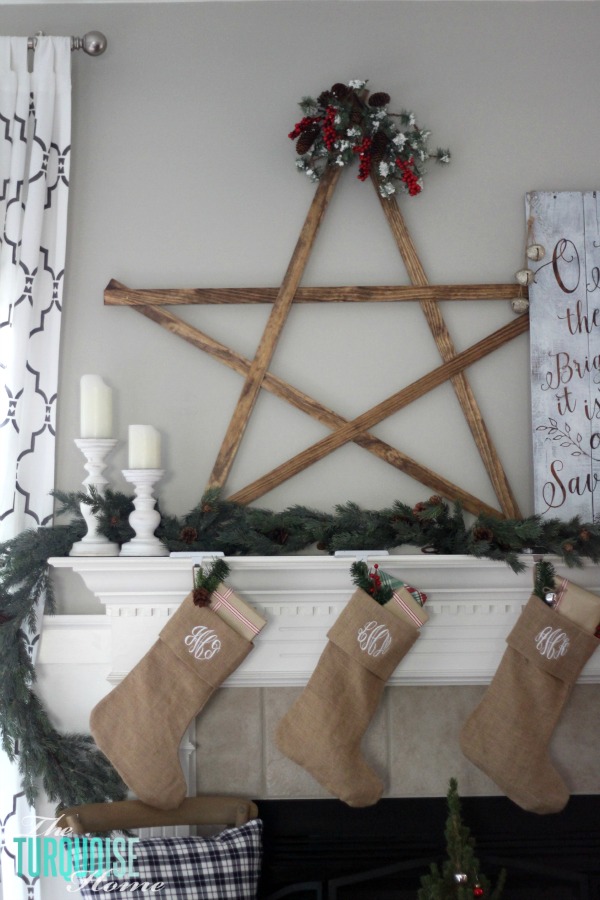 As I was taking my decor down, I realized that I didn't want to store my big star. I really didn't want to keep it and use it again next year, so I was trying to think of ways to use the wood. I had used glued and screws to hold the ends together, so really other than the ends, the wood was in great shape and already stained. Whoop! Less work for me.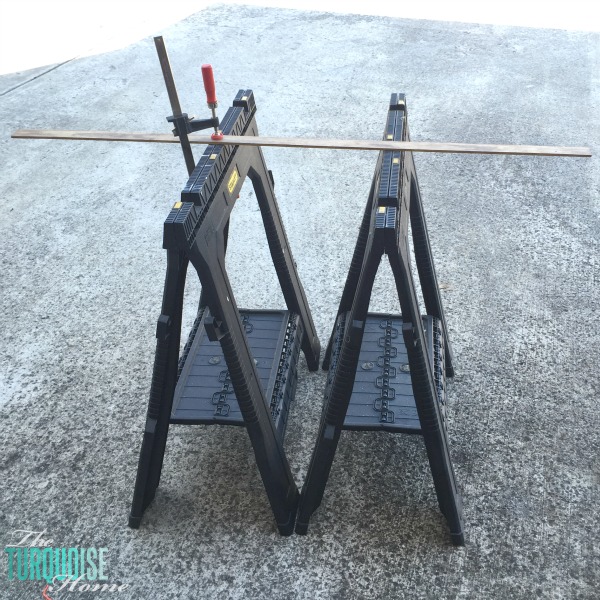 So, I measured my DIY painting, the short sides first, and cut down the strips of wood. I didn't feel like lugging out my big miter saw, even though it would have been the best choice. Instead I set up my saw horses and used my Ryobi circular saw. Quick and fast!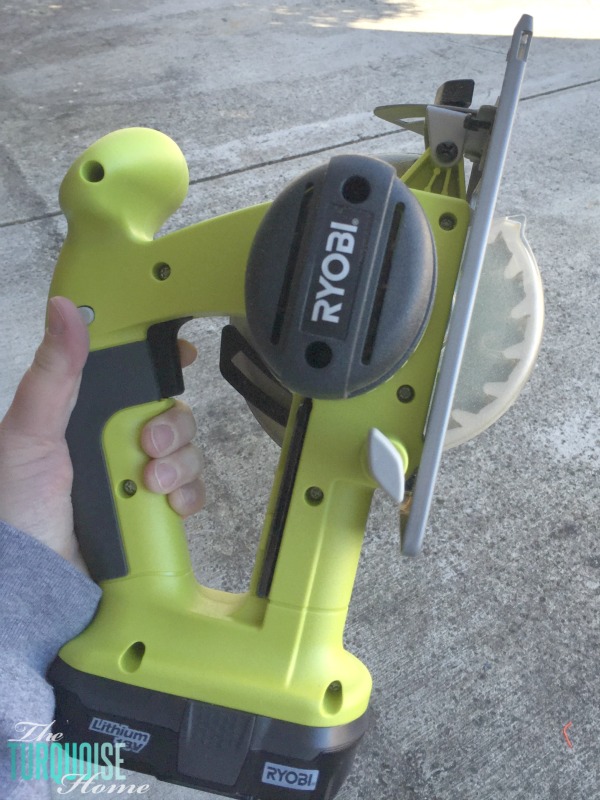 Once I had all of the right sized pieces, I nailed them to the canvas frame with my brad nailer. The frame is deeper than the canvas, so I just nailed them flush with the front of the canvas. It makes it look more substantial than it really is.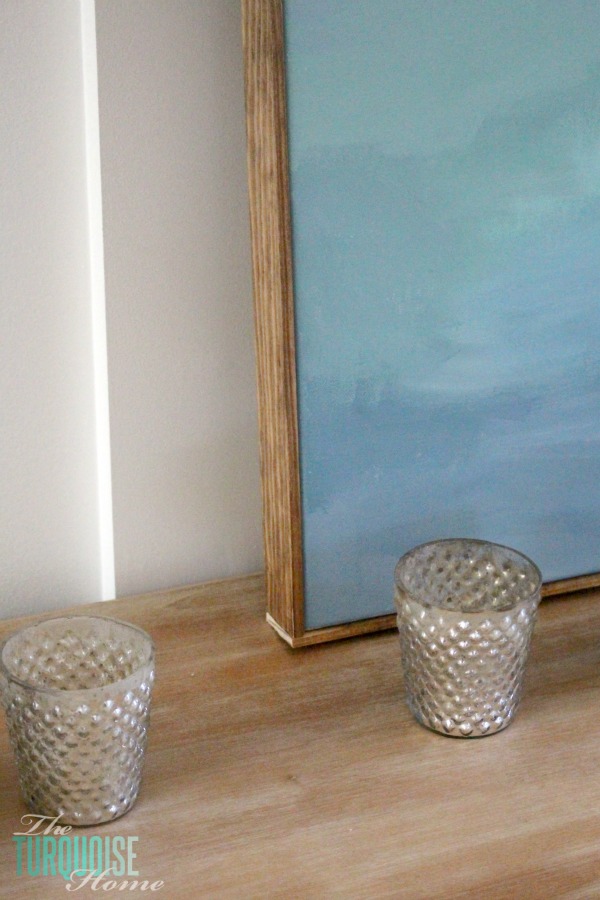 There's one part of the bottom that could use some stain, but it's not very noticeable. I'll probably never fix it. 🙂
I was thrilled with how this turned out and how I didn't spend a (new) dime to do it.

I still need to fill the rest of my frames on the gallery wall since I've taken my Christmas art down. Hopefully I'll find some new baskets too and this space will be done!
MORE POSTS YOU WILL LOVE:
SaveSave