DIY Paper-covered Ornaments
Discover a really easy DIY ornament with these paper strip covered ornaments! They are so cute and can even be sentimental!
Well, we're finally feeling better around here and I'm finished with my Christmas shopping!! YAY! So, hopefully that means more time for doing my projects and blogging about them.
As for this one, I really can't think of a more clever name for this project, so a DIY paper-covered ornament it is!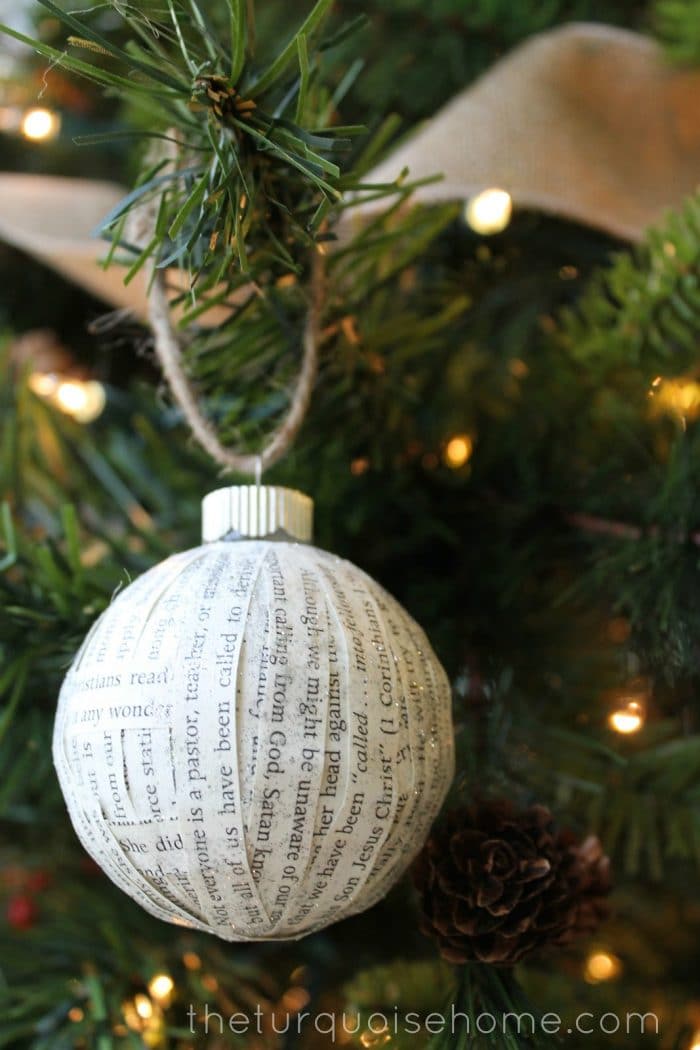 Last year I pinned a lovely ornament featured on Flea Market Style back in 2010. But unfortunately the photo was not accompanied by a tutorial. So, I set out to make my own paper-covered ornaments for my new Christmas tree this year.
Ingredients for Making Paper-Covered Ornaments
Christmas craft ornaments (from Hobby Lobby and 50% off – yay!!)
Mod Podge
craft sponge brush
glitter
cut up pieces of an old book (from my yard sale pile)
twine
I selected my tools, including that book from my yard sale pile. You could use a hymnal or a copy of a book that has special meaning for you to make these ornaments sentimental AND cute!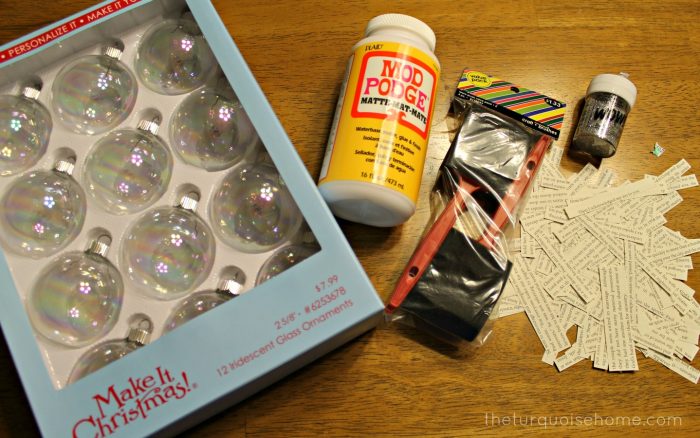 How to Make a DIY Paper-Covered Ornament
First, I cut up the strips of paper. And then I just Mod Podged (is that a verb?) the paper strips to the ornament. I mostly applied them vertically, but threw in some horizontal ones every now and then.
I did not take a single picture of the process, because it was so simple. And, also, my hands were sticky and somewhat covered in glitter. 🙂
Once the ornament was covered in paper, I took a pinch of glitter and lightly dusted the ornament. The first time I tried to add glitter, I tried to pour it from the bottle and that just looked clumpy. So, pinching a small amount and adding it to the ornament seemed to work much better. Tie a piece of twine to the top, hang it to let it dry and it's all done.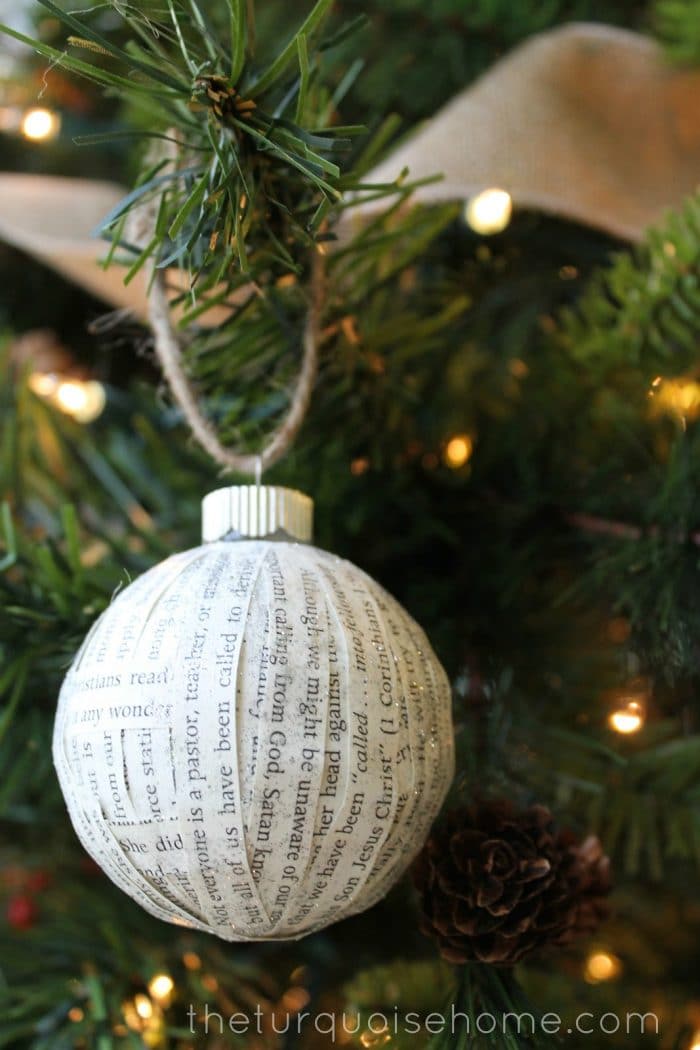 Finished product = simple and cheap Christmas ornaments. (It did take about 30 minutes per ornament, so allow for a bit of time to accomplish this one.)
Have you made any ornaments this year? If so, I'd love to see them linked up in the comments!