The Christmas "Home Tour" 2012
Welcome to my Christmas "Home Tour!" I use quotes because really it's just my front door, foyer and living room. But that's all the Christmas touring there is in my house this year. I didn't buy much this year for decorating, except for my new 9-foot tree and a few ornaments for it. I tried to use just what I had last year in our old (much smaller) house. And the day after Christmas I plan on hitting up every store in town to get some amazing deals on Christmas decor for next year. I just hate to pay full price for something that will be on major sale in a week. You know what I mean??
So without further ado … my home all decorated for Christmas.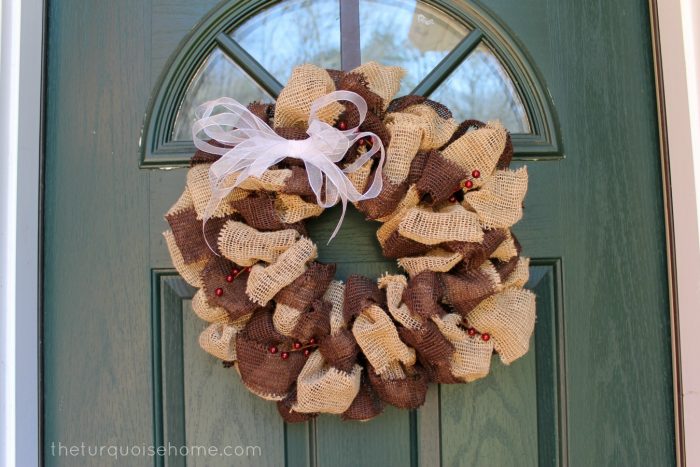 I recently made this burlap ribbon wreath because my old Christmas wreath is very small and I'm using it inside this year. I also wanted something that would transition after the holiday and into the rest of the winter. I hope to have a tutorial soon!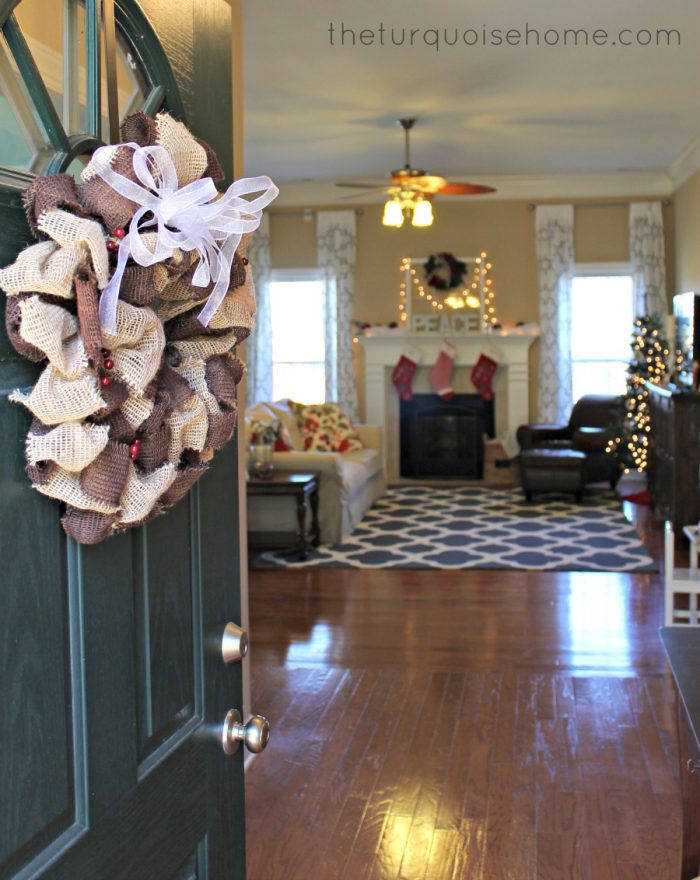 You may notice a couple of new things in my living room… Can you spot them?
How about the curtains and my new rug?!? I could not be more happy with the rugsusa.com rug I just snagged at the black Friday 75% off sale. It's the Neid Trellis rug in charcoal. I am in love.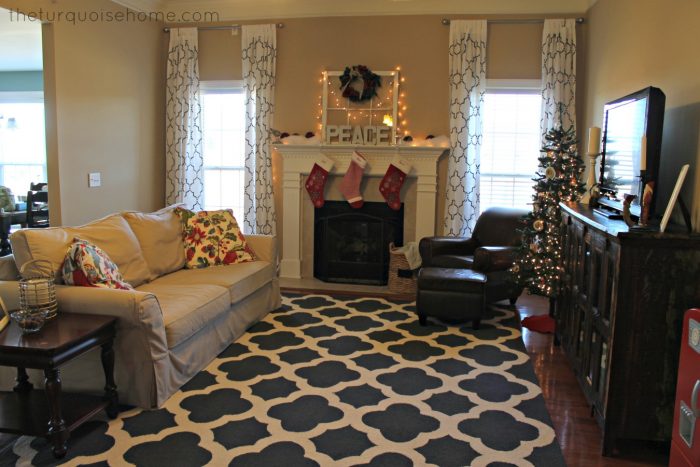 I finally finished stenciling the curtains this week. What a job! It took me 6 weeks of stopping and starting to complete this project. I'm so thankful it's finally done. (And I'm excited that my living room is finally pretty neutral so that I can start playing with new pops of color.) Read more about my curtain stenciling here.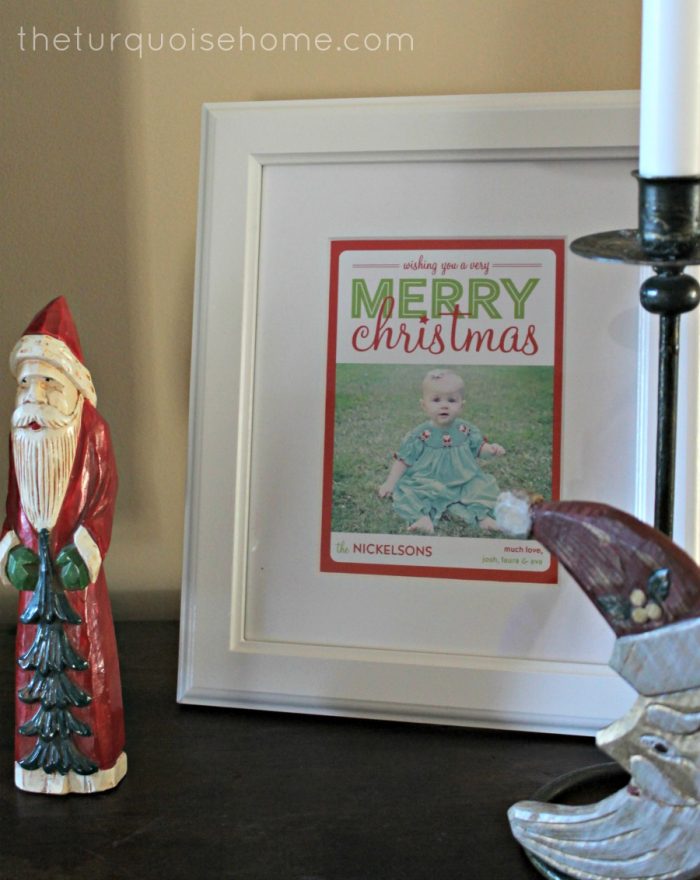 This little tree is one of my favorite things in the whole world. One of the most fun traditions each Christmas is unpacking the special ornaments and remembering who gave them to me, or what they represent. I've had this tree since college (from Target) and it's little self has served me very well.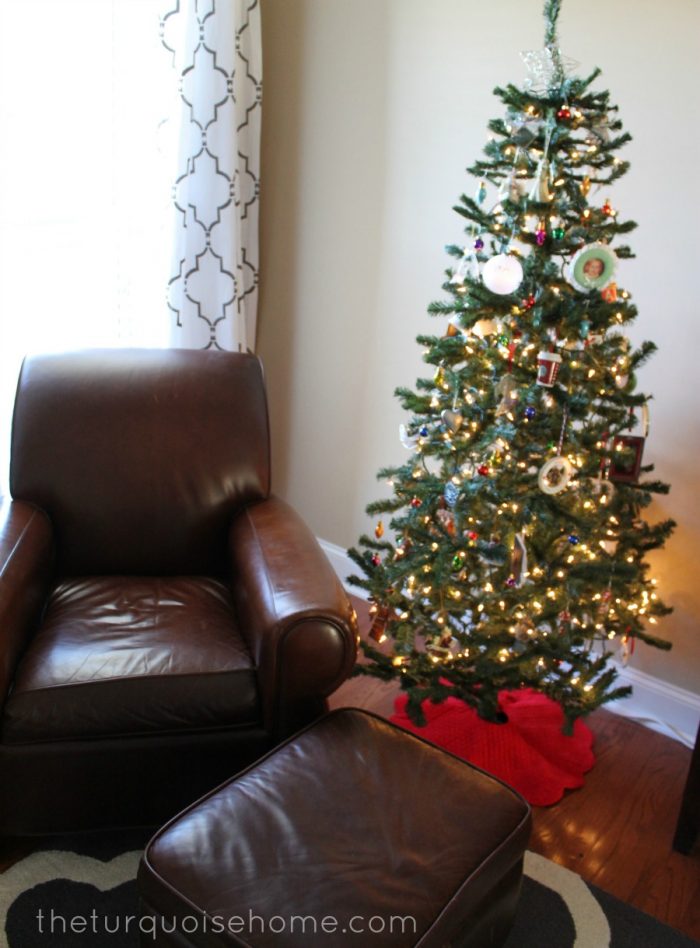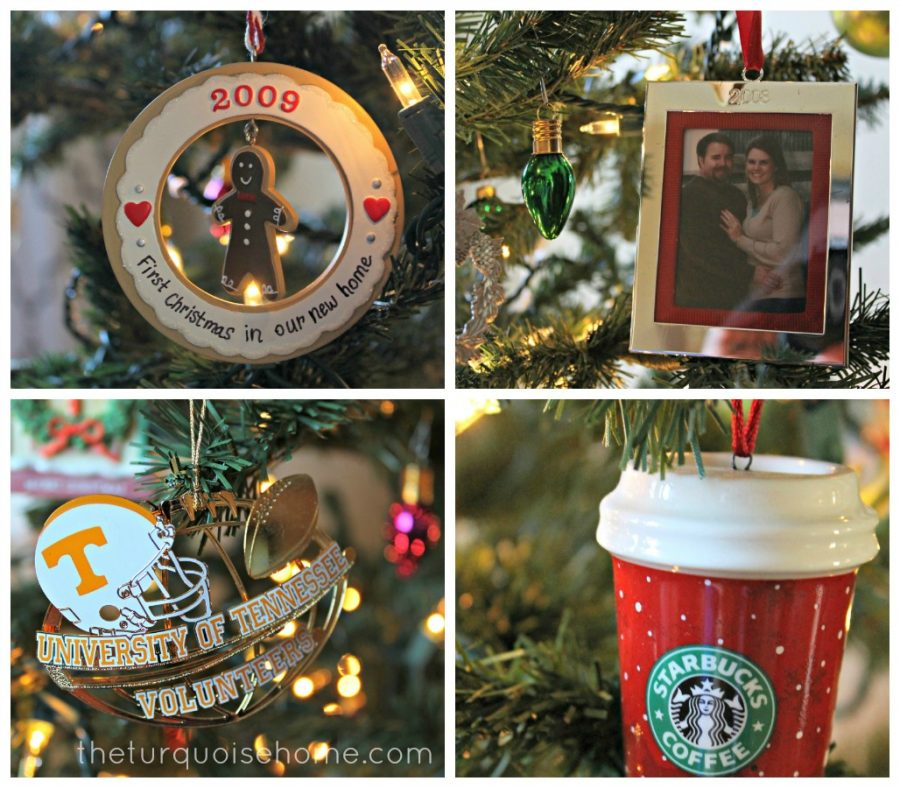 My mantel this year is mostly things I had on hand already. I didn't want to spend a lot of money.
I bought the paper machè letters at Hobby Lobby and spray painted them silver. Easy peasy. I also bought the little bird sitting on the left side of the mantel. I meant to get a closer pic of the mantel, but I didn't and I'm too lazy to take another one. 😉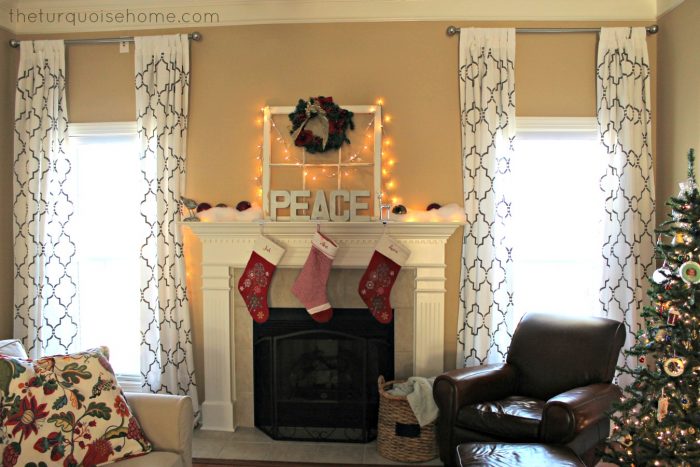 You can find this free Christmas chalkboard printable at Love, Pomegranate House. Hip hip hooray for some free printables.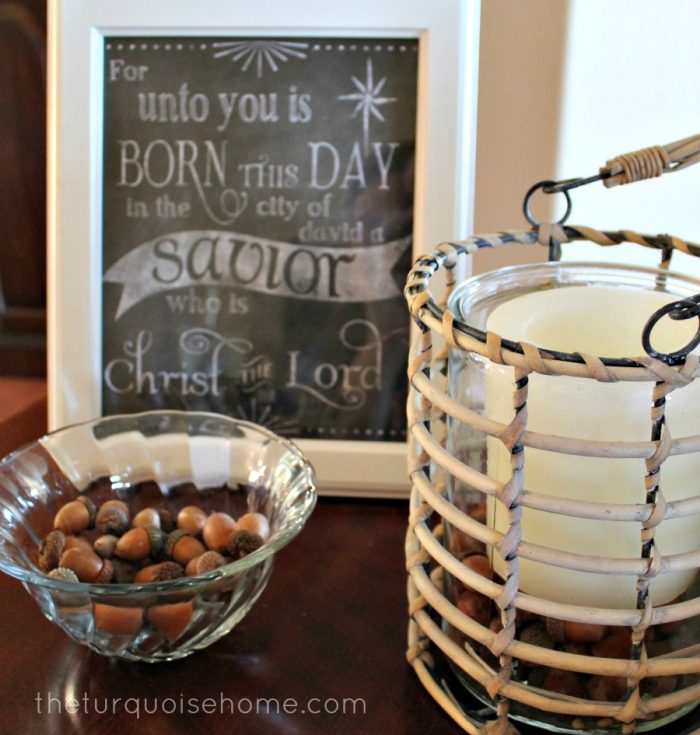 Two years ago this coming Saturday, I received the most special Christmas gift. Miss A turns two in two days!!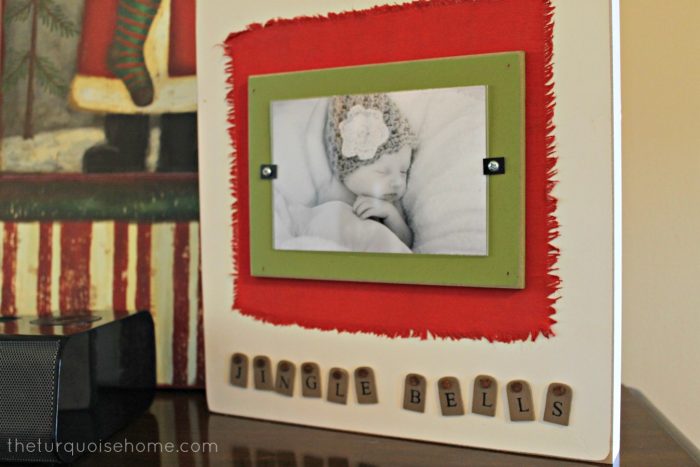 And my Walmart nativity scene. I love that it's the first thing when you walk in my house. Jesus is truly the Reason for the Season.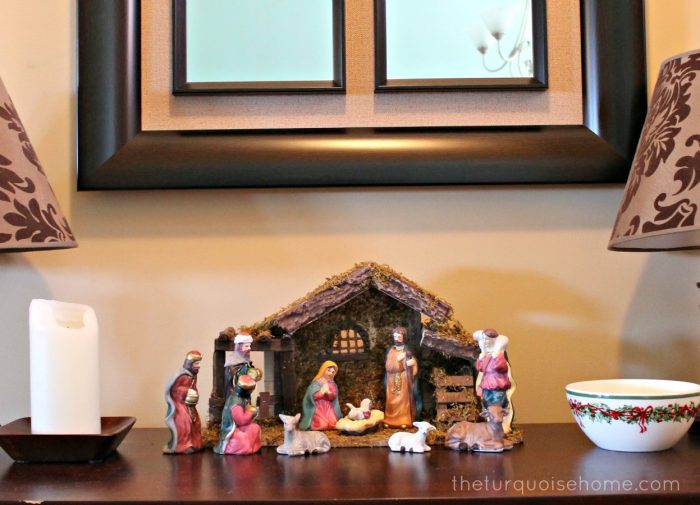 And finally, there's my rustic glam Christmas tree in the dining room. Read more about it here.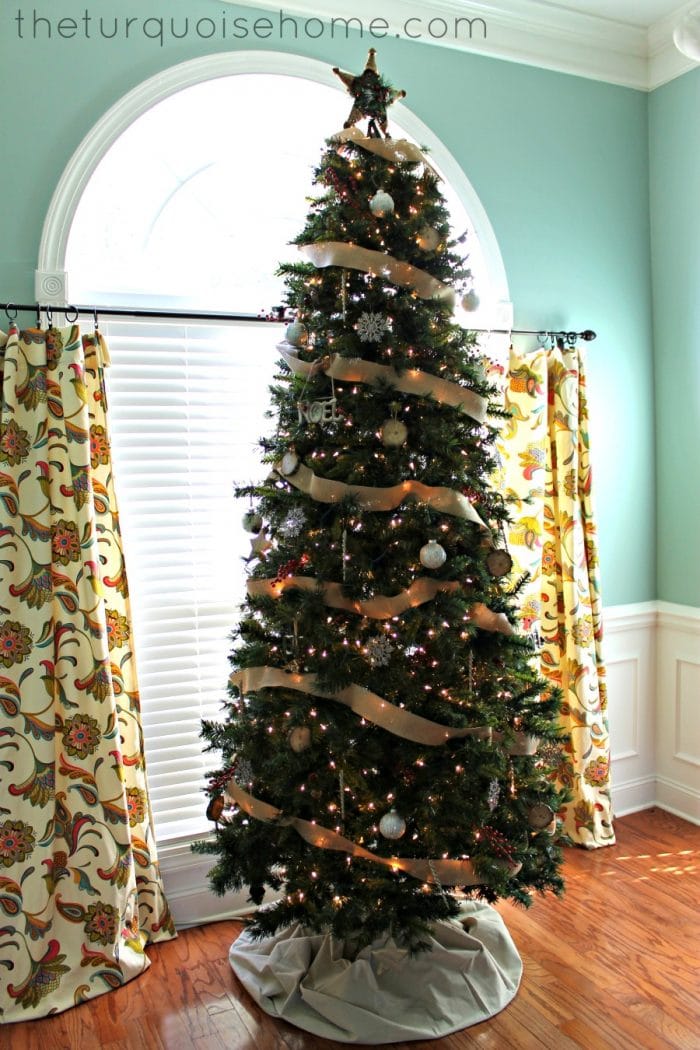 Thanks for stopping by my Christmas Home Tour. I loved decorating and showing it off. I can't wait until the day after Christmas when I can go stock up on some great deals for next year.