I love it when inspiration strikes.
Don't you?
After my fall living room and mantel un-inspired decorating, I was ready for a little creative spark.

I was just going about my business this past Wednesday morning. I had a friend over for a little playdate. As we were chasing our little girls around and chatting between the potty breaks and dramatic bursts of tears (the girls' tears, not ours 😉), my friend mentioned that someone just walked up to my door with a package.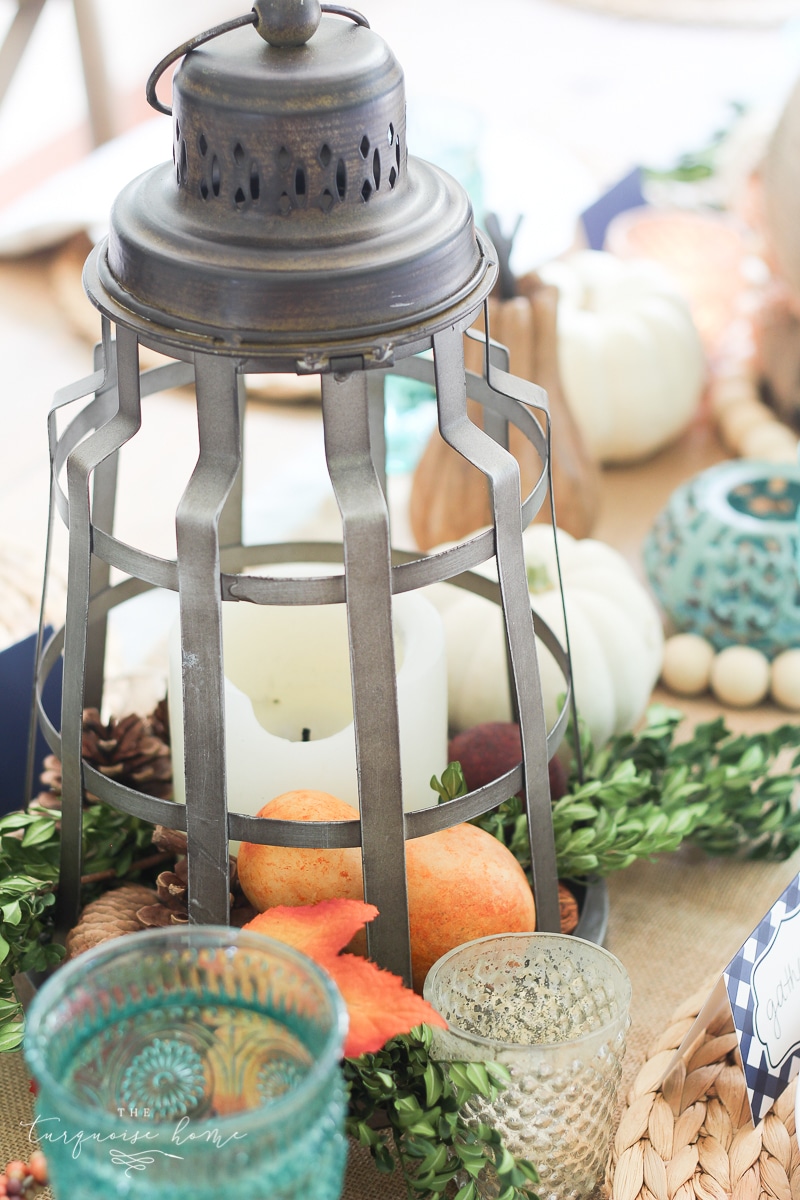 It's not unusual for me to get at least one package a day because I almost exclusively shop online, so I just nodded and I promptly forgot about it.
When she went to leave, I looked down and saw that the box said Farmgirl Flowers.
Do what?!
I've wanted a bouquet of Farmgirl Flowers since I discovered them several months ago! Eeeeeeeee!!! I was so excited and ripped open the box as quickly as possible. Who could they be from?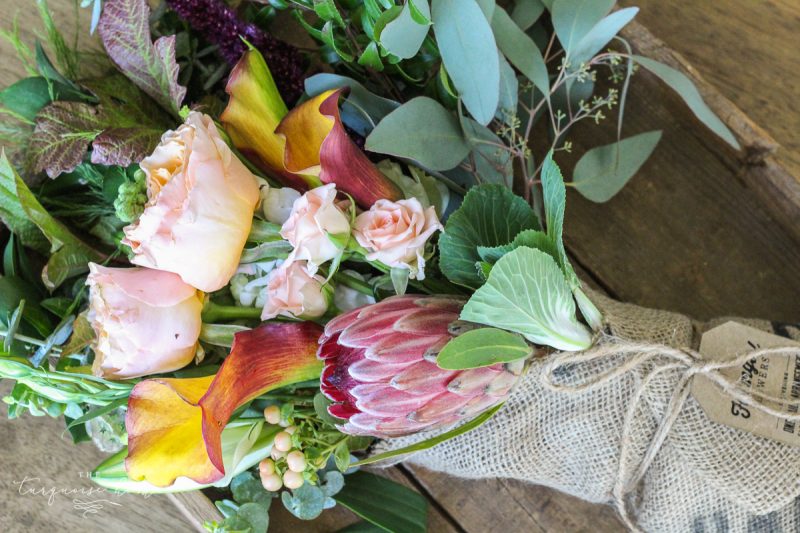 It turns out that a sweet friend sent them to me as a thank you for a job I did for her last week. How thoughtful is that?!?
I fell in love with them one day when I saw someone else post their gorgeous bouquet they had received for their birthday.
I did a little sleuthing and found out that they are a company out of California that carries one (only 1!) bouquet of flowers per day. Obviously they make multiples in a handful of sizes. But they use the same, American-grown, local flowers in each bouquet every day. No choices!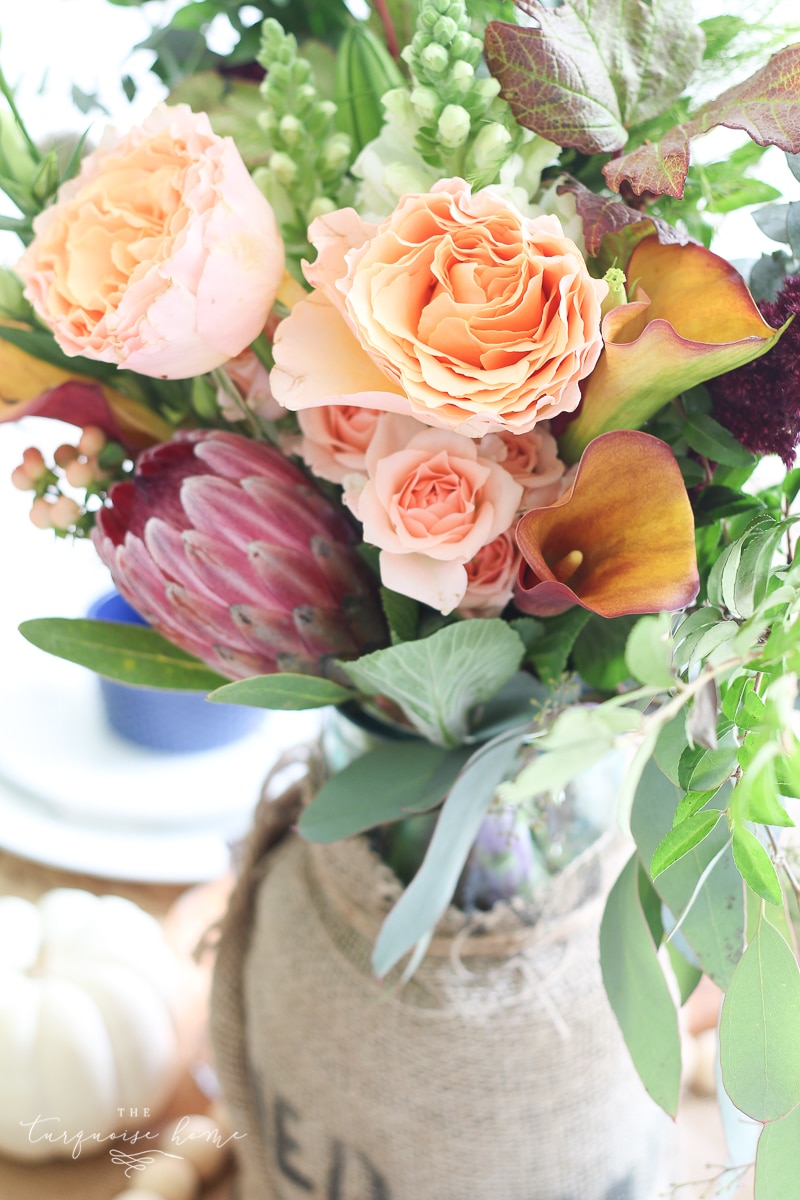 Did you know that the average flower shop wastes 40% of their flowers? Farmgirl has found a way to drop their waste level to less than 1%! And they aren't paying me to say this about them. They have no idea who I am; I just love their mission and their product!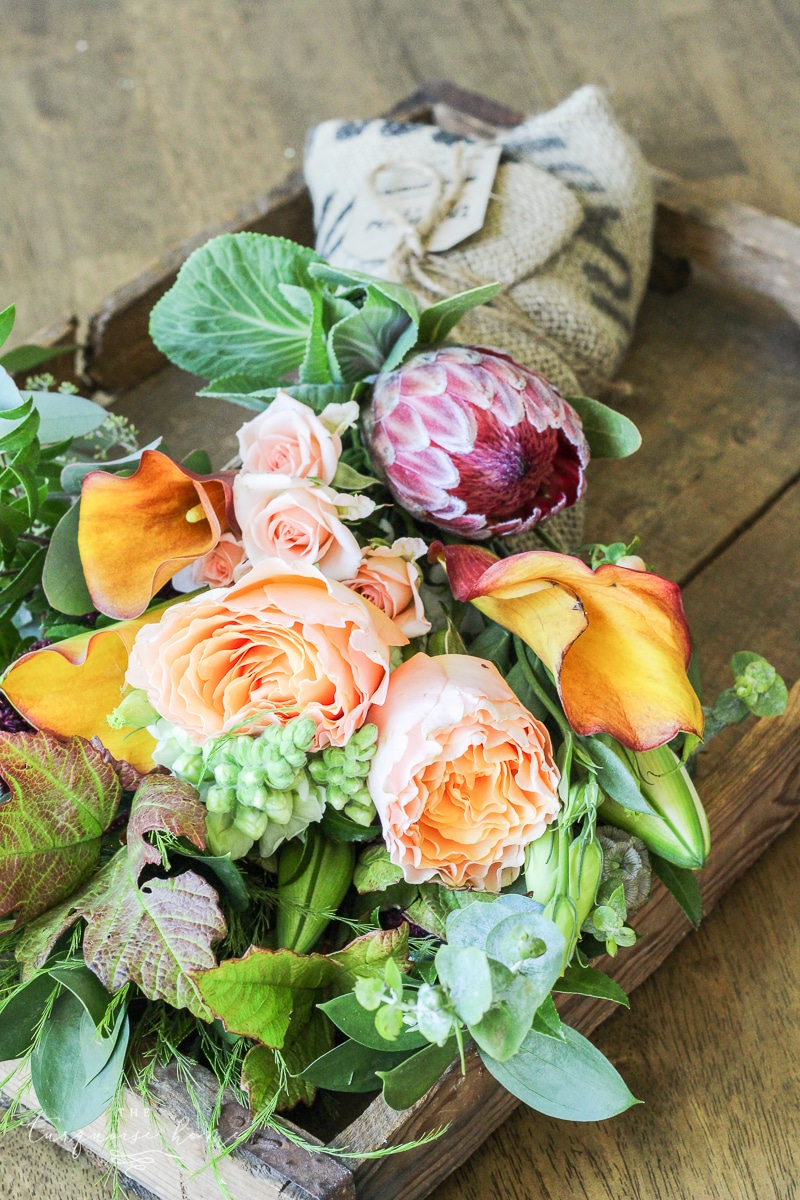 And they ship! To everywhere in the lower 48 states.
I love a company that finds one thing they are good at and does it well. It's good stuff!
Also, if you check out their site and see about purchasing a bouquet for someone (or yourself), you may notice that the prices are steeper than a dozen roses at your local grocery store. But wouldn't you agree that they are worth it?! I do now that I've received one. They are totally worth the cost!
The flowers come wrapped in recycled burlap, but you can't keep them in that forever and it made me a little sad because I thought they were so cute. I put them in a large vase (from Hobby Lobby) after cutting the stems at a 45º angle.
Once in the vase, I realized that the burlap would look so fun wrapped around the vase. Cute, huh?
I couldn't keep this gorgeous arrangement to myself, so I decided to arrange a pretty fall tablescape around it! This post contains affiliate links for your convenience. See my full disclosure policy here.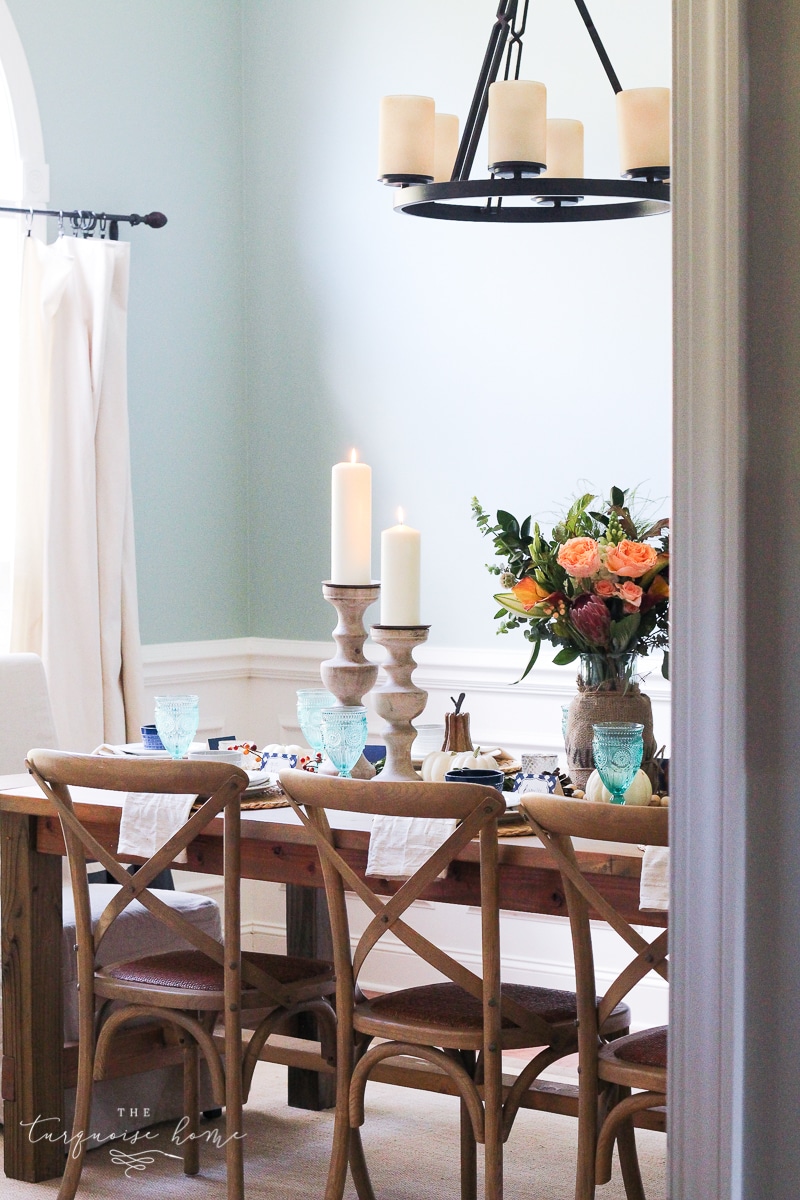 As soon as everyone was out of the house Thursday morning (hubby at work and the girls at school), I set about creating a flower-inspired arrangement on my DIY farmhouse dining table.
My turquoise goblets, which I got last year from Walmart in the Pioneer Woman line, add such a pretty pop of color. Don't you think? I love those things and I'm so glad they are still available.


I added my new favorite fall decor items: my hand-carved wooden pumpkin and pear from Pottery Barn. They don't seem to be available online, but I found mine in my local store.
I kept adding pretty, autumn details around until I was happy with the way it looked!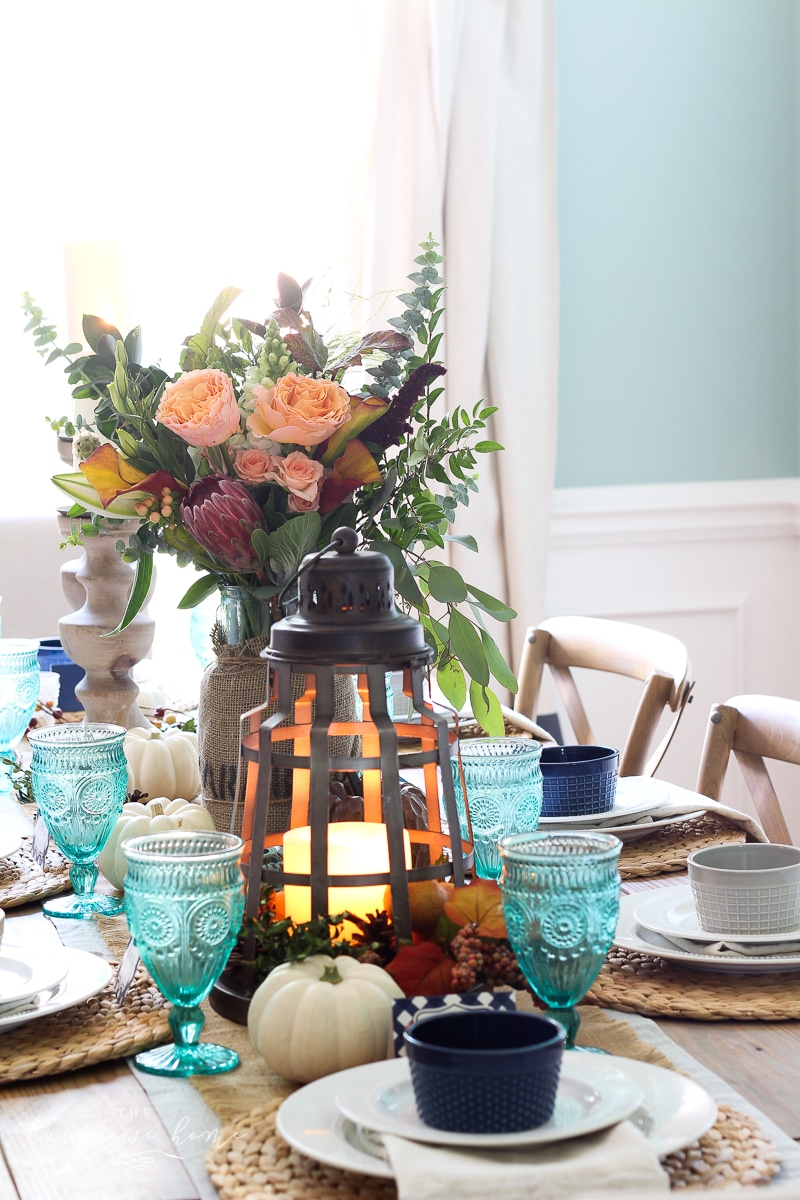 My mini white pumpkin collection has to be one of my other favorite fall decor items.
The gray and navy ramekins are from the Dollar Spot at Target, as well as the buffalo check name cards.
It's a shame no one was coming over to the house that Thursday morning, but I've been known to take my decor to my parents' house for Thanksgiving. So, I may just pack this one up for the road. I love it so!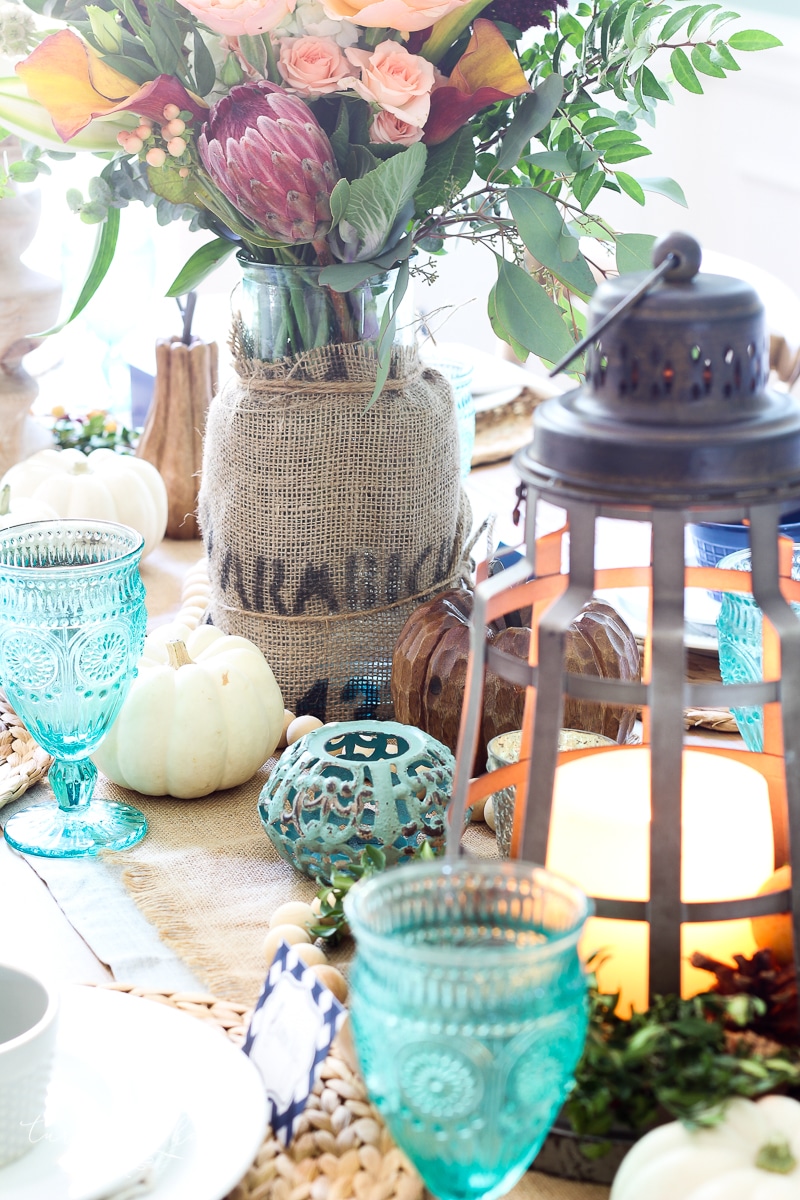 And obviously the flowers will be all gone before then, but I don't have any problem sending my mama a beautiful bouquet of flowers for her hard work feeding all of us on Turkey Day. I think she would love them!
And no worries. My mom doesn't read this, so it won't spoil the surprise. 😋
I'll hush and share some of my favorite shots with you.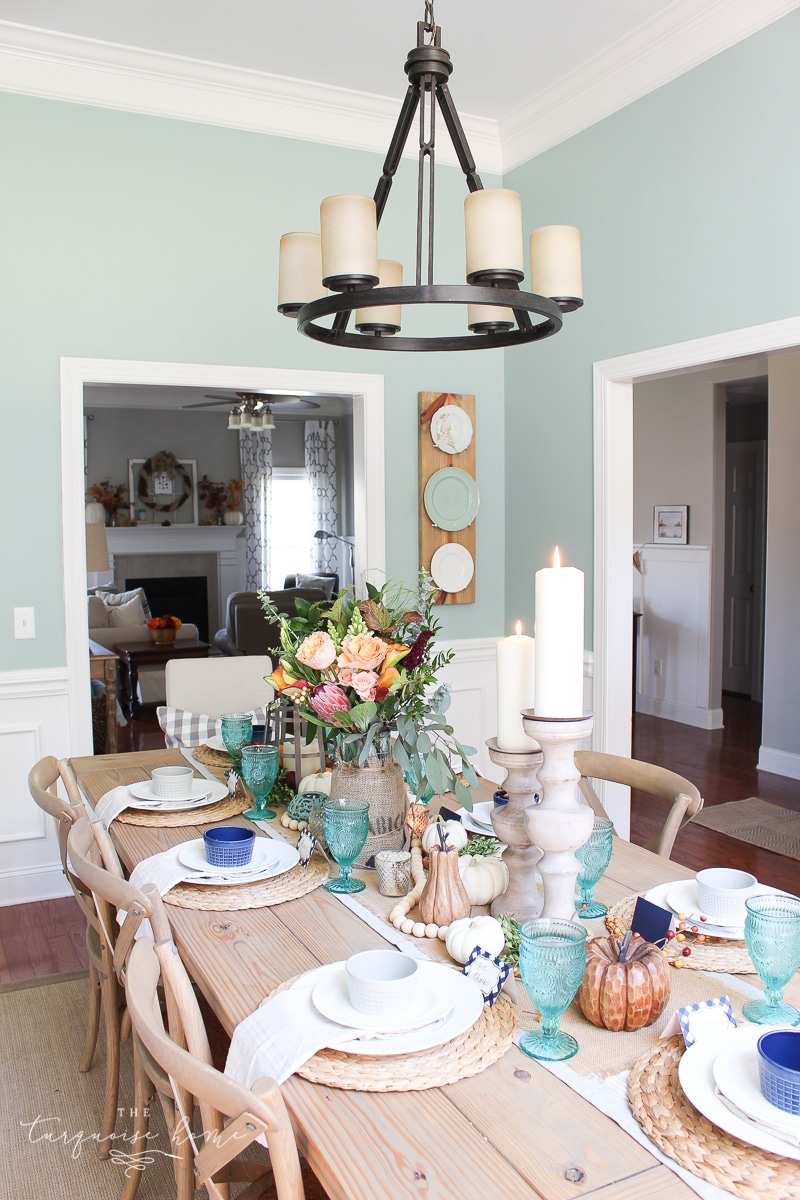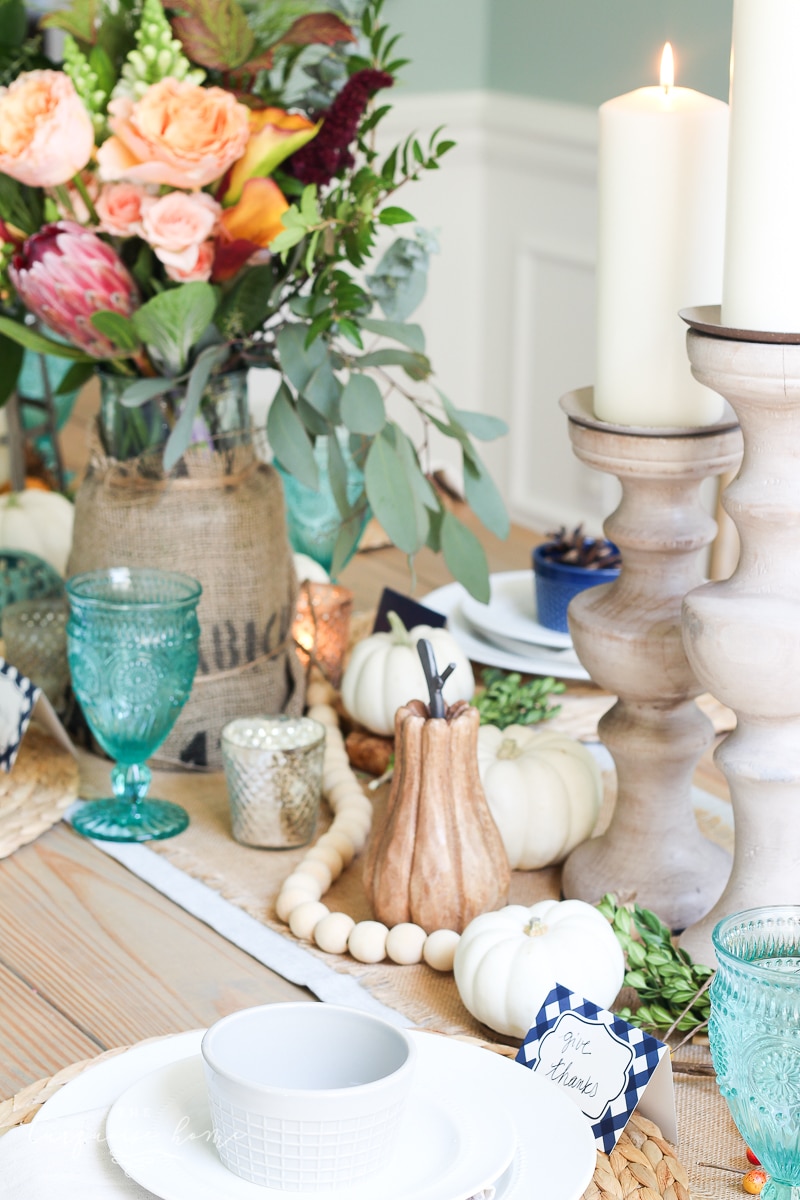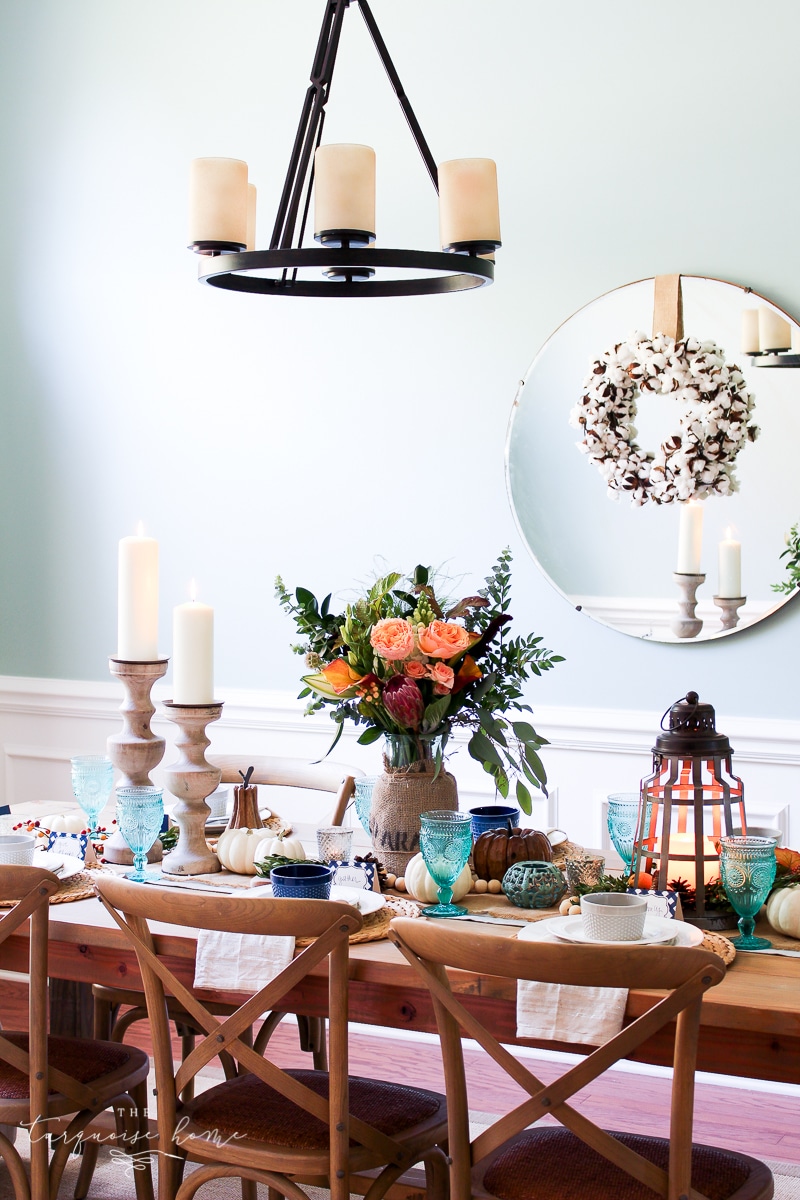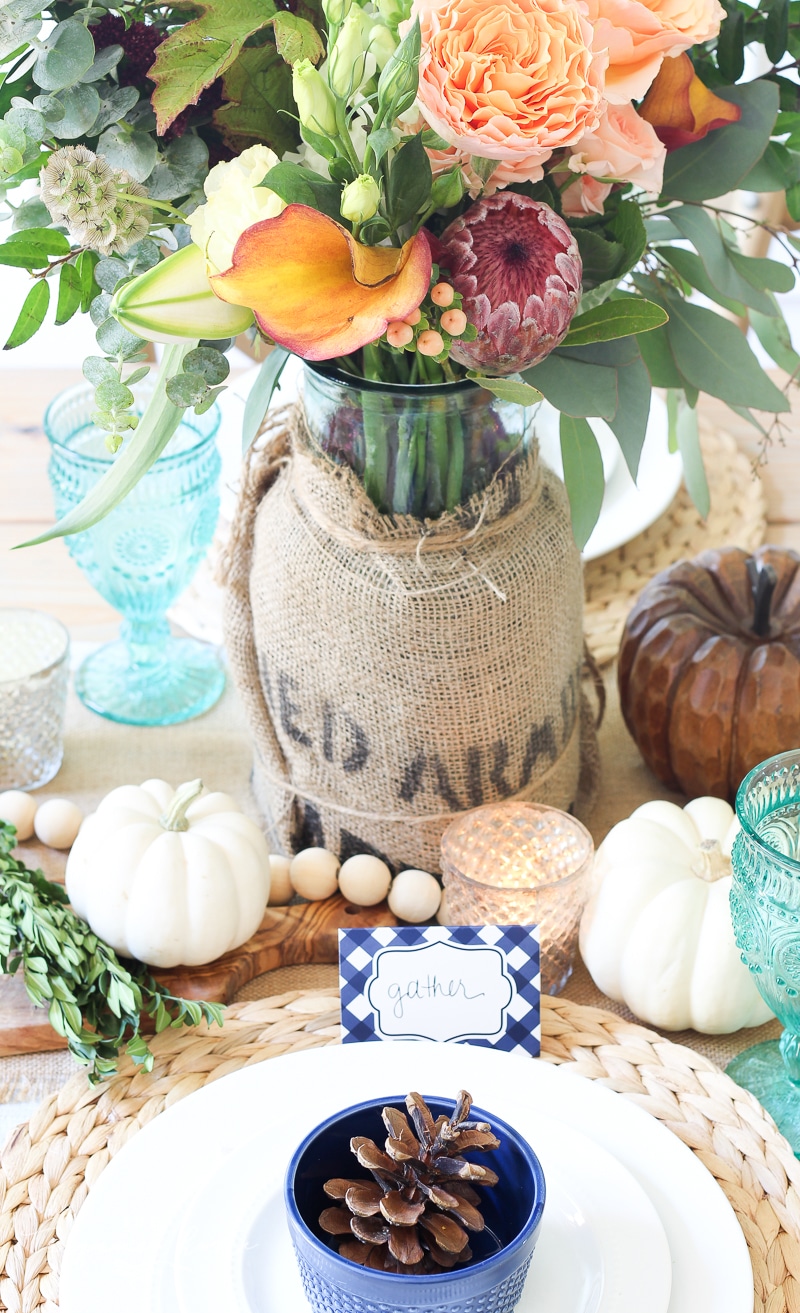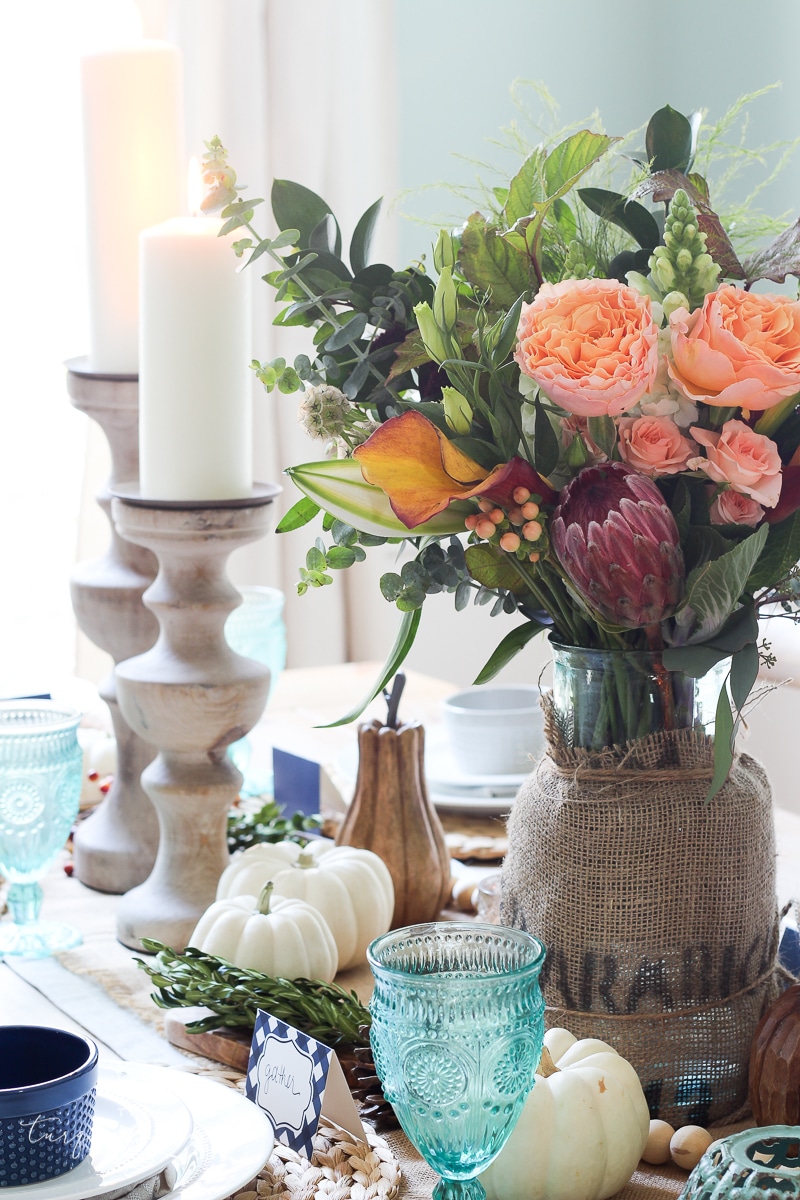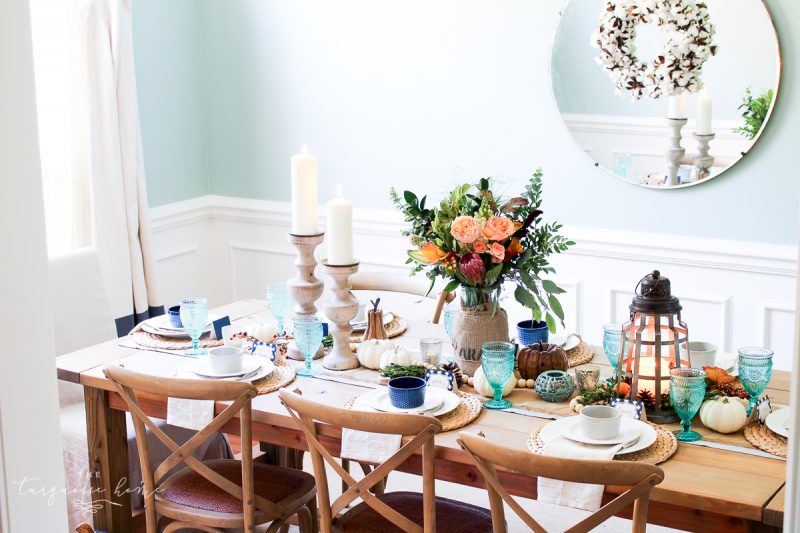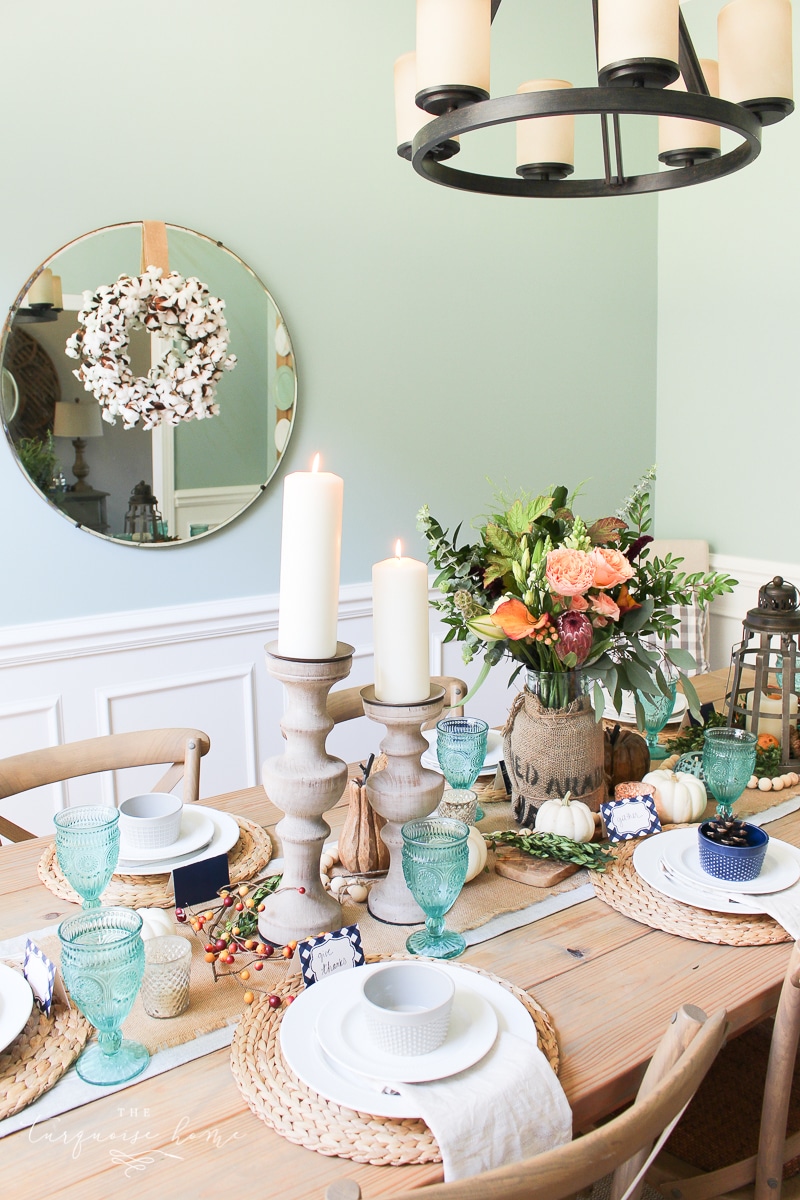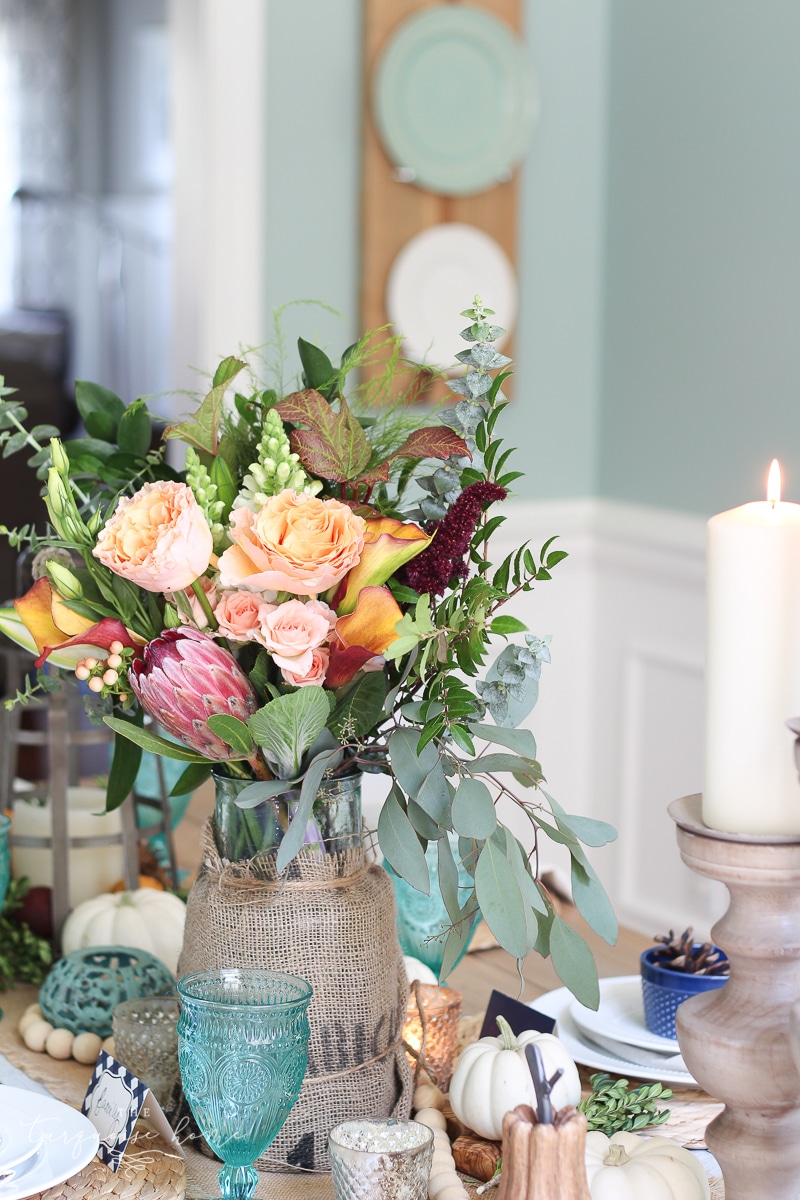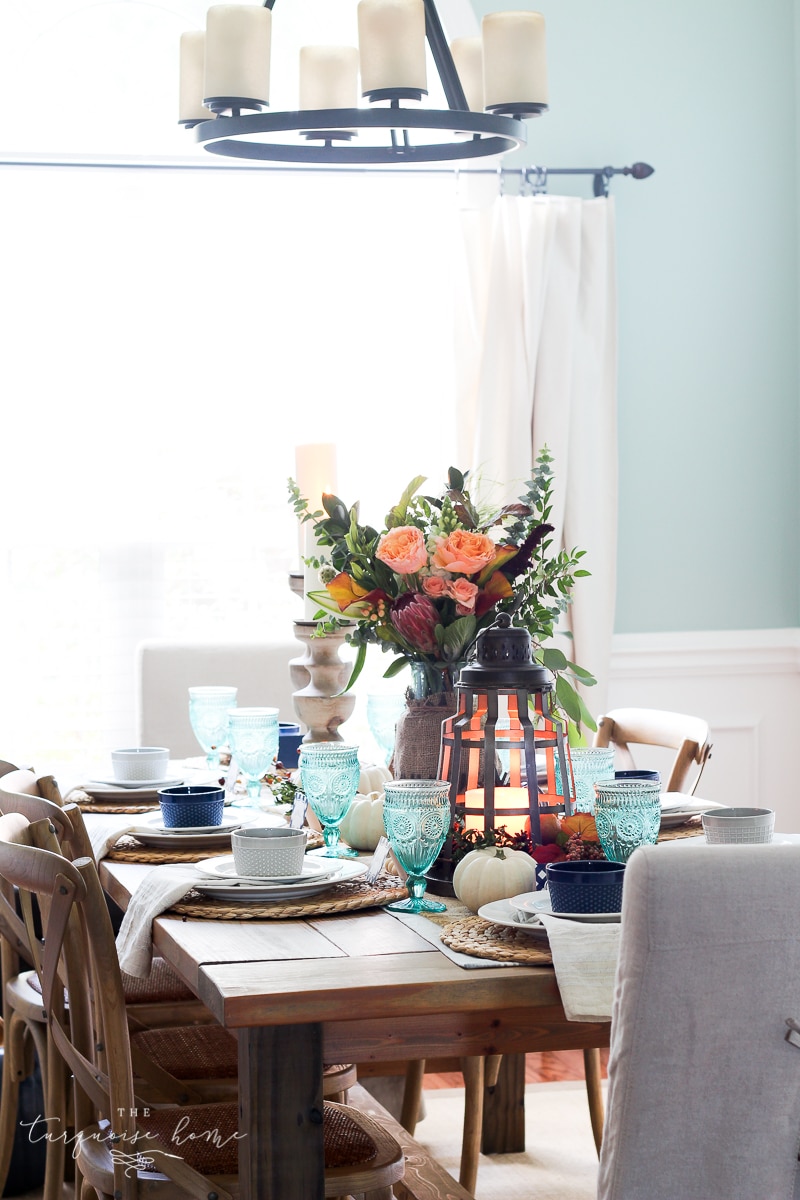 I loved making a pretty tablescape to share with you.
What inspires you to decorate for fall?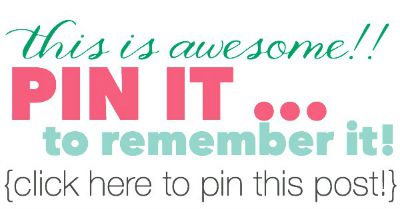 SaveSave
Get Instant Access to my Guide to Customize Your Home on a Budget
Grab your FREE guide for 10 Ways to Customize Your Home on a Budget: simple projects to transform your home from builder beige to a home with character and charm!