25+ FREE Fall Printables to Decorate Your Home
You'll adore any one of these free fall printables for decorating. Easily print and display them for a quick way to spruce up your home!
I love fall, don't you?? It is such a cozy time of hand-picking pumpkins and apples, roasting marshmallows over the fire, enjoying hayrides and hot chocolate with friends and more! It's so exciting to decorate for this season, too! And we all love a cute free printable to gussy up our home decor!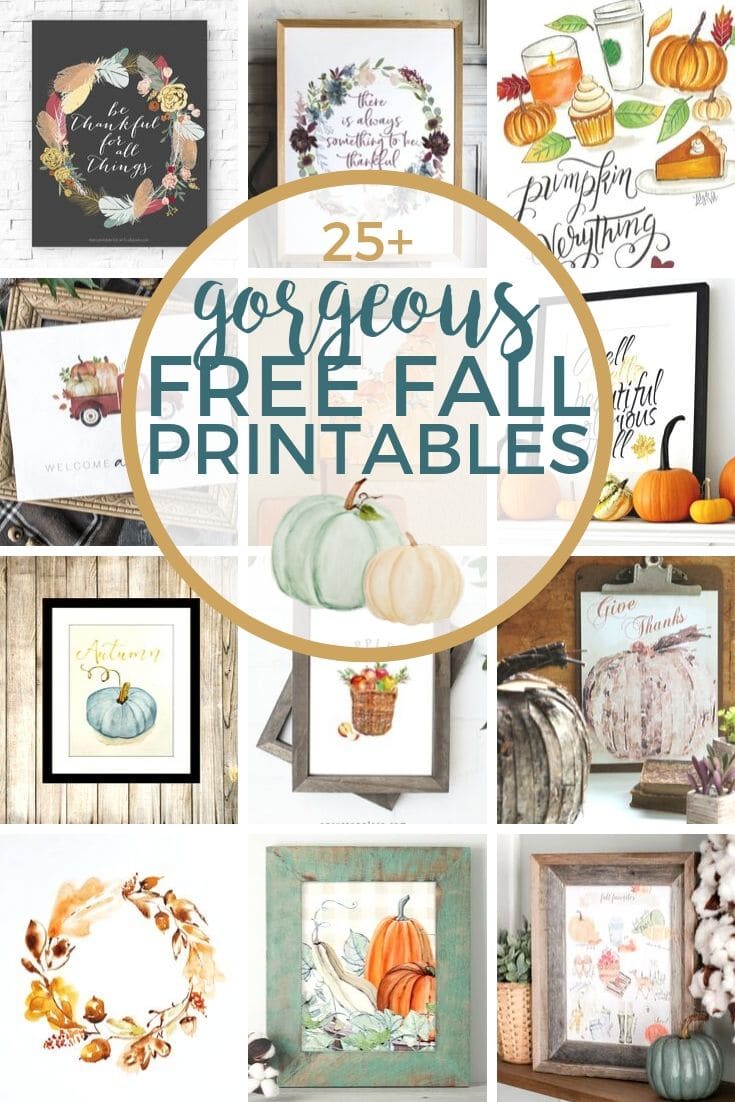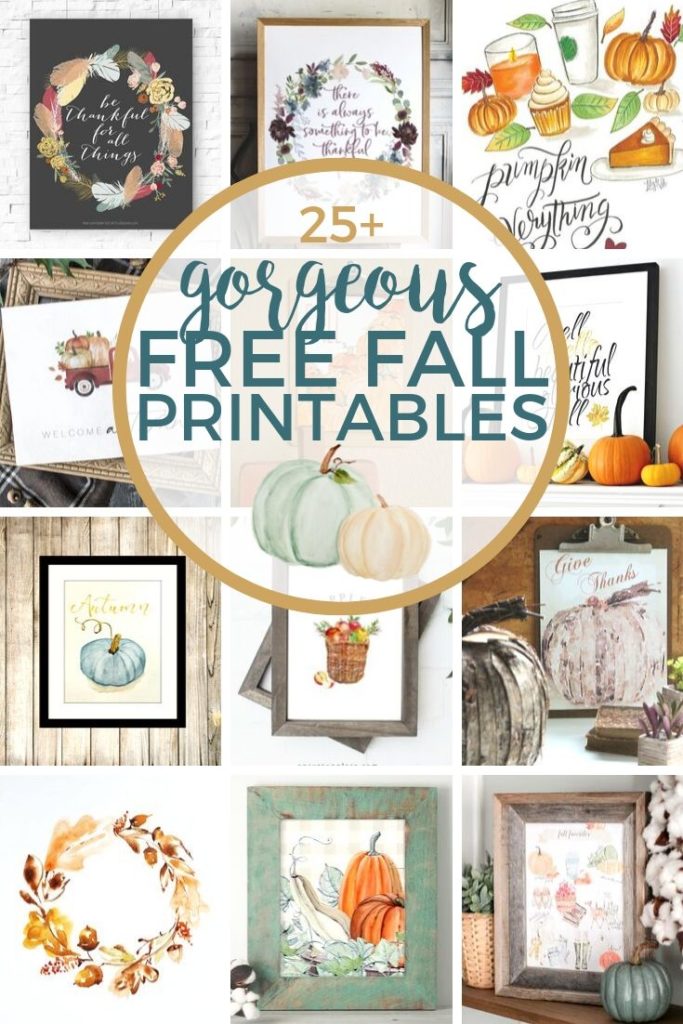 I've shared several fall printables over the years, but I thought it would be fun to gather even more in one spot so that you can easily choose the one that will be the perfect addition for your space. Aren't they all so cute??
I love sharing my favorite fall decorating tips with you! I've shown you how to create a fall mantel and how to make your own fall wreaths, as well as beautiful fall centerpieces to decorate your home!
Happy fall decorating!
This post contains affiliate links for your convenience. See my full disclosure policy.
Tips for Using Free Printables
Home Printer: I use this inkjet printer, which I love. But to get the cleanest images, use a laser printer.
Use quality Cardstock for the best results when printing at home. This is a great cardstock option!
Other printer options: If you don't have a printer at home, I've used Staples and Office Depot for printing needs and they were both great!
Display your printables: You can use a frame, clipboard or wooden art hanger to display your new art!
For my printables: I've set the printables to print at 100% with some space around the edge to allow for your frame. Also, these print at 8.5×11, which is larger than an 8 x 10 frame. So, you'll have to trim the borders to make them fit. If for some reason they aren't fitting in your frame, adjust your scale of the picture in your printing settings and see if that helps.
Note: Unfortunately I can't give specific printer advice because every printer/computer combo is different.
Free Autumn Printables for Your Home
We're finally in the mood for hayrides at the pumpkin patch, s'mores by the fire, hot apple cider from the apple farm and best of all sweater weather! These pretty art signs remind us of all the things we love about the fall season!
Tap on the titles to access the printables!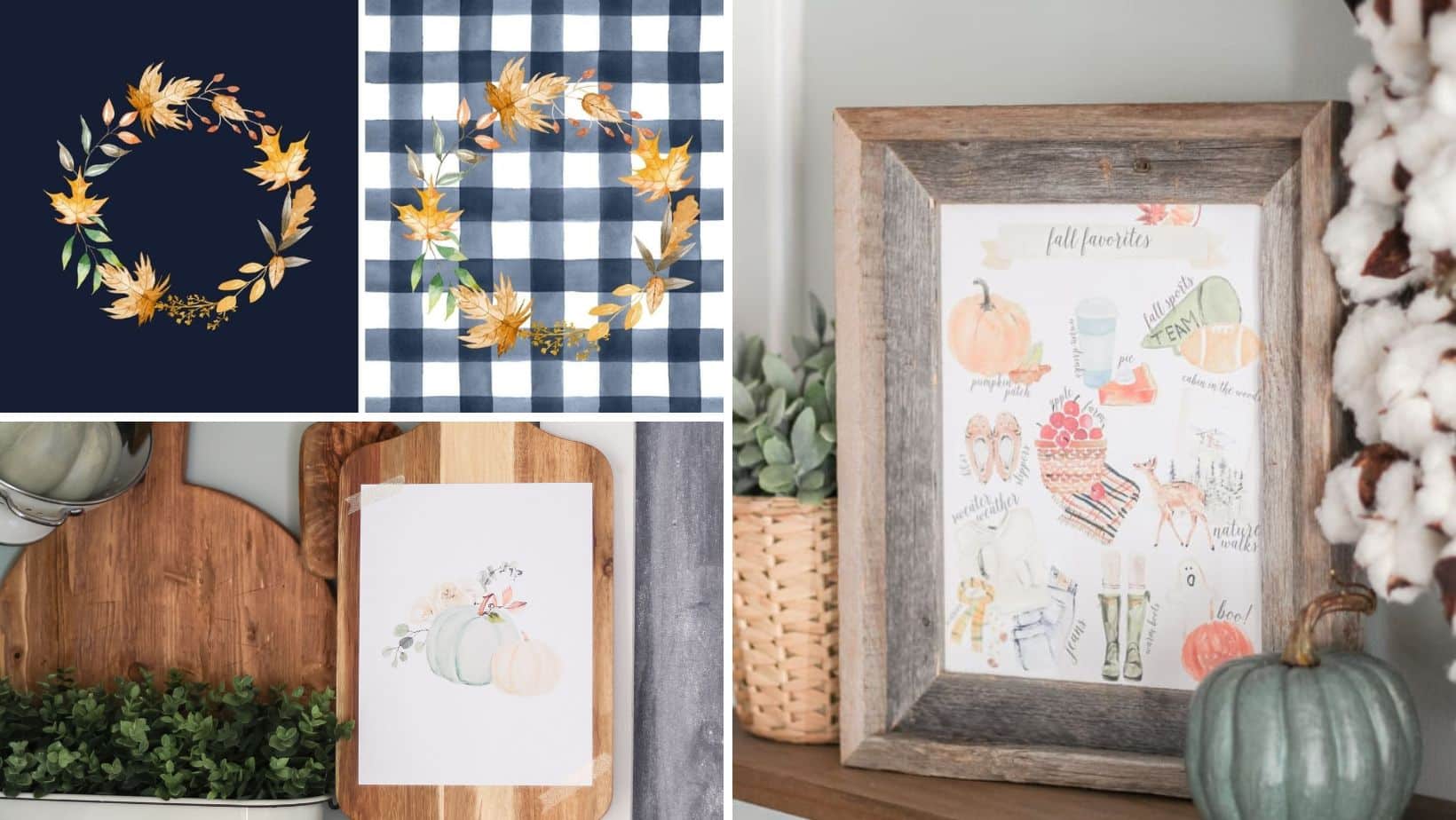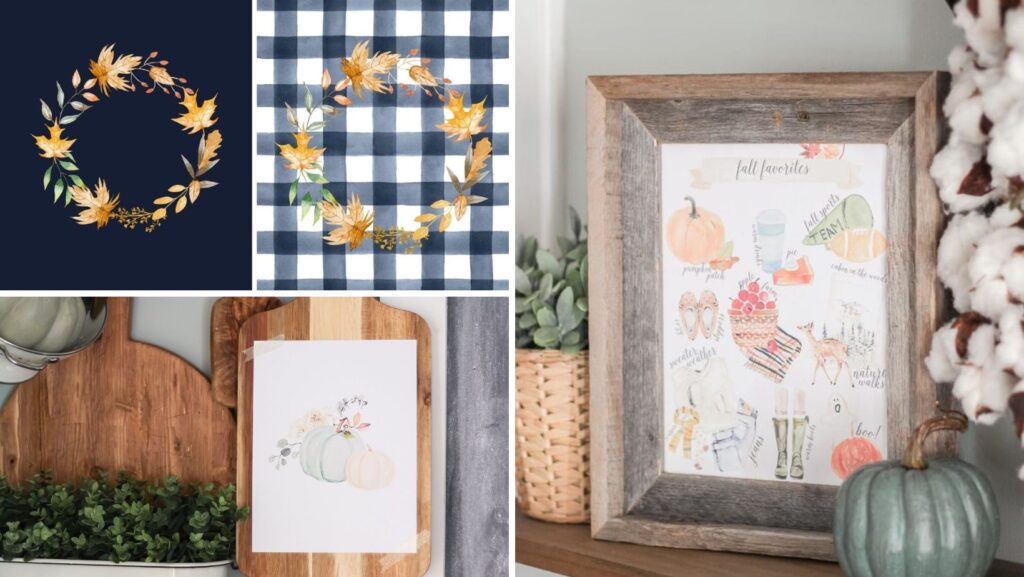 I have these two adorable scalloped wicker frames in this tiny space between two windows in my kitchen. It was begging for some fall art, so I made these free navy & orange fall printables and they were the perfect choice!
There are two more free pumpkin printables included in the post above. One is a greenery study, so it can be left on display even into winter!
One year I started a cute watercolor seasonal favorites free printable series. And this fall favorites printable wraps up the final installment! Here are the winter printable, spring printableand summer printable if you're interested in those, too.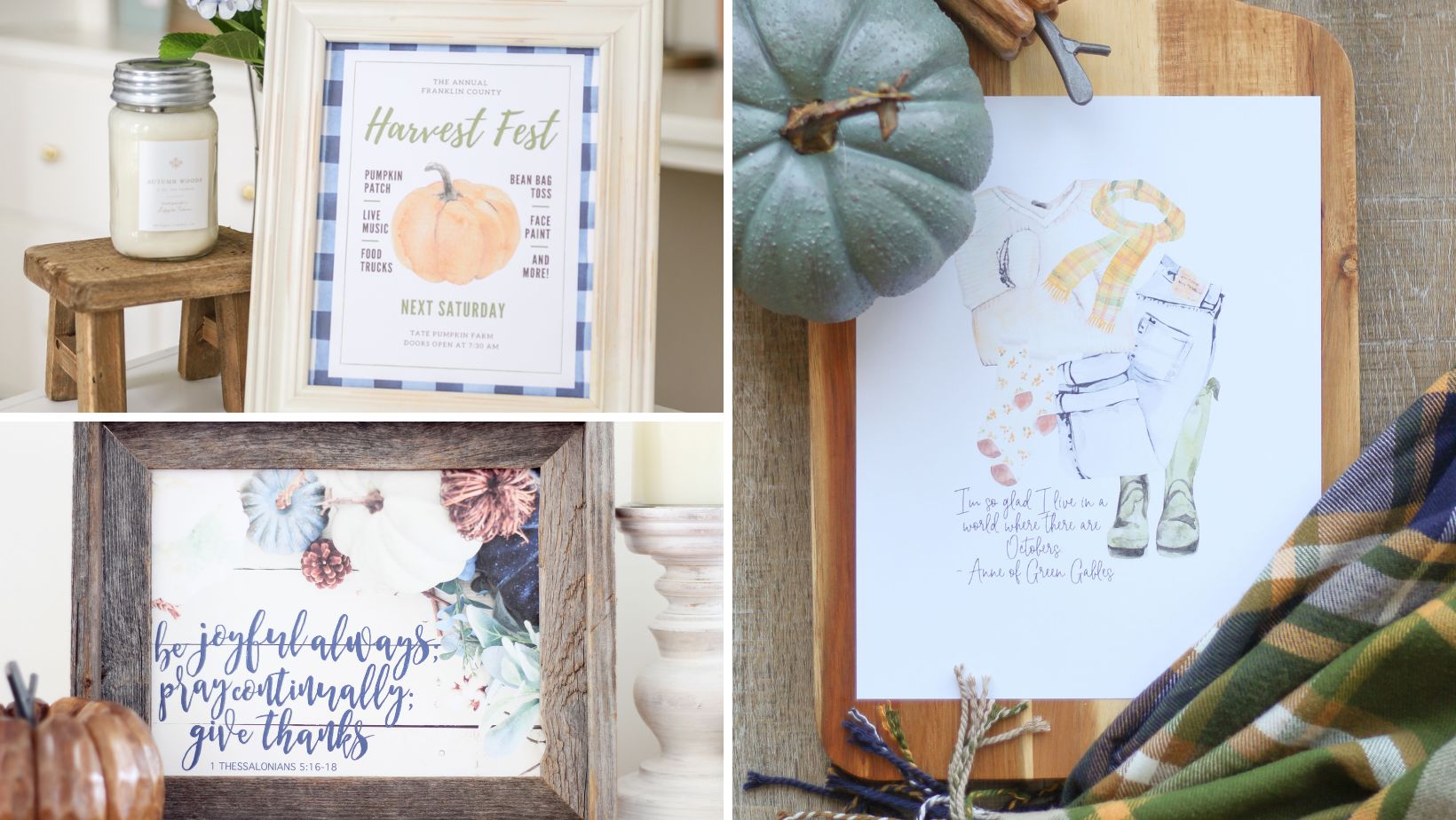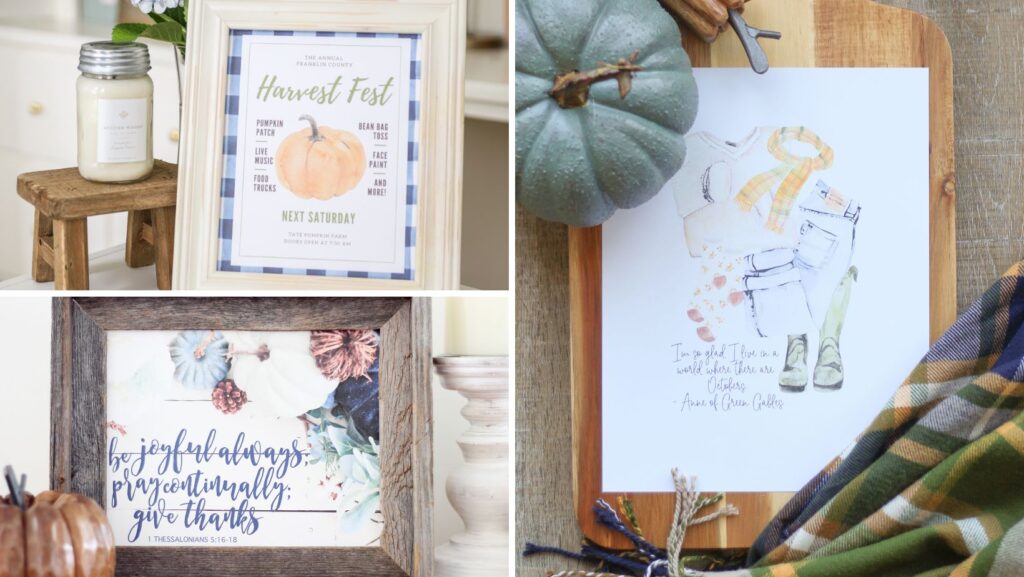 This harvest fest plaid printable, along with two more printables, is ready for you to use to make your home cozy!
I used this printable to share more reasons why we love fall: the cozy blankets, jeans and scarves of the season, a fun cabin in the wood scene. I've also got a magnolia stem printable that is simply stunning.
This Be Joyful Always free printable is encouraging as well as beautiful! The perfect way to brighten your home!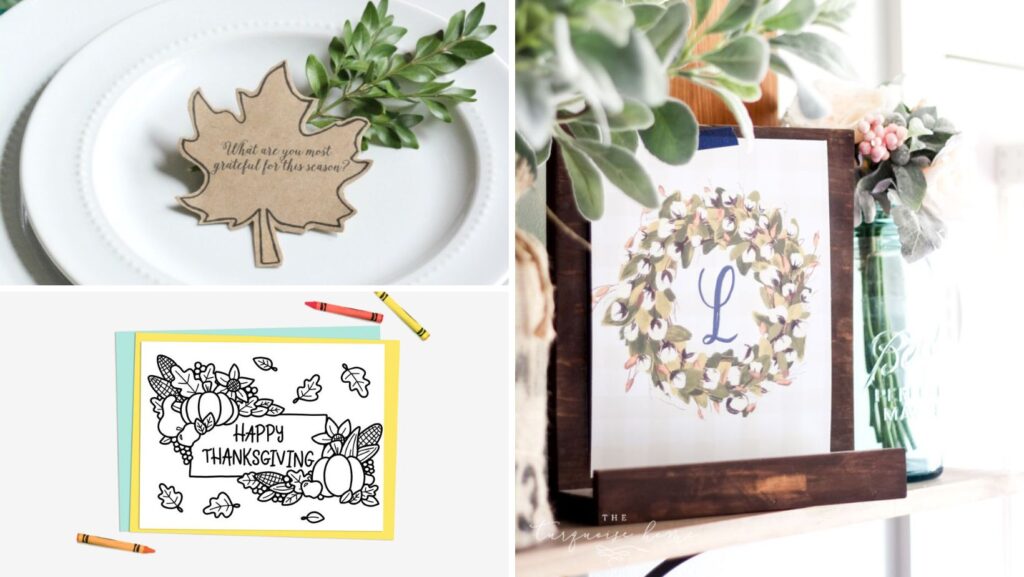 Use these beautiful leaf-shaped cards to ask open-ended questions is a great way to engage in meaningful discussion with your family and friends!
Give the kids a fun activity while they wait for the turkey to cook with these free Thanksgiving coloring pages!
These adorable cotton wreath printables with your monogram have a soft buffalo check background. They are great for fall or any time of the year! It's a great option for a greeting card, as well!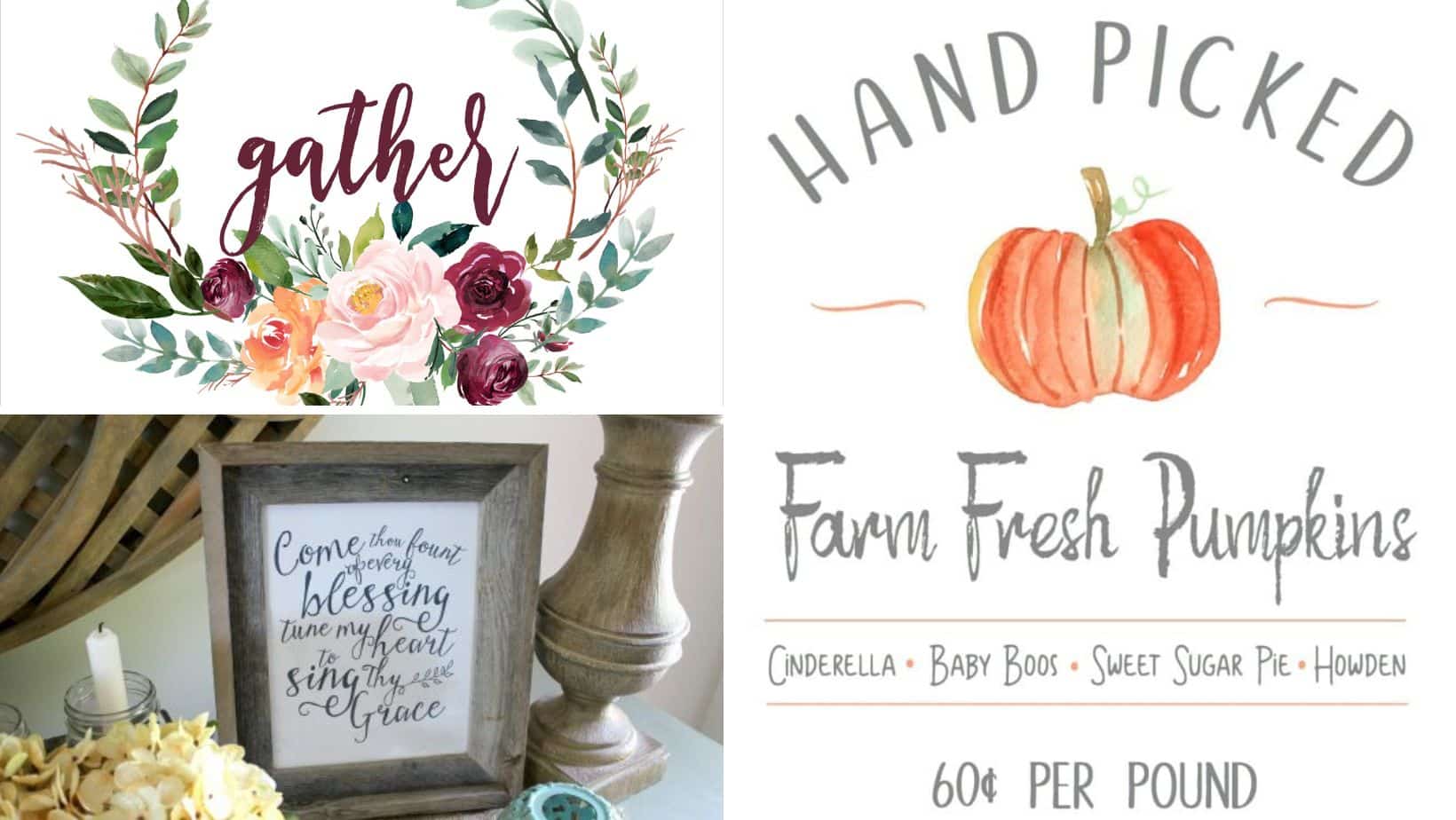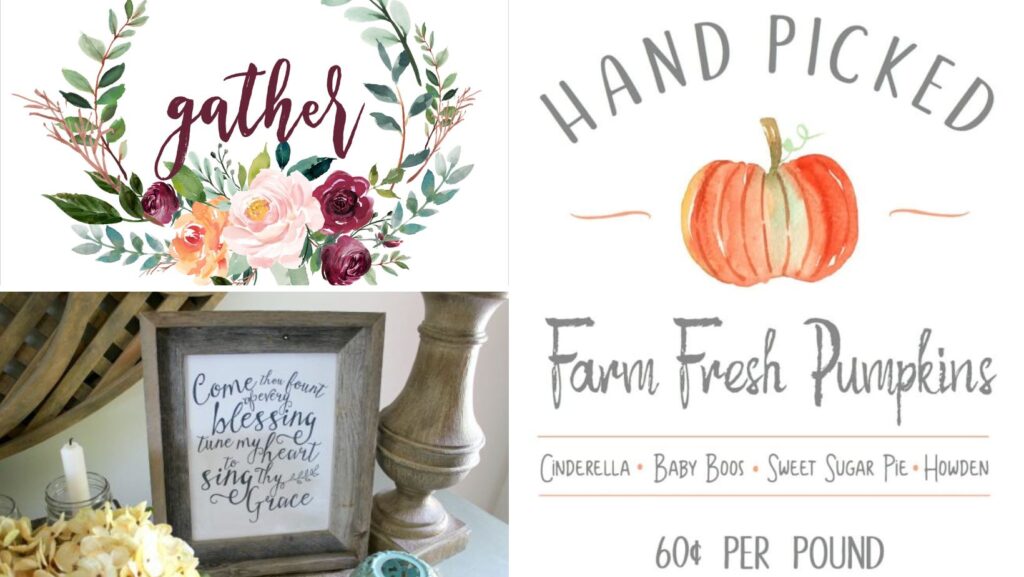 I used this "gather" printable to make a pretty fall pillow! I think you'll love that DIY tutorial!
I love old hymns and Come Thou Fount is the perfect hymn for fall!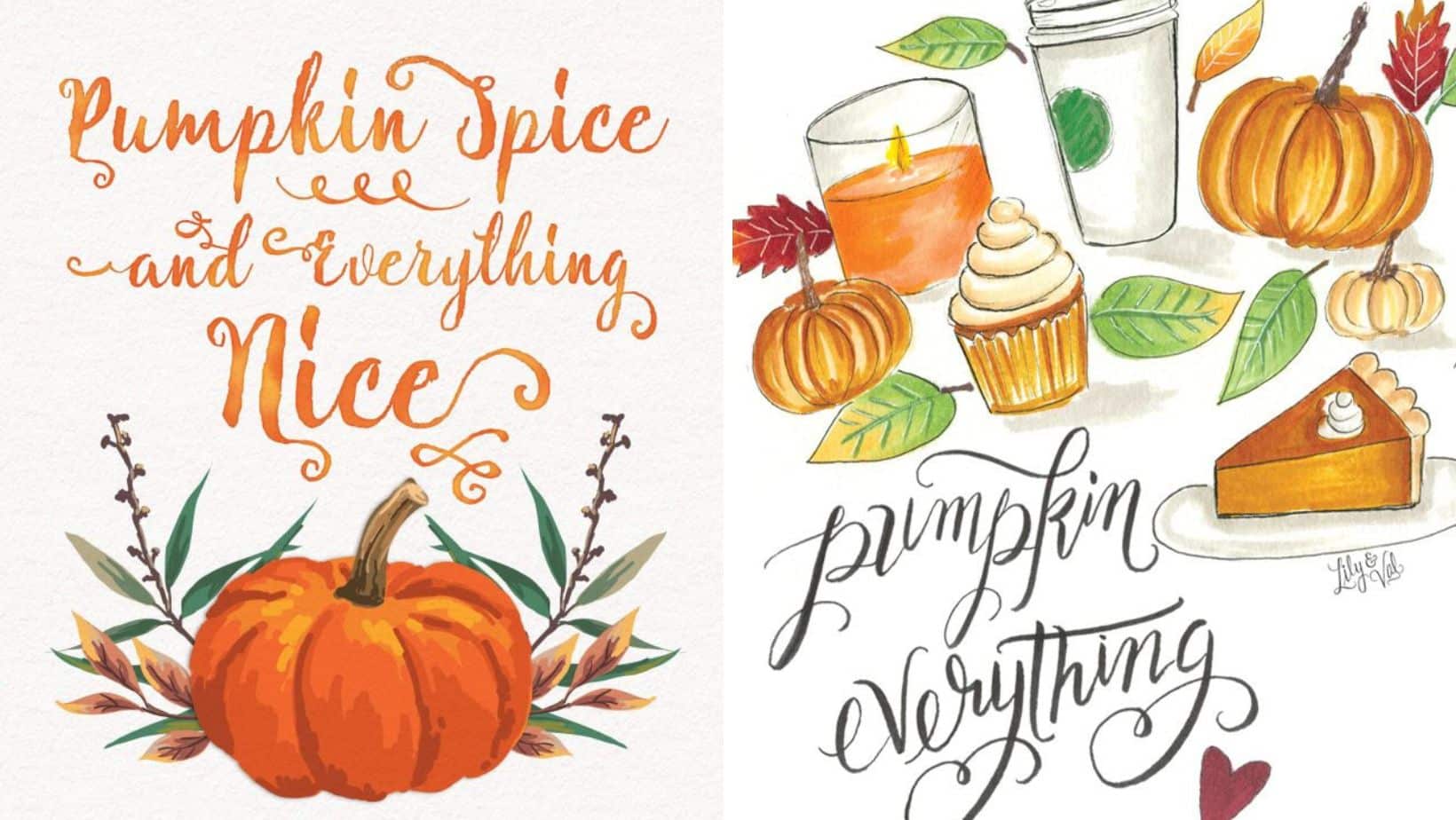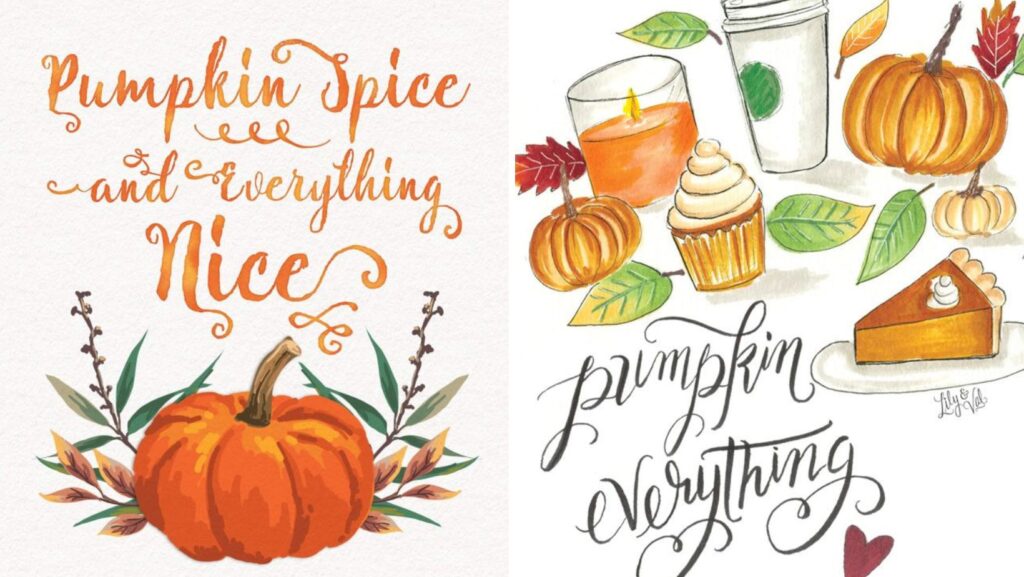 I know this is a screen saver, but it's just too cute not to include! I'm sure you could probably print a lo-res version.
Aren't these just some of the cutest free fall printables you've ever seen? I know so many have caught my eye and I would love to fill my home with autumn decorations like these!
Enjoy!
More Posts You Will Love: