Make your old, stained concrete porch look beautiful again by learning how to paint a concrete porch. This detailed tutorial will show you how to clean the porch, then make it look fabulous with paint!
The back covered patio at our house has needed a new paint job since the day we moved in. But you know how projects get pushed to the bottom of the list, right?
We've pressure washed it almost every summer, but this summer I decided enough was enough and went to Lowe's for some porch floor paint. I knew it would make this space look and feel a lot better.
Let's look at some before pics…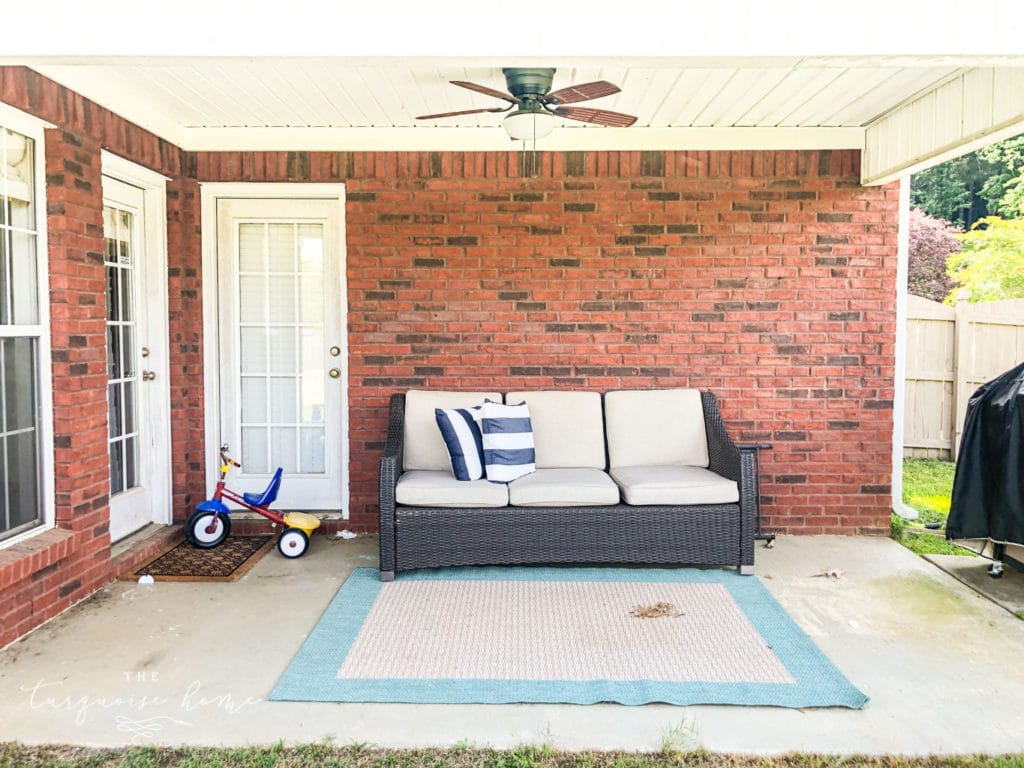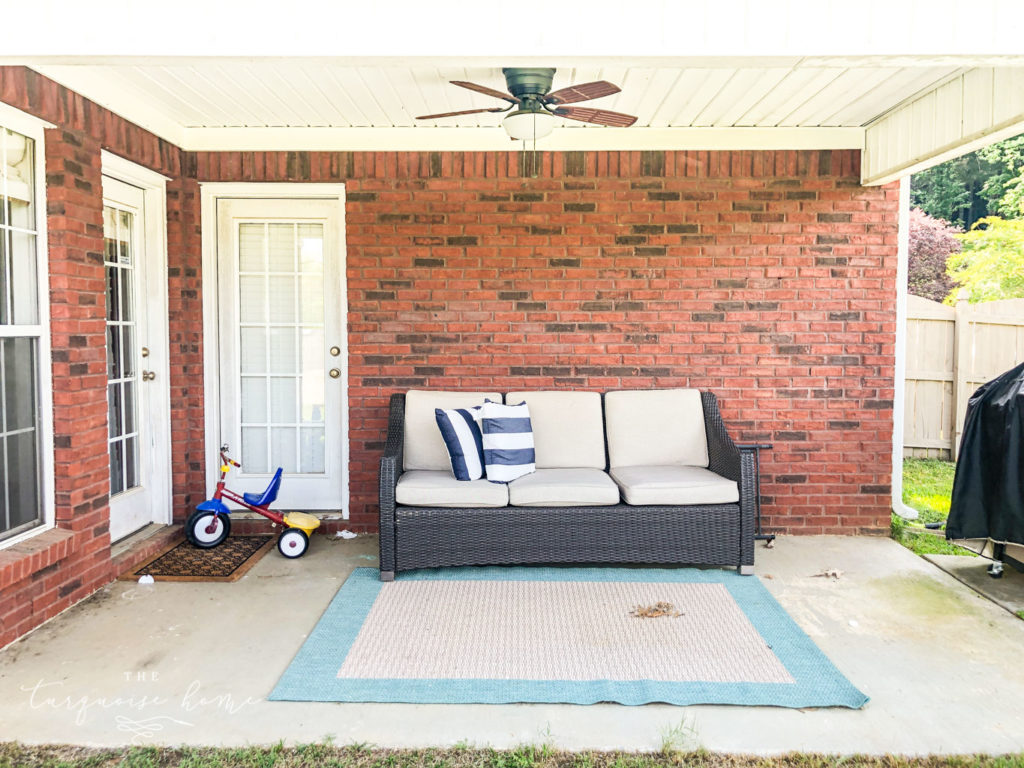 Yikes, right?! It looked bad. Also, my next purchase is a new grill cover. LOL It's seen better days for sure. Ha!
I found the paint supplies I needed at Lowe's (not sponsored, just the closest store to me) and they have a special cement floor primer, so I feel certain that this will look good for years to come.

Deciding on Porch Floor Paint Colors
When deciding which color to paint the floor, I knew I either wanted navy and white stripes or a light gray color. I ended up going with Revere Pewter (the gray in my living room) because I knew I liked the color, but it looks a lot lighter outside with the natural light than I expected. I would have gone with a darker gray paint if I had to choose again.
But the Valspar Porch, Floor and Patio Paint can be tinted to any color you'd like, so pick whatever you want and have them color match it!
This post contains affiliate links for your convenience. See my full disclosure policy here.
Supplies you will need to Paint your Concrete Porch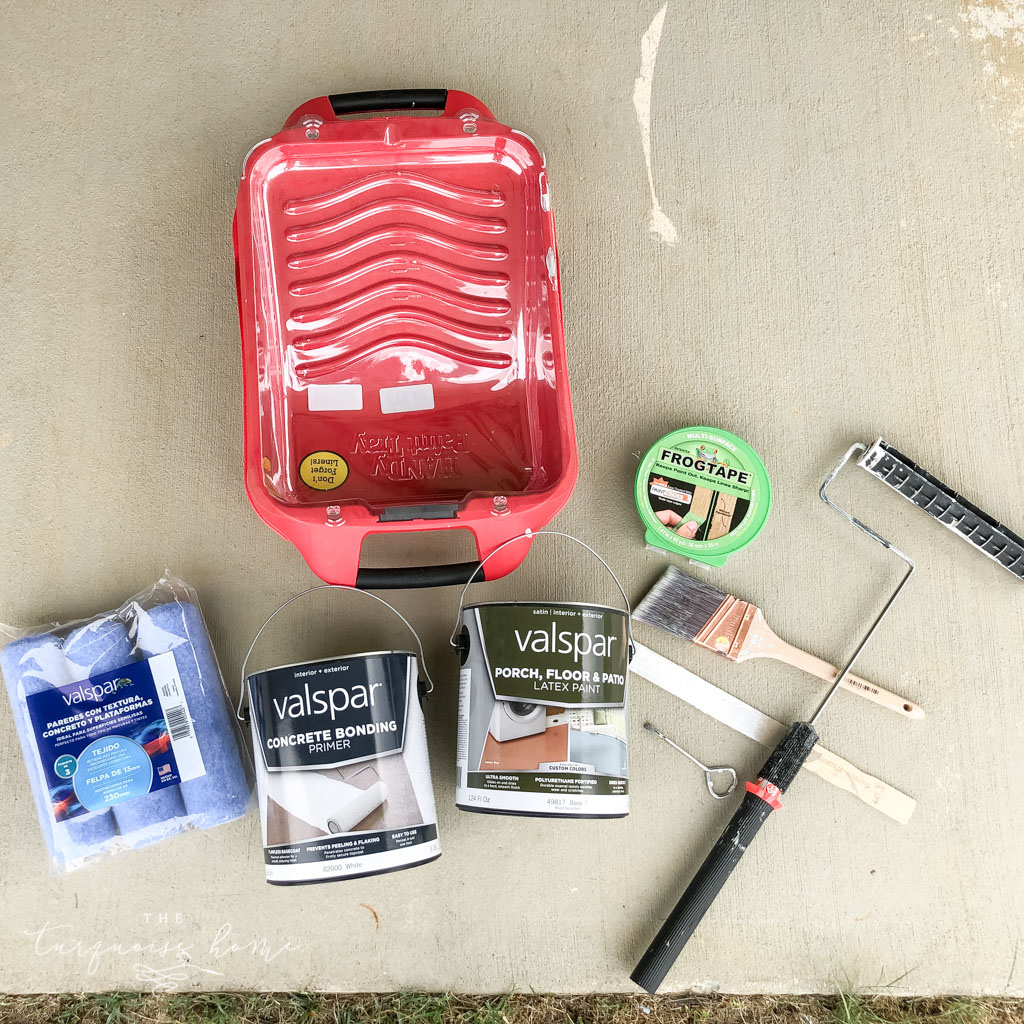 How to Paint a Concrete Porch
Step 1. Pressure wash the porch & let it dry. We had a small pressure washer that worked great for cleaning off our covered porch. But unfortunately my husband broke it while spraying off the porch furniture, so I'm eyeing this pressure washer for our next purchase.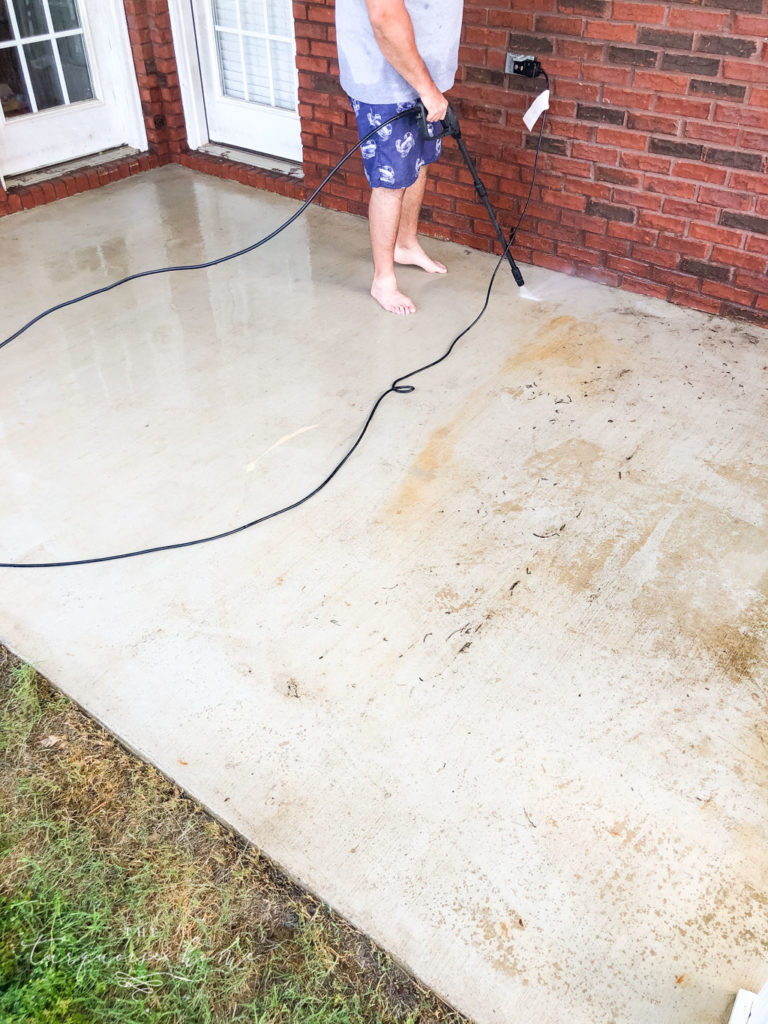 Step 2. Tape off anything you don't want painted with painter's tape. I don't do this step because I'm pretty good at using free hand with my Purdy brush. But if you're not sure if you can keep paint off your brick or other parts of your home, use the tape!
Step 3. Apply 1 coat of Valspar's Concrete Binding Primer. Allow it to dry 1-4 hours before applying your paint. This stuff went on like a glue, which was a transparent white color. But then dried clear. It was dried to the touch after about 2 hours. You will want to follow the instructions on the can, which say to apply the paint within 4 hours of applying the binding primer.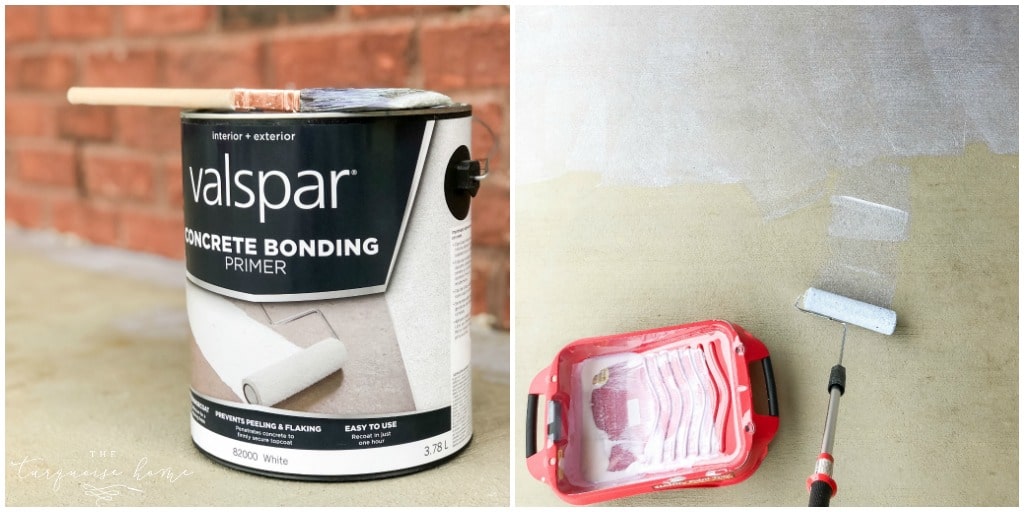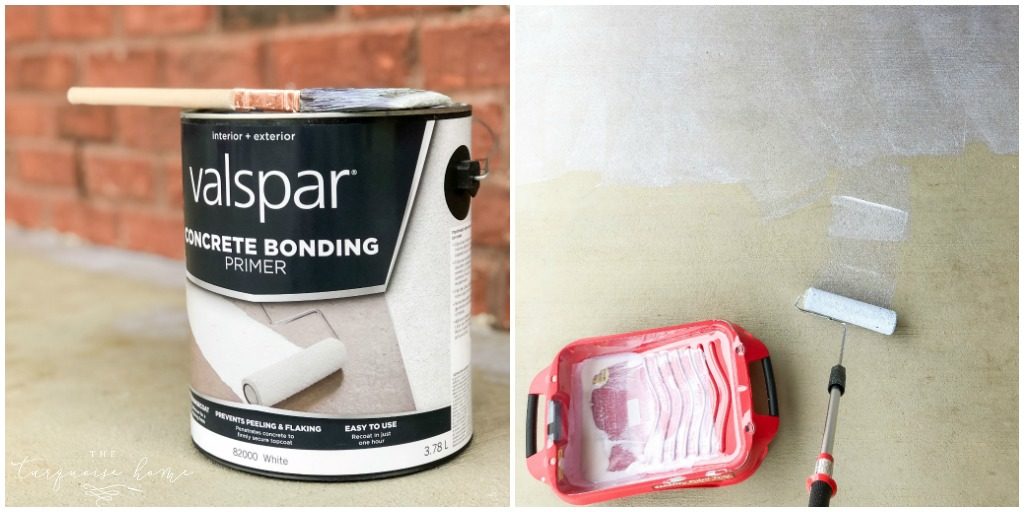 Step 4. Apply 2 coats of Valspar's Porch, Floor and Patio latex paint. You'll want to make the decision whether or not to do 2 coats. Mine was mostly fine after the first coat, but I like a 2nd coat just for good measure. Let the first coat dry overnight before painting the 2nd coat.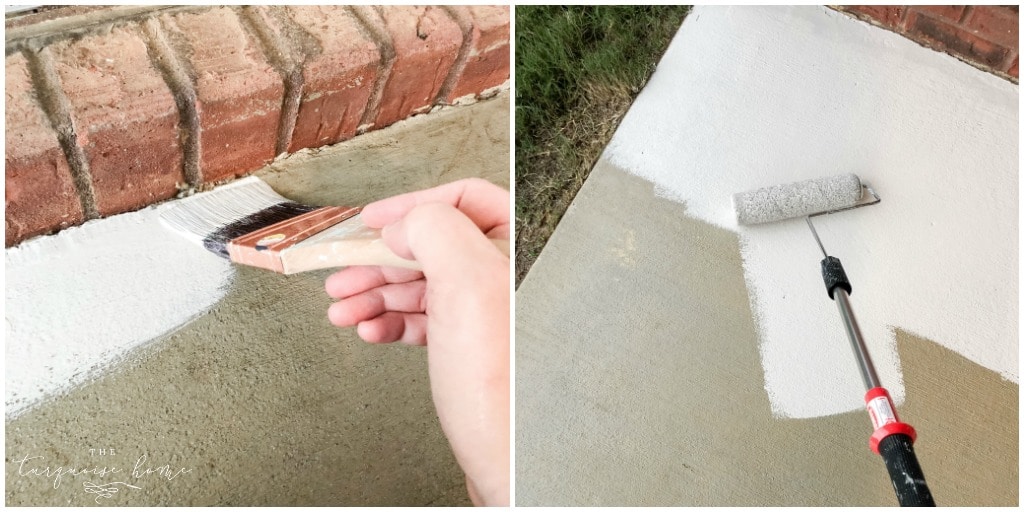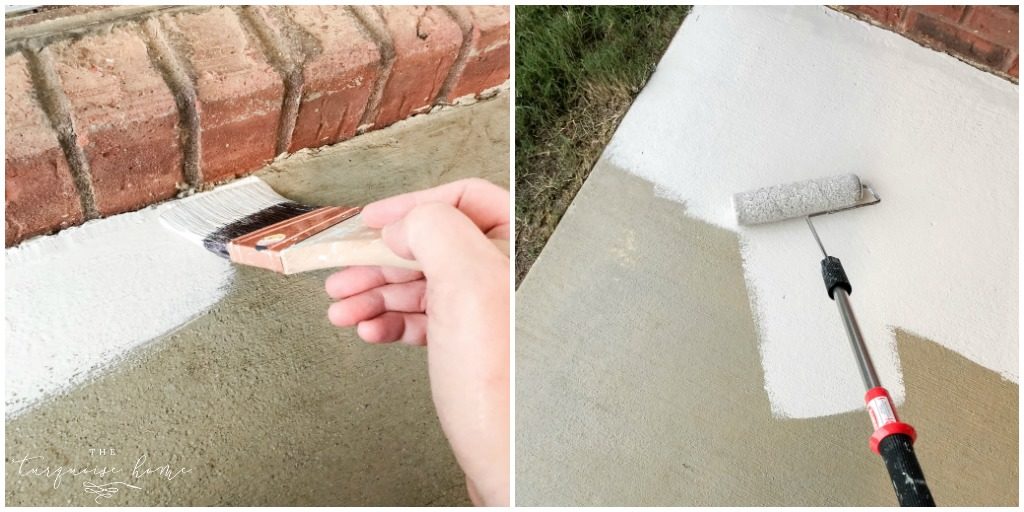 Step 5. Wait 72 hours before you move your furniture back onto the porch.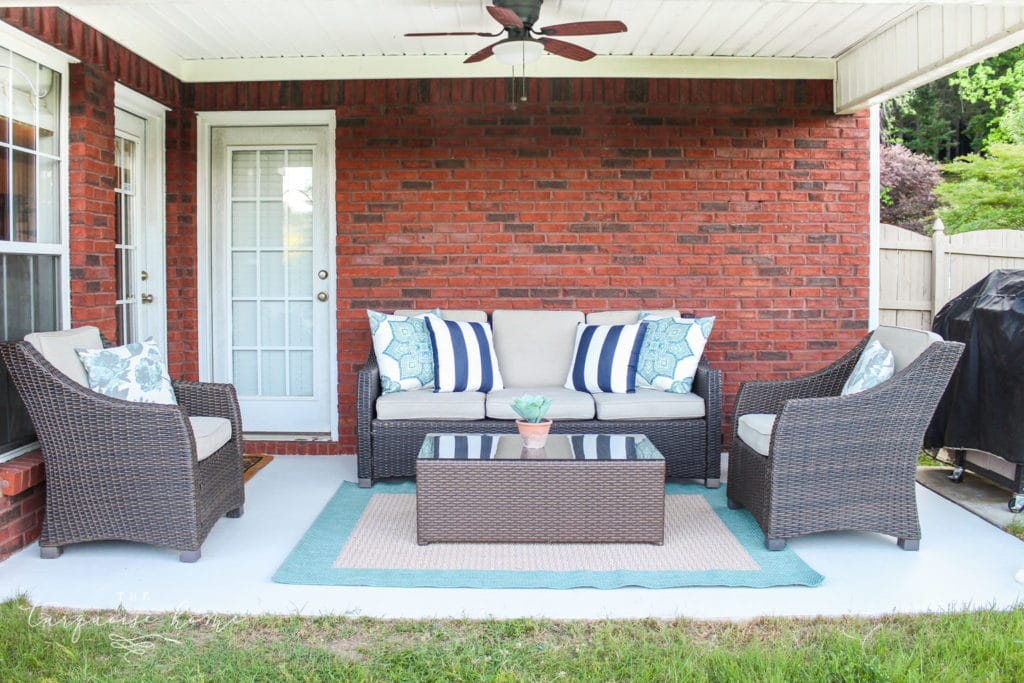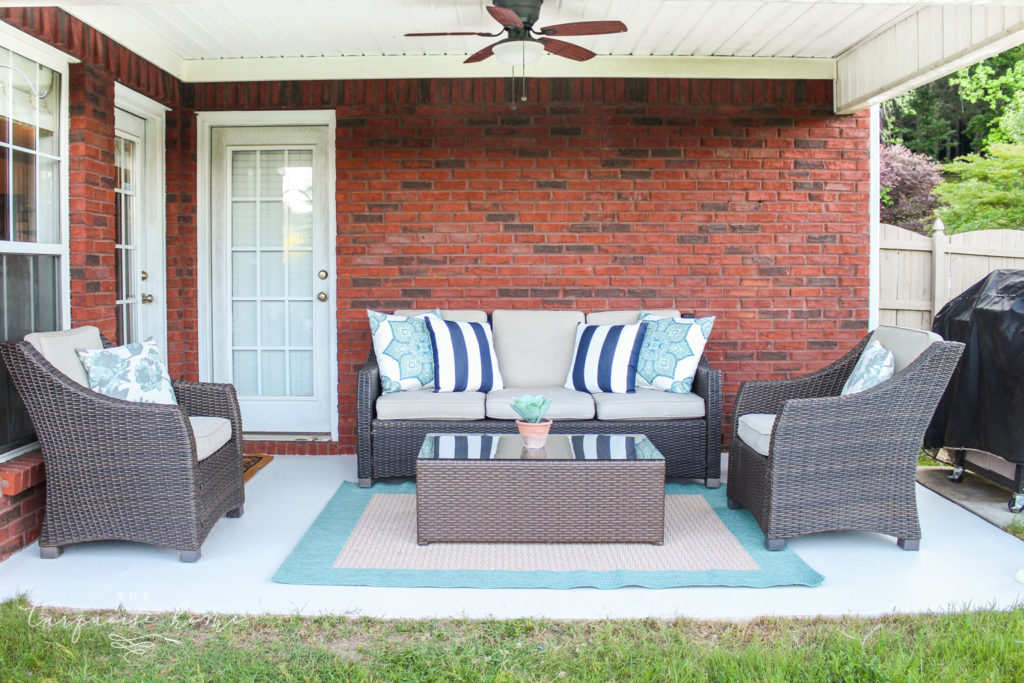 That's it! Yay!!!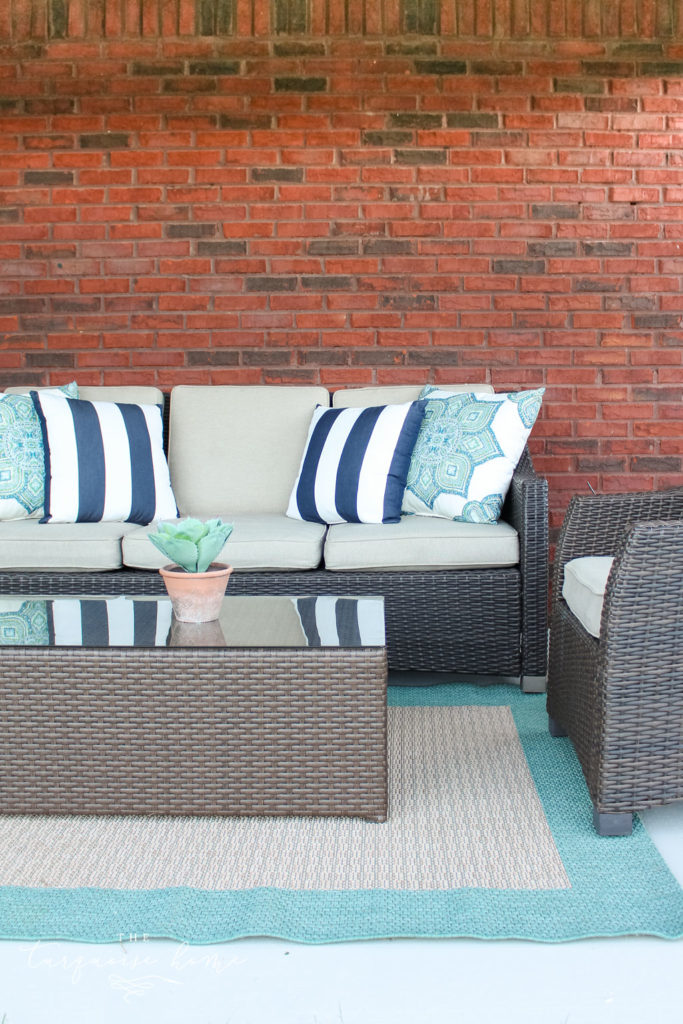 It was such a simple and easy process. I'm not sure why it took me so long to get it done! If you're on the fence to change your patio with a little bit of paint … just go for it!
Shop My Patio Furniture:
We bought this patio conversation set years ago and it has held up beautifully!! They don't still sell the exact model, but I've found some similar from the same brand! And the faux potted cactus is 50% off right now!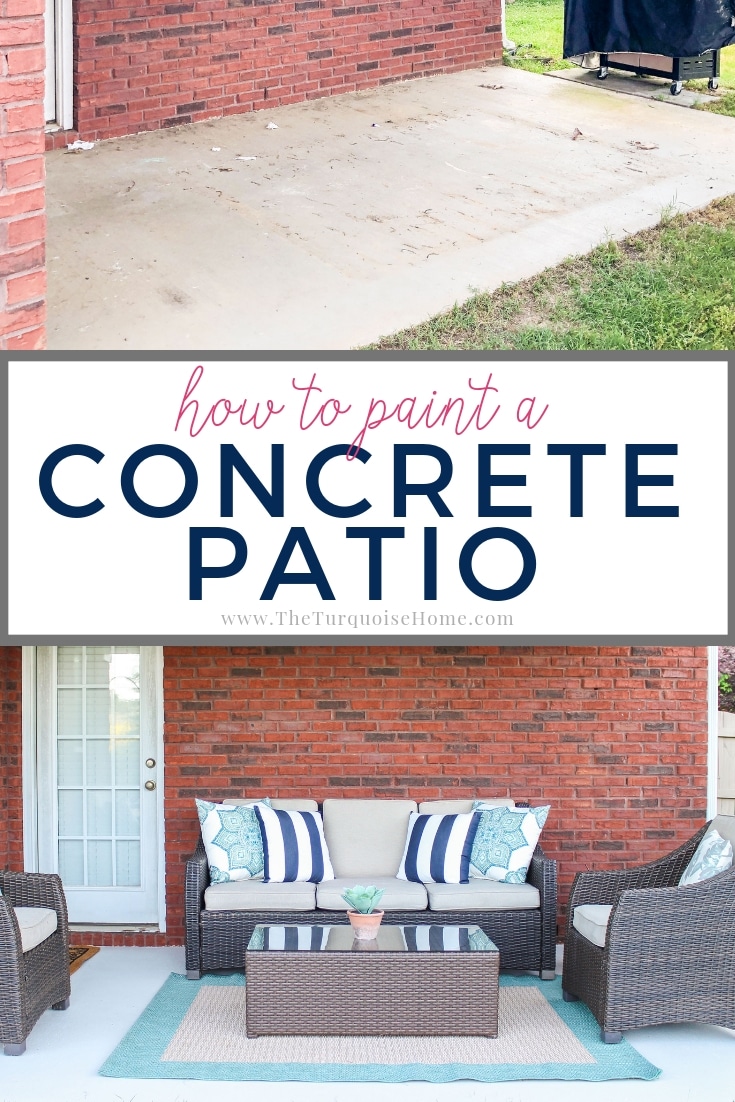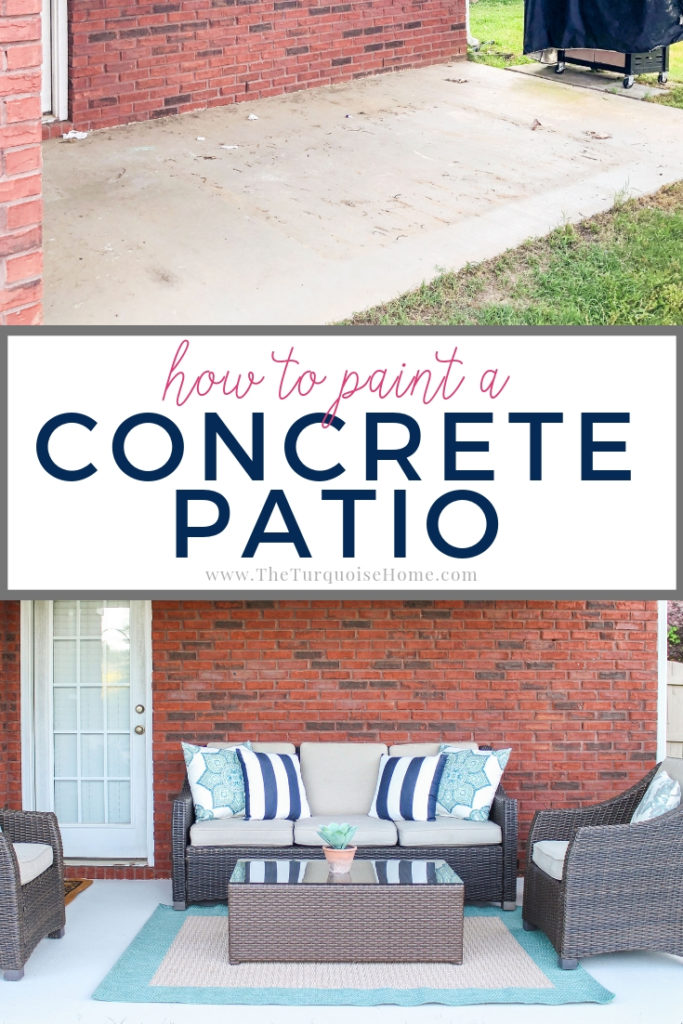 MORE POSTS YOU WILL LOVE:
Get Instant Access to my Guide to Customize Your Home on a Budget
Grab your FREE guide for 10 Ways to Customize Your Home on a Budget: simple projects to transform your home from builder beige to a home with character and charm!