DIY Rag Garland for Spring
Make a simple DIY Rag Garland with leftover scraps from your fabric pile. It makes the cutest decor for any season!
I already showed you how can use scrap fabric to make some adorable heart appliqué pillows. And today we're going to use up some more of those fabric scraps by making a Spring Rag Garland!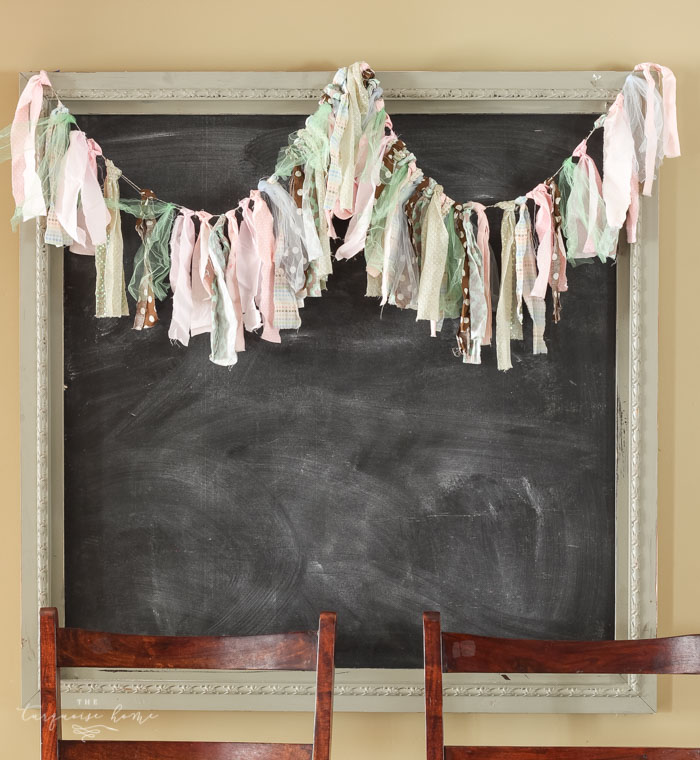 This DIY is so easy, you can do it in less than an hour, so you'll have time left during nap time to fix a nice cup of tea and kick your feet up while you enjoy the garland you just made!
What you'll Need to Make a DIY Rag Garland
Fabric scraps long about 20 inches long
Scissors
Twine or String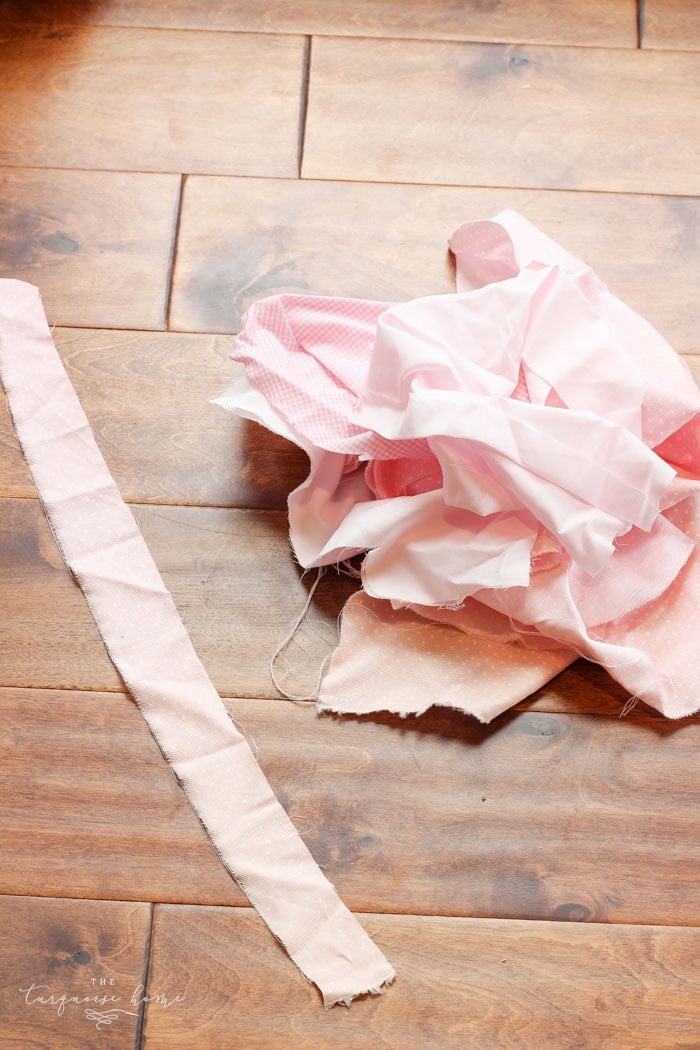 How to Make a DIY Rag Garland
1. Gather Your Fabric.
It can be scraps. It can be a tutu, a new purchase from the craft store. Whatever floats your boat! I find that a variety of textures really plays nicely together. You can also add in fun things like ribbon or make a bunch of punch outs (like these) and sew them together and hang them from the garland. Go crazy!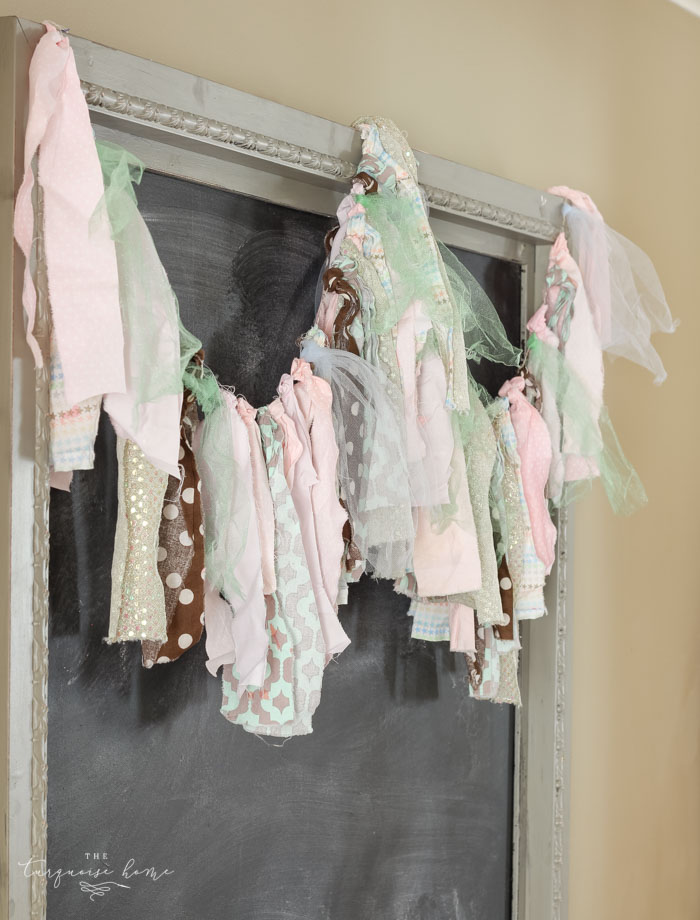 2. Cut your string or twine to the length you will need.
Take into account if you want it to drape down or be tied up in several places.
3. Tie your fabric, ribbon or whatever else to your string or twine.
You'll want to alternate the colors and textures in a non-structured pattern.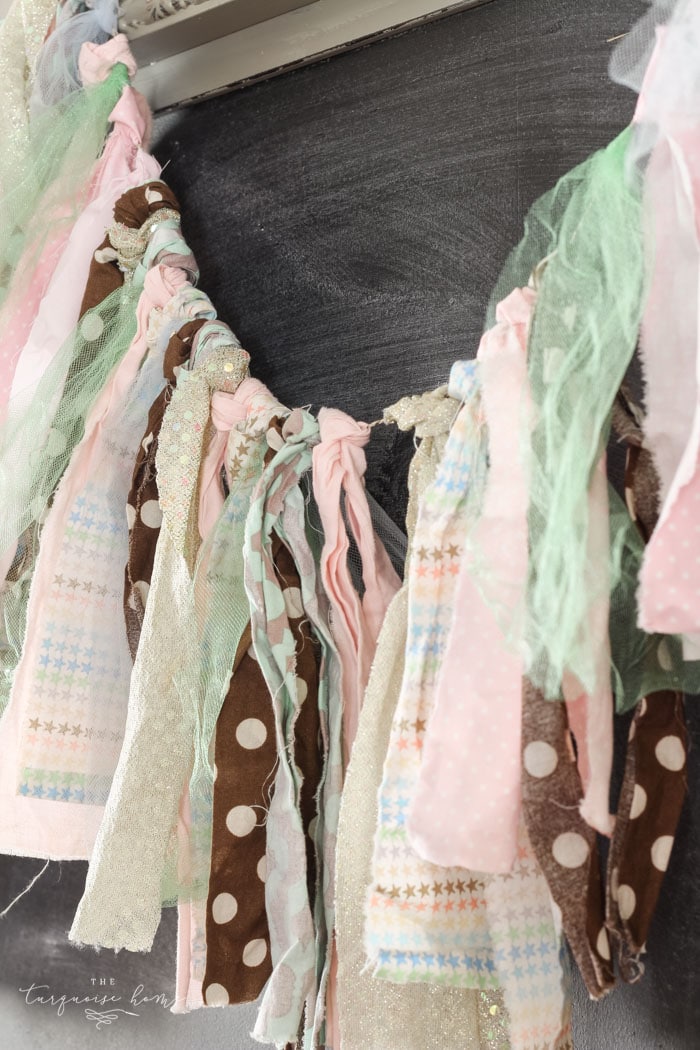 4. Step back and see if the DIY rag garland needs to be trimmed.
You will want the lengths of all the pieces to be varied some, but not too much.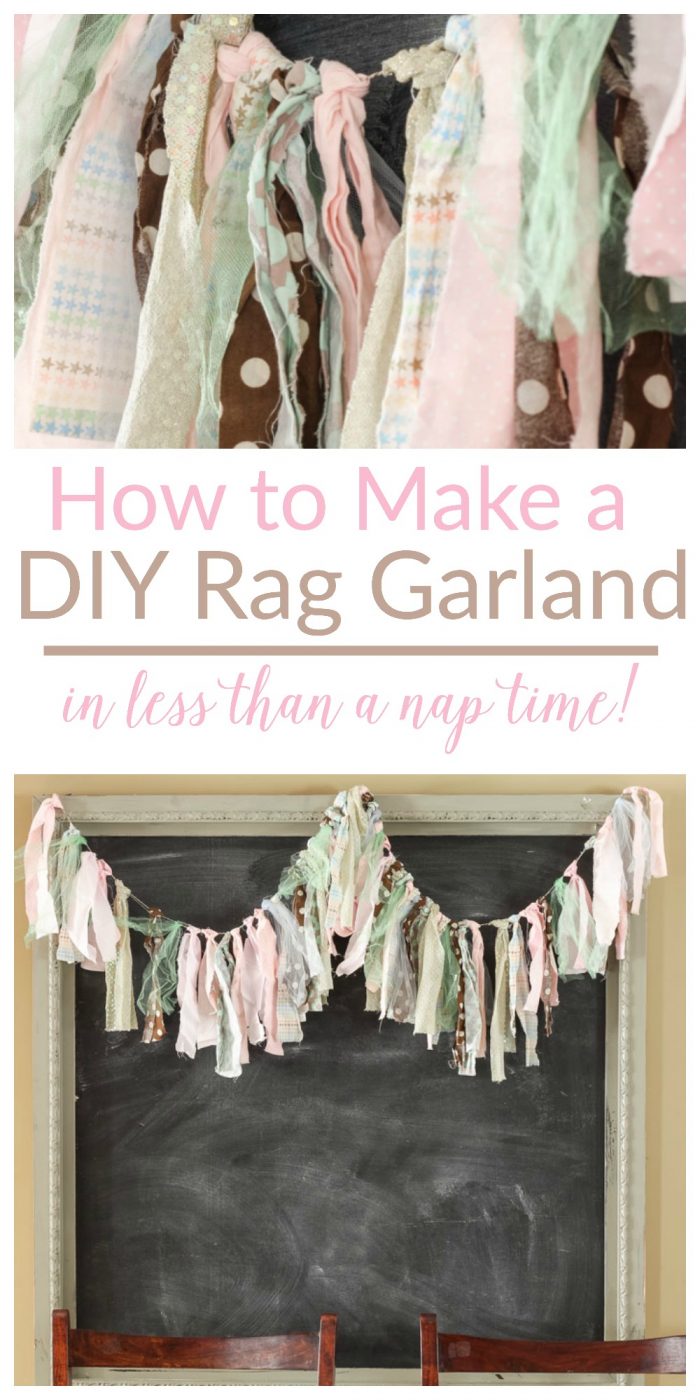 That's it! I love a simple project, don't you? Now you have a cute, festive DIY rag garland that will last all spring long, and also have time to take that bath you've been dreaming about. Or read a book or catch up on your latest Netflix binge. Or my personal favorite nap time activity: take a nap!
More Posts You Will Love: