Fall Farmhouse Kitchen Shelves & Decorating Simply Through Seasons
One of my favorite areas in my home to decorate is this wall in my kitchen. I built these farmhouse kitchen shelves for less than $40!
Say what?!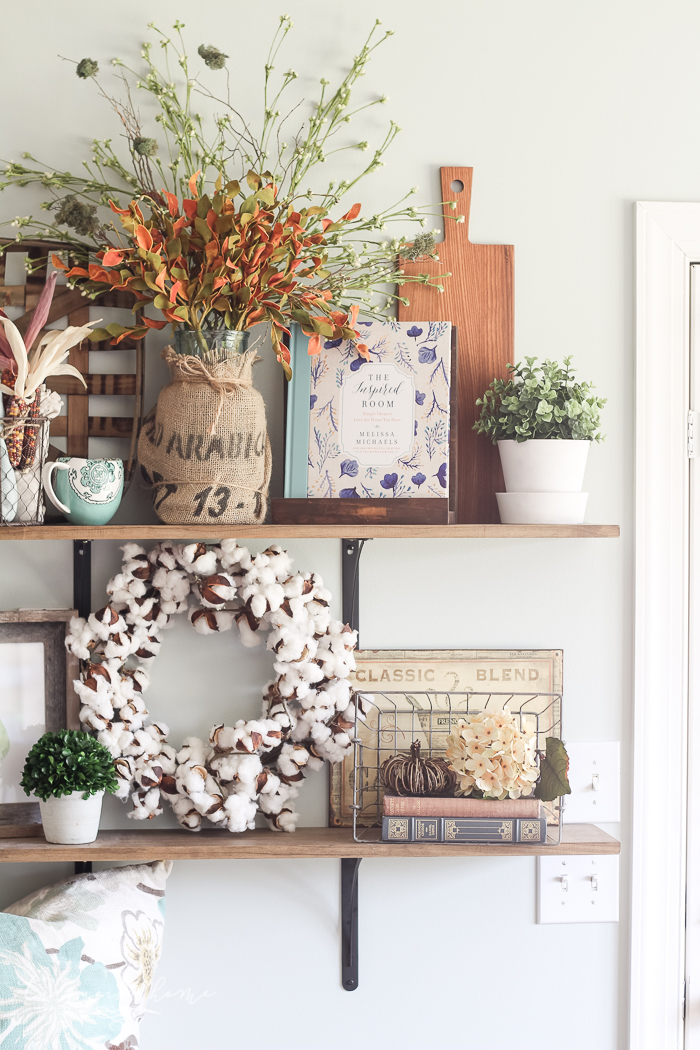 Yep! They were less than $40 and super easy to install. If you have a blank wall that needs a shot of personality and fun, I would highly recommend doing this project.

But back to the topic at hand: decorating them for fall. And more generally: how to decorate simply for every season without having to pay for a storage unit for all of your decor! Ain't nobody got the time or money for that, my friend!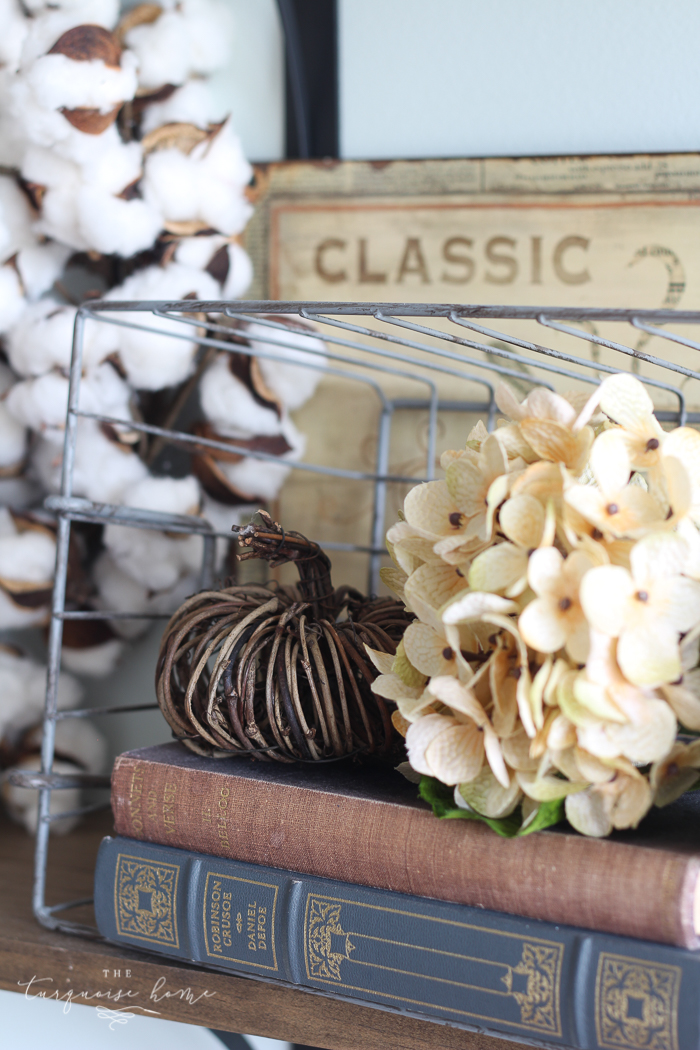 I just made the farmhouse kitchen shelves this spring, so they have now been decorated generally, decorated for summer and now for fall! (Guess what's next??? 😉) Anyhoo, I am ecstatic that I get to give a shot of fun to my kitchen with the decor on these shelves, but I also don't want to completely redecorate them every few months.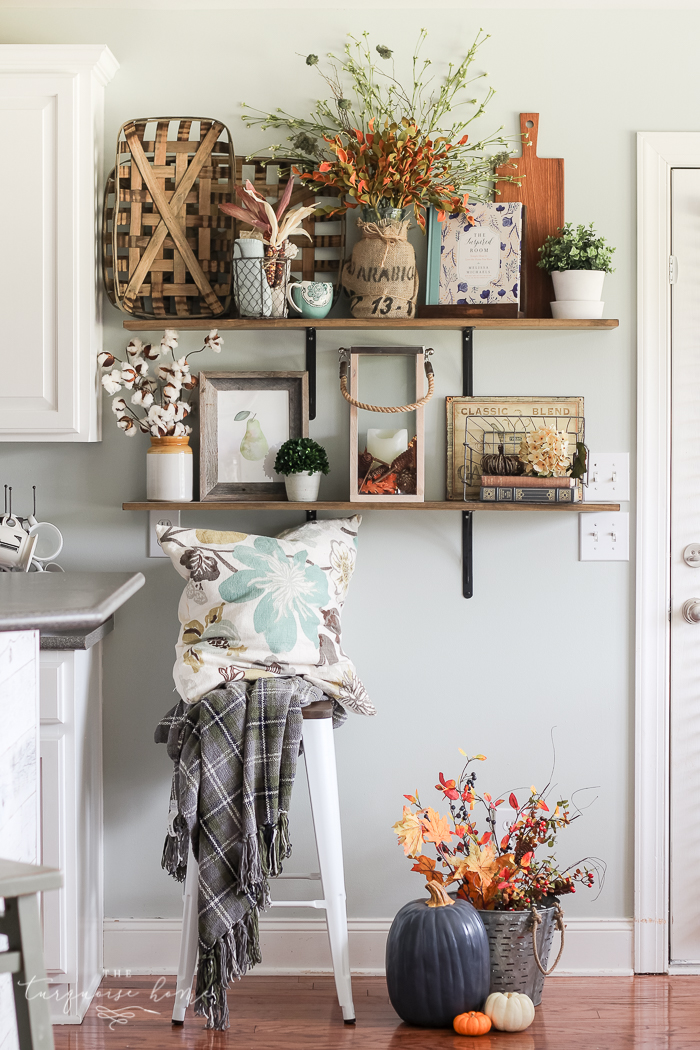 You're probably thinking, well you can't have your cake and eat it too, Laura! You either decorate them for each season, or you leave them alone, right?
Wrong!
Well, kind of.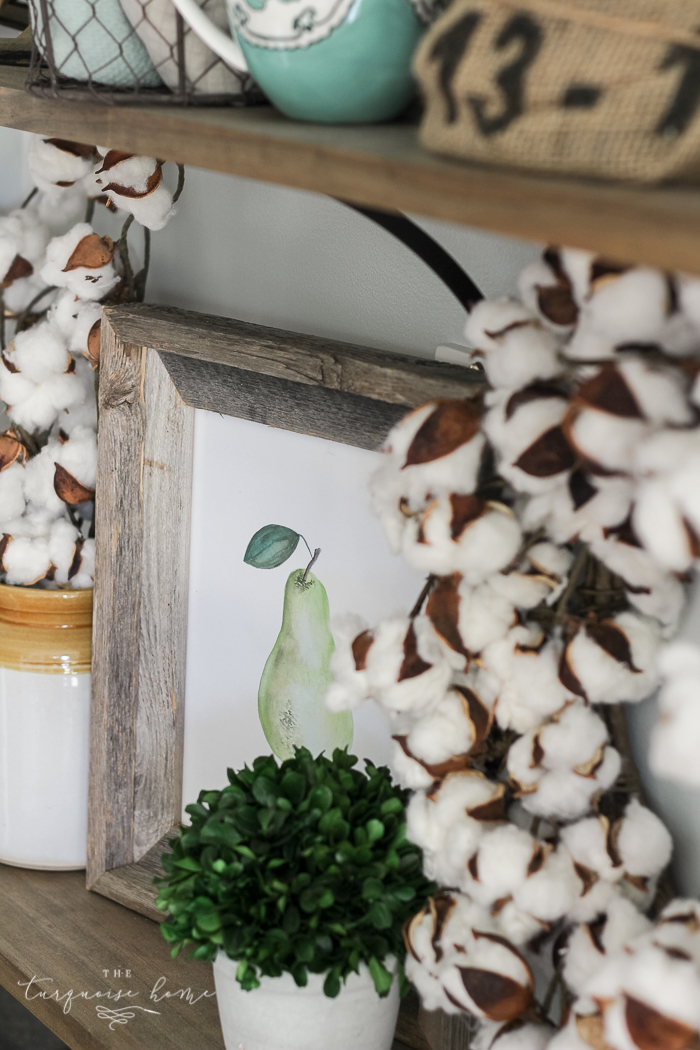 I have the shelves set up so that I keep the main elements the same all of the time. The tobacco baskets stay put. The vase on the top shelf stays the same, as well as The Inspired Room book, the faux sage plant, the cutting board, the picture frame, the crock, locker basket and more! It's all the same all of the time. I just pop in a few changes here and there.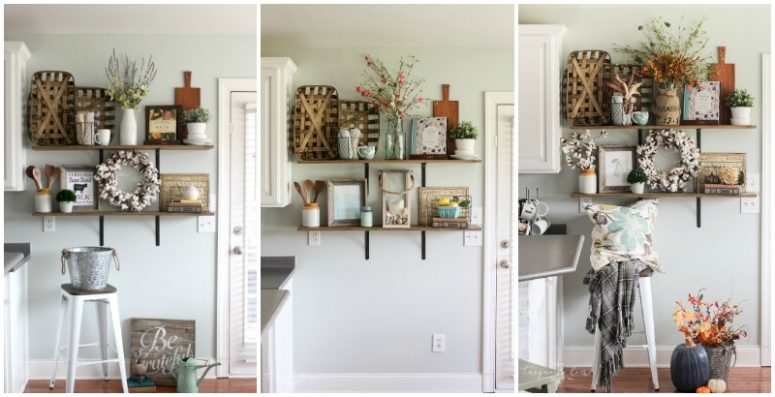 See how that works? I really only mix up a handful of things.
I'll change out the faux foliage in the vase and the art in the frame. I change out the little decor in the locker basket or add a little something to the basket with towels in it.
Do you see what I mean? A few simple tweaks without a complete overhaul!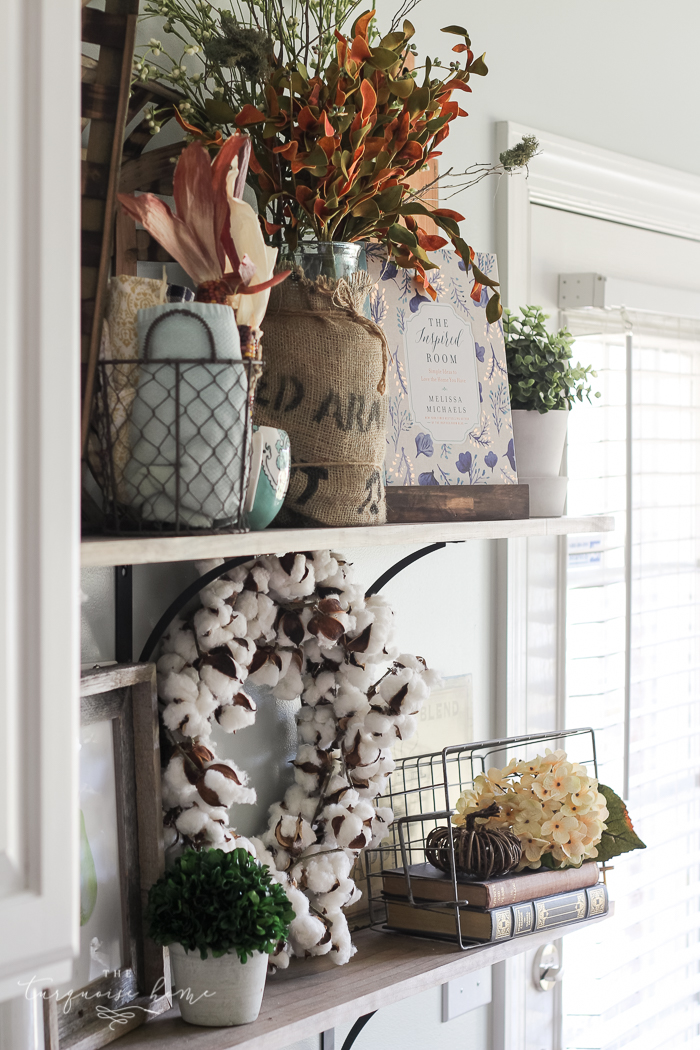 How do you change out your decor for every season? What are YOUR favorite simple edits and tweaks?