14 Sweet Valentine's Day Treats
Valentine's Day is coming soon! So, I thought I'd round up some yummy Valentine's Day treats for you to make and share!
Valentine's Day is right around the corner and I'm so not ready for another holiday! Eek! My daughter is old enough that she's very aware of all looming holidays. Her little preschool is going to have a Valentine's Day party, of course, so I have do Valentine's for 17 other little boys and girls and make a special treat for the party.
So, if you're like me and need to provide a special fun treat, or you're just an overachiever and want to give yourself some extra work, I thought I'd round up some V-day treats.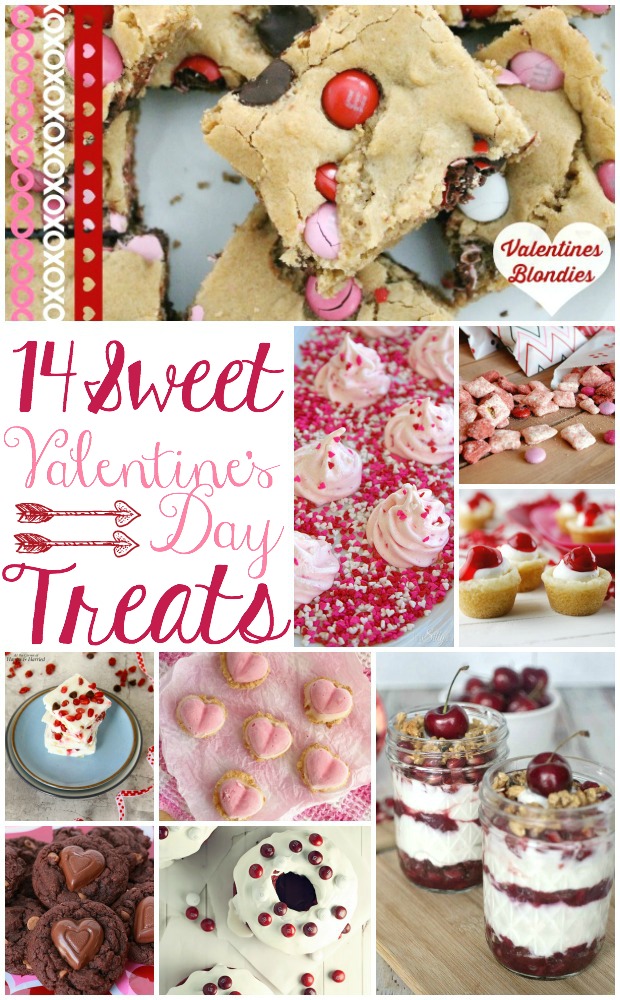 We do usually enjoy a special dessert on Valentine's Day. In year's past we've made a fun homemade cookie cake. We love these better than the store-bought versions. I snatched up a heart-shaped cookie pan on clearance after V-day last year, so we'll give it a whirl this year.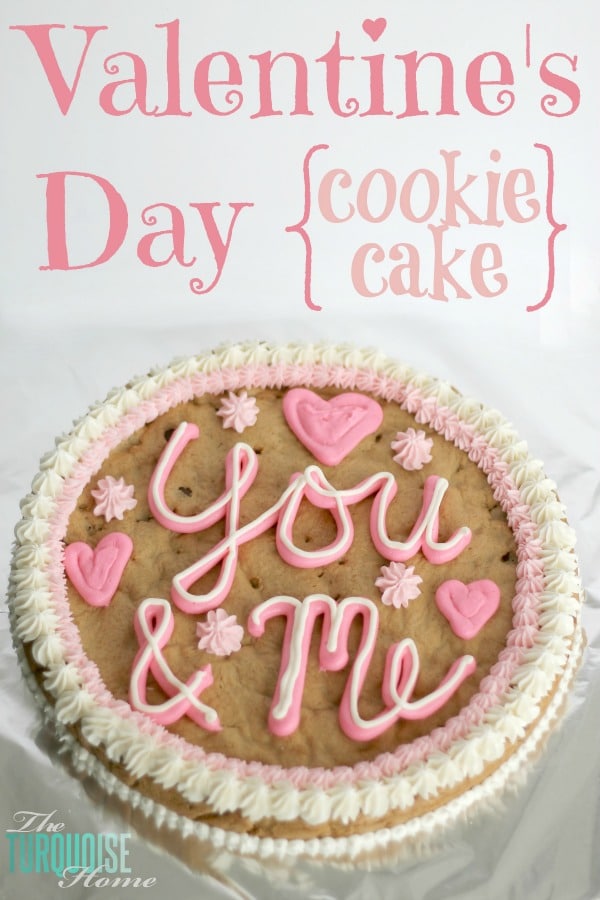 My husband and I might give each other a card and he'll probably get me some chocolate. He is pretty awesome about getting me flowers on regular random days throughout the year, so I don't really expect or want flowers on February 14th. And I'm such a tight wad, that I would fuss about him spending the money on them since the prices are hiked up around that day.
So, here we go. Get your yummy on.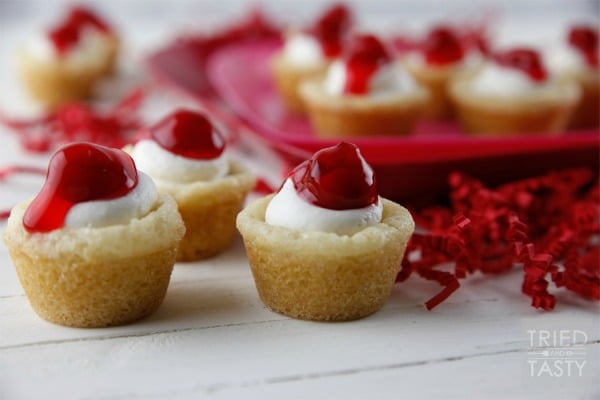 Mini Cherry Cheesecake Sugar Cookie Cups from Tried and Tasty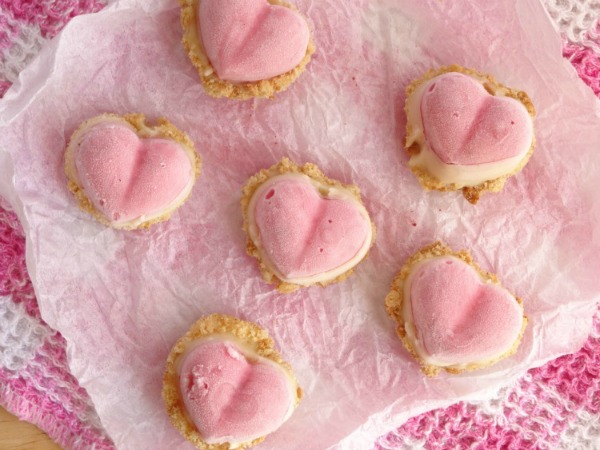 Frozen Strawberry Cheesecake Hearts from Pink Recipe Box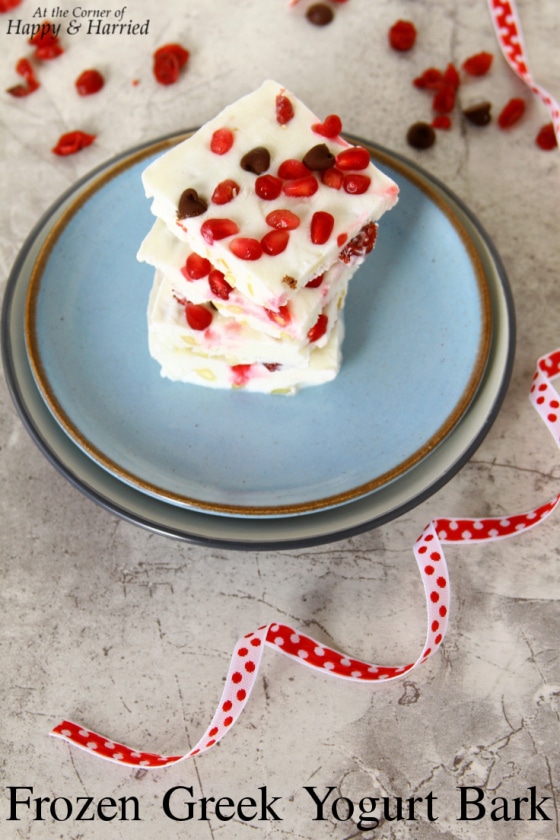 Frozen Greek Yogurt Bark from At the Corner of Happy and Harried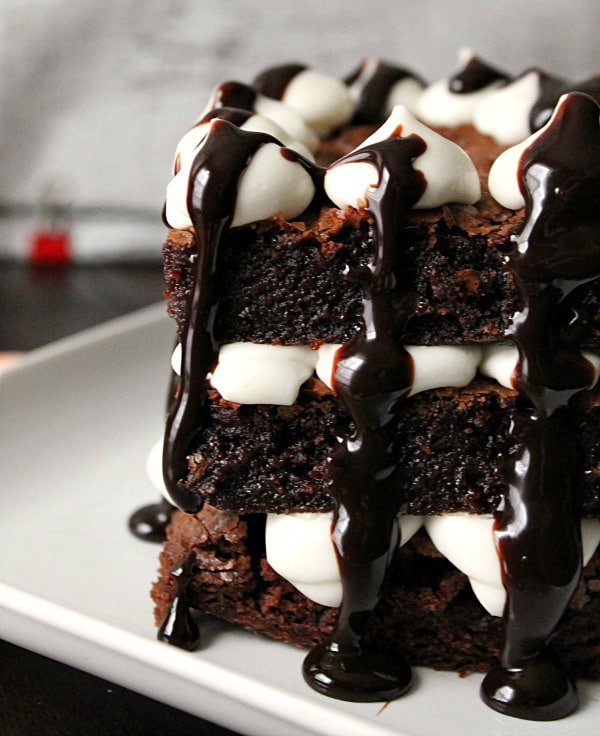 Fudge Brownie with Cream Cheese Frosting from Life with the Crust Cut Off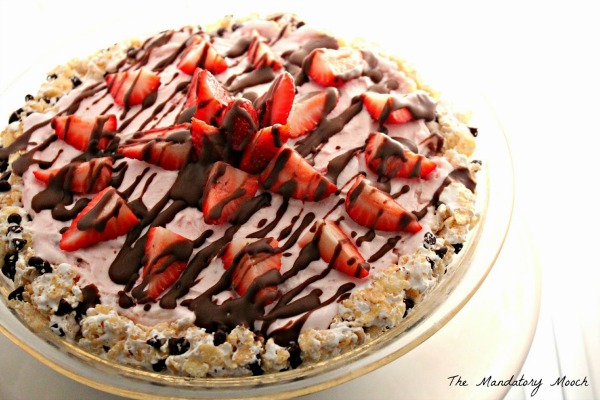 Chocolate Covered Strawberries Ice Cream Pie from Mandatory Mooch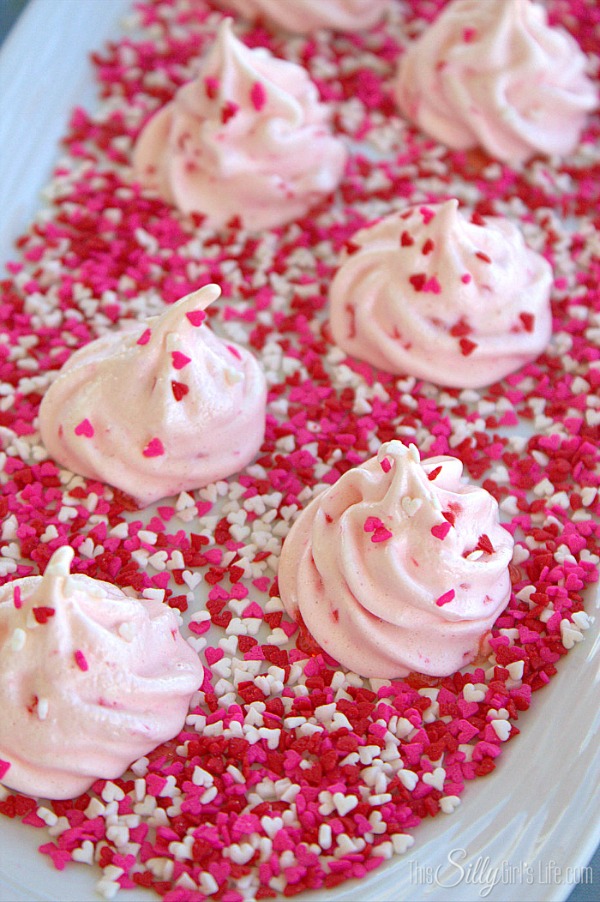 Cherry Vanilla Meringue Cookies from This Silly Girl's Life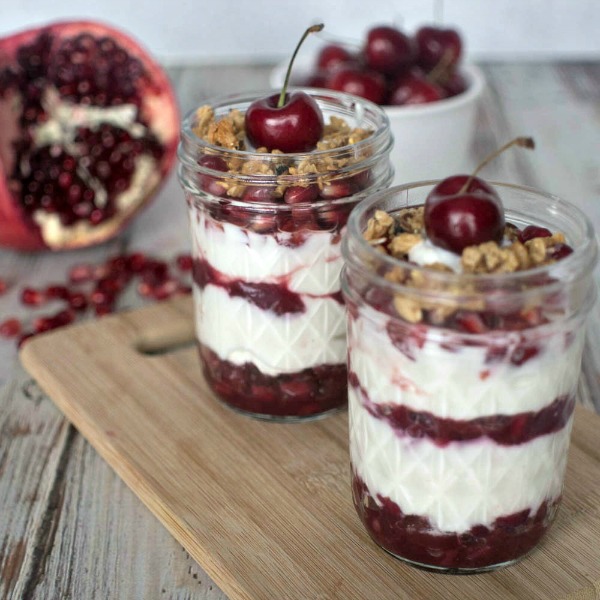 Pomegranate Cherry Parfait from Upstate Ramblings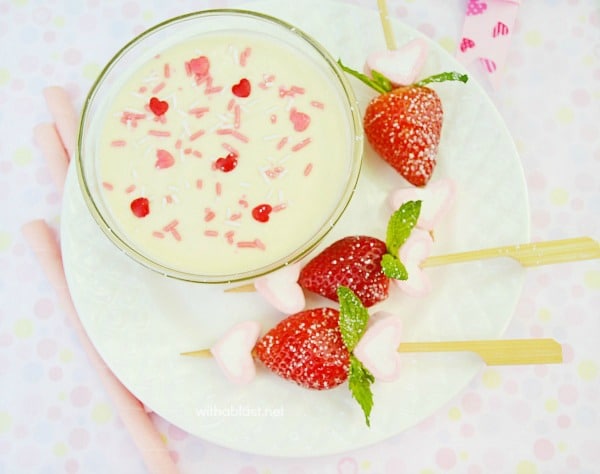 White Chocolate Dip from With a Blast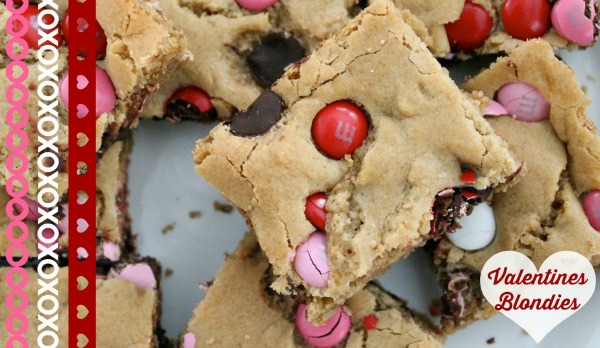 Valentine's Blondies from Wonderfully Made by Leslie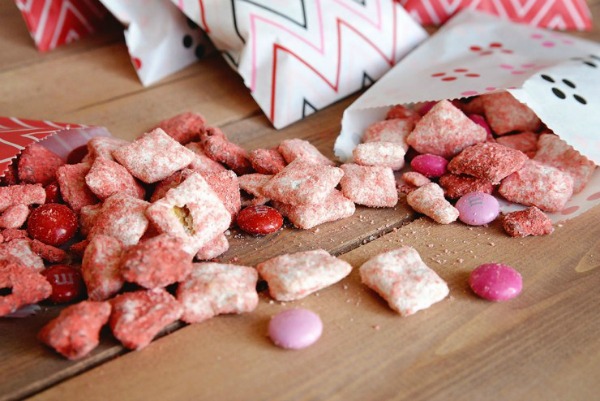 Valentine's Puppy Chow from Whimsy & Hope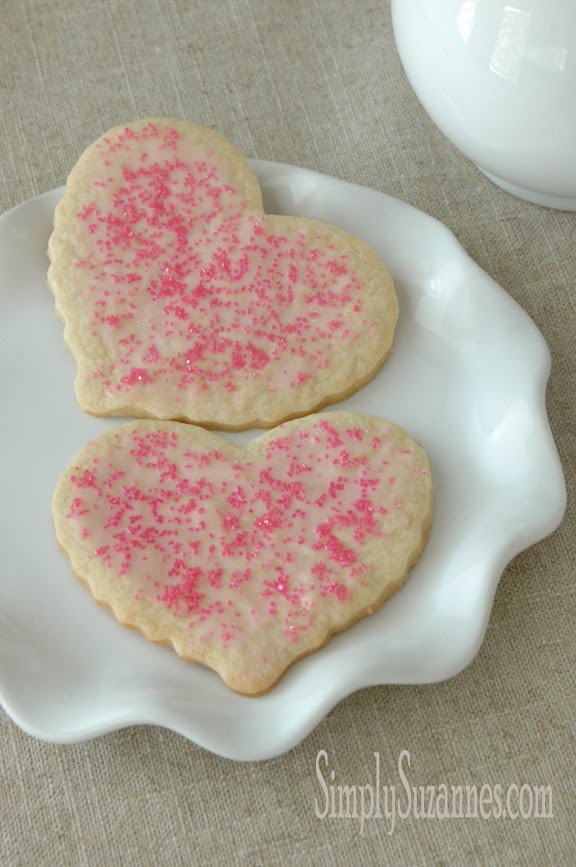 Heart Sugar Cookies from Simply Suzanne's At Home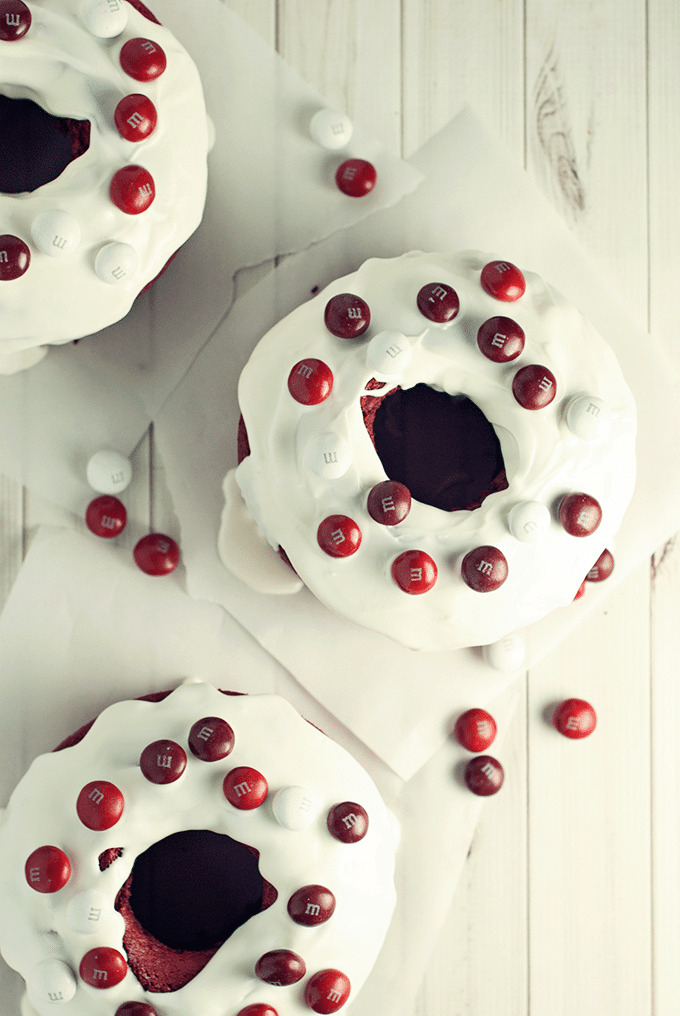 Red Velvet Bundt Cake from A Simple Pantry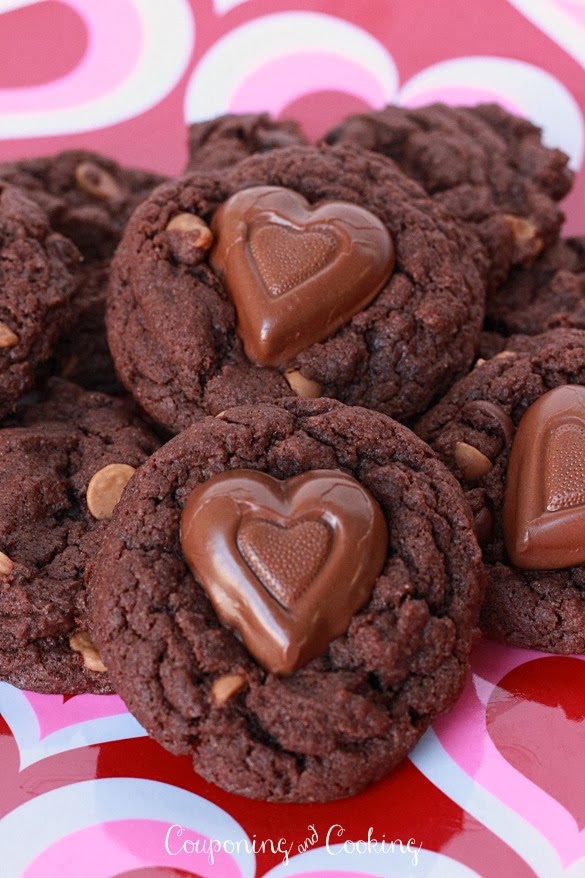 Peanut Butter Lovers Cake Mix Cookies from Couponing and Cooking
Happy Baking and Eating!!
MORE POSTS YOU WILL LOVE: