I have been wanting to share this amazing homemade body butter recipe with y'all for a while now. You see, I have never been a lotion girl. Just not a big fan of feeling sticky or greasy, I guess. Sure, there are times when you need to put lotion on, like after shaving your legs. But otherwise I've never really loved lotions or body butters.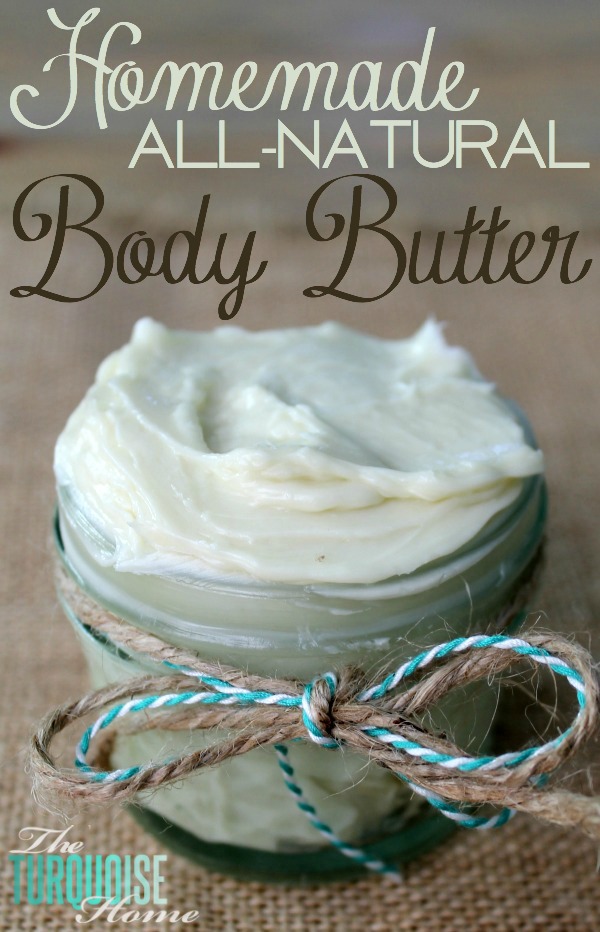 Except for in the winter. I have very dry skin in the winter and for the past every-winter-that-I-can-remember, I've had dry, cracked hands that sometimes bleed. Not fun! I have used all kinds of lotions to keep my hands from drying and cracking, and some work better than others, but nothing like this homemade body butter recipe.

And I especially love this body butter because I can use it on my girls and not worry about putting yucky chemicals all over their tender, young skin. I really love using the lavender body butter on them after bath time, right before bed because it calms them down and helps them sleep soundly! Yay!!
It's so simple to make this. It makes a lot and a little goes a long way, so it'll last a while. The first batch I made was in April and I'm just now getting close to running out. What I have now will probably last me until this coming fall. Seriously. Oh, and my husband uses it on his hands every night too since his hands get dried out in the winter and he even loves it!
Homemade All-Natural Body Butter Recipe
Ingredients:
Instructions:
1. Combine the shea butter and coconut oil in a double boiler (or makeshift double boiler like me) and heat until melted.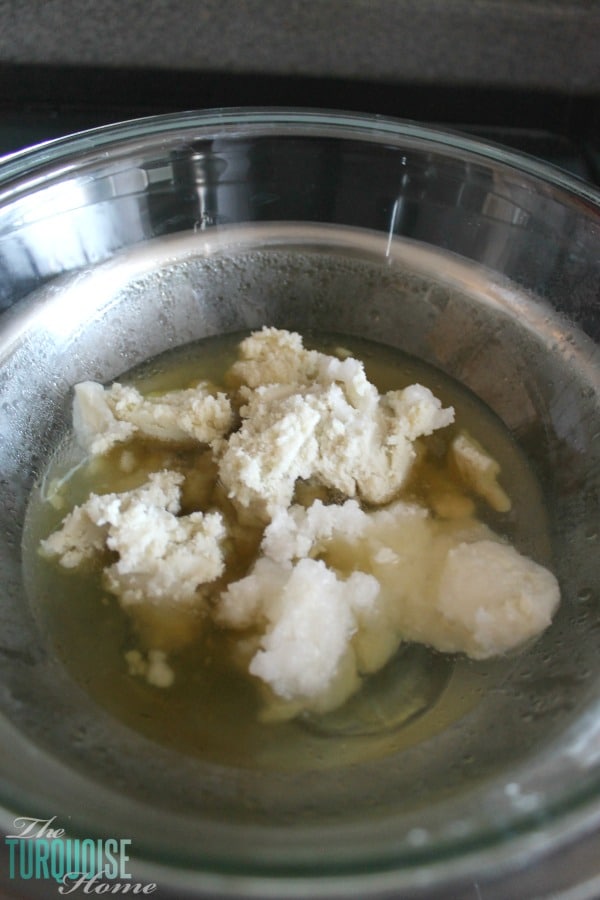 2. Allow to cool for 30-40 minutes. It should still be slightly warm and melted.
3. Add the almond or jojoba oil and essential oils. I start with 30 drops and add more to your preference. I split it into two bowls and did lavender in one batch and stress away in the other. Unfortunately, though, once I finished making the stress away batch I couldn't smell the oil anymore. But I'm sure it will still have a calming effect when I use it, but just not have the smell I love. Sad face.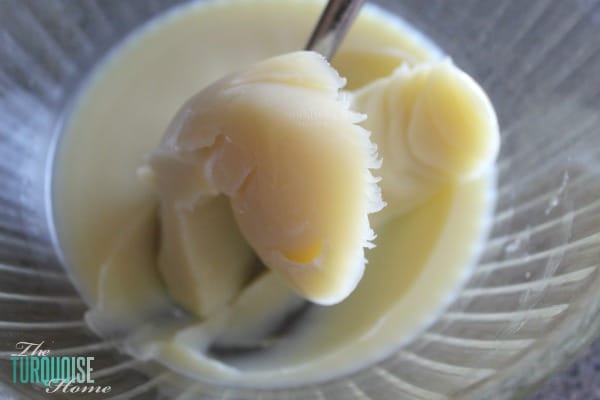 4. Place the bowl in the freezer for 20-30 minutes until fairly solid. I left mine in there a little longer and it got completely solid. I should have taken it out a little bit before I did.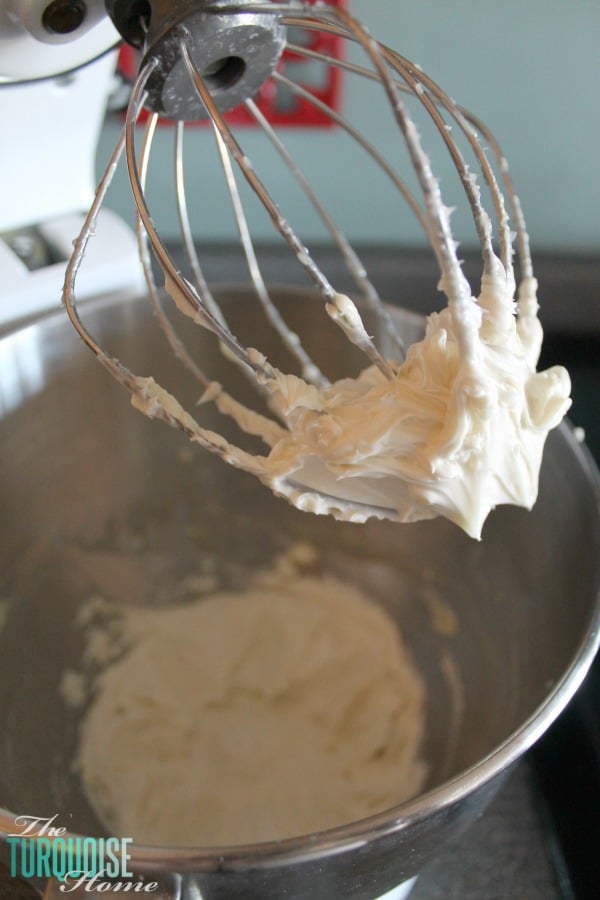 5. Whip the solid mixture with your kitchen mixer for 5-8 minutes until it reaches the consistency of butter. Scrape the sides periodically with a spatula and continue whipping until it's all mixed together.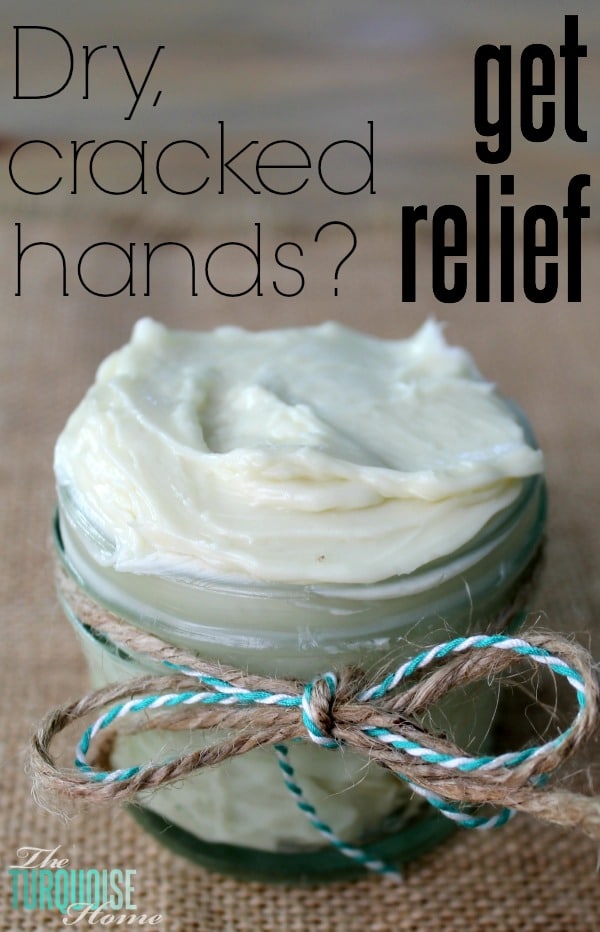 6. Place it in a container and enjoy! I use glass jelly jars from Hobby Lobby, but you can use any plastic or glass container you have. I prefer glass, but it's not necessary.
Store in a cool, dry place and enjoy! I store mine in the bathroom and even with us taking showers and using a small space heater in there sometimes, the body butter stays solid. But it melts pretty quickly when I start applying it. It feels so scrumptious on my skin and I love that I'm just replenishing my skin with wonderful oils and not harsh chemicals.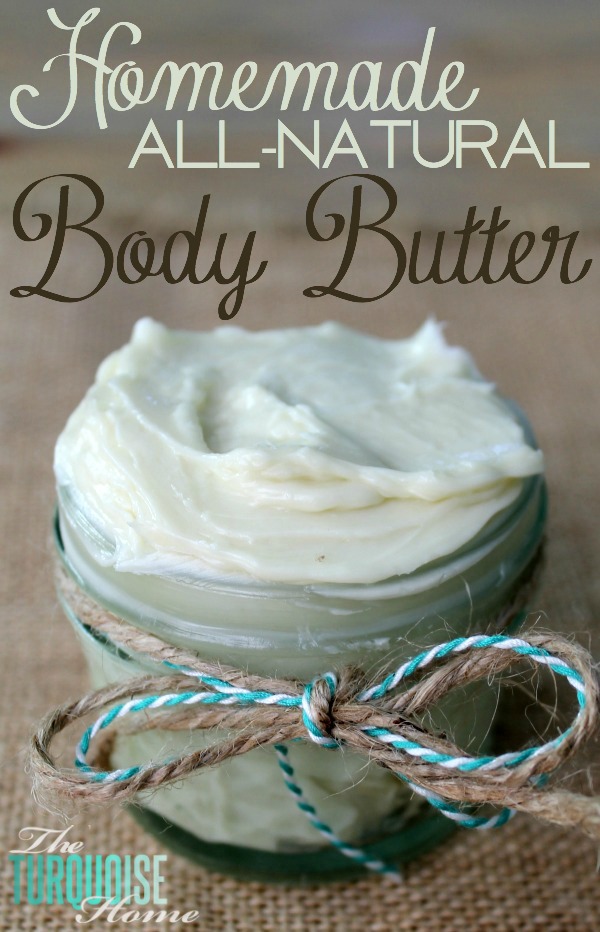 Slowly but surely I'm turning my home into a chemical-free one! Baby steps, I tell ya! I'll be sharing a homemade foaming hand soap recipe soon!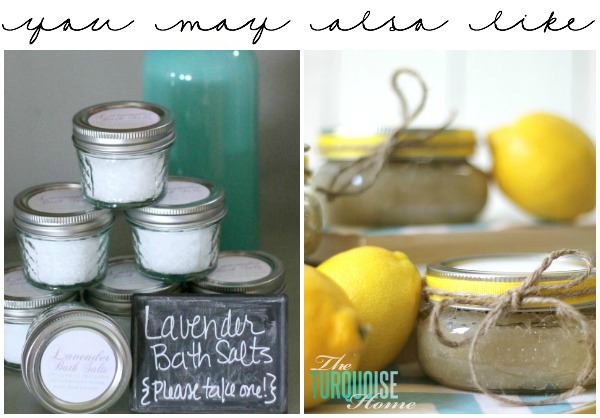 Lavender Bath Salts // Lemon Sugar Scrub
If you want to know more about Essential Oils, then please ask me! I would love to answer any questions that you may have. Or if you want to order a bottle of Lavender oil, I sell them! You can sign up here as a wholesale member and receive a 24% discount. Yay!
If you're looking to try a variety of oils and get the most bang for your buck, then I'd highly recommend the premium starter kit. You get 11 amazing oils to try and a diffuser. I love my diffuser and use it every day!
Again, I'd love to answer any questions or help in any way! Let me know if you need a bottle of Lavender or Stress Away and I can hook you up!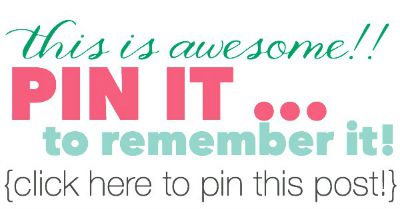 Disclaimer: This has been my personal experience using essential oils. I'm not a doctor or medical professional, just a girl sharing my story. You are your best advocate for your own health and I encourage you to do the research for yourself. When referring to Essential Oils, I'm referring only to Young Living Essential Oils, which are safe for ingestion. Most other oils are not. This statement has not been evaluated by the Food and Drug Administration. This product is not intended to treat, diagnose or cure disease. 
Disclosure: This post includes affiliate links, which does not mean you pay a penny more when purchasing through my link. It means that in helping you easily find some of my favorite products, I receive a small commission if you purchase. Thank you so much for supporting The Turquoise Home! {P.S. I only share products I truly love!}