Are you excited about the upcoming Valentine's Day holiday? We usually celebrate with a special dinner at home with the kiddos and have a cookie cake for dessert. So, we don't get all caught up in the hooplah, but Miss A loves it, so we make it a little fun.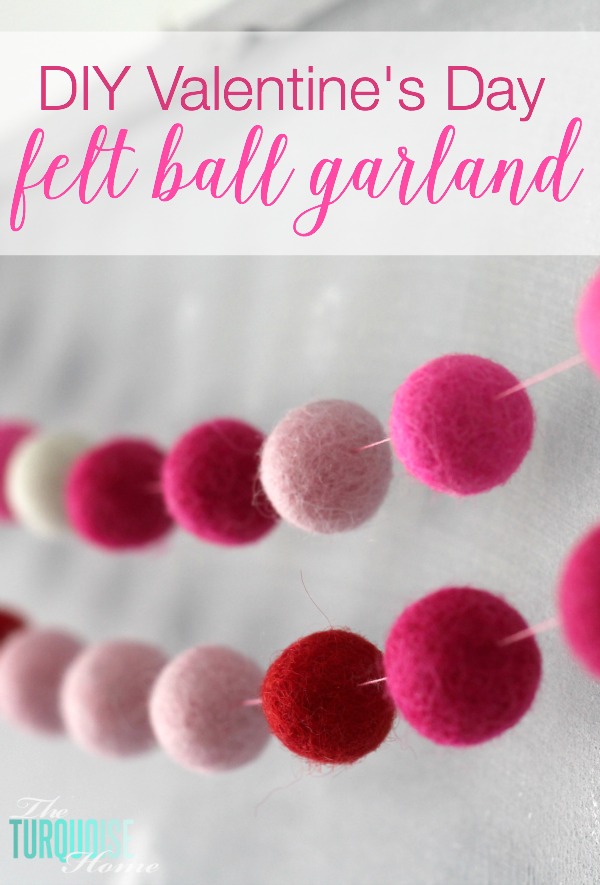 As always, I like to add a little festivity to my kitchen chalkboard. I don't like it to be too theme-y, but love to give a nod the current season or holiday.
I decided to make this super simple felt ball garland after I fell in love with the one I got from Minted. (Psssst… if you don't have even a few minutes to make your own garland, you can just purchase one here!)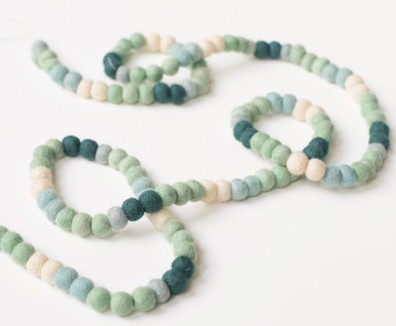 How cute is that?!?
It's so simple to make, it's kind of silly for me to even tell you. Here's what you'll need: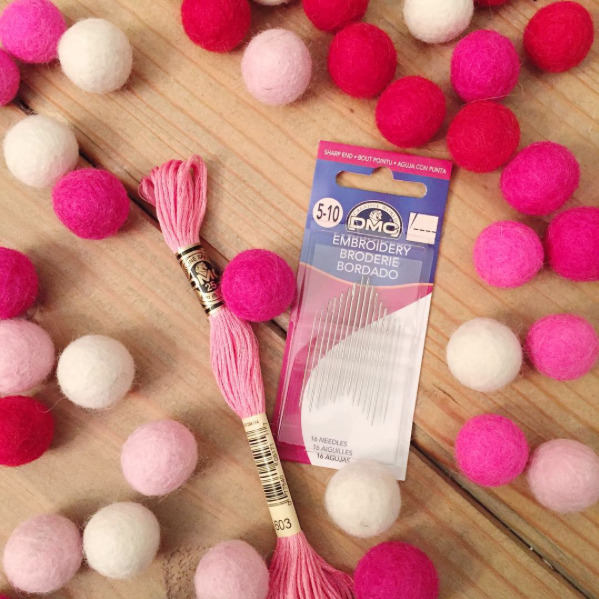 That's it! You just take your felt balls and thread them onto the string or thread. And then either put the balls next to each other or space them out like I did. I laid out the color pattern before I strung them on, but I forgot I was going to double it up on the chalkboard, so I probably would have done them differently if I'd remembered that.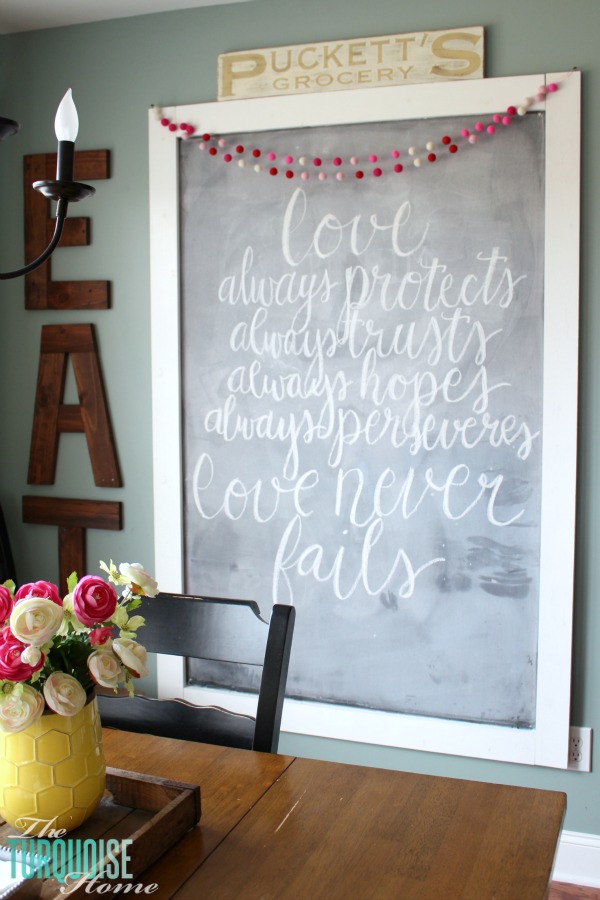 Here it is hanging on my chalkboard with a little Scripture I wrote on there.
You get a sneak peek at my new chandelier above my kitchen table, too. I moved the EAT sign over here by the chalkboard. But now I think there's a little too much typography going on in this one little corner.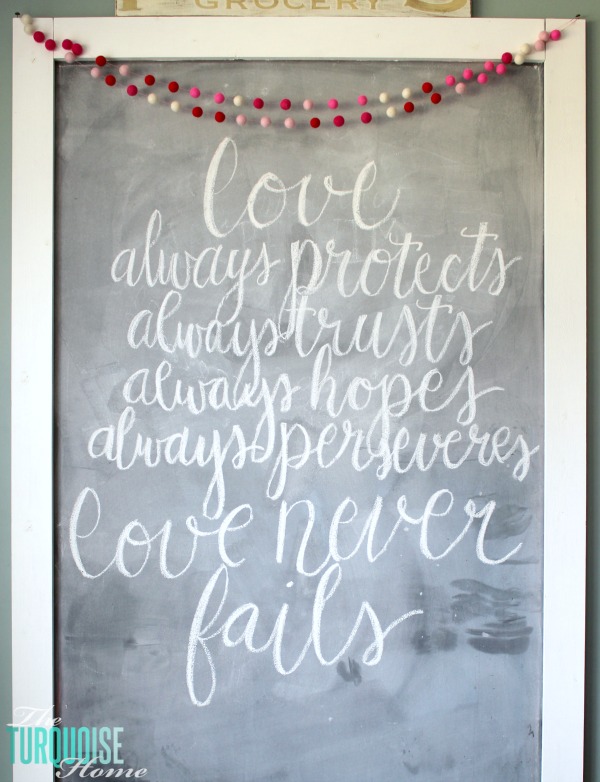 I'm going to put  galvanized clock on the other side of the chalkboard, I think. And I may move that Puckett's Grocery sign up there to a new location. We'll see.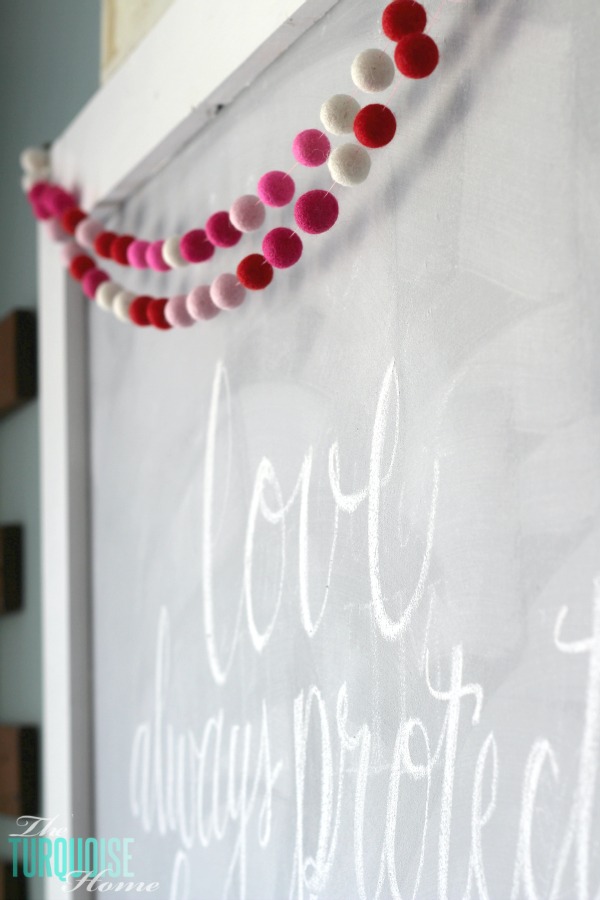 For now, we're just enjoying the simple decor and plotting our next DIY project there in the kitchen.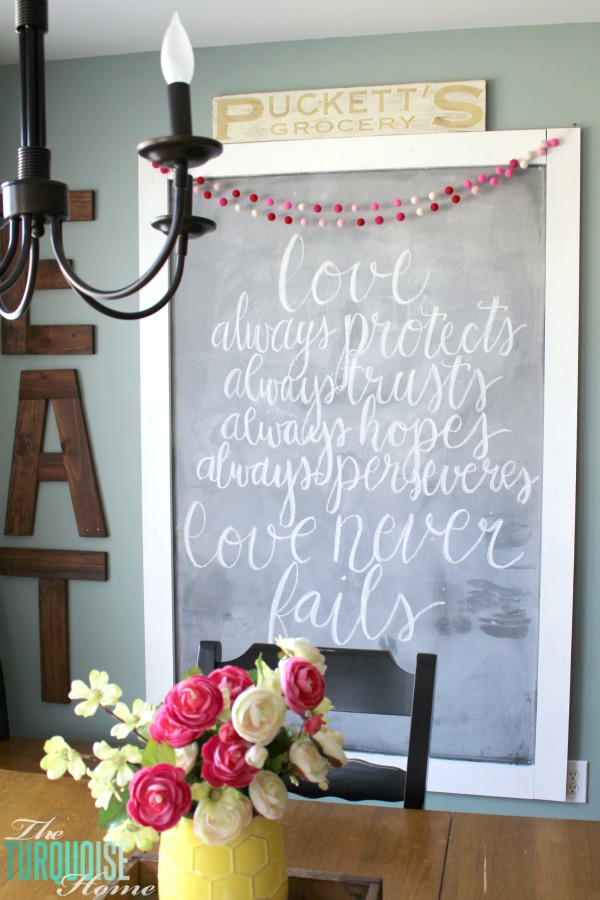 How do you like to celebrate Valentine's Day? Do you go all out, or give a simple nod to the holiday?
If you loved this craft idea, don't forget to pin it or share it on Facebook for future reference!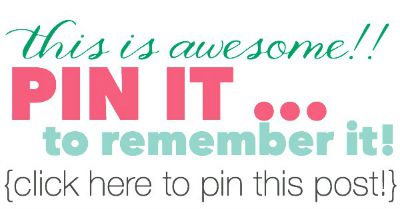 Disclosure: This post includes affiliate links, which does not mean you pay a penny more when purchasing through my link. It means that in helping you easily find some of my favorite products, I receive a small commission if you purchase. Thank you so much for supporting The Turquoise Home! {P.S. I only share products I truly love!}
SaveSave