I have three little nephews on my side of the family and they are all so fun and cute. This past weekend we went to Atlanta to celebrate Mister A's 2nd birthday. My sister-in-law threw him an adorable barnyard-themed party with a ton of cute details. And I'm so excited to share it all with you today!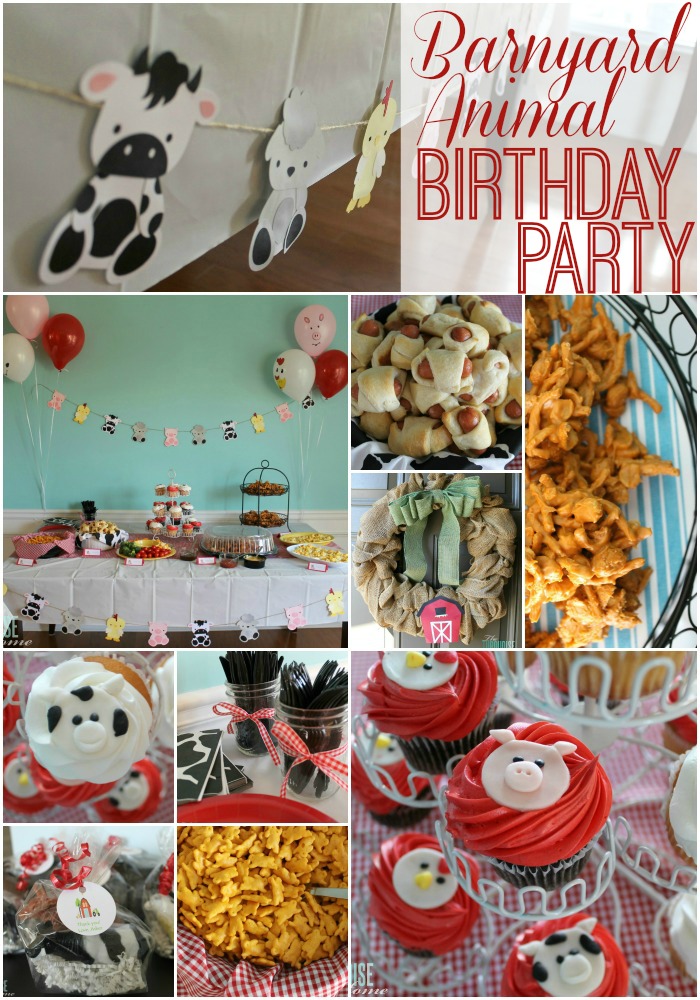 The Décor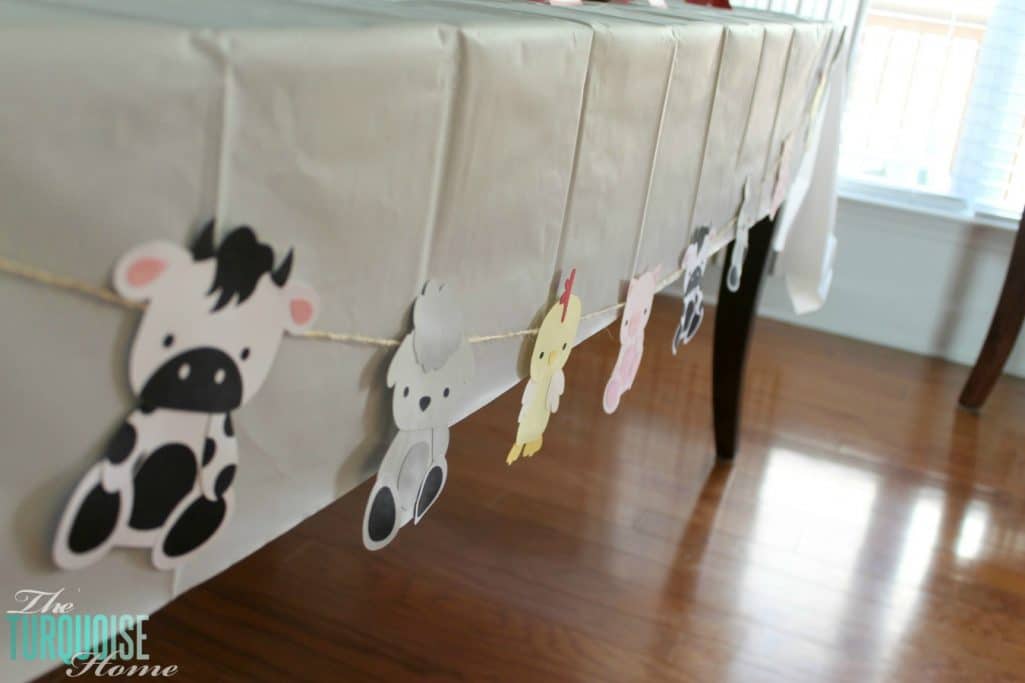 When visiting my sister-in-law a few weeks ago, she and I were discussing the details of his birthday and I offered to make a cute paper banner to go with the theme. I used my Silhouette Cameo to cut out this fun barnyard animal paper banner. It was easy to make and turned out adorable – in my humble opinion. 🙂 I used some cardstock to cut out these cuddly little baby barnyard animals. I used the cardstock cut setting on my Cameo and it worked great!
Tip: I learned quickly, that when gluing the pieces together, you need to place them under a heavy book or anything flat and heavy while the glue dries. Otherwise the pieces of cardstock will curl up and not look so great!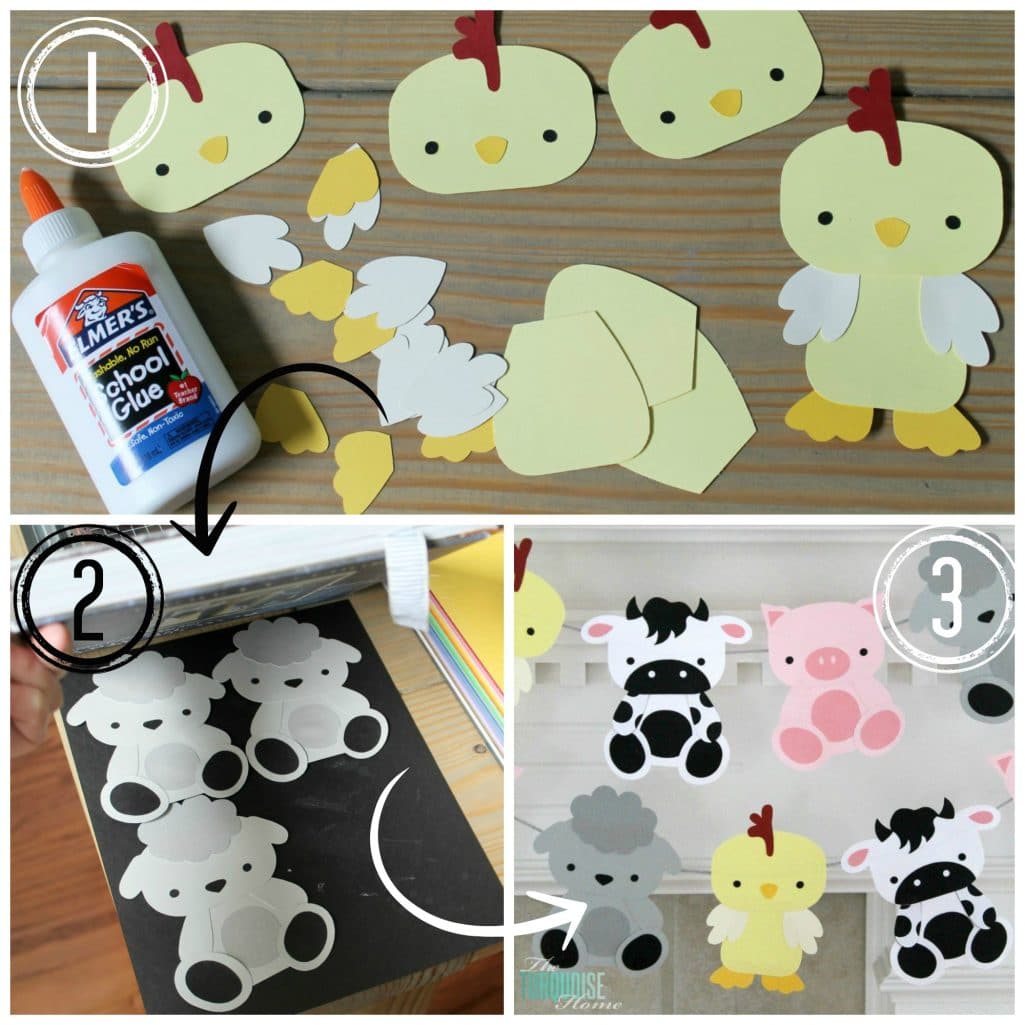 I also cut out this adorable barn from cardstock. And she used it on her burlap wreath.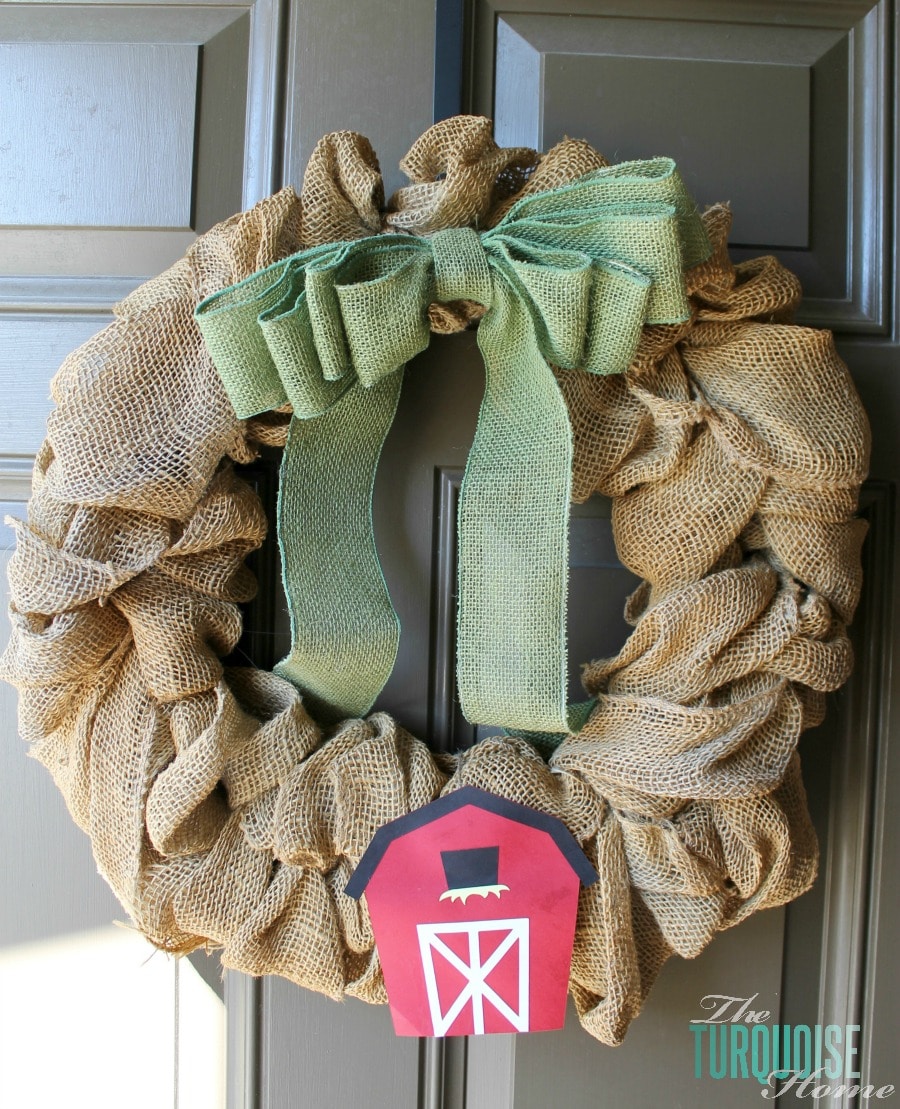 I think my favorite part of the décor was the cow print and gingham red bunting she had on the mantel. So perfect!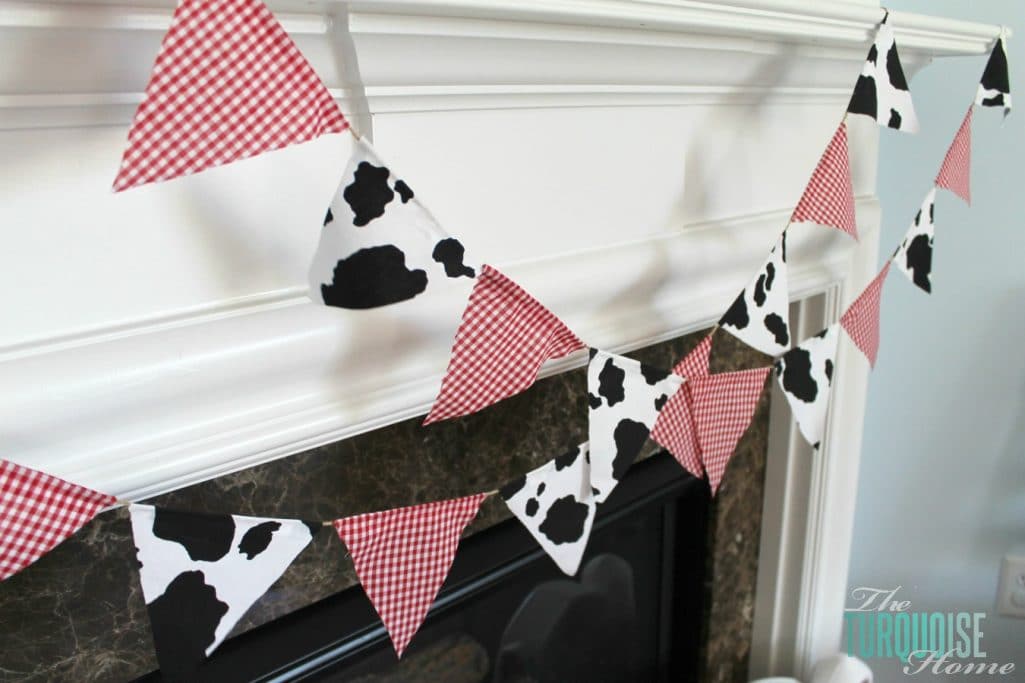 The party favors were neatly wrapped barn animal toys standing on crinkled paper "hay."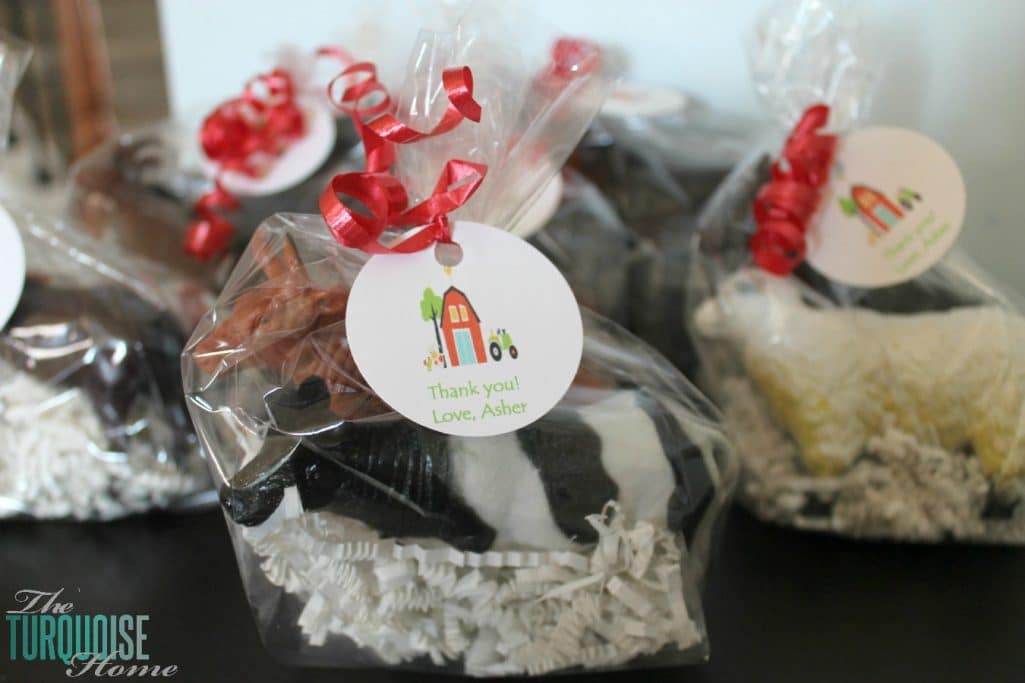 My SIL bought these fun farm animal balloons and stickers from Oriental Trading.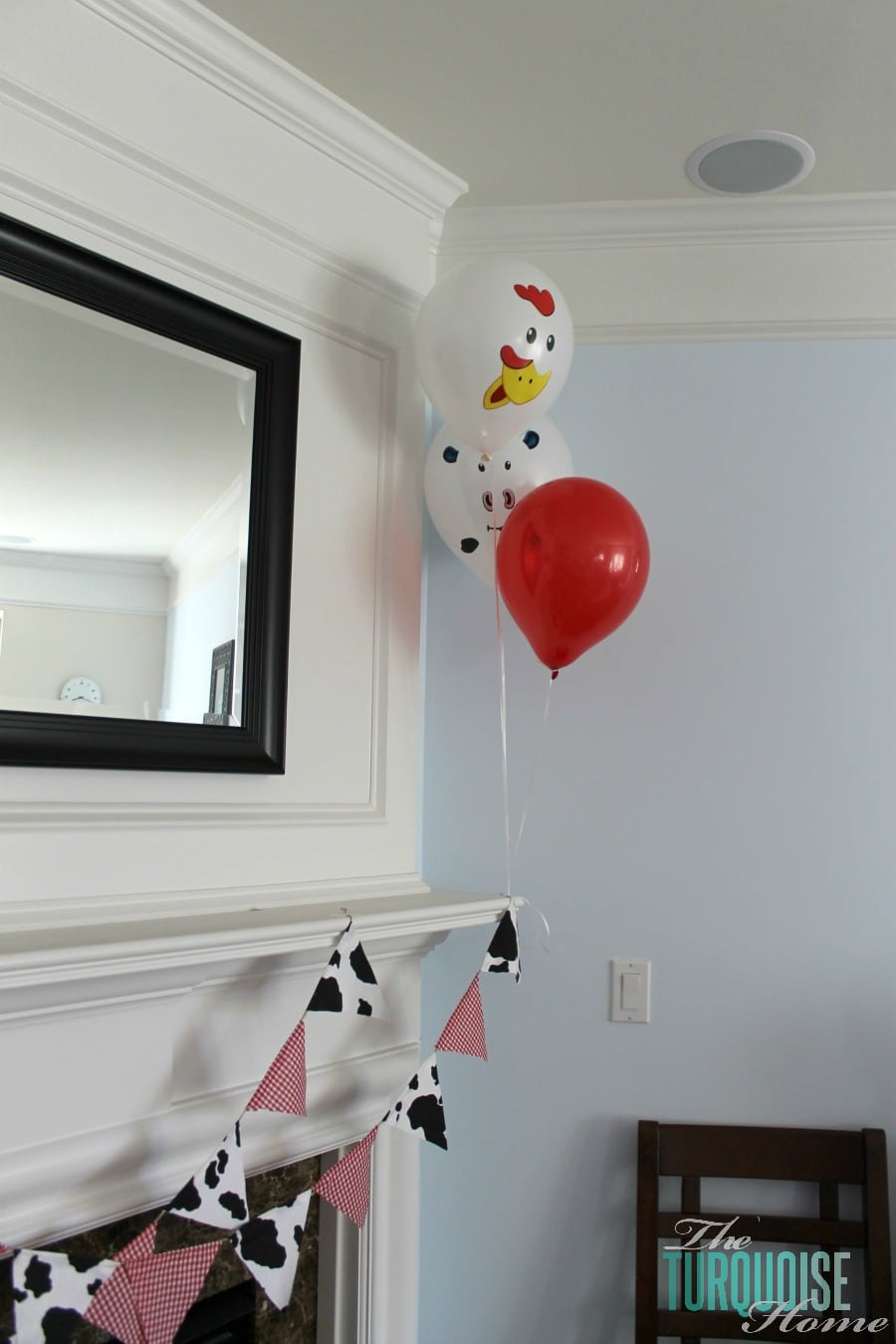 They added yet another cute detail to the party!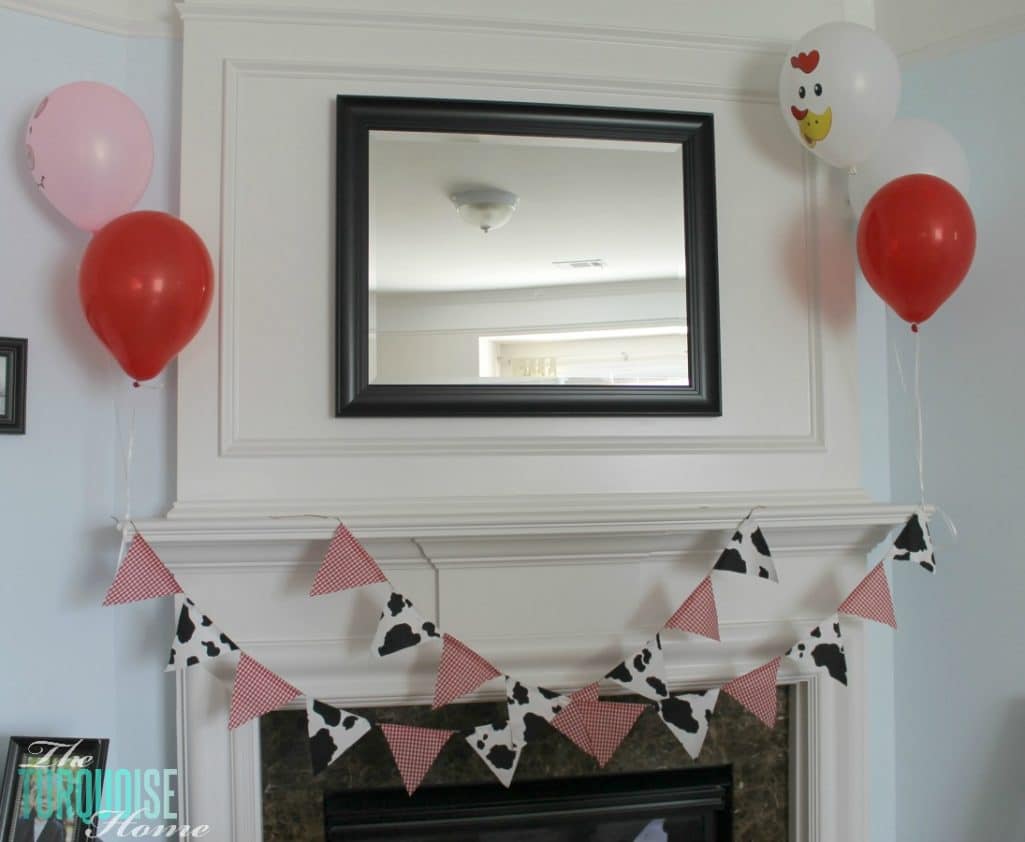 The Food
I love how each and every food selection tied in to the theme. So cute! On the table, she cut a long strip of the red gingham fabric and hemmed up the sides to make them straight and crisp. It was an easy way to add festivity to the table, over a simple, white tablecloth.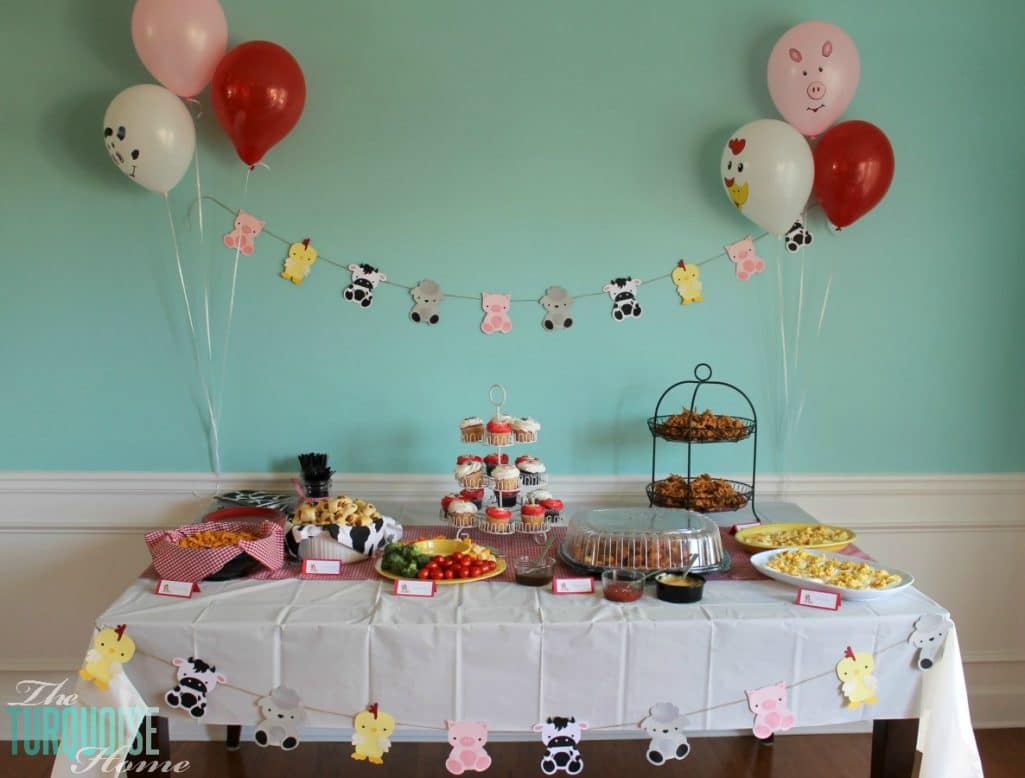 We had butterscotch haystacks, deviled eggs, pigs in a blanket, cheddar bunnies and chicken nuggets. We made the haystacks the morning of the party and then had to fight off the urge to eat them all day. Ha!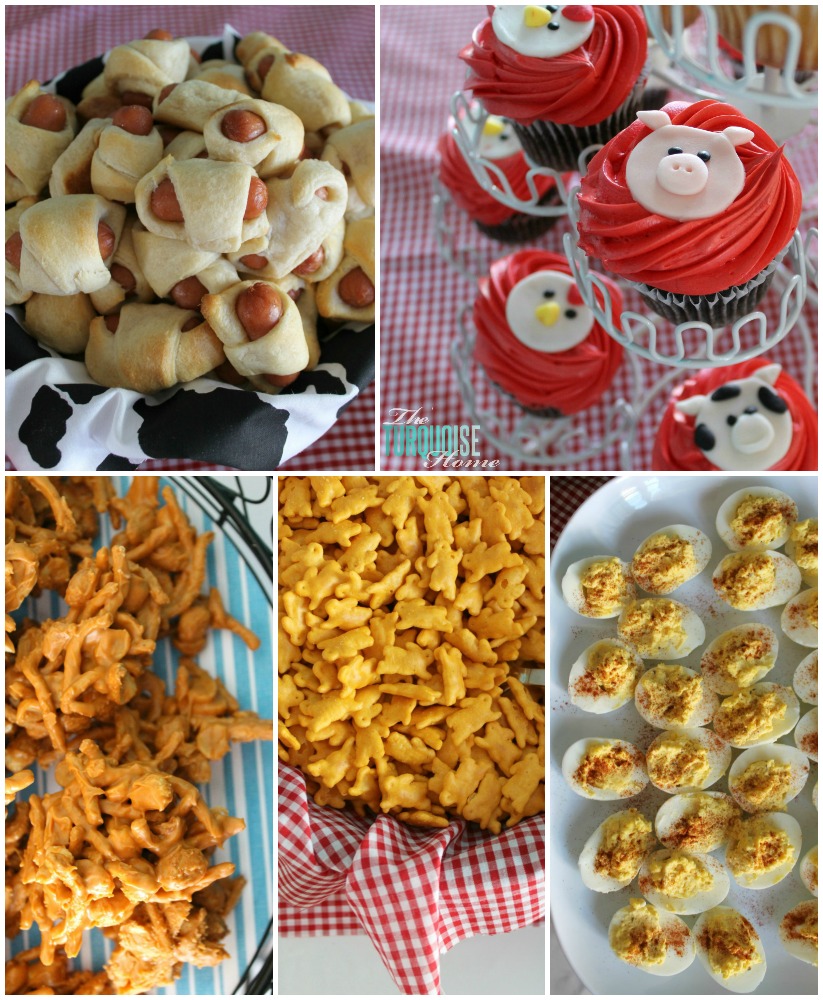 She had a friend make her these cute fondant cupcake toppers. I think they'd be pretty easy to duplicate.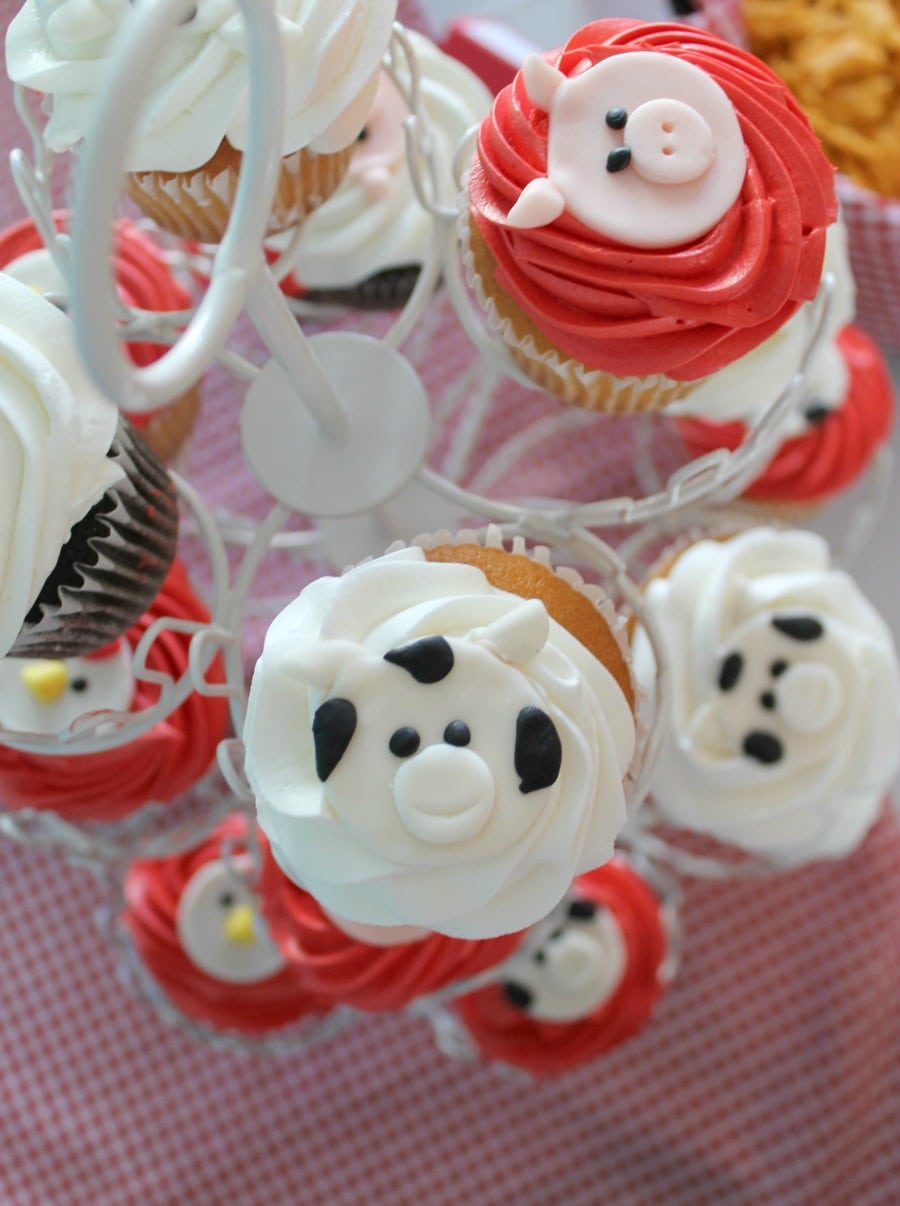 And of course, no barnyard party is complete without a "vegetable patch." Too cute!!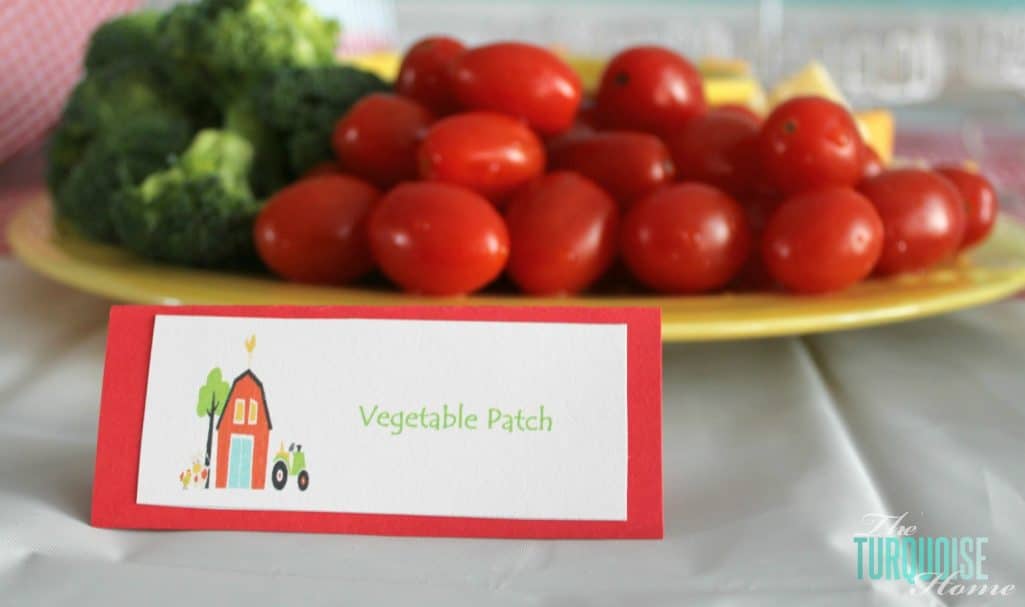 She added the cute gingham ribbon to the mason jars holding the utensils and had simple red plates and cow print napkins. It was perfect!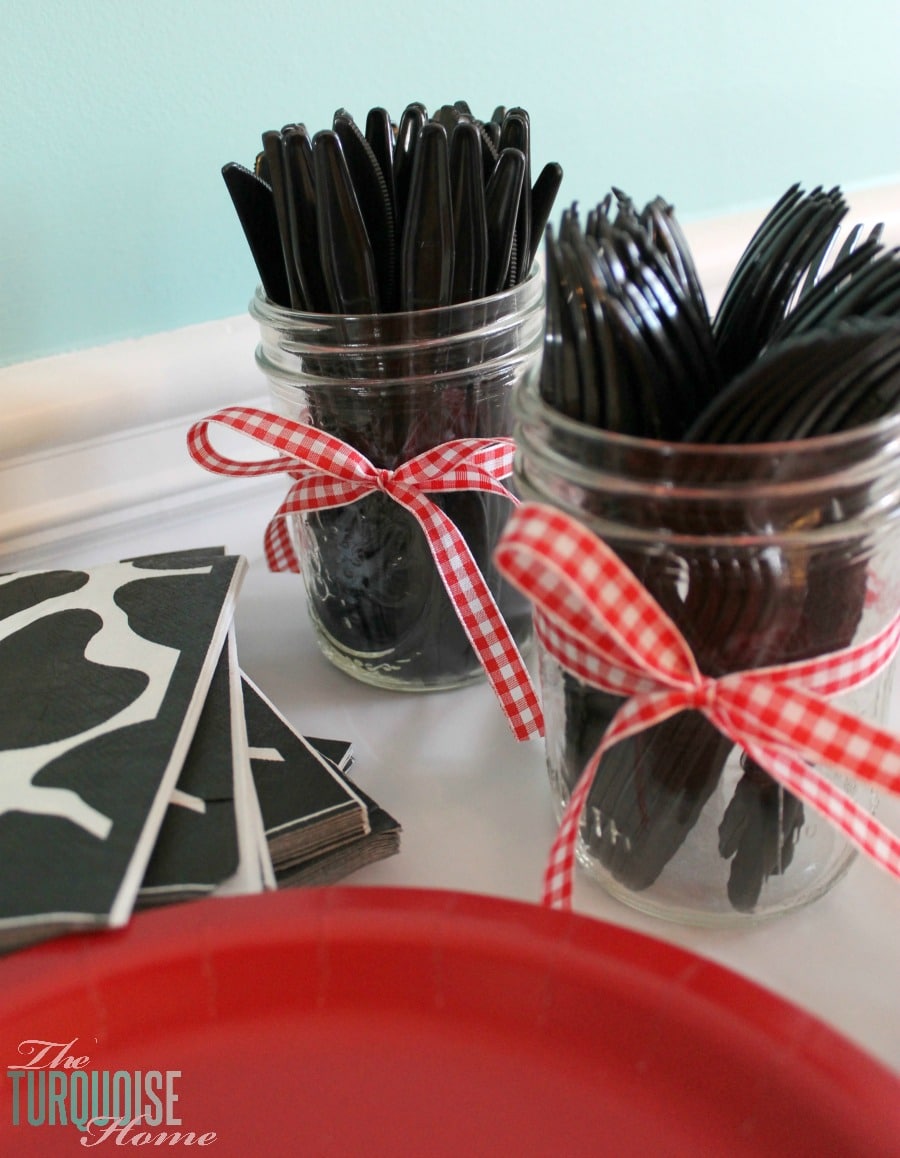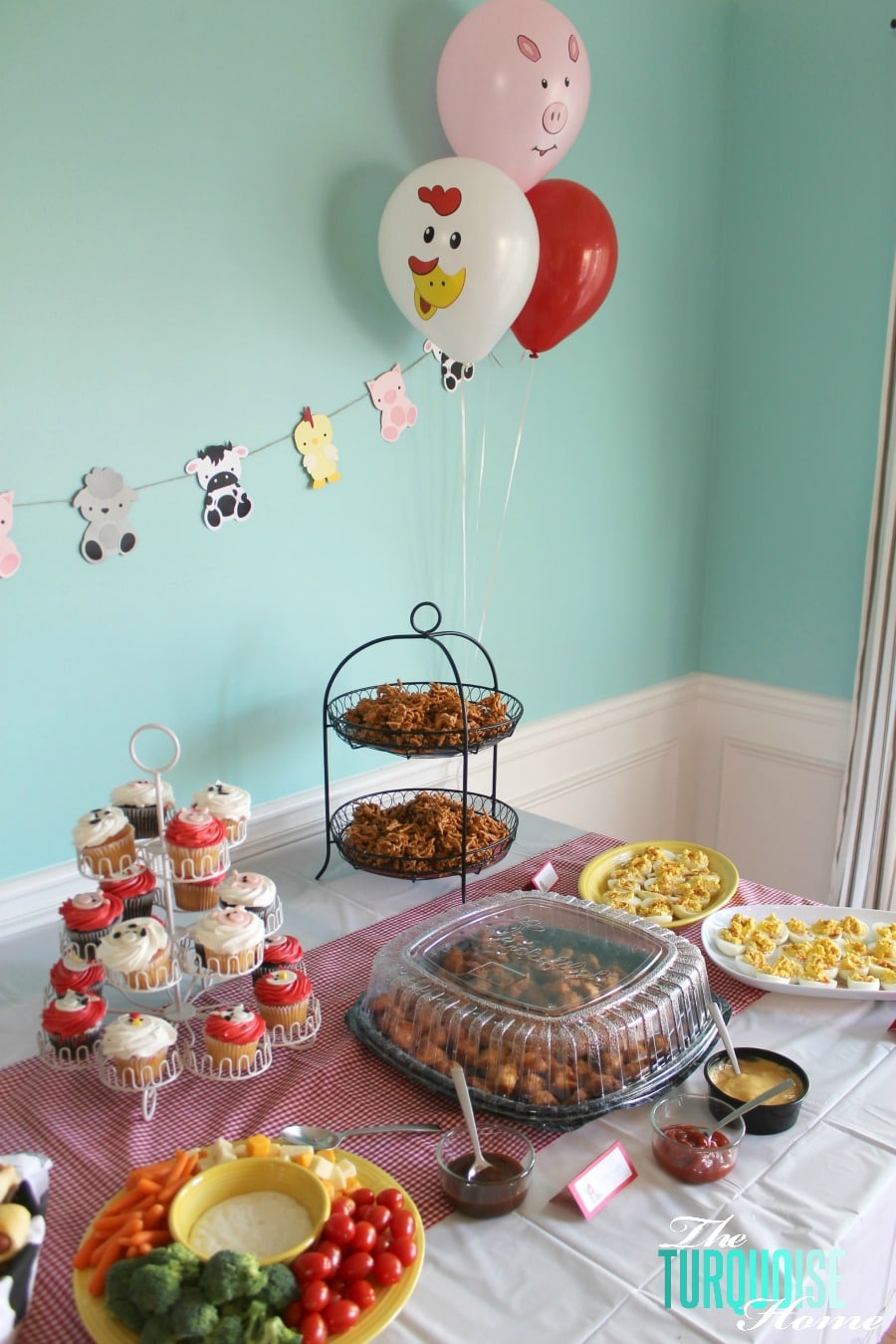 It was so fun celebrating my nephew's birthday this week with my family. Happy Birthday, Mister A! We love you!!
MORE POSTS YOU WILL LOVE: