Fall tablescape decor is beautiful for admiring and inspiring meaningful conversation during a season where we gather with family and friends. Pumpkins, gourds, foliage, and pinecones are just the tip of the iceberg when it comes to serving up some inspiration.
Today I wanted to just give you a small snippet of inspirational ideas as we move into the fall season. It's so fun to get LOTS of ideas for different decor ideas or different looks, but sometimes that can be overwhelming.
So, today I'm teaming up with some sweet friends of mine – just a handful of us – and sharing some beautiful fall tables!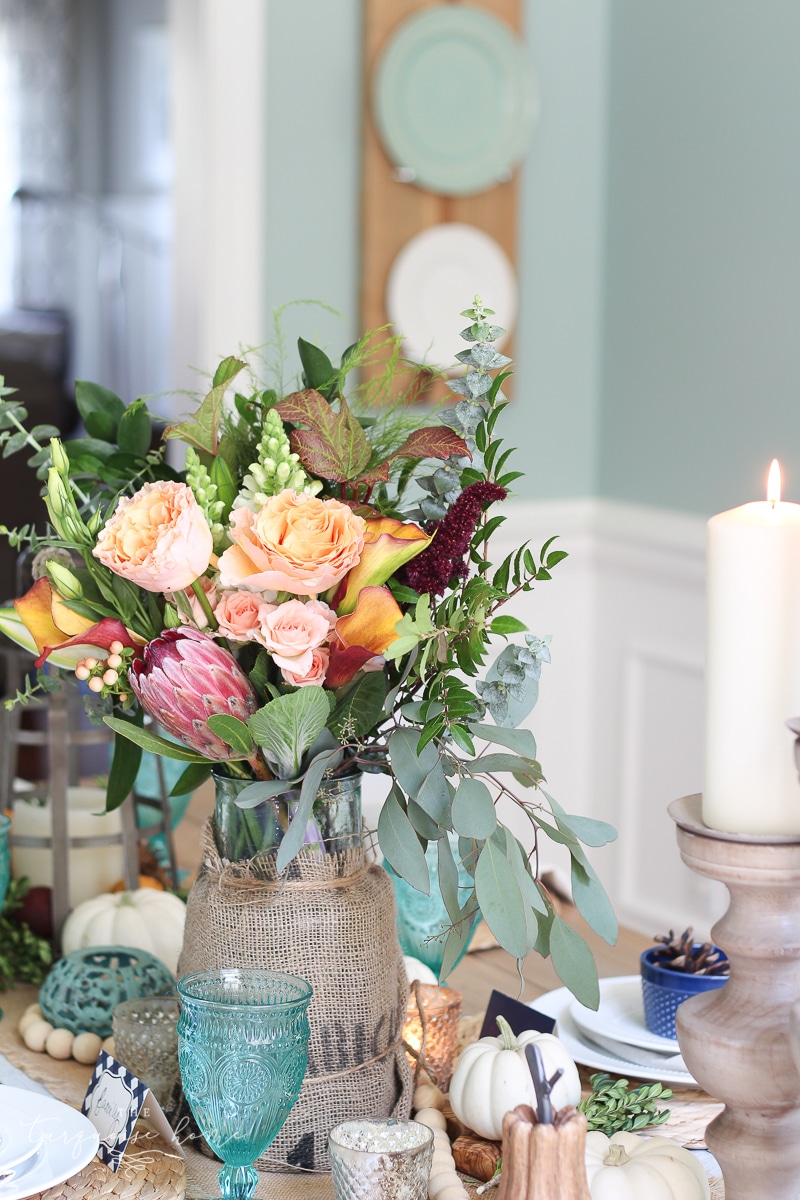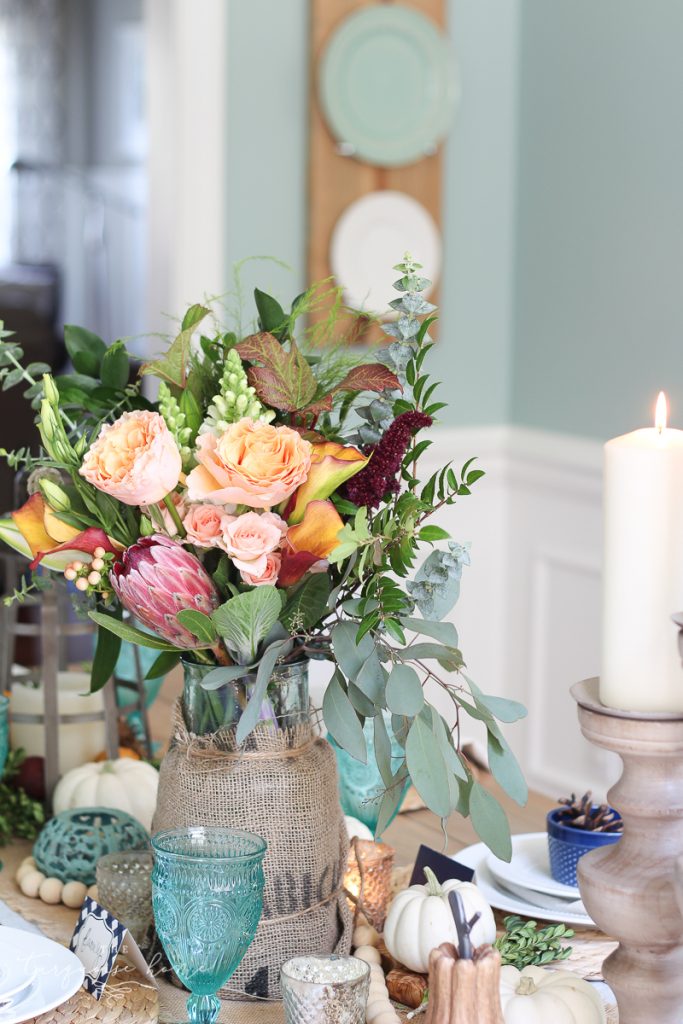 A Farmgirl Flowers Inspired Table
First up – my fall table decor that I did a few years back when I received a gorgeous Farmgirl Flowers bouquet from a sweet friend. I ran with the beautiful fall colors of oranges, pinks, plums and greens and inspire my tablescape. I love how it turned out and each season I hope someone sends me another Farmgirl Flowers bouquet just so I can recreate it!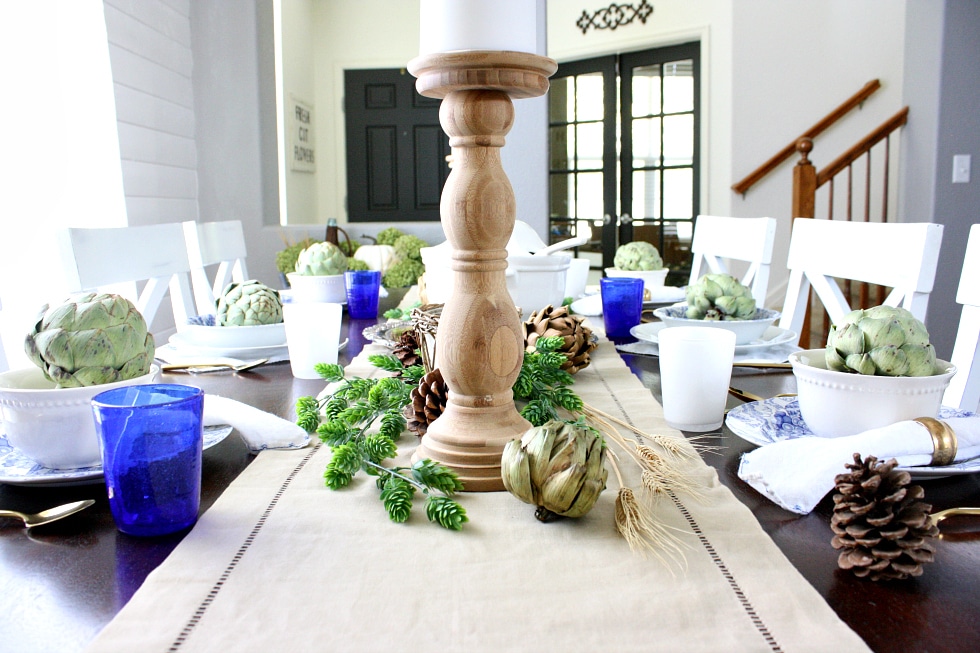 Natural, Neutral and Classy Fall Tablescape
Kelly at The Tattered Pew decorated this gorgeous table with elements from nature all while keeping it pretty neutral! I love those artichokes in the bowls. Isn't that just so clever? If you have some pinecones and foliage outside, you could easily recreate this while being budget-friendly. Love those wooden candlesticks, too!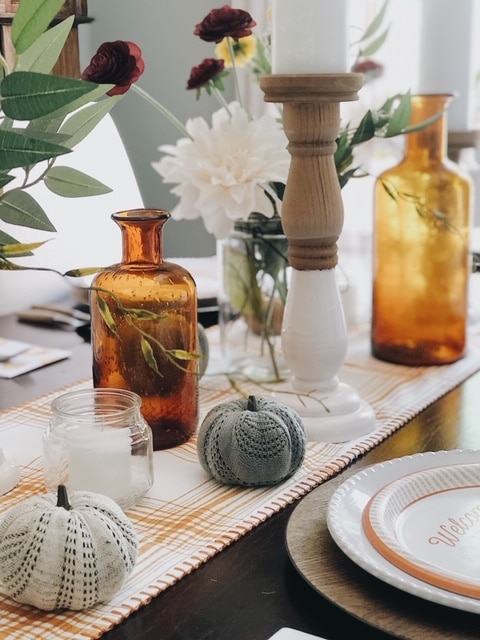 Beautiful Traditional Fall Set-Up
Brendt at She Gave It a Go arrange this beautiful fall set-up with some classic fall colors. You will see more of those jewel tones like the amber vases and plum stems. She even shares 5 easy steps for re-creating this look in your home, so go check it out!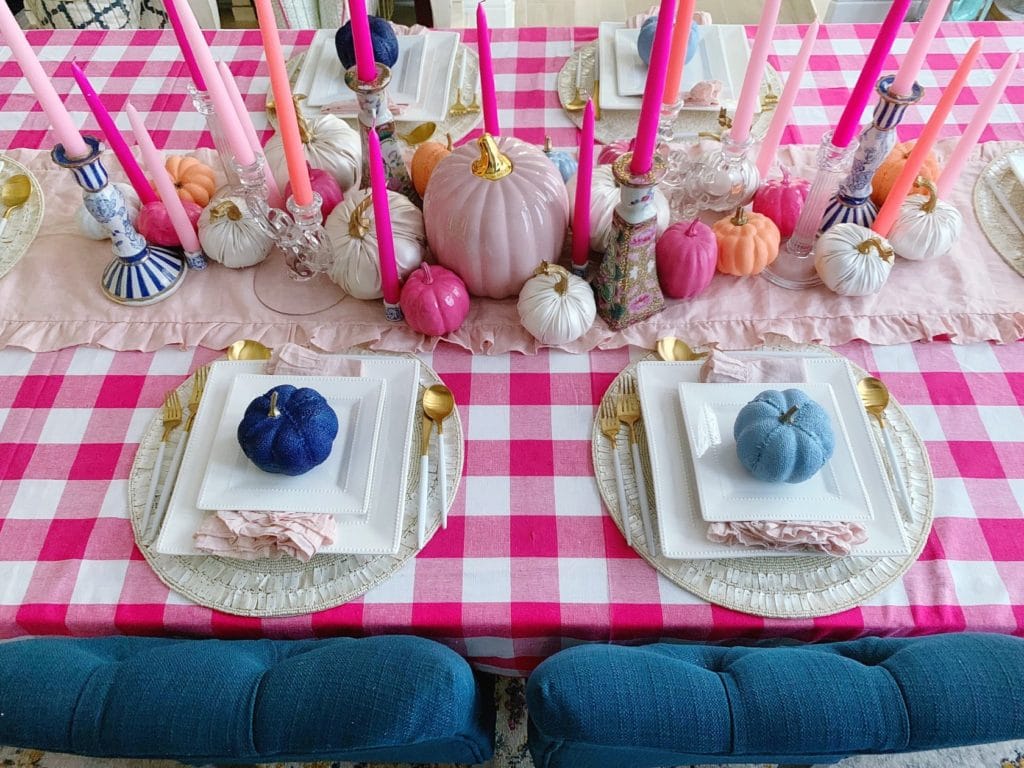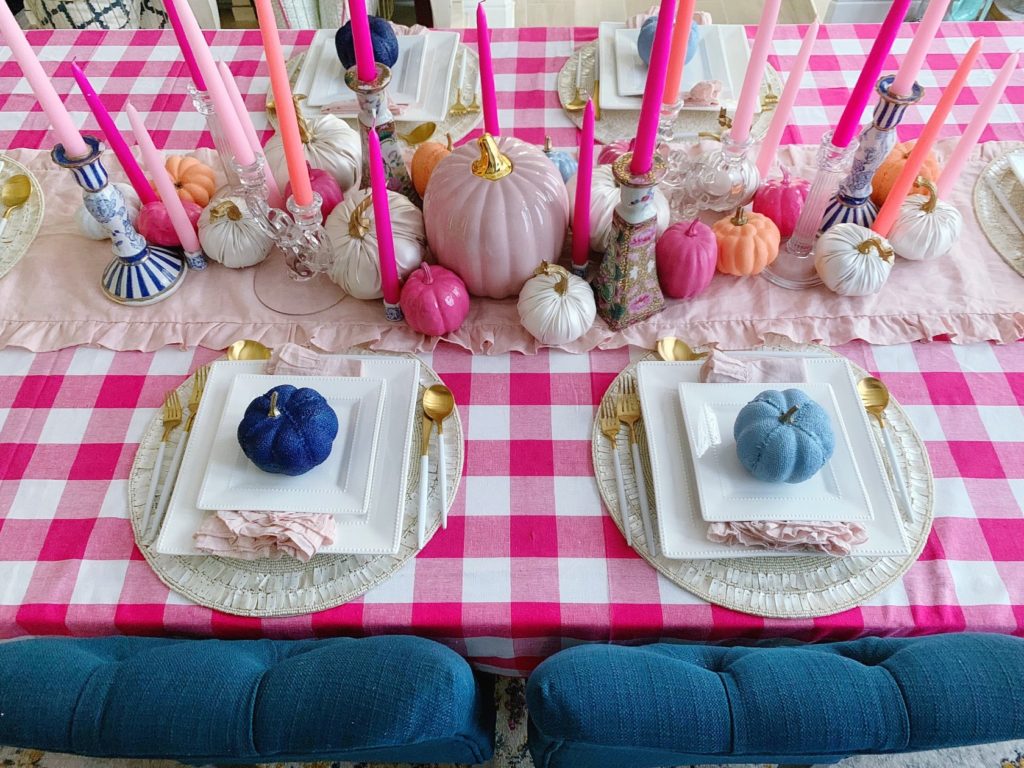 Colorful & Modern Fall Tablescape
Merichelle at We're the Joneses, proves that you can decorate for fall no matter what your style or color palette. Don't you just LOVE this?? If you are a color-loving girl and want to decorate for fall without all of the traditional colors, this is the inspiration for you! Check out Merichelle's 3 easy steps for creating this look right here!
See?? I told you this one was going to be short and sweet! Sometimes a little dose of inspiration is just what you need.
Happy decorating!