Free Thanksgiving Coloring Pages
Need something to keeps the kids occupied while the turkey and dressing cook? Grab your free Thanksgiving coloring sheet today and be ready to entertain your youngest (or oldest) guests this holiday!

Thanksgiving Day is such a fun day full of memories: the anticipation of family coming over (or going to visit), the Macy's Thanksgiving Day parade, football on the TV and all of our favorite holiday foods. But it can get a little bit long for the little ones as they wait for the big meal.
Why not set up a coloring table for the kids with a cute holder full of crayons and colored pencils and tons of printable Thanksgiving Day Coloring pages ready to go?!
It's the perfect way to keep them occupied for a little while at least. And it's a fun way for older cousins to get some quality time with younger cousins. There might even be an aunt or uncle or two who wants to sit down and color, too.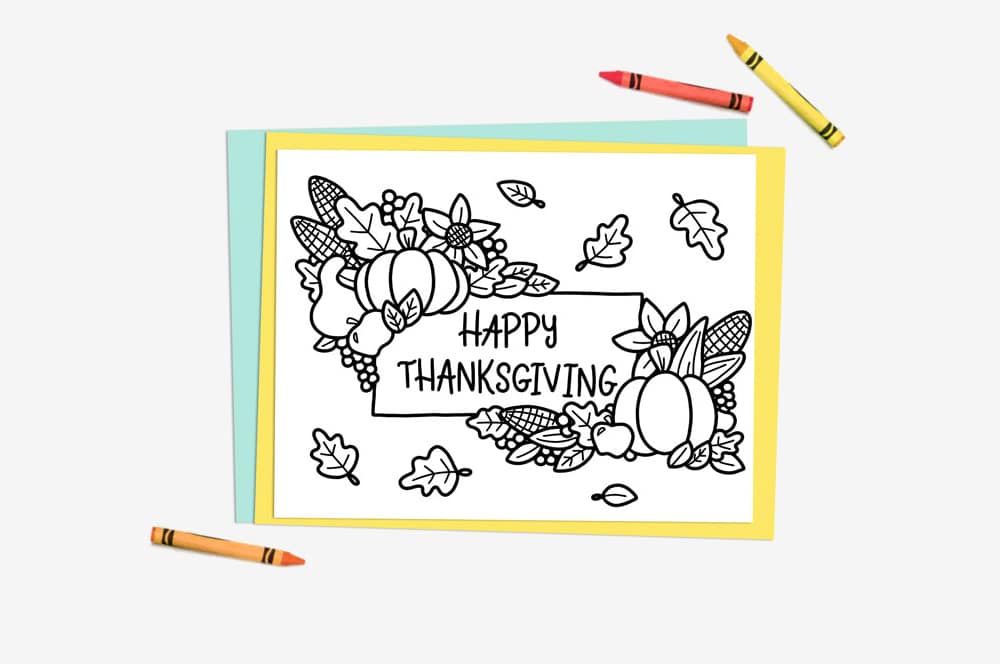 It's such a stress-relieving activity that everyone will want to be coloring a coloring page before the end of the big day!
If you're feeling really festive, have a coloring contest.
Hang up everyone's beautiful creations to admire while you eat your turkey and dressing!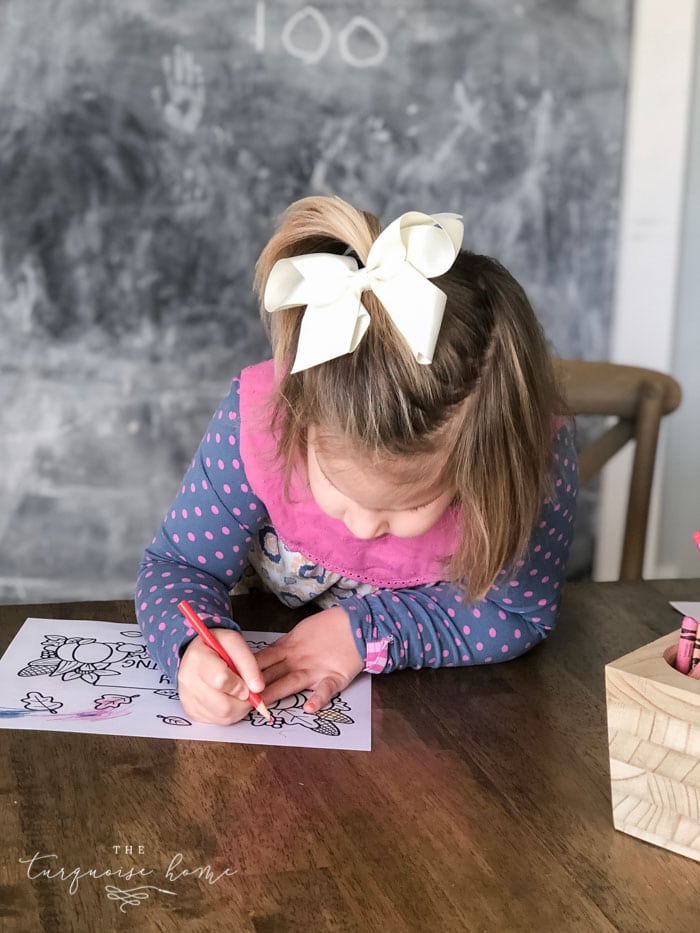 Free Thanksgiving Coloring Pages
All you have to do is download these printable coloring pages to your computer and print them off! I've made them into PDFs, so open these from a computer than will open PDFs and print. Easy as that!
There are more pages available than I have featured here in the photos. There are 6 pages in all. Some are vertical and some are horizontal. You may want to select all of the vertical to print at once and all of the horizontal to print at once to make sure they are printed correctly.
To Access & Print: Happy Thanksgiving Coloring Pages
Happy coloring!