Simple Fall Mantel with a Farmhouse Sign
Create a simple fall mantel with a DIY farmhouse sign! It's easy to create a fall mantle full of character without breaking the bank! Just a little creativity DIY elbow grease and a few faux flowers and you're done!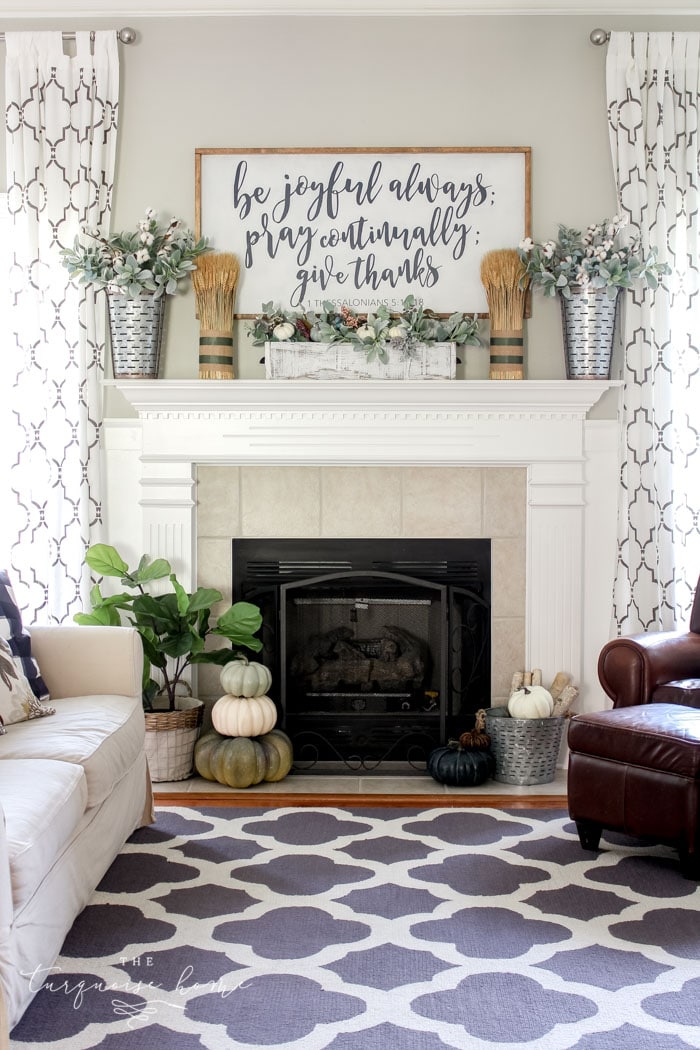 I have started to become obsessed with a big statement piece on the mantel for each season. And this time I had a vision for a simple wooden farmhouse sign made from particle board and some simple 1 x 2's. I love the visual impact and the message the verse sends. It's my favorite mantel to date! (I always say that – haha!)
I wanted to keep things big and simple this year, because I hate to make things more complicated than they need to be. Who's with me??
Simple is good, because who has time for complicated??
OK, so here's what I did to decorate my house this year. I reused a lot of my decor and bought a bunch of one thing. You'll see!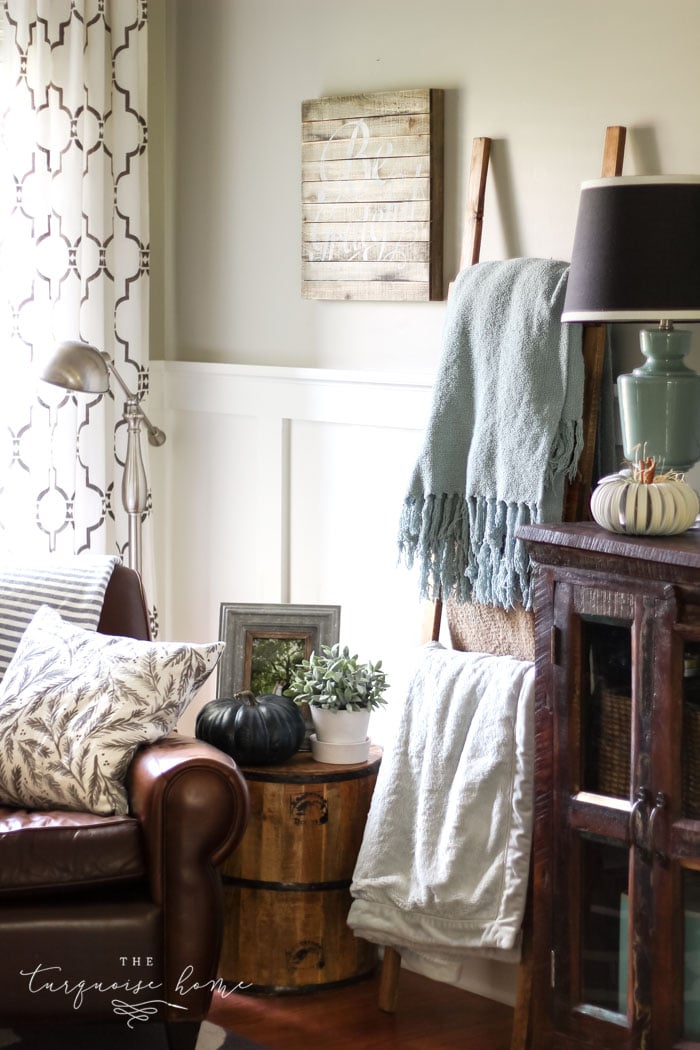 How I Decorated My Home for Fall
First off I decided on my color scheme.
When I went to open my fall decor boxes from what I've saved from year's past, I realized that I was not into all of the orange anymore. I pulled out all of the blues, greens, neutrals I already had and started with that.
RELATED: Fall Home Trends that Aren't Orange!
Then, I utilized my galvanized metal olive buckets from the summer. I just replaced my lavender stems with cotton stems. And finally, I kept the eucalyptus and lamb's ear and just rearranged.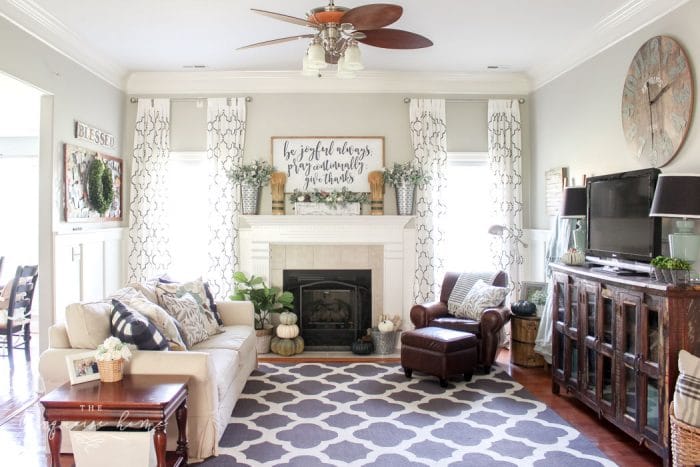 The wooden box on the mantel is a DIY wooden box project I made this spring. I hope to have a tutorial soon about how easy it is to decorate it. You can probably figure it out on your own, but in case someone out there is struggling, I'll have the very easy steps to making it look gorgeous.
One big thing I did this year was splurge on a ton of faux pumpkins. I typically like to use white, blue and green pumpkins in my decor every year, but I honestly just buy the real thing. Then I found some gorgeous blue and green and white faux pumpkins and the store this year.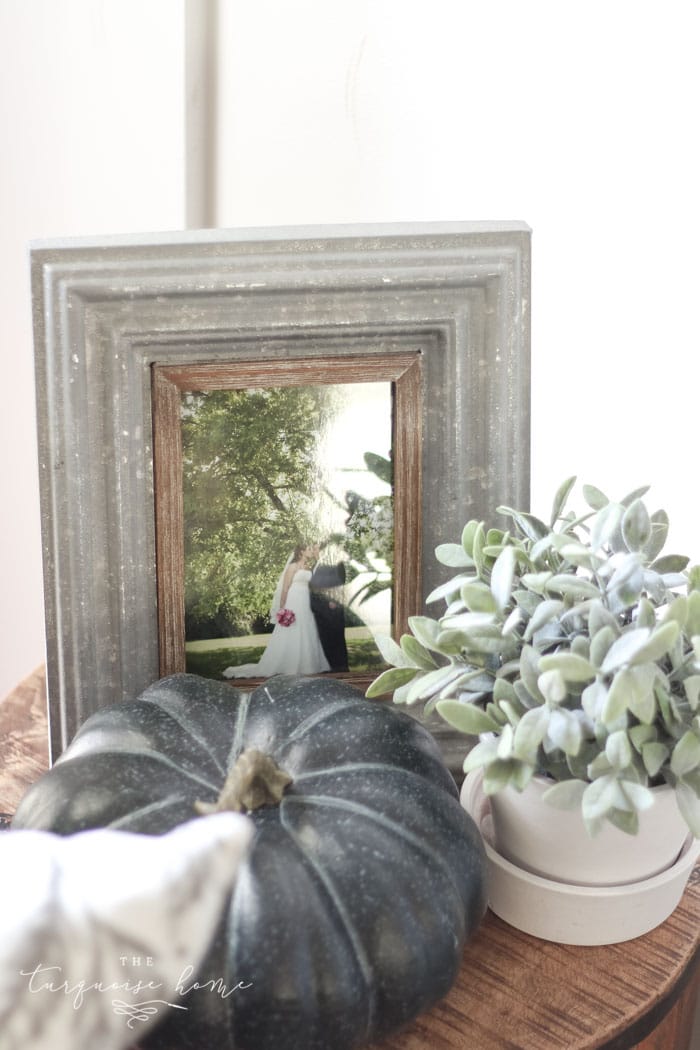 (Pssst – I'll have a list of all the links to all sources at the end of the post!)
So, I stocked up! That was my biggest splurge on my fall decor this year, but it was worth it and I can now use them for years to come instead of having to buy new ones every year.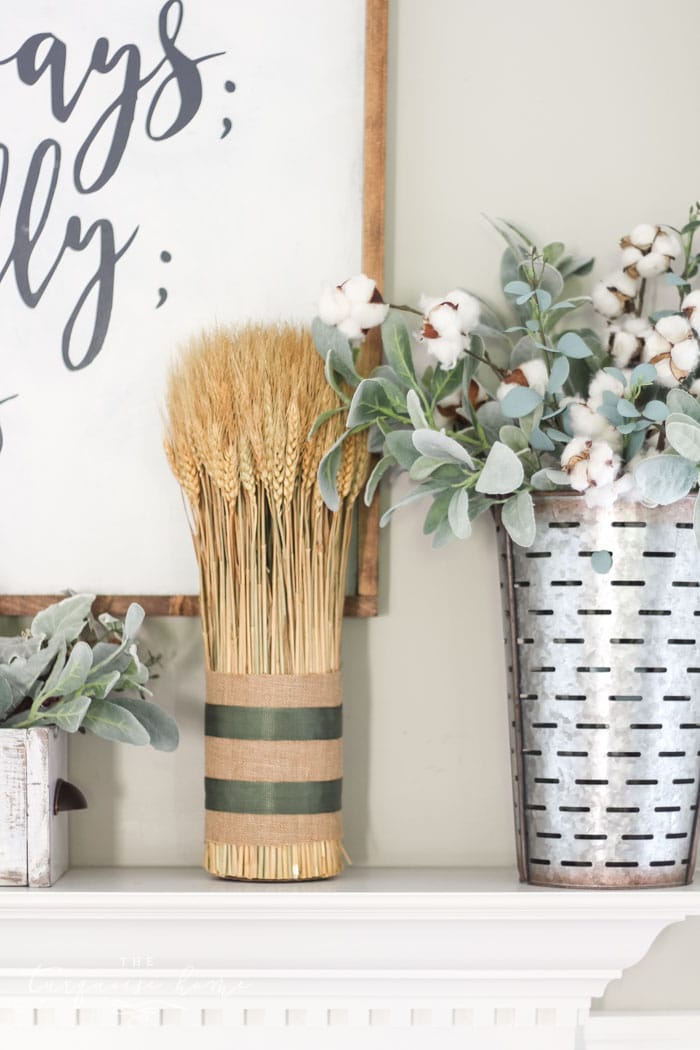 The wheat bundles on each side of my DIY wooden box are from HomeGoods. They are super sturdy and I loved that they came with the green grosgrain ribbon already attached.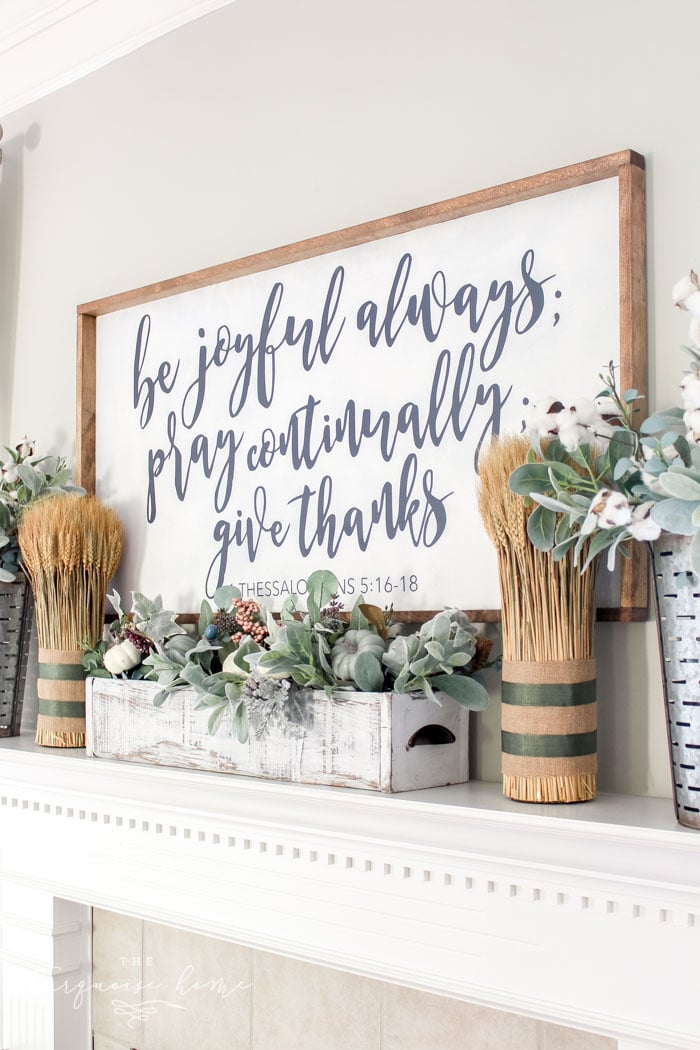 I filled my wooden box with pumpkin foliage from this store and lamb's ear and eucalyptus.
And that was it! I just added more faux green, blue and white pumpkins around the room. I stacked some on the floor and called it a day. These simple decorations are perfect because my 2-year-old tends to leave them alone and I can leave everything in place for the whole season! Yay!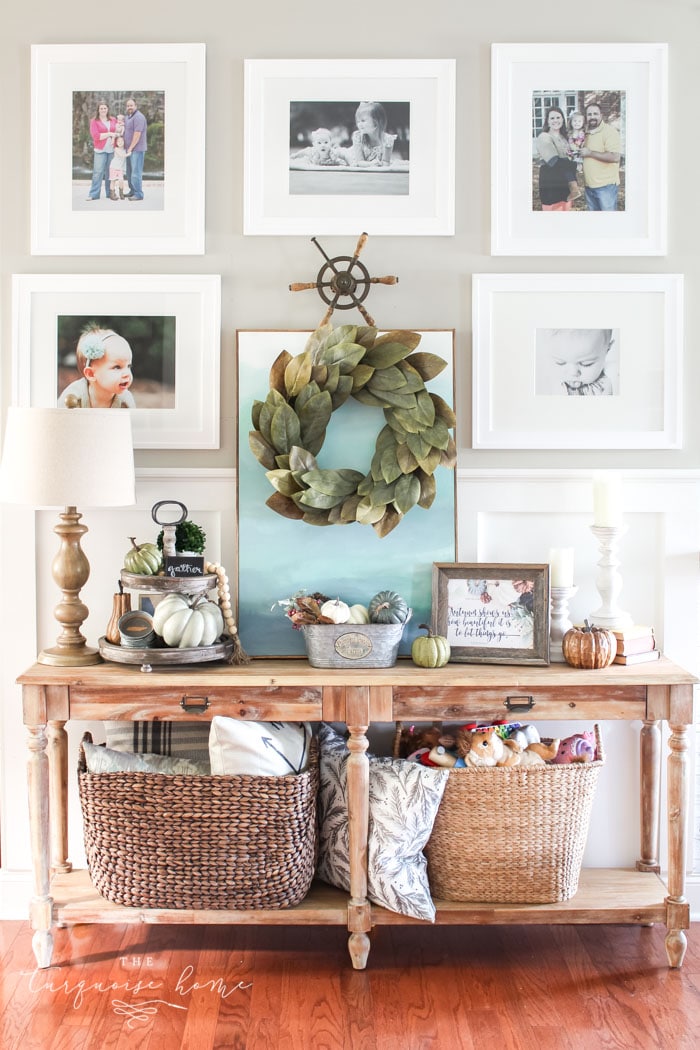 I also added some pumpkins to my console table underneath my gallery wall and added one of my fall printables in a rustic frame.
You can grab one of the 3 fall printables here.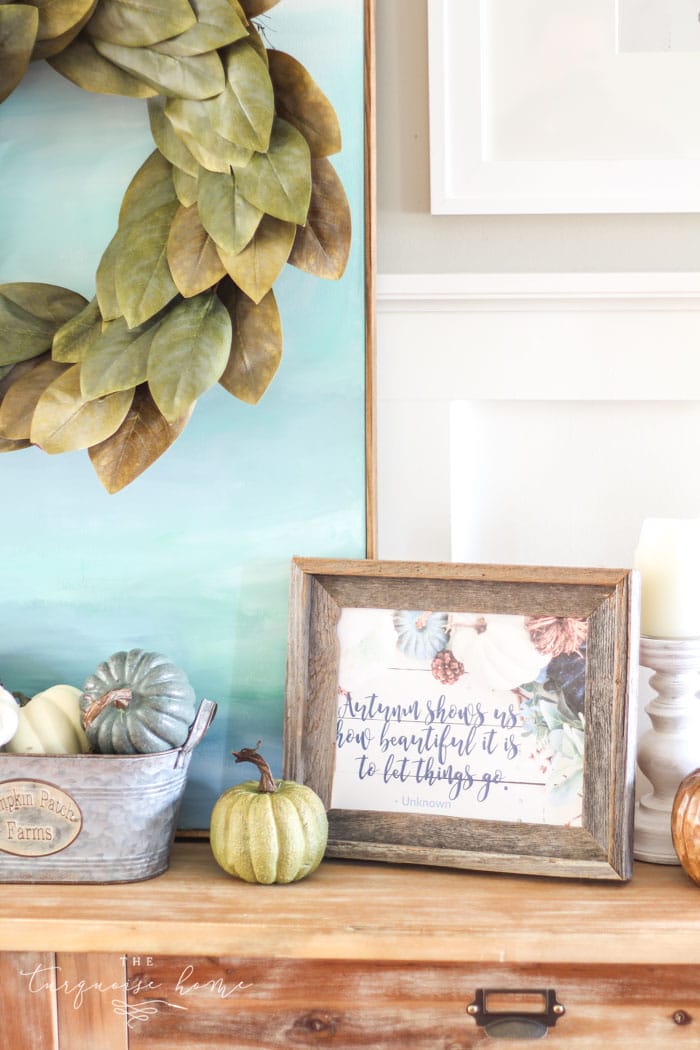 Enjoy!!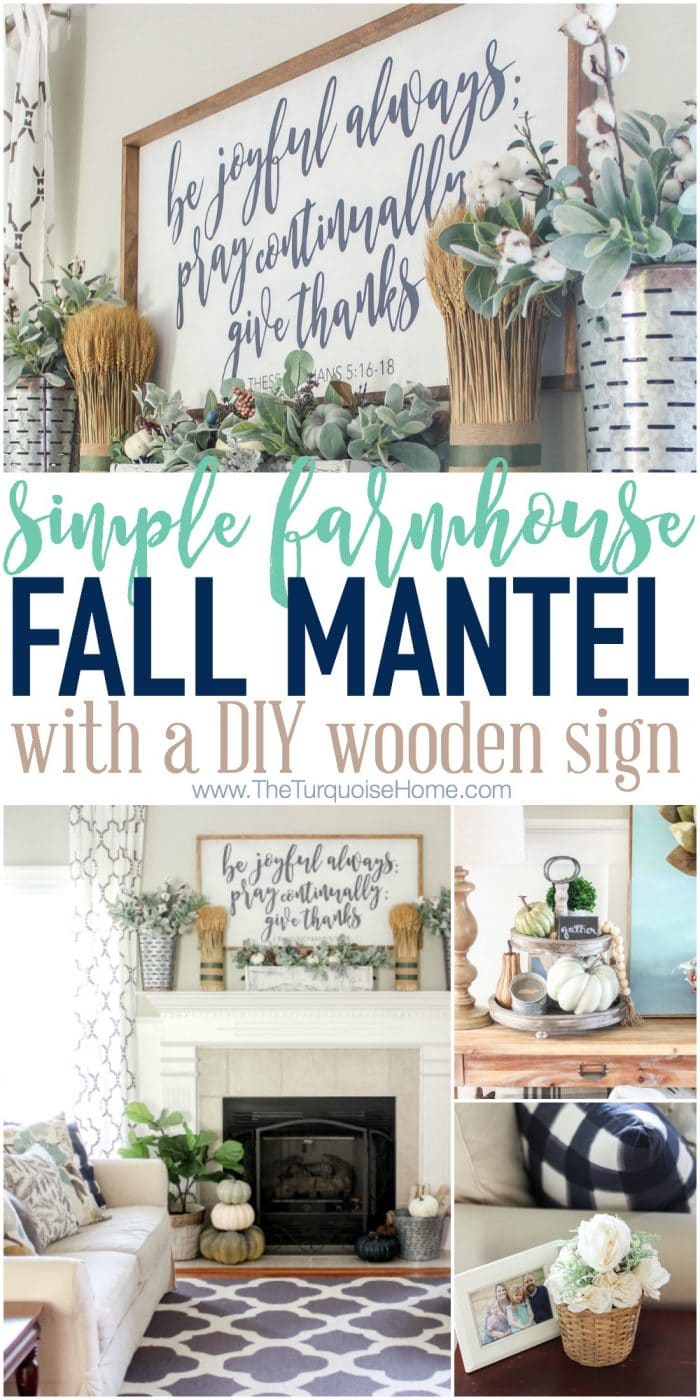 Sources:
More Posts You Will Love:
SaveSaveSaveSaveSaveSaveSaveSaveSaveSave