IKEA Rast Hack: New Nightstands
This IKEA nightstand hack is a great way to customize an inexpensive dresser into a nightstand that fits your home!
It's done! It's done! I finished my new bedside tables and can I say that I love them!! I wanted matching, nice bedside tables for our new bedroom, but I didn't have a bunch of money to spend, so I did an IKEA Rast Hack. You know how IKEA sells simple, modern wood furniture and it's oftentimes the perfect start to a great piece of furniture!
This is my very first wood-working project and started a love of making my own furniture and home decor. It was hard work and took me quite some time to get it done (about 4 days), but I'm sure I'll get faster with time. 😊
Since our old master bedroom wasn't big enough for two nightstands, we only had one before on my husband's side of the bed. But the new bedroom is plenty big enough for two night stands!
I am so happy to now have my own night stand with drawers to hide my junk! And the room just seems more balanced. I guess it's because it IS more symmetrical. This post contains affiliate links for your convenience. See my full disclosure policy here.
The Rast Hack is pretty trendy right now. The base Rast dresser from IKEA is only $35. (Updated: The Rast dresser is no longer $35, but $39.99. Still a fantastic price for a solid wood dresser!) The beauty of it is that you can transform it into almost any style or type of furniture.
Tools Needed for an IKEA Rast Hack Night Stand
Miter saw
Nail gun
Putty knife
Wood putty
Sand paper
1 – 1 x 4 x 4 for the dresser top
1 – 1 x 6 x the width of the dresser
About 40 feet of lattice (per dresser, if you're doing two dressers, get about 75 feet of lattice)
Drawer pulls
Stain
Paint
This is the IKEA Rast dresser. Pretty plain and boring, but solid wood and perfect for dressing up.
First thing I did was build up the bottom so that I could attach the molding to something.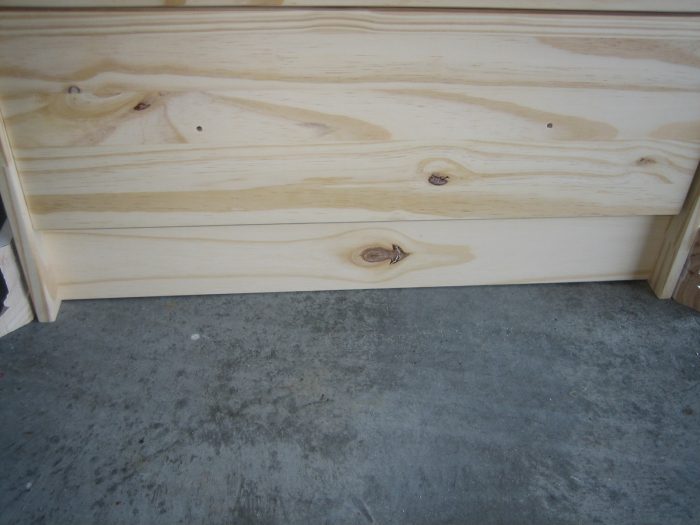 Before Building it up.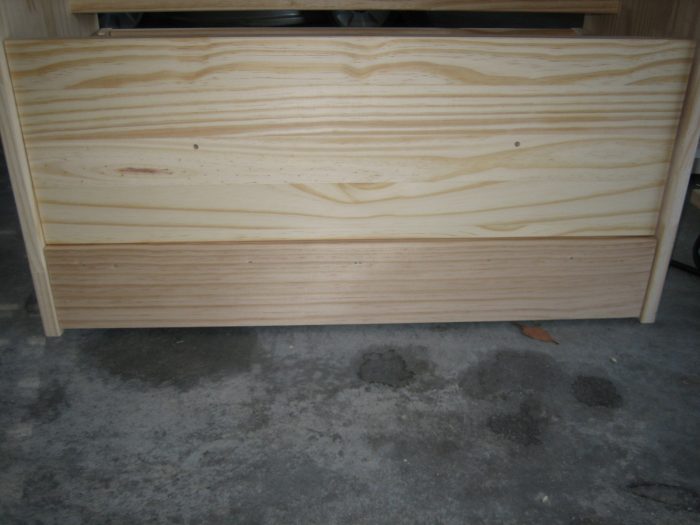 I used one 1 x 4 (I think) and a piece of lattice behind it to build it up.
Then I cut the base molding and lattice to trim out all of the drawers and sides. I used my new miter saw I got for my birthday. Love it!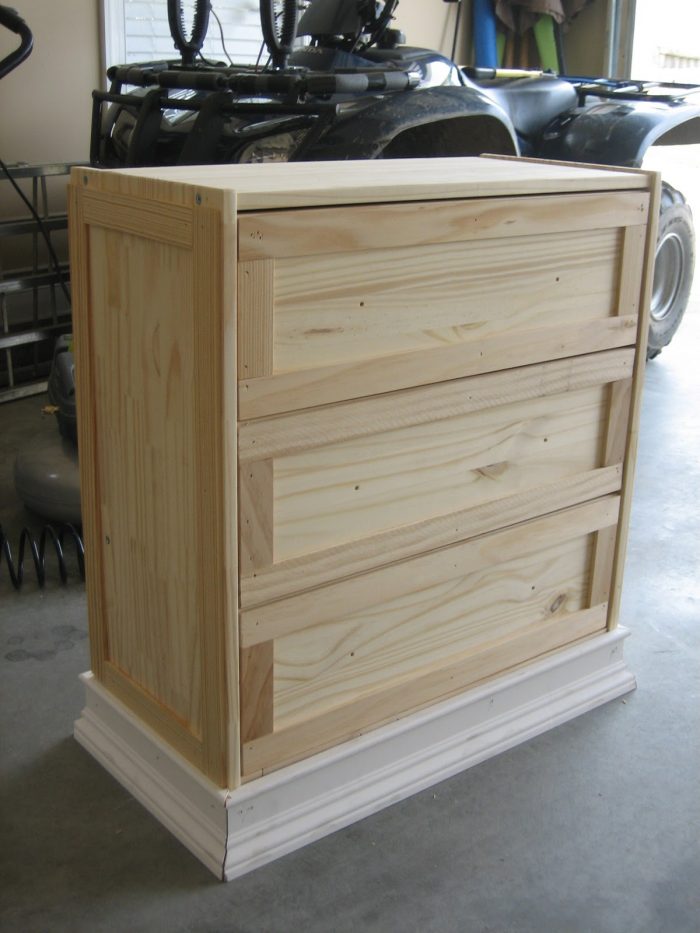 Starting to get cute! 🙂 I fitted the trays to the top of the dresser before I attached the lattice to the sides.
I then filled all the holes with wood putty.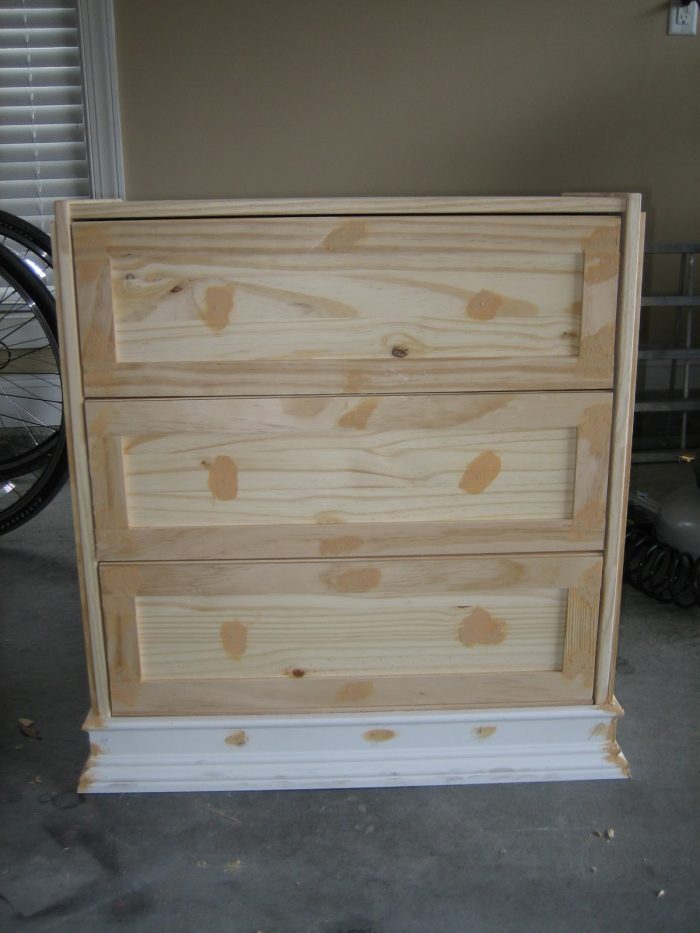 And painted, two coats. I put Floetrol in my paint to minimize the brush strokes. I used Sherwin Williams Antique White paint color.
I pre-stained the top "tray" that I put on the top of the nightstand. I placed two 1×6's and 1 1×4 side by side on the top and used the nail gun to fasten them to the top. And then I used stained lattice to trim around the edge of the top.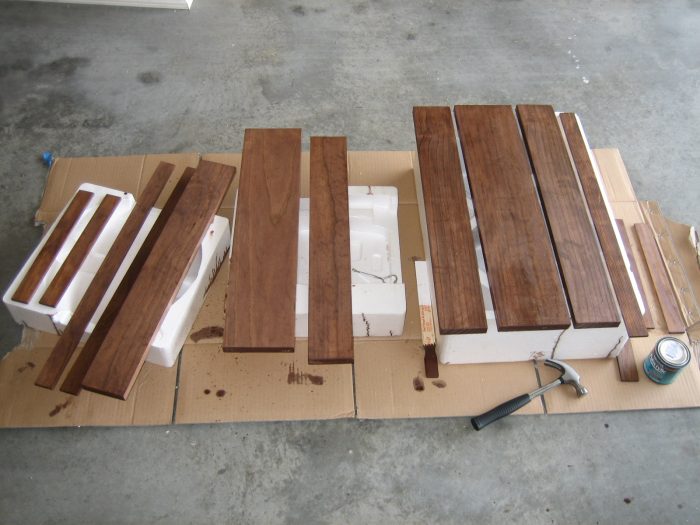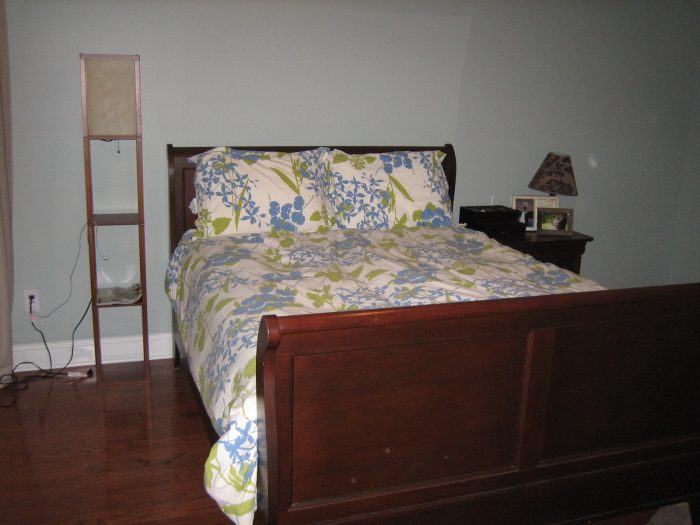 Before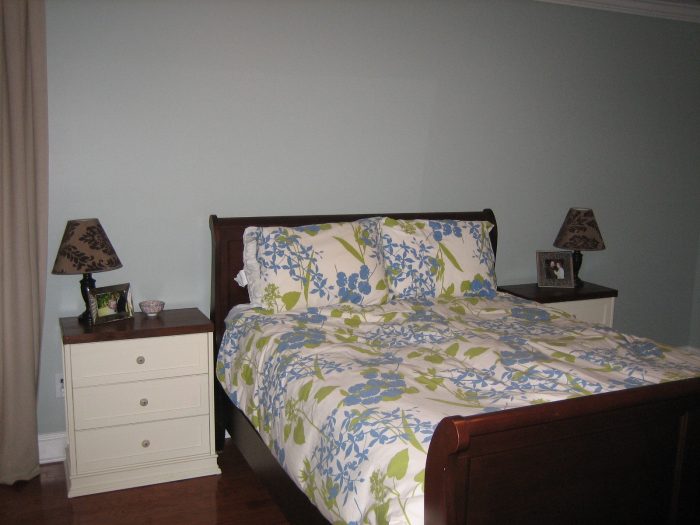 After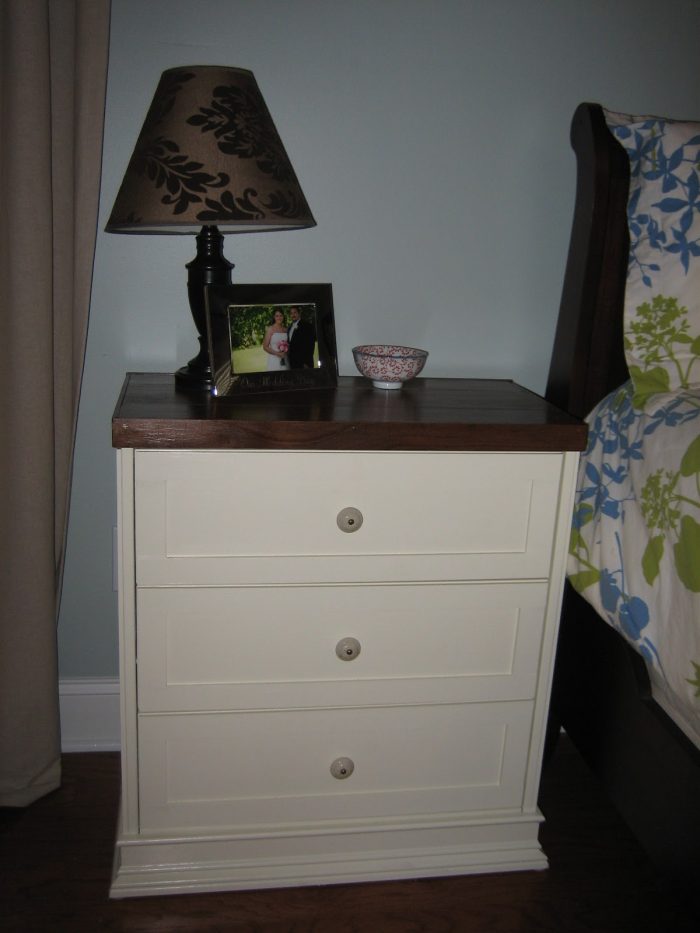 I LOVE LOVE LOVE them.
Now I just need new lamps, new duvet cover, pictures above the bed, and more … 🙂
What do you think of my first project???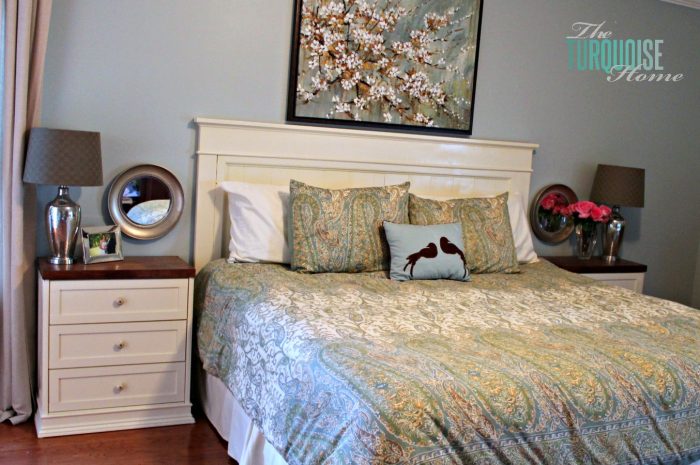 SaveSaveSaveSave