Best Place to Buy Rugs + Shopping Tips
Rug shopping can be overwhelming when you're buying online. These are some of my favorite vendors for the best place to buy rugs.
The day I revealed my living room makeover (back in 2013) was a big day here at The Turquoise Home. At the time, it was the 4th all-time highest viewed post on my blog and had been pinned more than 26 thousand times. 🤪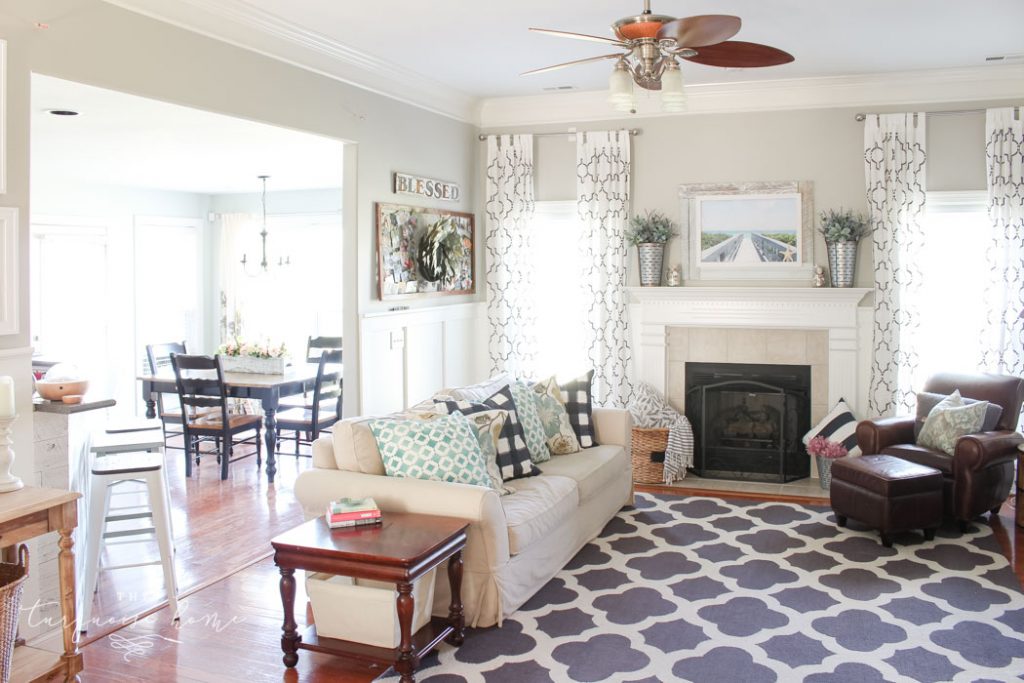 Therefore it's also generated the most questions of almost any post on my blog. I am frequently asked about my curtains, wall color, media cabinet, couch and club chair. But the most asked about item in my living room is by far my rug.
This was back when online shopping was a new trend for rug shopping and everyone want to know where to find the best rugs online.
Today, people are buying rugs from all over the web and it's not as hard as it might seem. Before I jump into my favorite retailers, though, I thought I'd share some tips for buying rugs online.
This post contains affiliate links for your convenience. See my disclosure policy.
Tips for Buying Rugs Online
1. Price Match
Most of the rugs you see online are sold at multiple retailers under different brands and names. But one way that I find try to find them at different stores is to search for the description.
One of my favorite rugs can be found at multiple retailers by searching "olive charcoal rug". The same rug will pop up from all over the web. So, I'll just click through and check the prices and shipping costs at each one until I find the cheapest one. Obviously, you'll want to pick a reputable retailer (from my list below ☺️), but that's the best way I've found to price match.
2. Search for real-life photos online
I will always look to see if another blogger has used a rug I want in there home. When I'm price matching the rug, I'll make a list of all the names it goes by online and then search for those names. It's an easy way to get a "real life" look at the colors of a rug in someone's home before you buy!
3. Measure your space
Don't just eyeball your space and then buy a rug. They are too big, bulky and expensive to guess. ☺️ Either take a tape measure and measure out the space and visualize the rug in place, OR I highly recommend taping the size of the rug on the ground with painters tape.
You'll be surprised how many times you'll think you know what size you need, and then you'll tape it out and realize it would have been way too small or too big.
Ask me how I know. 😉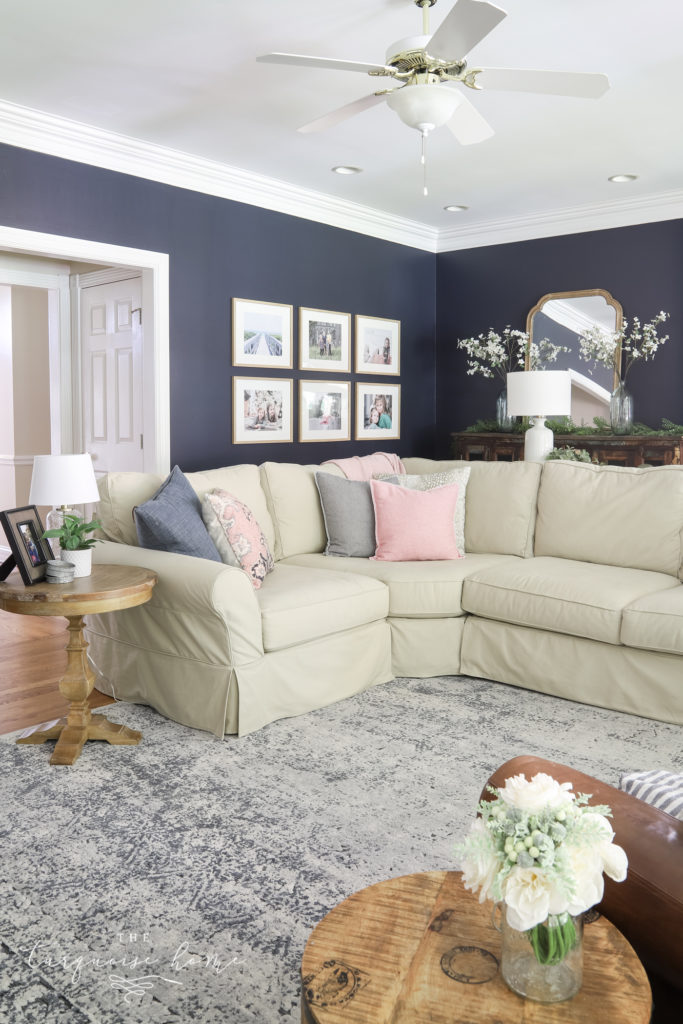 I've written out some really helpful rug size rules in this post and I hope it helps you in your rug-buying journey!
And like any rule, some are meant to be broken. So, if you LOVE the look of a rug that floats in the middle of a living room floor, or a big rug that touches all of the walls of a room, then by all means go with it!
The Best Place to Buy Rugs
Back when I wrote this post originally, I had only purchased four rugs for my home, from three different sources. But today I've purchased quite a few more and my list of retailers has grown a bit. I think you'll agree that these are the best places to buy area rugs online.
I've bought more rugs from Wayfair than anywhere else because it offers free shipping and is typically very fast. Do be sure and check their returns policy, though, because they aren't always free. But I will say that their customer service is great and if there's a problem with your order, they will take care of you!
They have a lot of great quality rugs at the lowest prices. I bought my living room (blue) and bedroom (beige) rugs from Wayfair and have been very please.
Duh! You'll find that Amazon has very similar pricing to Wayfair and has a lot of the same rugs. But I will purchase from Amazon if it specifically says that rug has free returns. Right now I'm looking to buy a rug for my dining room and I will use Amazon because they're offering free returns on this item.
So, again, we know this is a reputable retailer with good customer service, usually good shipping times and free shipping and free returns (on some items) with Prime membership.
A new best place to buy rugs online is Ruggable! I'm sure by now you've become familiar with Ruggable, the washable rug. So smart! After hearing several friends rave about their Ruggable rugs, I tried a runner for myself in our kitchen. Prone to messes and spills, I've always been wary of putting a rug in the kitchen. But so far we're loving it.
I've washed it a few times now and it's washed and dried so well. Other than a little pit of piling on the banding, it looks just like it did the day I received it. I even got pink icing out of it with no problem!
The prices are inexpensive (as rugs go) and the functionality can't be beat in a heavy trafficked or spill-prone area.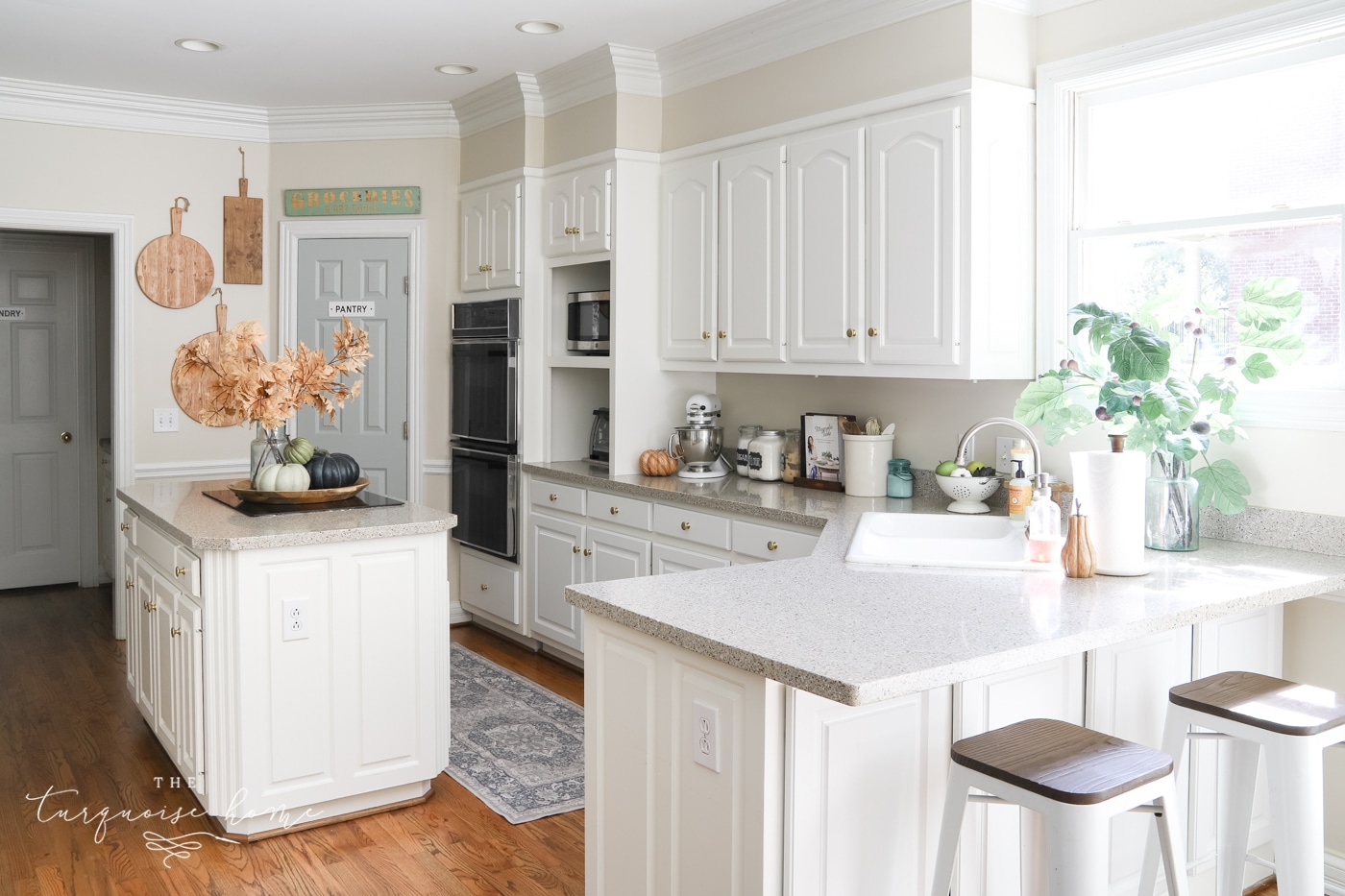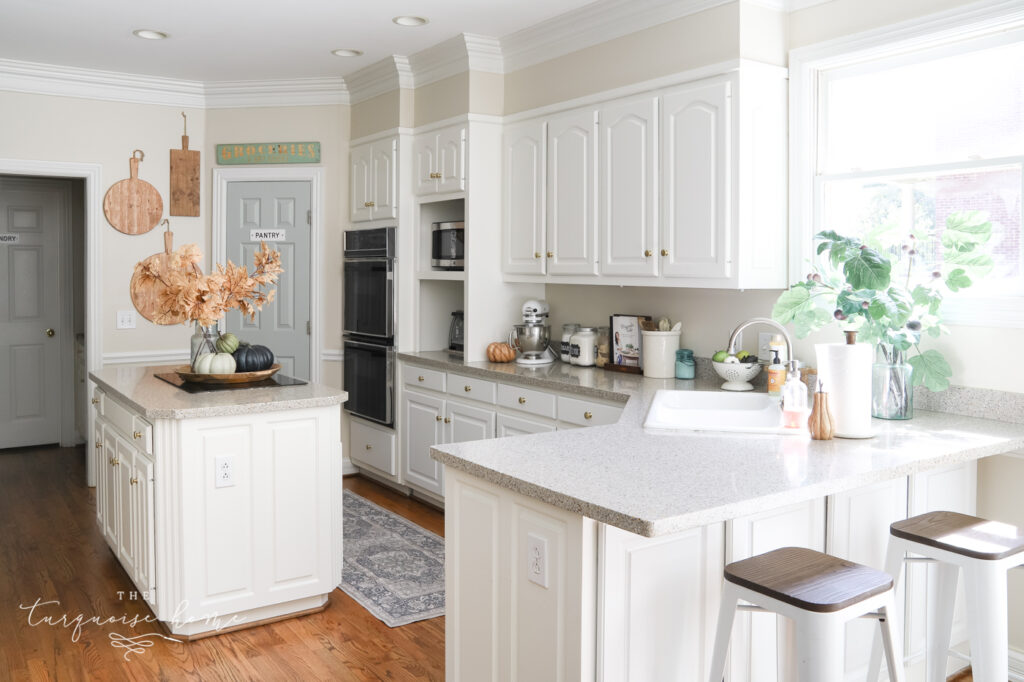 I've had success buying rugs at Overstock over the years. I find that they have very similar inventory, pricing and shipping timelines to Wayfair. So, if something is sold out at Wayfair, always check Overstock, and vice versa. And price match between the two. I've found that usually one is cheaper on any given day.
You can find the Chris Loves Julia rug collection at multiple online retailers, but I had to mention it because they are beautiful and affordable rugs! Loloi has awesome rugs (I have two of them) and are high quality for the price. I don't think you'll go wrong with any of these! Find them at Amazon or Wayfair.
---
Have you found a new best place to buy rugs online? Where is your favorite place to buy an awesomely, budget-friendly rug? What's your best tips for buying rugs without seeing them first? Do tell in the comments below!
MORE POSTS YOU WILL LOVE: