Easy DIY Heart Pillow Cover | Fabric Appliqué with a Silhouette Cameo
These are the cutest, simplest pillows with neutral hearts which are perfect for Valentine's Day or any other time. We made a simple, no-sew fabric appliqué with a Silhouette Cameo, which also means they are super easy!

Since they are neutral, you can leave them out after Valentine's Day, in my humble opinion. 😋 Or you can go all out with reds and pinks for the big day. Your choice, but they are super cute either way, right?!?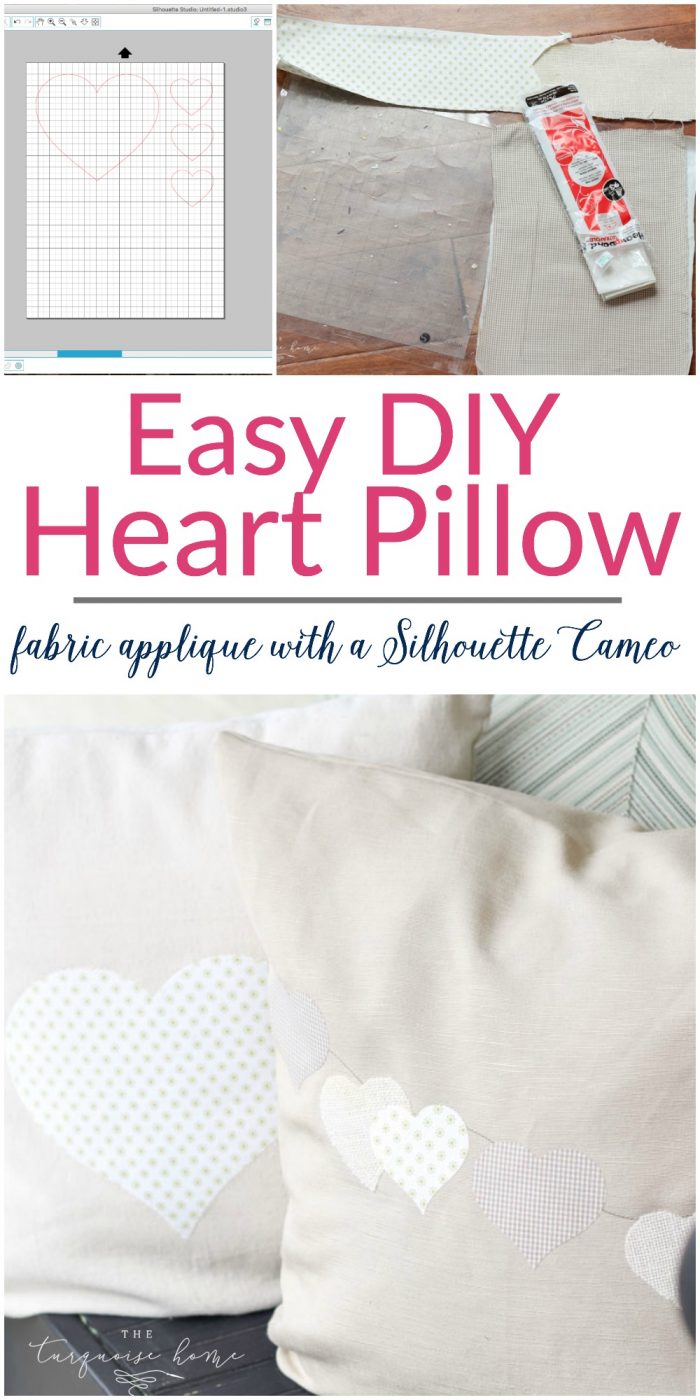 My assistant and dear friend, Emily, made these pillows for her front porch. I just love them!
What You'll Need to Make an Easy DIY Heart Pillow Cover
Pillow cover (DIY tutorial HERE)
Scrap fabrics for the hearts
Silhouette Cameo (my favorite crafty tool!)
Heat Press or household iron
Sewing machine, optional (if you're making your own pillow case or decide to stitch around the designs)
How to Make an Easy DIY Heart Pillow Cover
1. Make Your Pillow Cover (or buy one). Making pillow covers is about my favorite sewing project, or the only one I remotely enjoy. And for someone who hates to sew, that might be a big deal. I can only sew a straight line, but I love to make my own pillow covers. It's a cheap way to decorate your home and change things out for every season. My tutorial for making your own pillow covers is HERE. I like to use drop cloth from the hardware store. Wash it before you use it to loosen it up and make it softer.
2. Gather scrap fabrics of your choosing. If you don't have scrap fabrics, then buy some. Some stores sell Fat Quarter Bundles (bundles of small pieces of fabric) that would be perfect for this project! I used neutral fabrics for this project because it can be more versatile.
3. Iron Heat and Bond Ultra Hold to the Back of Your Fabric. This is what will cause your fabric hearts to adhere to the pillow. If you use Ultra Hold, you don't have to stitch around the hearts, unless you want to, and the pillows are still machine washable. Emily did do a zig-zag stitch around the large heart just for a little extra detail. It's very cute!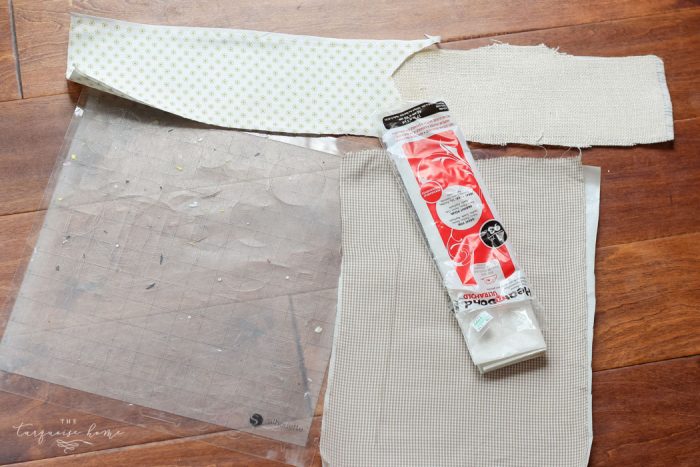 Note: It's important to put some kind of backing on your fabric before you cut it with the Silhouette. This will make your fabric sturdy and keep the edges from fraying. If you're not going to iron it on, you can use something like Sewable Fabric Interfacing or Terial Magic Fabric Spray.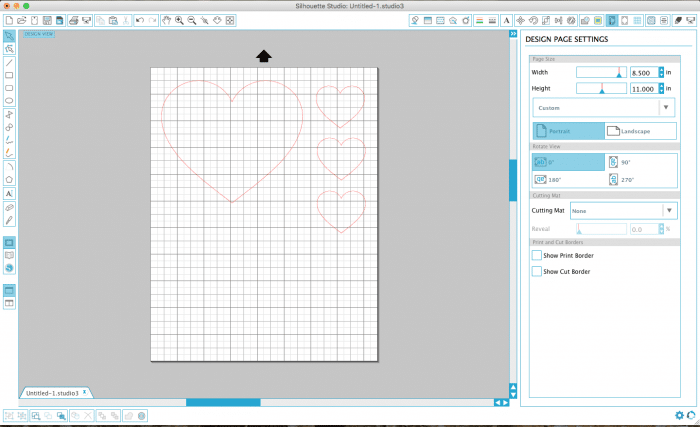 4. Choose Your Image and Cut it out with your Silhouette Cameo. Emily bought a plain heart from the Silhouette Design Store and adjusted the size to her preference. She put one large heart on one pillow and several small hearts on the other pillow. I love how she stitched a wavy line along the middle of one pillow. It looks like the hearts are hung up on a string.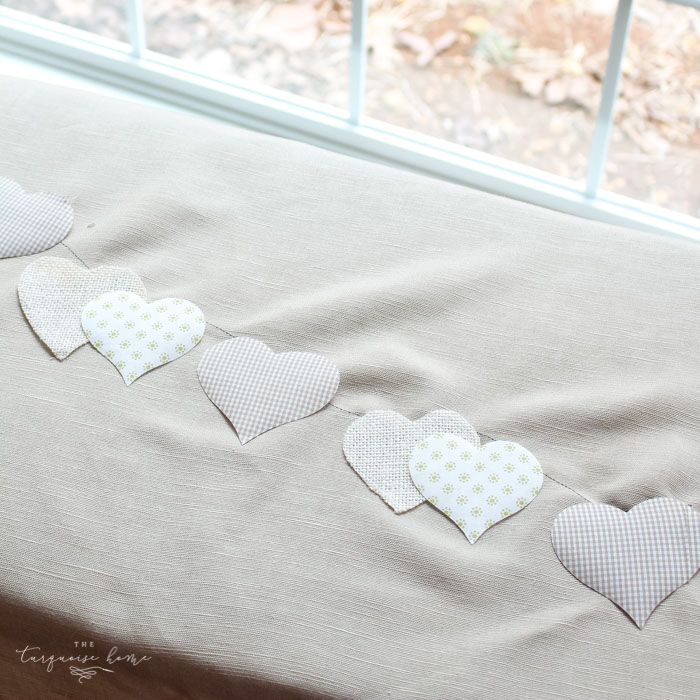 5. Adhere the Hearts to the Pillows. Iron on the hearts how you would like them.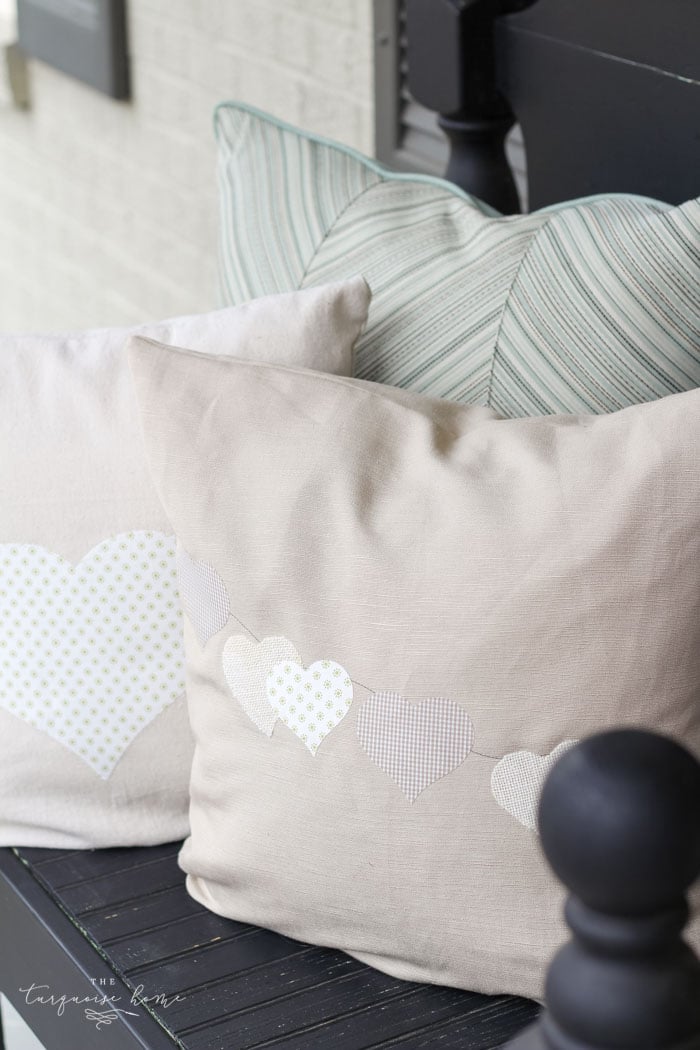 6. Stuff the pillows and display them in your favorite spot! Emily has the cutest bench that she picked up from the side of the road one day. Someone was throwing it out and she rescued it! I love a good rescue story. 😊 She always changes out the pillows for every season and it's so cute!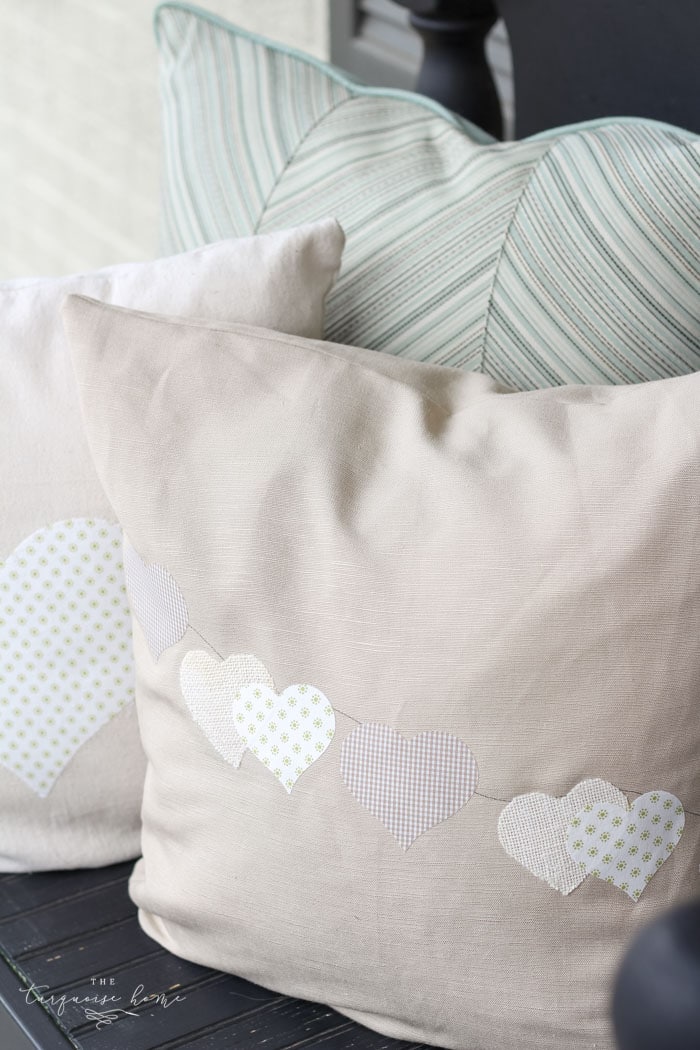 Do you love it? If you have these materials on hand, it's a quick, free project that is just adorable!