Y'all, Spring is coming! And I couldn't be happier. 🙂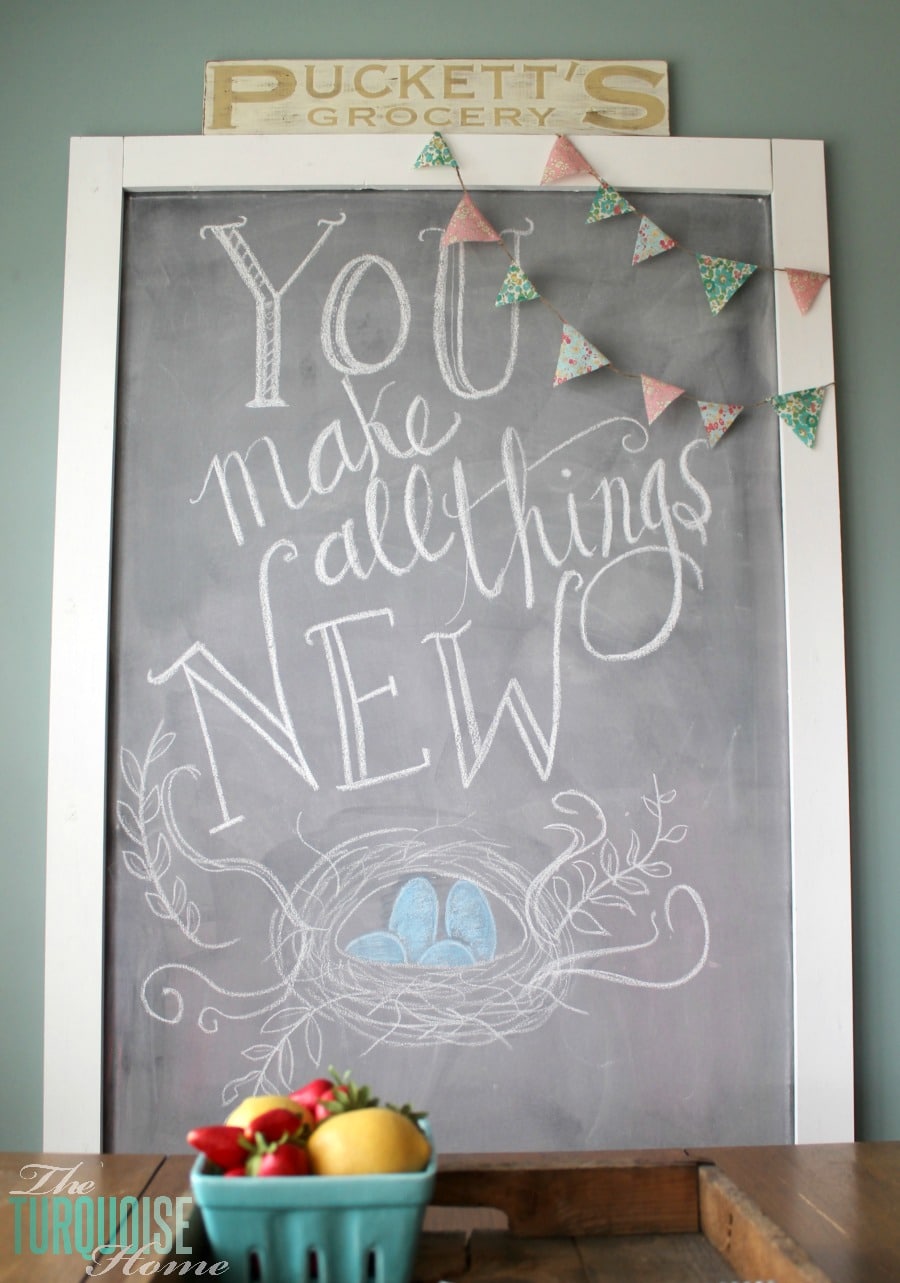 I told Coach in the Fall that for sure Fall is my favorite season. But I forget that it's really Spring. Why? Because it signifies new beginnings. It's been a long, cold winter and can I get an amen for new beginnings?

We need some fresh, warm, sunny days.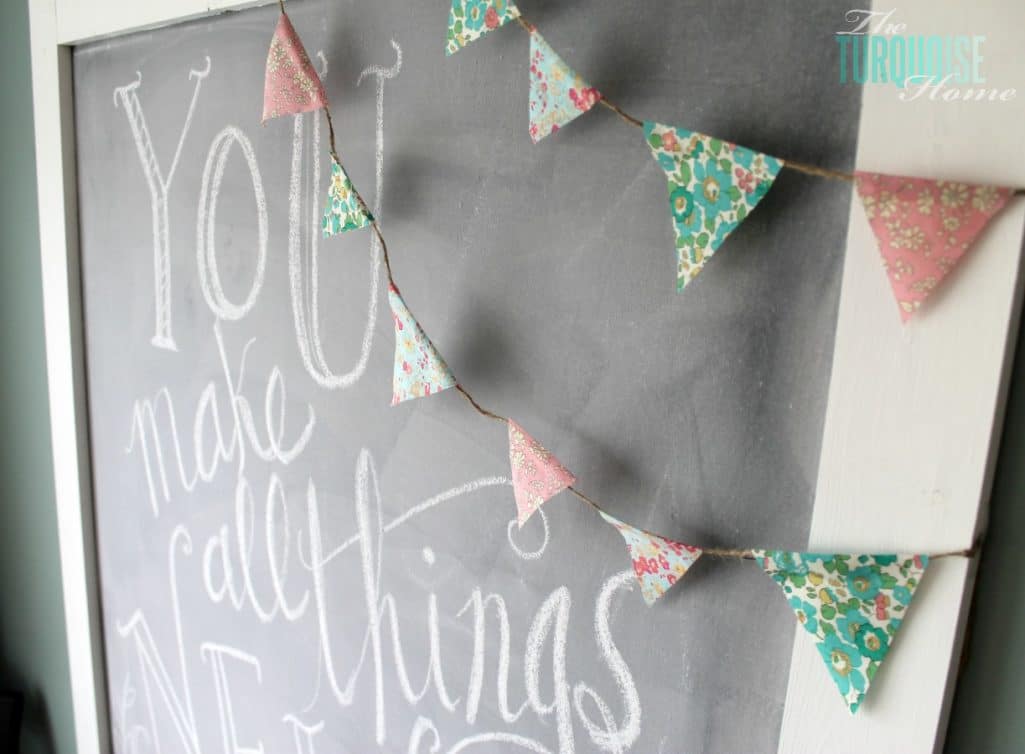 It's also the season of my birthday. Woohoo! And as I get older, I'm more thankful for having birthdays, yet a little more wary of the new number it brings. I'm at 29 and holding, mmmkay?
So just for fun, I decided to spring-i-fy my kitchen chalkboard. I've never tried to do anything other than write happy birthday or a fun saying or Bible verse before. But this time I wanted it to be a little pretty… and springy.
If you've ever wanted to make your own huge chalkboard, you can find the full tutorial HERE!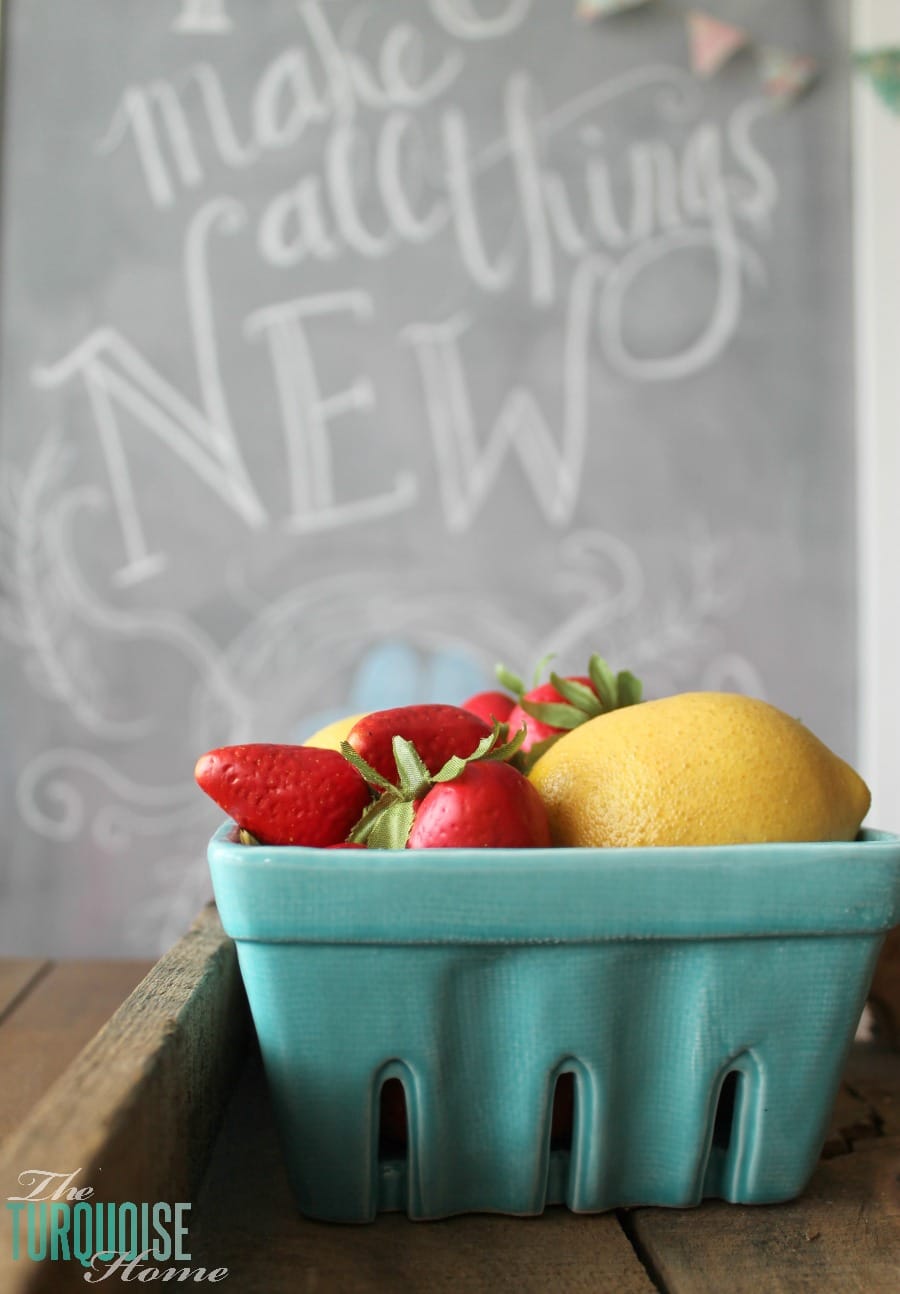 I searched for spring chalkboard art and found this lovely inspiration.
As the weather gets warmer and we usher in a new season of fresh beginnings, I'm most looking forward to …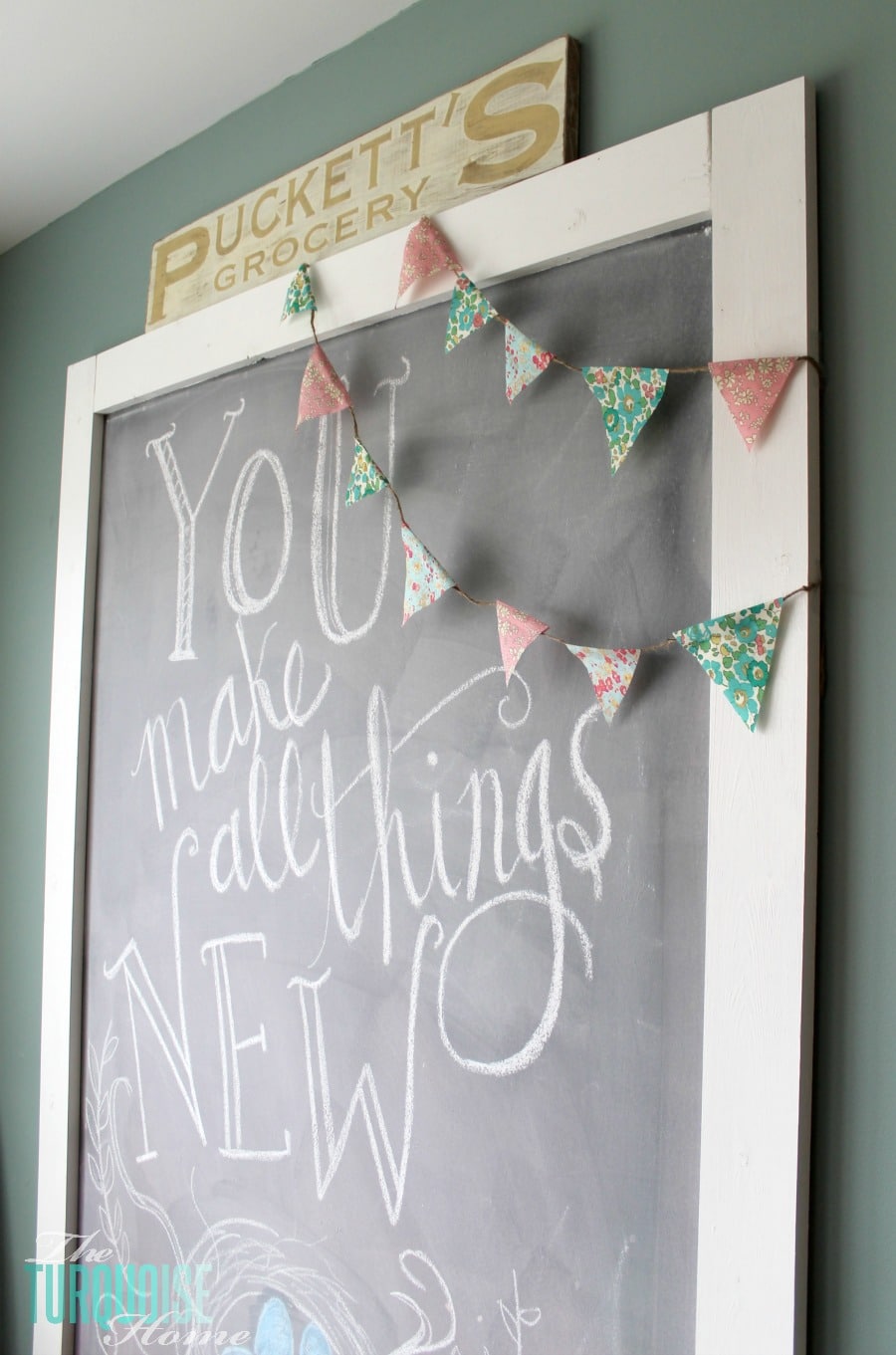 wearing flip flops again… they are my favorite footwear of all time.
seeing the pretty cherry blossoms begin to bud…
… use turquoise in my decor again … yay!
… and pink, because I love me some turquoise and pink together. And the combo just doesn't scream winter. But it does scream Spring!
… playing outside with my girl
getting closer to pool weather and going to the beach. CANNOT wait for that one.
… opening the windows and letting the fresh air in
spring cleaning … well not the actual cleaning part, but the reward of having a deeply cleaned house
… long days with lots of light
and …
… walks around the neighborhood after dinner.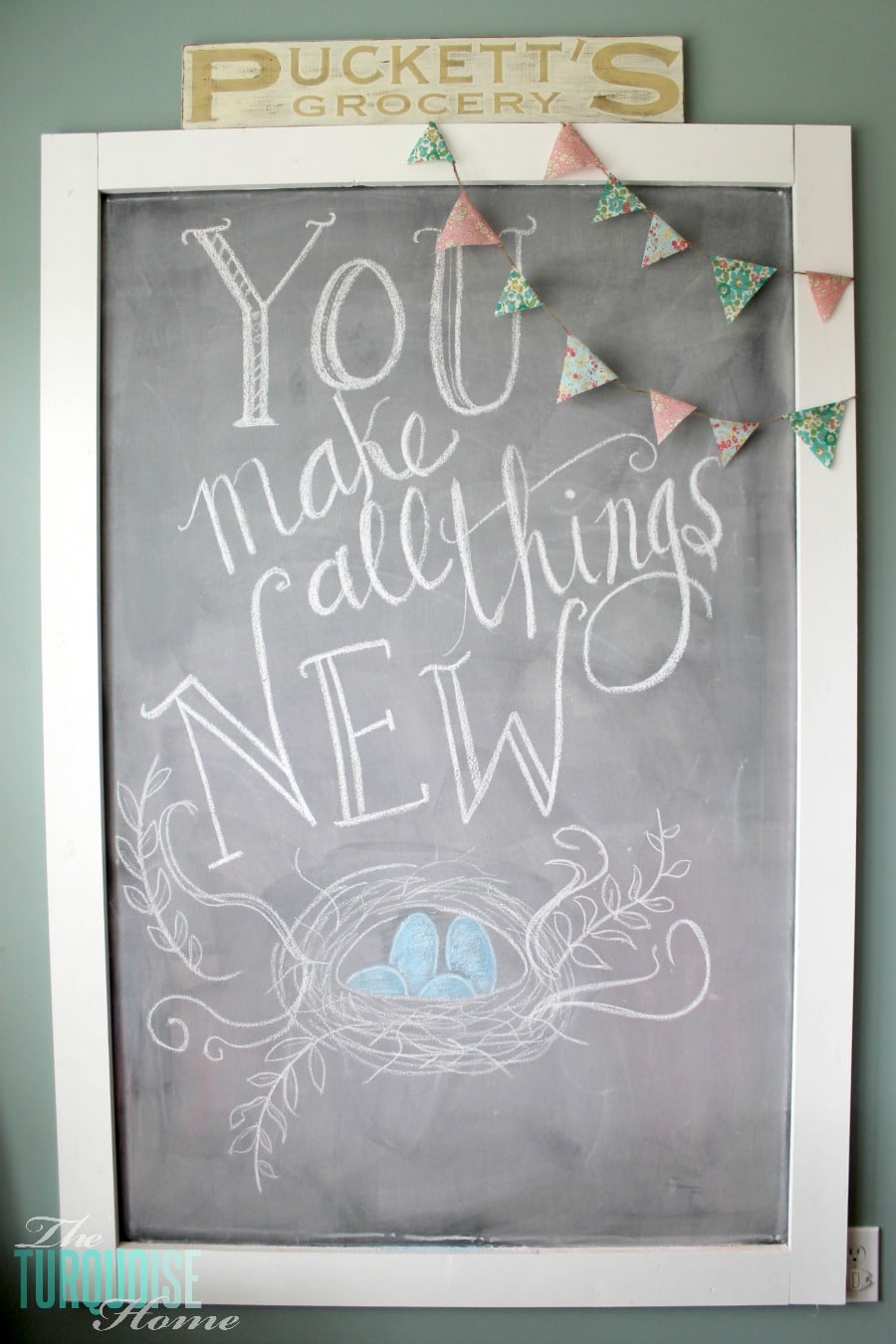 What are you looking forward to this spring?


Get Instant Access to my Guide to Customize Your Home on a Budget
Grab your FREE guide for 10 Ways to Customize Your Home on a Budget: simple projects to transform your home from builder beige to a home with character and charm!