Essential Elements of a Farmhouse Bathroom
While the farmhouse bathroom has been a trend for a while, I just can't get over them. I love the simple, open storage spaces, the fun accent walls with shiplap and tons of natural wood tones.
It all just speaks to me and I have big plans to makeover my bathrooms at some point in the not-to-distant future. They may not be totally 100% farmhouse style, but I would love to incorporate some of these ideas in my future design plans.
I've gathered some of my favorite farmhouse bathrooms in this post and I hope you will find them as inspirational as I did! As I scrolled through each one, I noticed certain elements that seemed to be present in most if not all of them!
And I encourage to click through to see the details in these bathroom makeovers. Some of them are merely cosmetic and don't include any demolition or major constructions projects. It just goes to show that anyone can make their space something they love with a little decoratin'. 😉
Essential Elements of a Farmhouse Style Bathroom
1. Sconce Lighting – I mean, most bathroom lighting is a sconce light, but these are super cute non-ugly sconces. You know what I'm sayin'? A lot of them have the schoolhouse light vibe going on, or have exposed bulbs. BTW, I recently discovered Edison bulbs that I don't hate, because they aren't nearly as yellow as some others I've tried. I'll do a whole lighting post soon, but I digress. A pretty sconce light source is a must in a farmhouse bathroom.
Scroll and click/tap images below to shop Farmhouse Bathroom Lighting:

2. Shiplap, of course. I mean, it's just obvious. Whether it's an accent wall or the whole thing, it's well represented in this style bathroom.
3. Open Storage. Open shelving and baskets play a major role in the farmhouse bathroom decor scene. We want to be able to see all of those pretty rolled towels and open soaps. #CantStopWontStop
Scroll and click/tap images below to shop Farmhouse Bathroom Storage:

4. Lots o' Natural Wood Tones. Now, my eyes get all lovey dovey when the wood tones are found aplenty. I love some gorgeous natural, medium tone wood. I've noticed that a lot of counters are wood in these farmhouse bathrooms, which are gorgeous, but I wonder if they are hard to keep clean in a bathroom. I guess they just seal them really well. And if you're not brave enough to install a wooden counter top, you can always pull the wood in with the mirror or some open shelving.
5. Hooks. This plays again with the open storage, but you don't see too many towel bars in a farmhouse bath. It's all about the towel hook!
Now let's check out some gorgeous eye candy & inspiration!
15 Gorgeous Farmhouse Bathrooms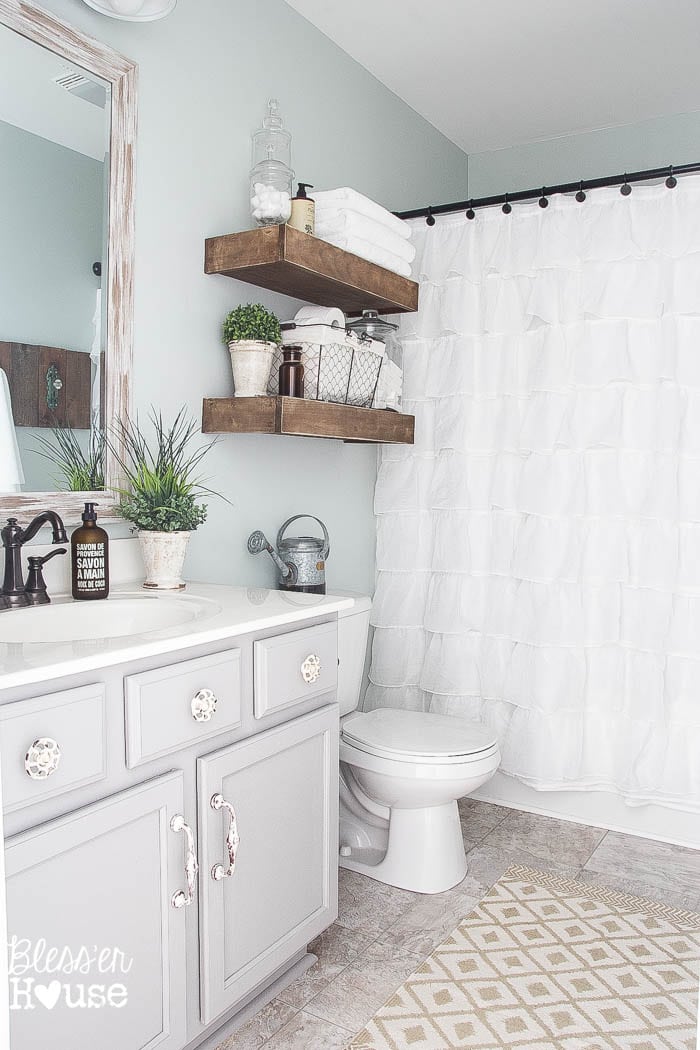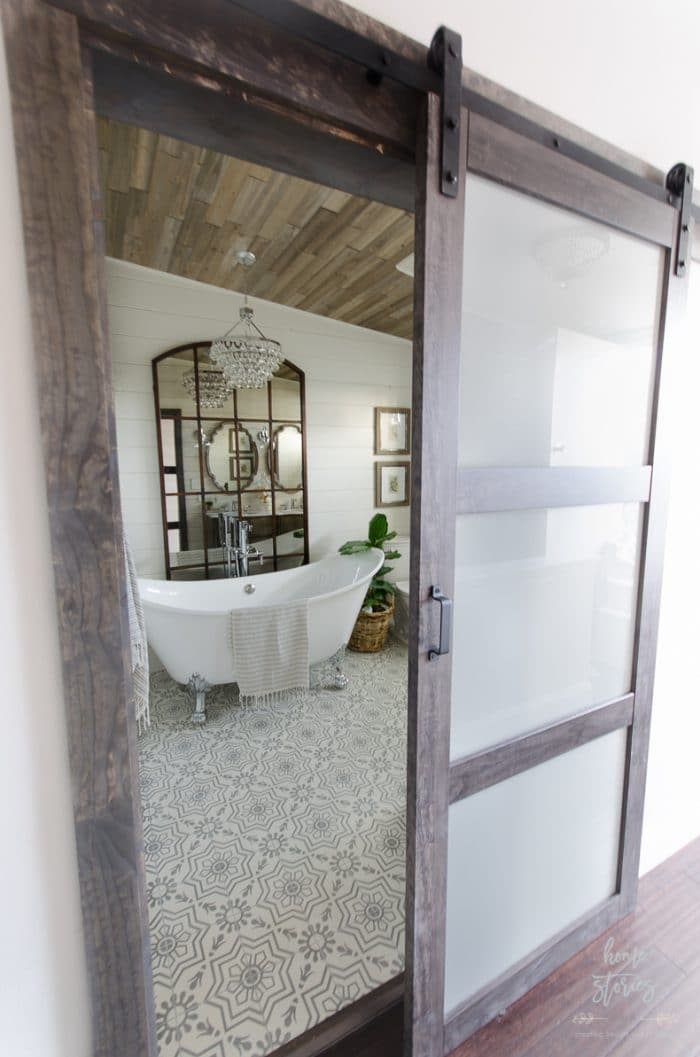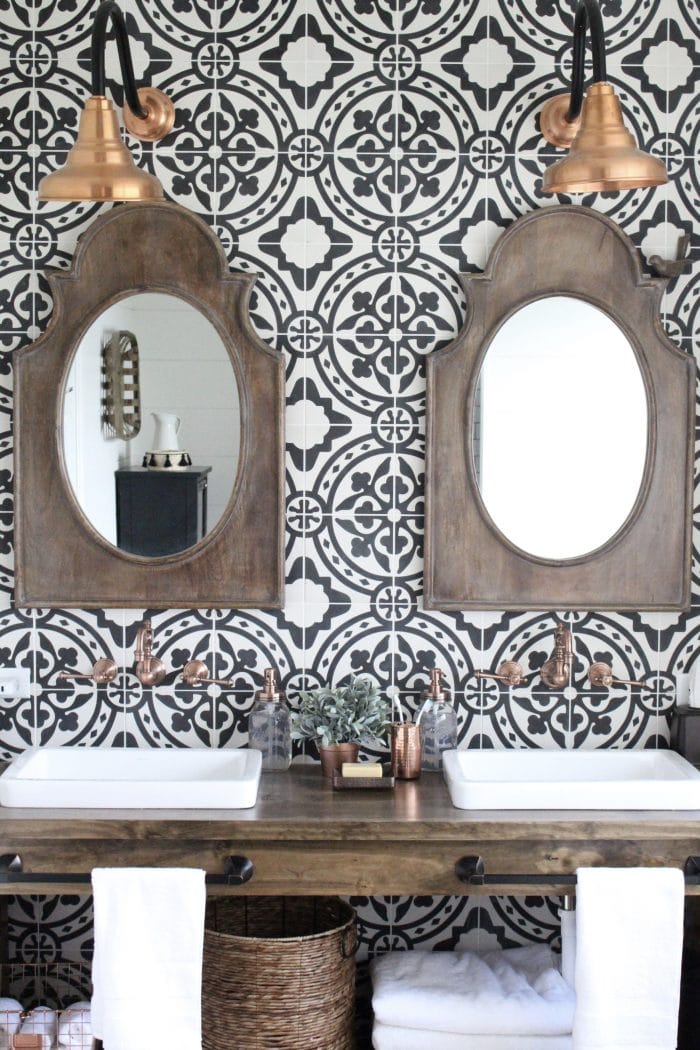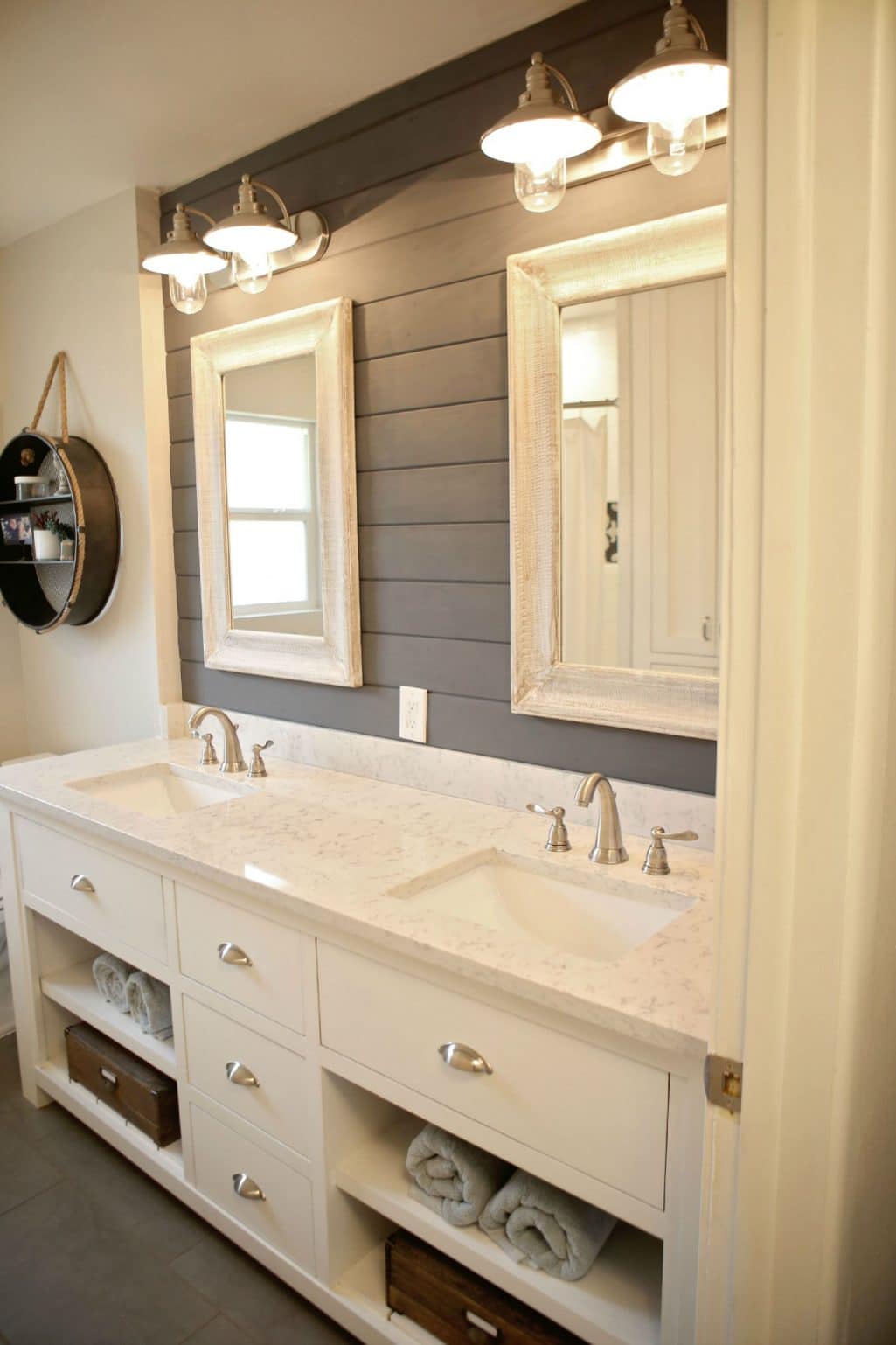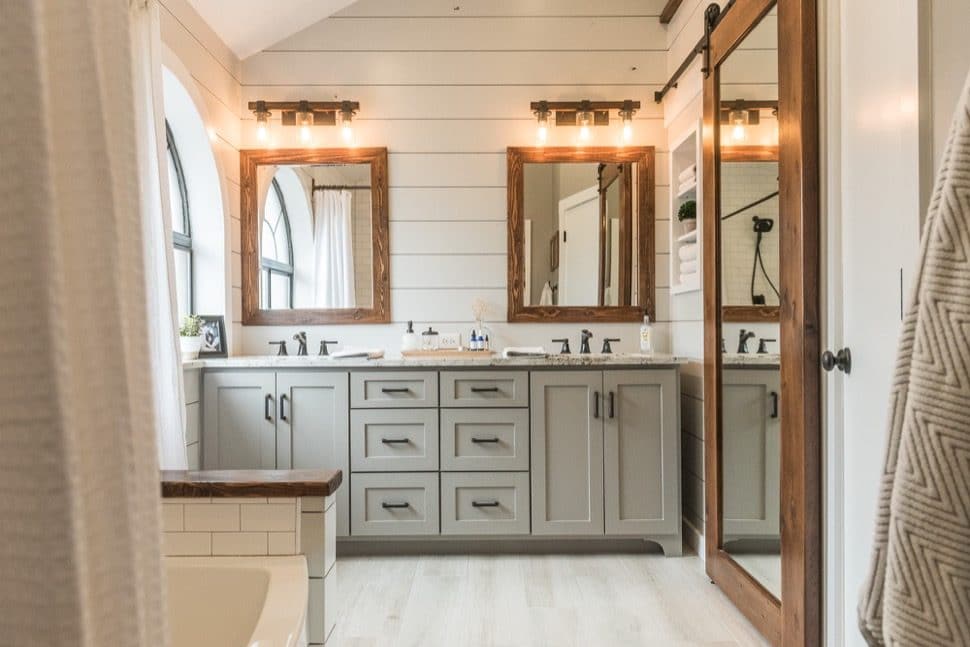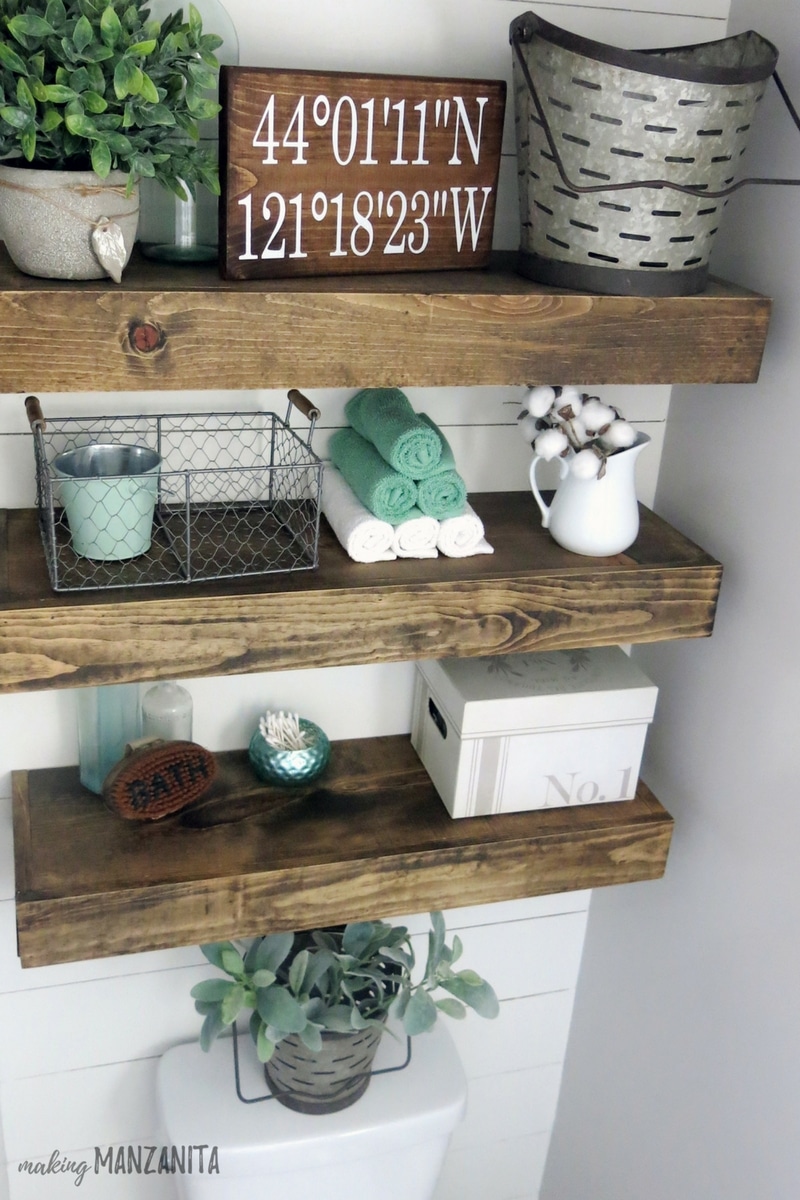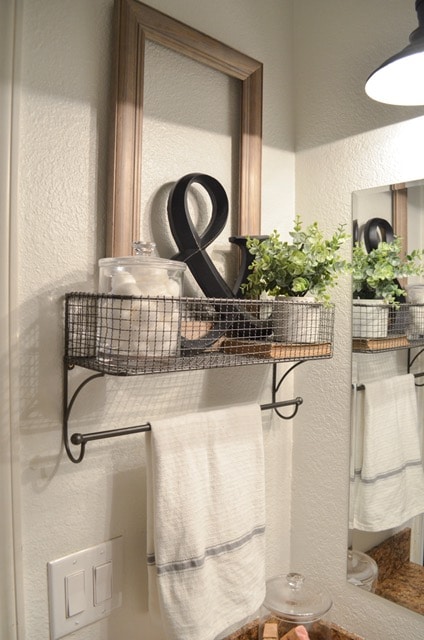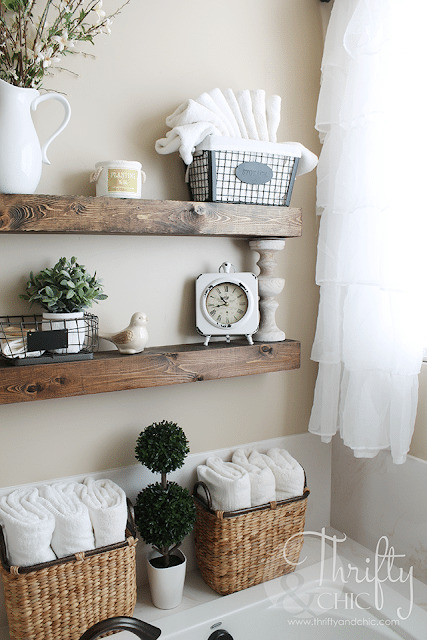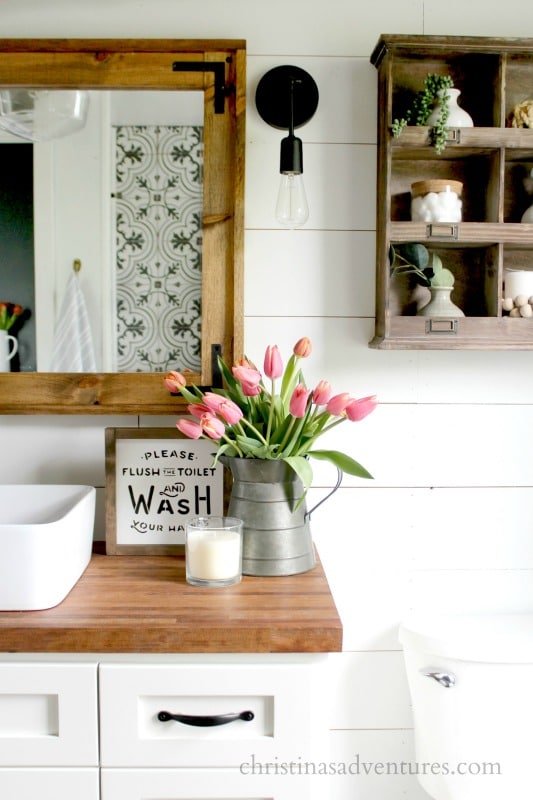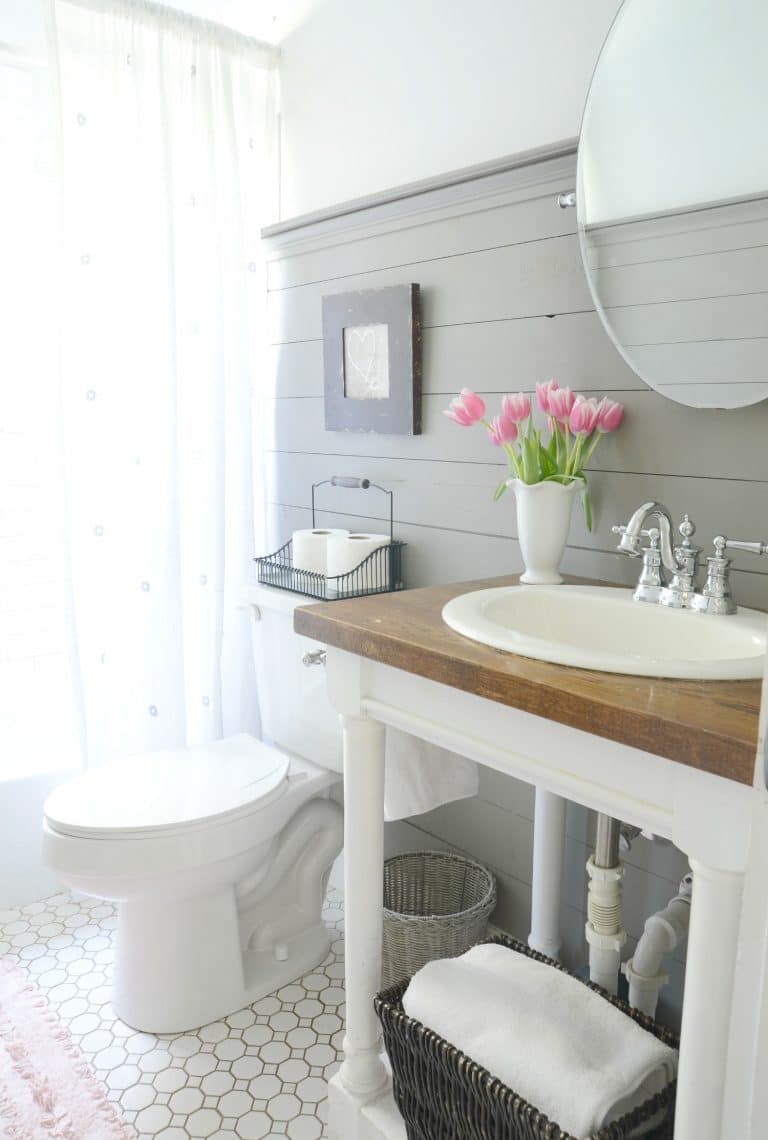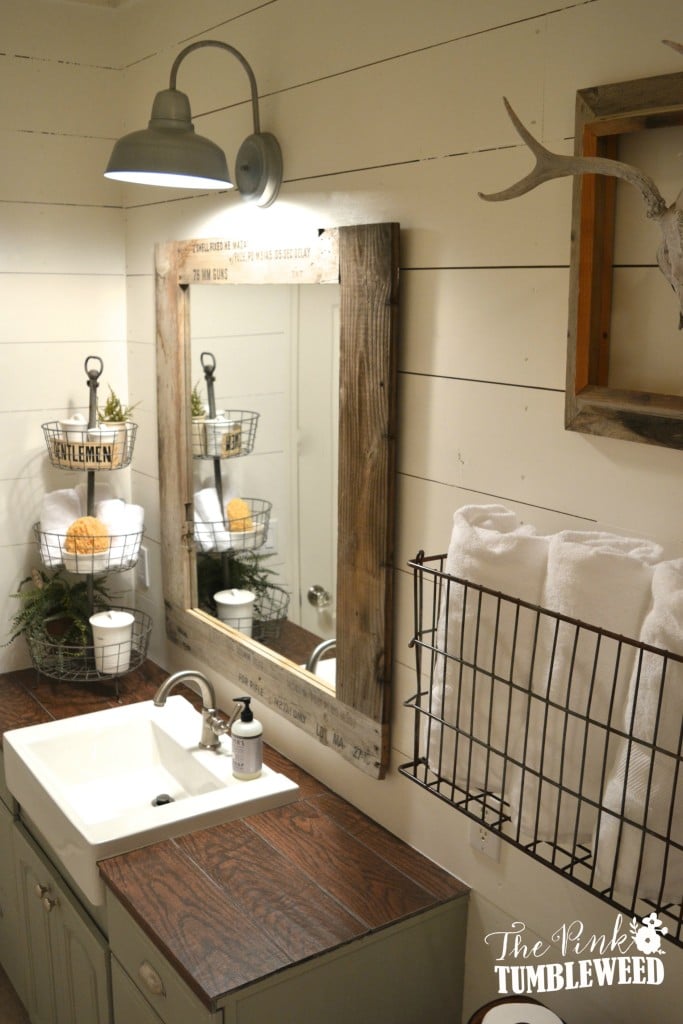 The Pink Tumbleweed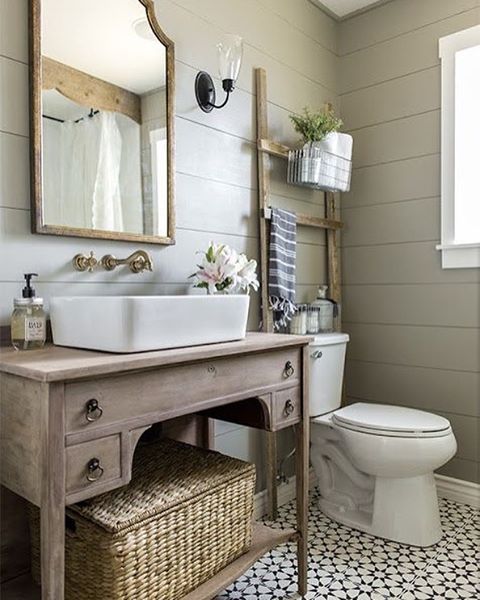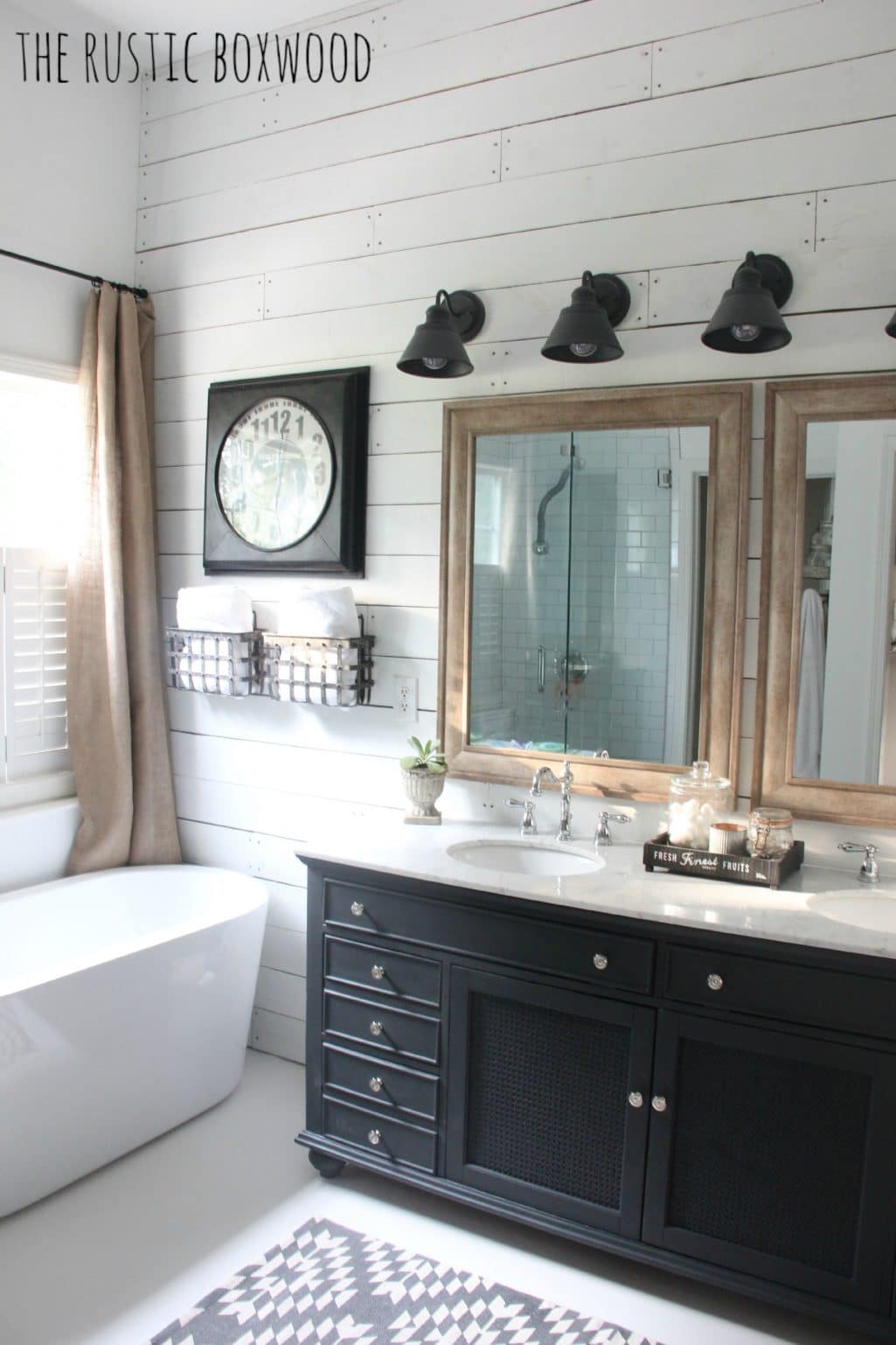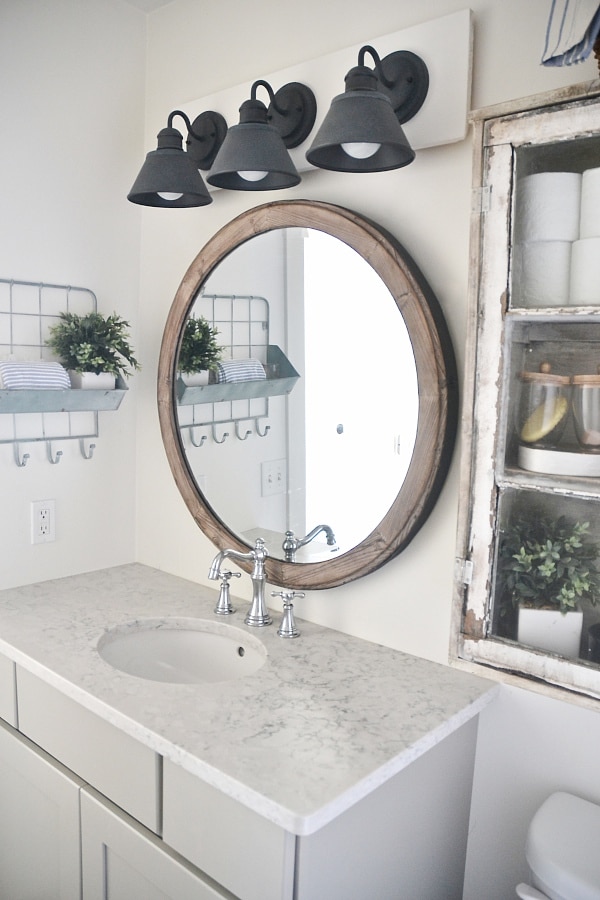 Thanks for visiting the blog today and checking out all of these gorgeous farmhouse bathrooms! Aren't they all just amazing? I hope you're inspired to create a bathroom retreat of your own!
More Posts You Will Love:SaveSaveSaveSaveSaveSaveSaveSaveSaveSaveSaveSaveSaveSaveSaveSaveSaveSave