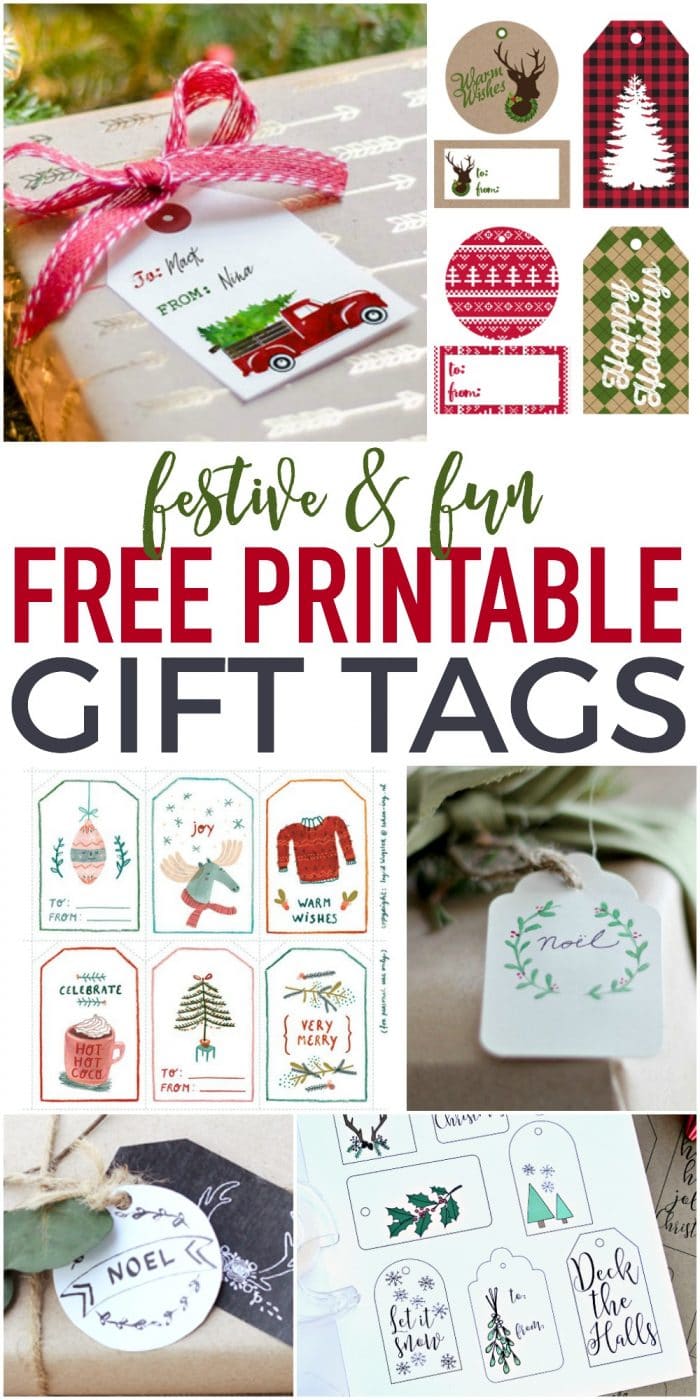 Hi Friends! I've been wrapping gifts today and decided that it's one of my least favorite things ever. Ha! I procrastinate and procrastinate because while I'd like to just throw each one in a gift bag, I like to take the time to make them pretty at Christmas. I just think it's more special when it's wrapped all pretty.
This post may contain affiliate links for your convenience.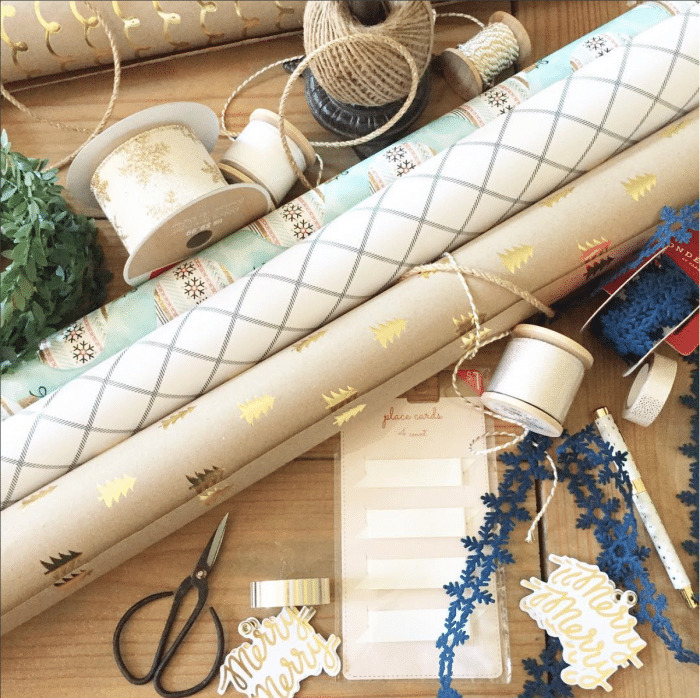 Shop This Look

So, I make myself do it up special! Whether you like to wrap presents or not, you may enjoy some pretty fun gift tags! There are a bajillion adorable free printable versions out there, so no need to buy them from the store. Well, unless you just want to. I combine store-bought gift tags and printable gift tags to give a fun and festive look.
8 Free Printable Gift Tags
Here are some of my favorite free gift tags that I found while searching Pinterest today …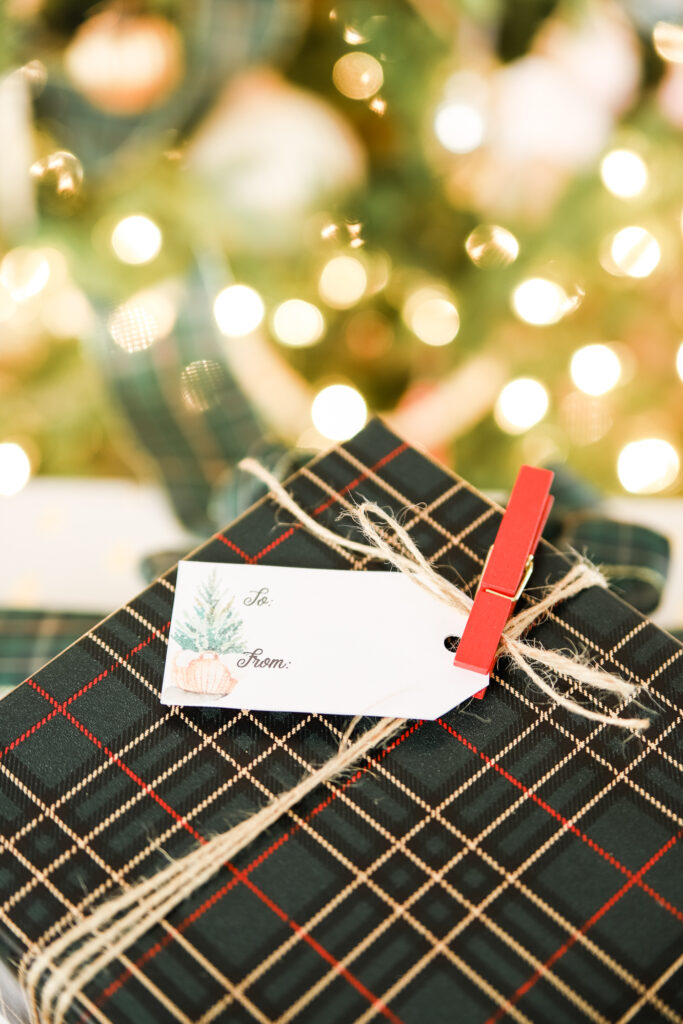 Tree Free Christmas Tag Printable
Do you love wrapping gifts? Or are you more of a gift bag girl, like me?
Enjoy these fun free printables!