I've been dreaming about having a hot chocolate bar in my home for years. It was one of the most exciting visions I had for my new DIY dining room console table. I knew that I would finally have the perfect place to set up a hot chocolate bar.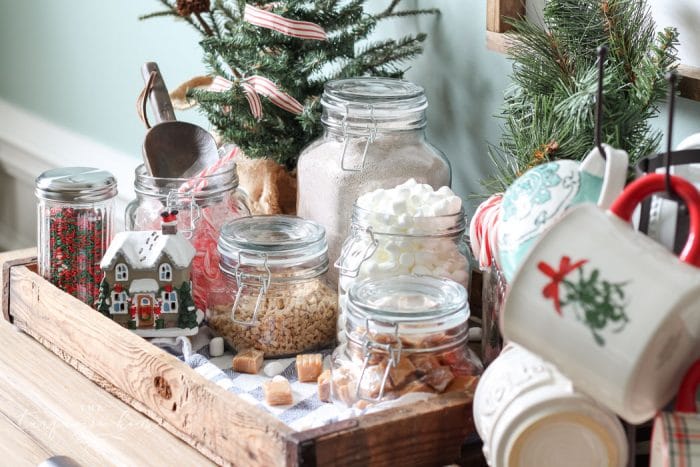 I don't know about you, but I am a huge hot chocolate fan and I can't get enough of the stuff during the "cold" months.
I put cold in quotation marks because I'm not sure it gets all that cold here in Alabama. But if the temperature is less than 50 degrees, then a piping cup of hot cocoa will be just the ticket!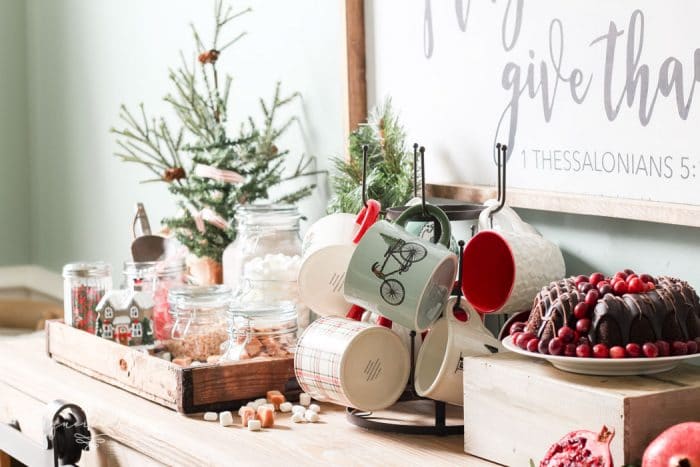 So, every winter, about this time, I whip up a batch of the creamiest hot chocolate (recipe here) and store it away in a large canister for the coming months. (I usually make a second batch, fill up a bunch of mason jars and hand them out as Christmas gifts with a tub of popcorn!)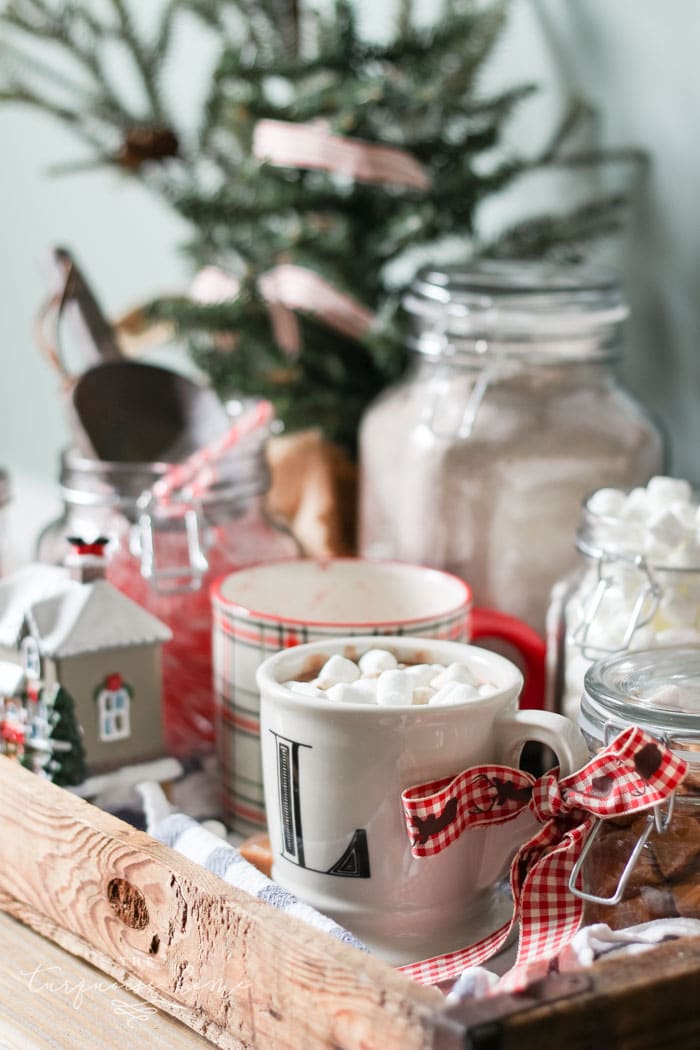 But this year I went one step further and collected some of my favorite, simple hot chocolate toppings and gathered them all in one spot on the new buffet for my hot chocolate bar!
What You'll Need for a Hot Chocolate Bar
Hot Chocolate, of course (best recipe HERE – so yummy and stores easily all winter long!)
Toppings (see my full list below)
Containers (Small lidded mason jars & Large hocking jars)
Spoons
Electric Kettle (I prefer to leave my hot chocolate mix in powder form and let my friends and family add the powder to hot water. This allows them to control how strong it is. We bought this electric kettle recently and love it! It heats up to boiling water in seconds. It gets really hot, so sometimes I'll stop it before it completely finishes heating so we don't burn our mouths.)
Tray, optional
Mug tree, optional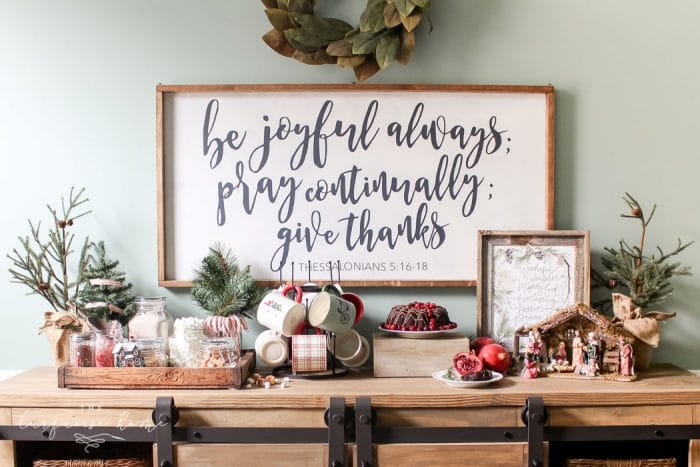 I just whipped up a batch of my grandmother's hot chocolate recipe and filled up the large hocking jar. Then filled up the smaller jars with my favorite toppings.
I included just the basic toppings like:
marshmallows
caramels
sprinkles
toffee bits
candy canes
I'll probably add whipped cream when we're having people over or a special event. I love some whipped cream in my hot chocolate, layered over some marshmallows with just a few sprinkles on top. Yum!!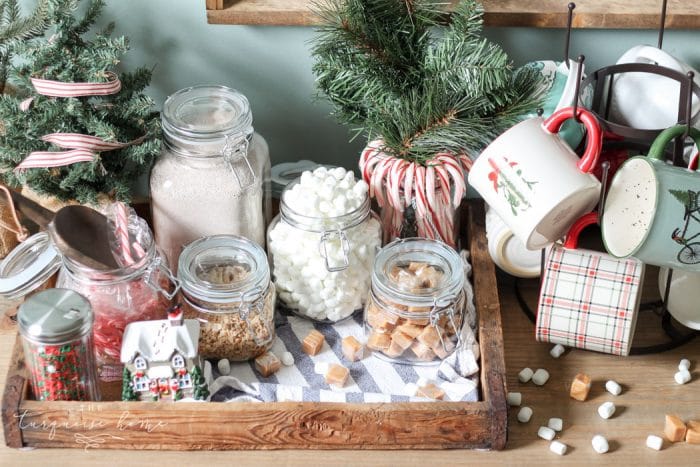 The tray is a perfect place to keep your hot chocolate bar, that way you can move it around if need be. I plan to keep mine on top of the refrigerator when not in use, because of a little girl who lives here. 😉 But I will say that all of those glass jars are heavy, so be careful moving it around.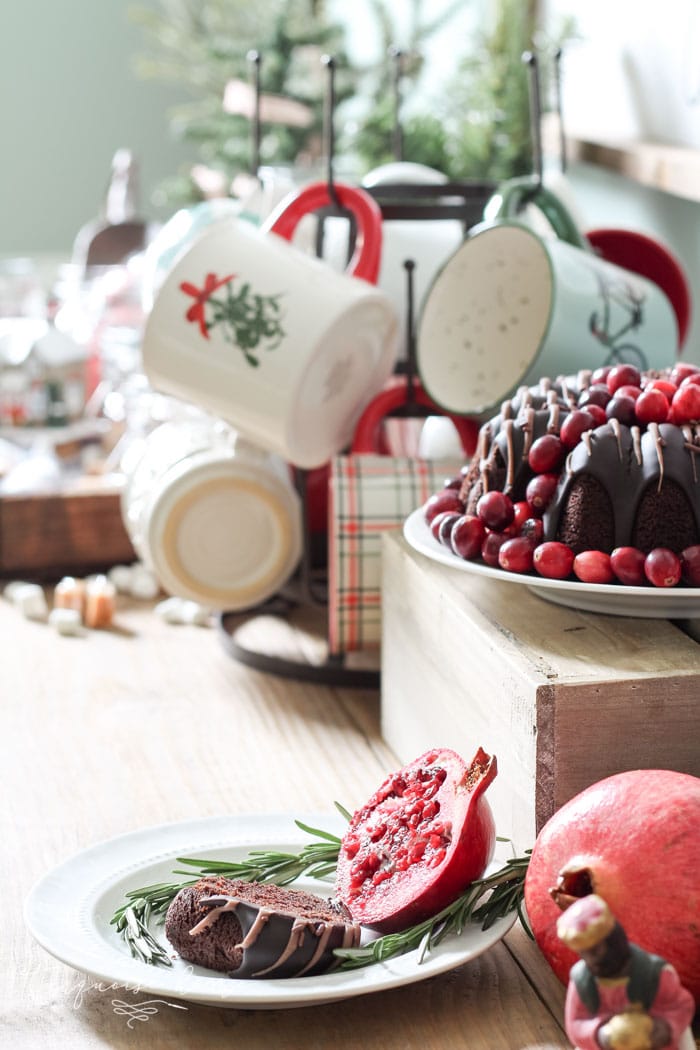 A Hot Chocolate Bar Toppings List
Crushed peppermint, or
Candy Canes
Soft Peppermint Sticks
Toffee Bits
Caramels
Marshmallows
Sea Salt
Cinnamon
Chocolate Sauce
Whipped Cream
Mini Chocolate Chips
Chili Powder (for those who like it spicy 💃🏻)
Biscotti
Whoppers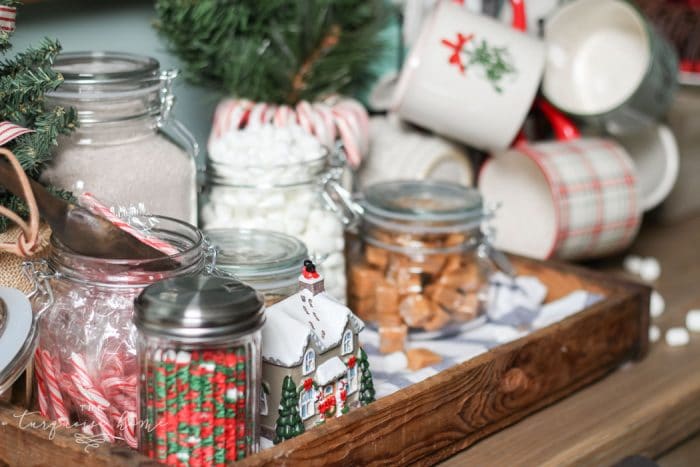 This is such a fun, easy drink station to set up! I hope you'll share yours with me on Instagram if you make one too!
What is your favorite combo choice in your hot chocolate? Do you have a hot chocolate or coffee bar at your home?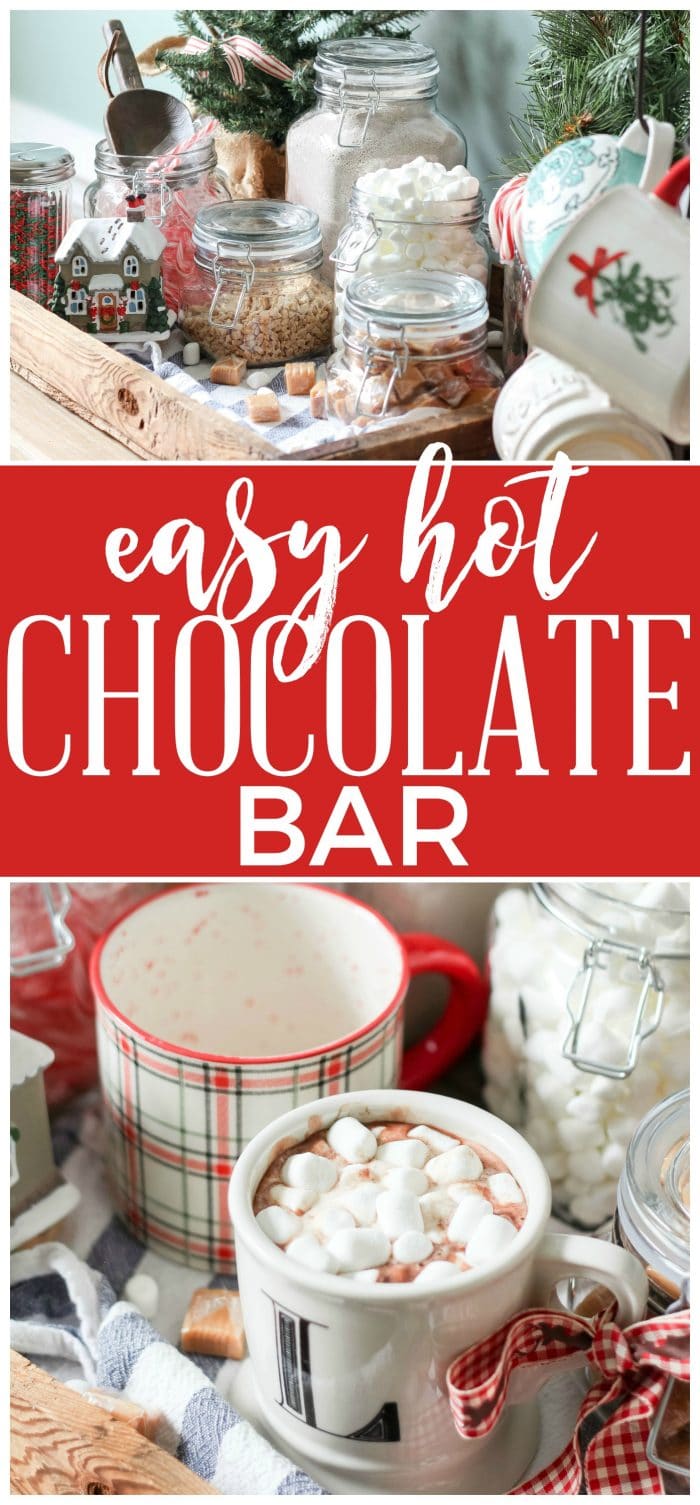 SaveSave
SaveSave
Get Instant Access to my Guide to Customize Your Home on a Budget
Grab your FREE guide for 10 Ways to Customize Your Home on a Budget: simple projects to transform your home from builder beige to a home with character and charm!