Set down the stress and overwhelm this holiday season with our Holiday Planner! It's perfect for getting all of the holiday details out of your brain and on paper. In one location! Don't you feel the stress disappear just thinking about it?
This holiday planner is not just a collection of papers that will sit in your counter. If you use these pages as they are intended, you will take back the holidays and enjoy them again!
This is the time of year I start to feel major anxiety about how I'm going to manage All.Of.The.THINGS.
There are parties to plan, gifts to purchase, treats to bake, meals to prep, decor to put up (and for me: photograph and take down), a house to clean! The lists seems to never end. And the worst thing I can do in those situations is keep it all in my head.
Don't get me wrong, I absolutely LOVE this time of year, but I'll be honest, I usually end up a lot more surviving and a lot less enjoying.
So, I created something that is going to take the CrAzY out of Christmas (and Thanksgiving, too!)!! I made it for myself because I love a good planner/binder for keeping me sane. And I've actually used one of these for a couple of years now have seen how much it helps!
Drumroll please …
Introducing: The Holiday Planner!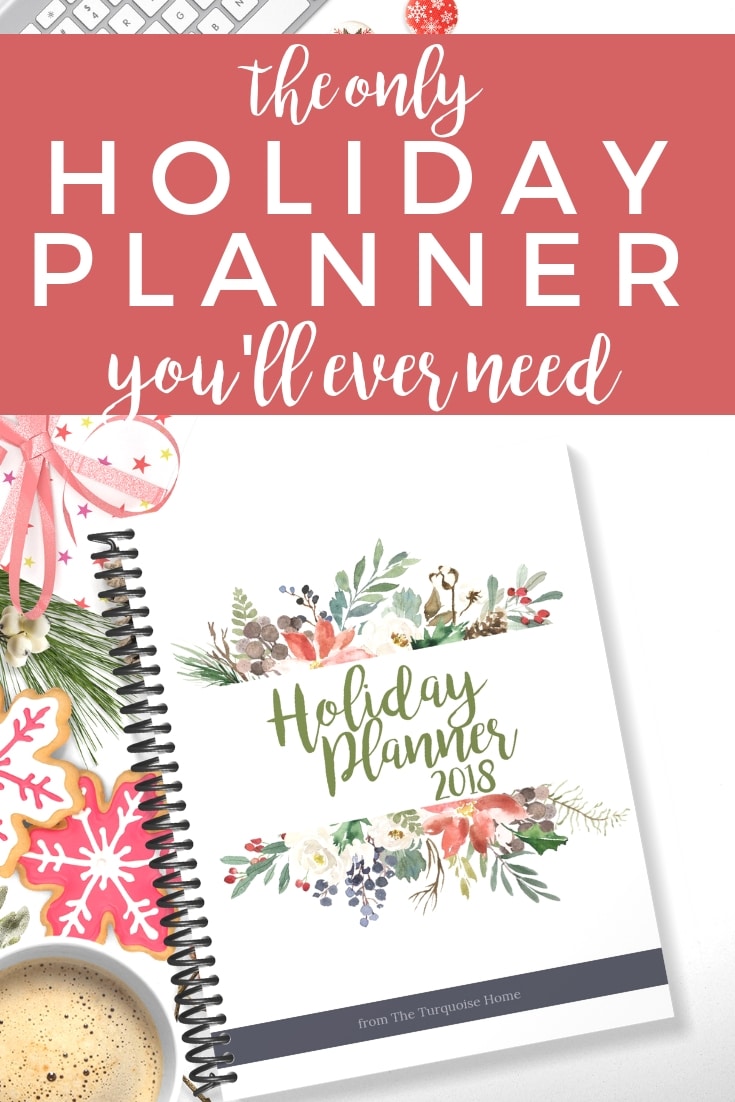 It's the first time I've made a binder for myself, and I wanted to make it available for you, too! So, I opened up a new shop where it's listed for purchase. Click here to purchase the Holiday Planner and have a more enjoyable holiday season!💗
What are the Benefits of the Holiday Planner?
Set holiday goals as a family so that you can be intentional about your time.

Make a holiday budget so that you have enough to go around and aren't surprised by any expenses.

Make a plan to bless others so you don't miss the Reason for the Season.

Plan your gatherings with purpose so you don't forget a single thing.

Use the decluttering strategy to make room to enjoy the season.

Organize your Decor and make the Decorating process a sweet memory.

And so much more!
What Does the Holiday Planner Include?
The 40+ page binder includes…
5 sections: General Planning, Budgeting, Decluttering & Decorating, Gifts & Shopping  and Entertaining & Food
Holiday Season Goals
Holiday Bucket List (plus ideas!)
Acts of Kindness Calendar (plus ideas!)
Calendar Pages with suggestions for monthly priorities
Overall and Detailed Budgets
How to Declutter for the Holidays
Guide for Decorating (without stressing!)
Holiday Decor Checklist
Holiday Decor Inventory Pages
Holiday Decor Plans
Box Labels for Decorations (use with Avery shipping labels)
Shopping Lists for every Shopping Day Imaginable
Free Printable Gift Tags
Thank You Notes List
Christmas Cards List
Event Planning Pages
+ more!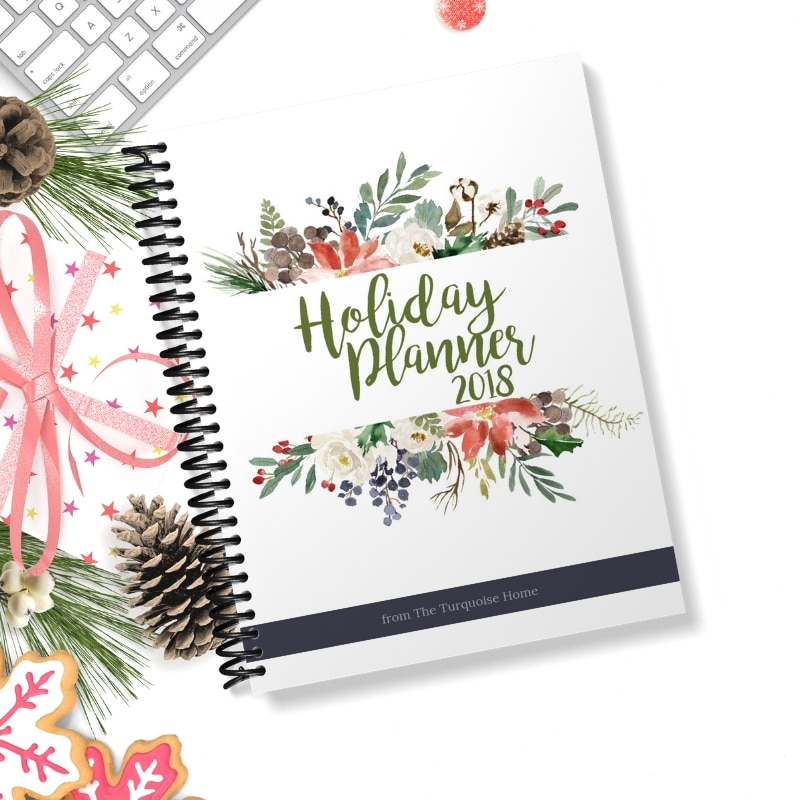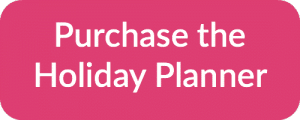 Tips for Using the Holiday Planner
1. Print it Out. I have a wonderful color printer at home (as in the ink lasts a long time, prints well, it's wireless and I don't ever feel like kicking it 😉 ), which is where I print my printables 99% of the time. But if you don't have a printer at home, I'd recommend Office Depot or Staples. If you want to get fancy, you can get Avery 8164 shipping labels for the box labels (or plain sticker paper) and some card stock for the gift tags. You can also print the box labels on card stock and adhere them with packing tape. Other than that I just use regular printer paper.
2. Hole Punch It. I use a cheap-o 3 hole punch to make the printables work in a binder.
3. Put it in a Binder. I have tons of binders all over my house because I'm obsessed, but this planner will fit in a 1/2 inch binder. I like to get a binder with pockets, so that I can keep extra things in it. This one looks perfect!
Tip: Only print the pages you will use! There's no need to print everything out unless you think you will use it all. So, save your ink! I included everything I could think of, and even I won't use every single page in the binder. For example, if your family stays home for Black Friday and doesn't go shopping, then there's no need to print out the Black Friday Shopping List. Easy peasy!
Happy Planning! May you have a stress-free, intentional holiday season this year!
Laura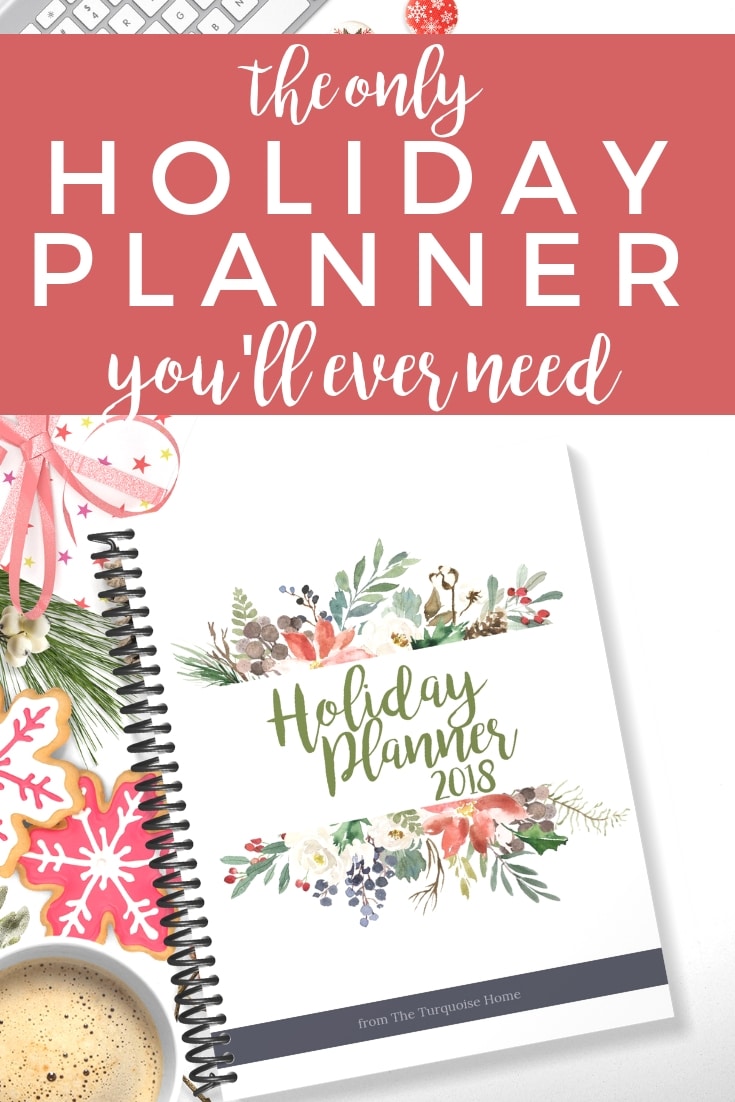 More Posts You Will Love:
Get Instant Access to my Guide to Customize Your Home on a Budget
Grab your FREE guide for 10 Ways to Customize Your Home on a Budget: simple projects to transform your home from builder beige to a home with character and charm!