Learn how to style a summer mantel with a lake themed decor! Including photos from vacations and a trash to treasure DIY!
Since summer is officially right around the corner, I thought I'd change out my mantel for something a little more summery.
My husband's family has a beautiful lake house on Smith Lake here in Alabama, so I decided to go with a lake theme. But my two pictures are from beaches we've visited, so it's more like a lake/beach theme. 🙂 Either way I'm good, because I love the water in the summertime.
What do you think?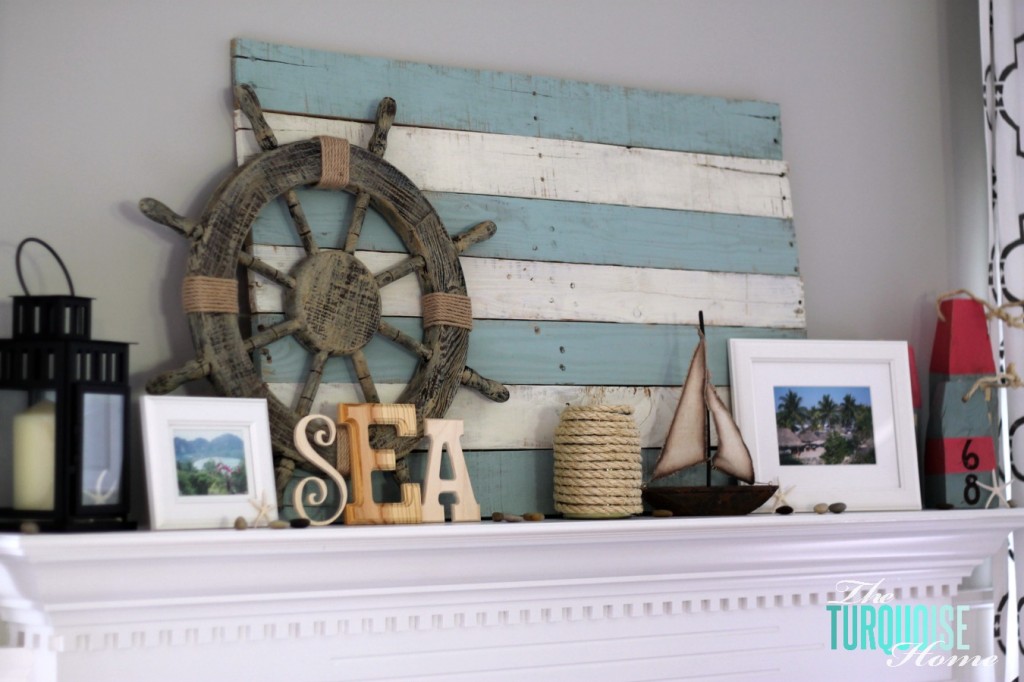 I made the striped board in the back from boards off my pallets. Using my reciprocating saw to free the boards, I then painted them (Wythe Blue from BM and Antique White from SW). I fastened them together with some fasteners from Lowe's and voila! Super easy.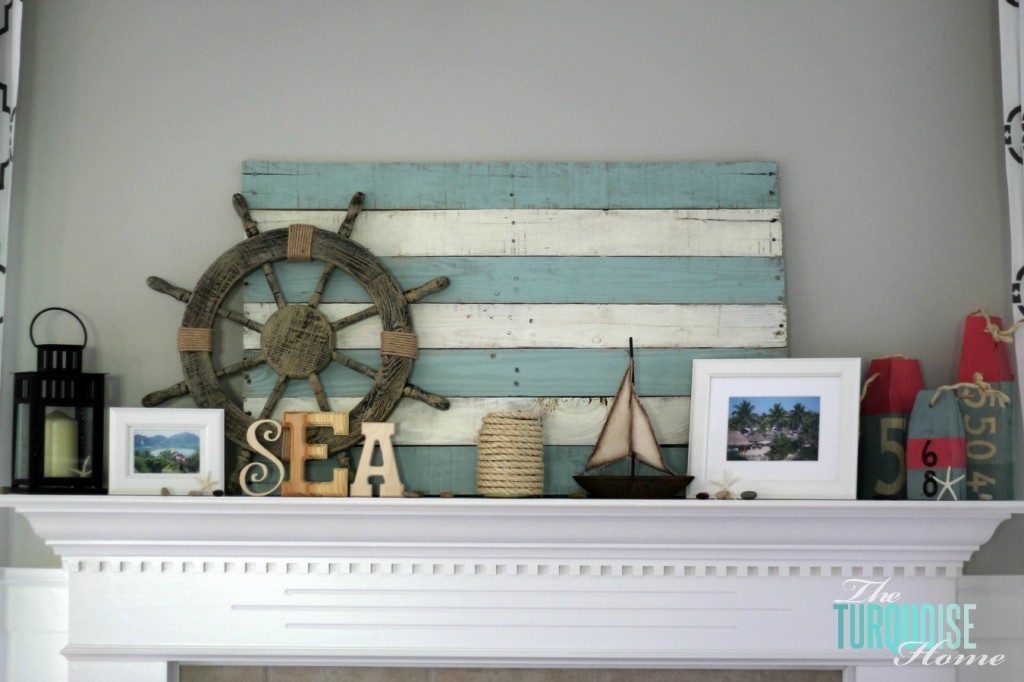 I bought the ship wheel and the sailboat from Hobby Lobby. And the SEA letters are from there as well. I thought about painting the letters, but haven't decided. Or, I might just leave them the way they are.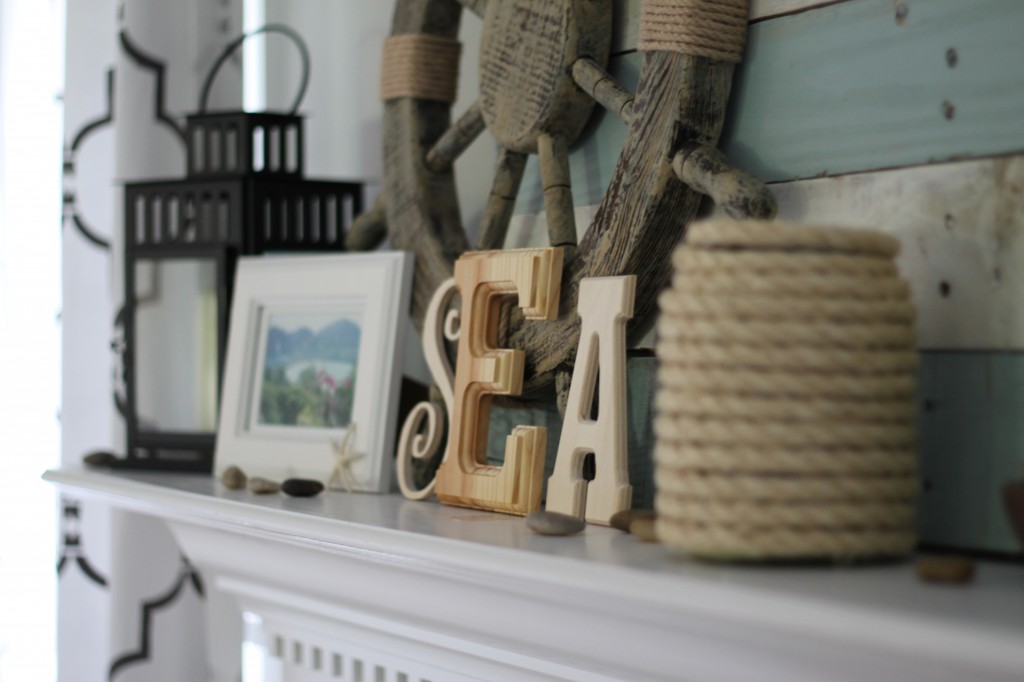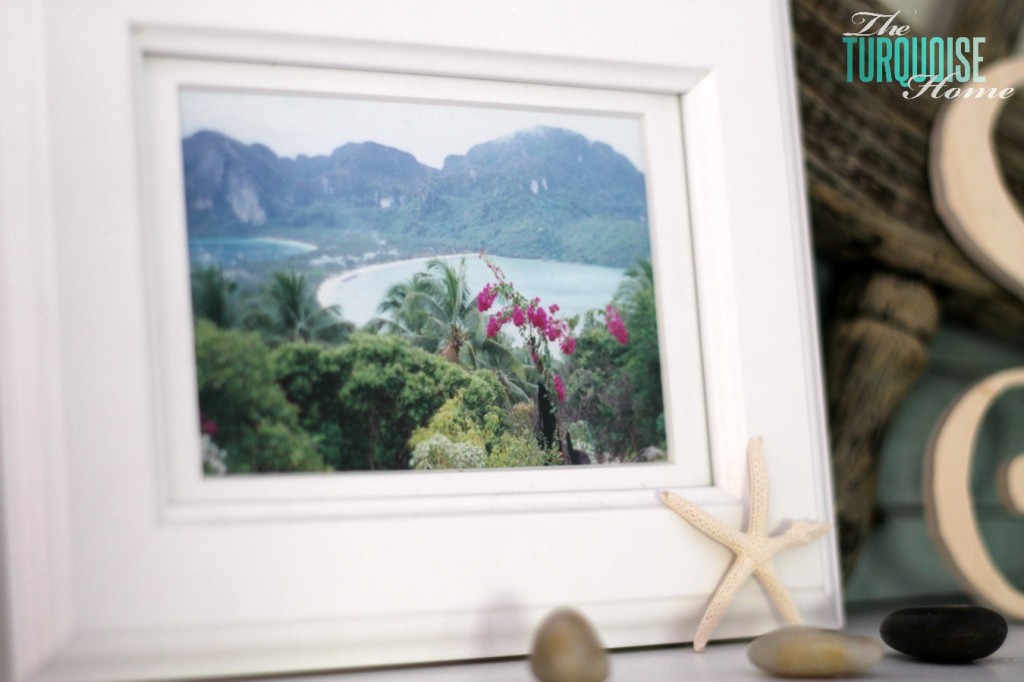 The picture on the left is of Phi Phi Island, Thailand. I went there in 2000 while on a break from studying in China. It was (and still is) the most beautiful place I've ever seen. Unfortunately much of it was destroyed in the 2004 Indian Ocean Tsunami, so I don't know what it looks like today.
I bought the black lantern at IKEA.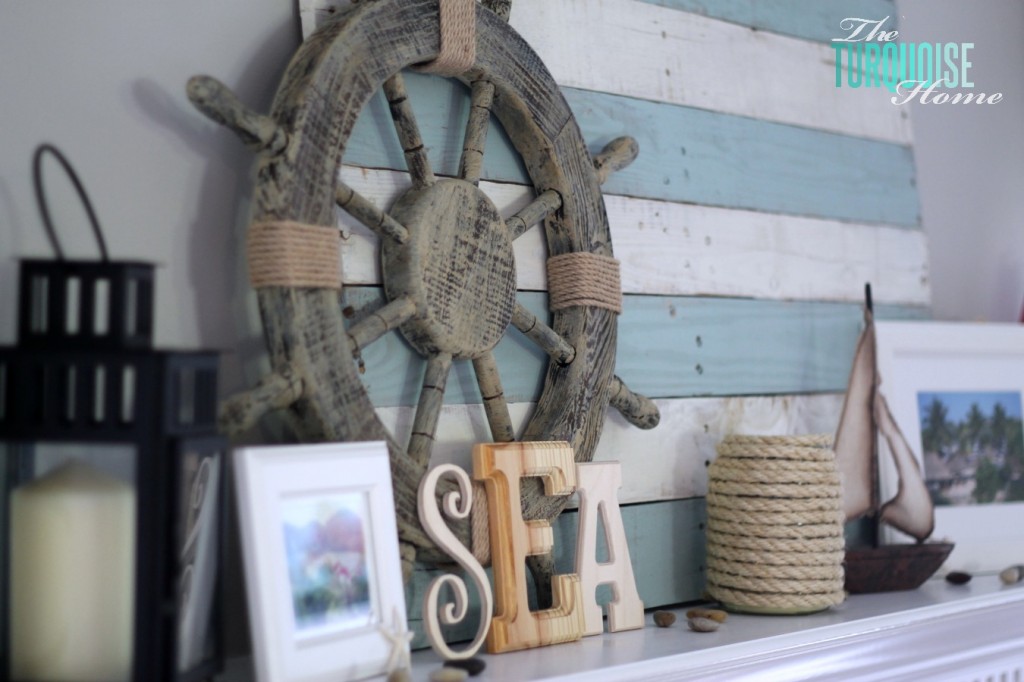 The candle in the middle is just an old candle I had around the house. I wrapped it in 3/4 inch sisal rope and hot glued it to the candle jar. Cheap and easy! I had the rope leftover from making the buoys.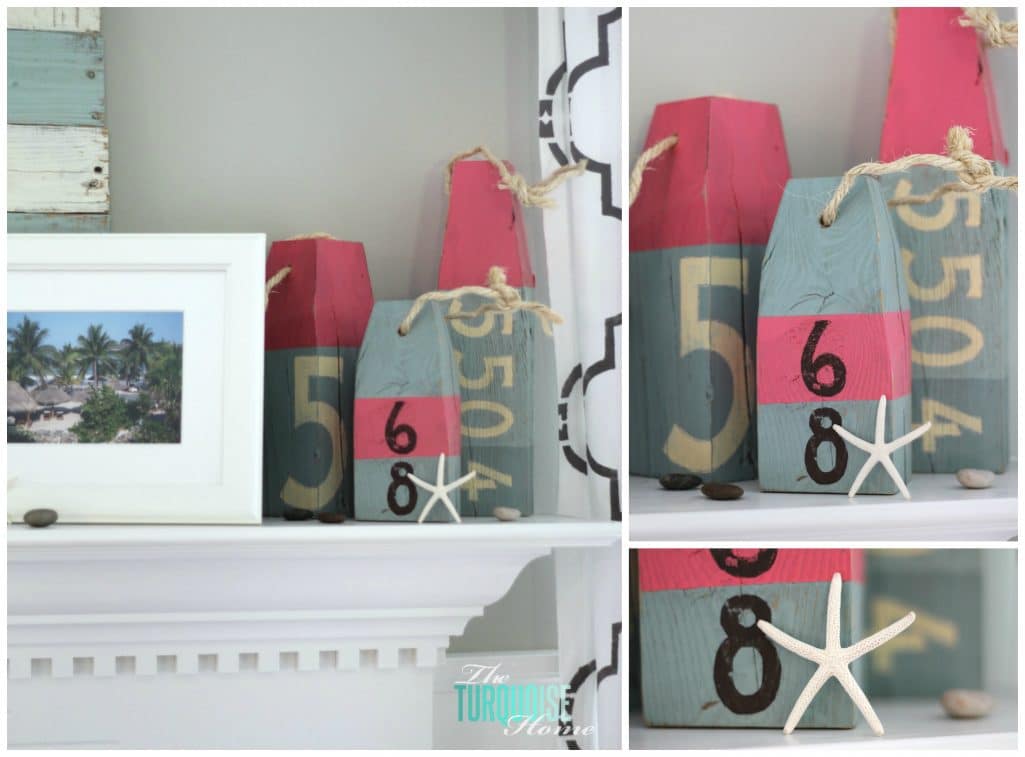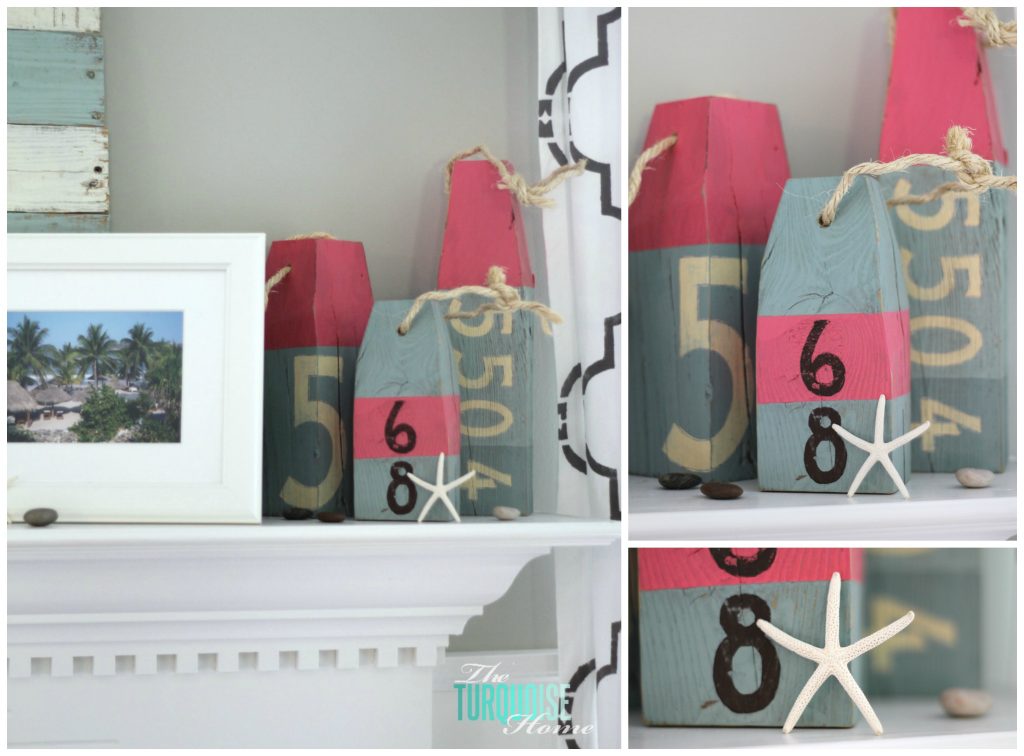 The second beach picture is from our honeymoon to Zihuatanejo, Mexico. This was the view from our room. Gorgeous!
I made the buoys myself. You'll never guess what they started out as. But here's a tip – they were trash! 🎉
So, what do you think? Have you brought out the summer decor yet?
More Posts You Will Love: