Summer Doormats You Will Love!
A fun new summer doormat is a great way to bring your front porch (or back stoop) into the new season! You will love these doormats because they are sassy, fun and festive!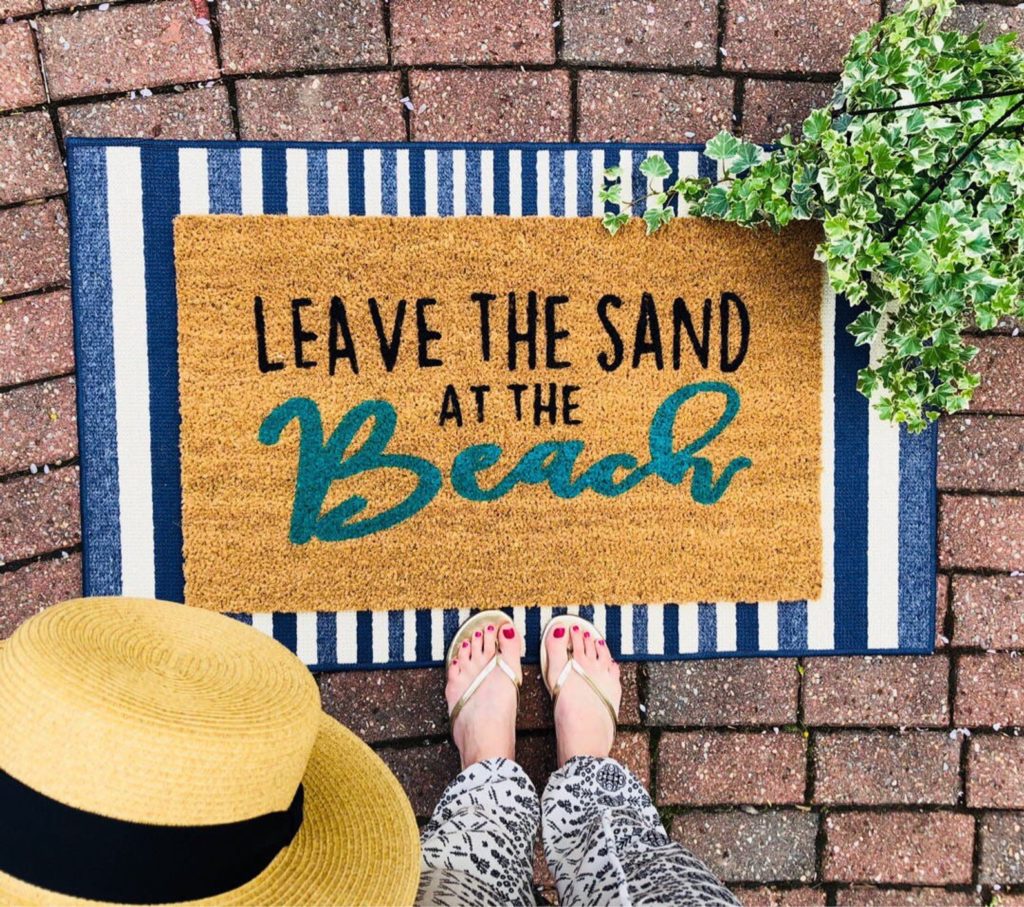 Leave the Sand at the Beach Doormat
It's hitting 80 degrees on the regular around here, which means pool days, lemonade and spending time together with the family at the lake! Shorts, sunscreen and tan lines are up next on the docket, which means it's the perfect time to change out the seasonal decor.
I, for one, like to change out my front door mat for each season. It's a cute way to give new visitors a chuckle or smile as they approach my home.
It's also a great way to get into the summer mindset. Although, if you're like me and have young kids in school, then you're more than ready to embrace fun, late nights and relaxing wake up times. But if your schedule doesn't change at the end of May, changing your decor up is a great way to get your mind in the game!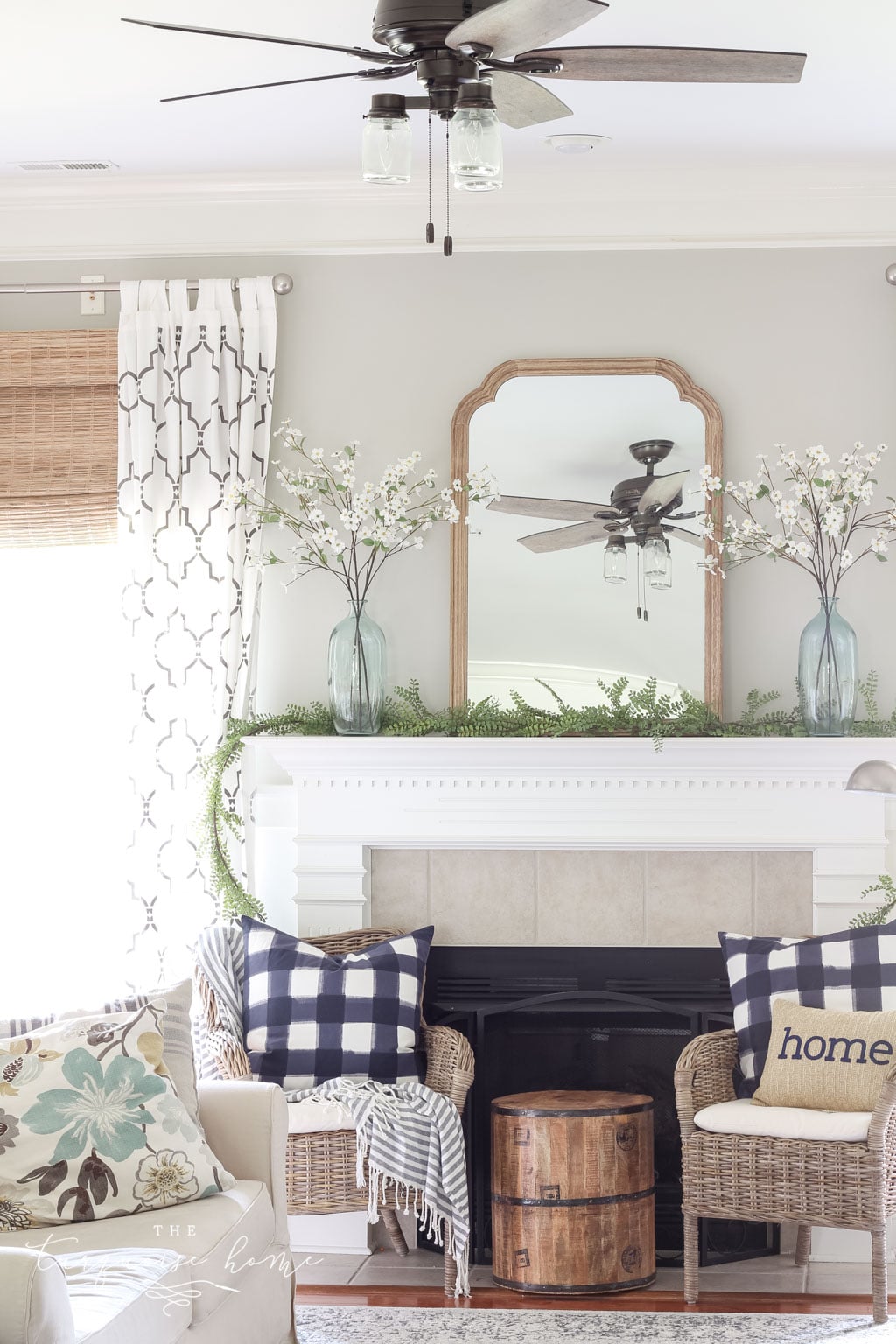 FREE BONUS!
5 Secrets Every Home
Decorator Knows
… to transform your home into your dream home!
One great way to inexpensively update your front porch for the season is with a summer doormat (or three)! At some of these prices you may want to grab one for the back door and side door, too!
I've gathered more than 25 doormats including these that are some of my favorites.
This post contains affiliate links for your convenience. See my full disclosure policy here.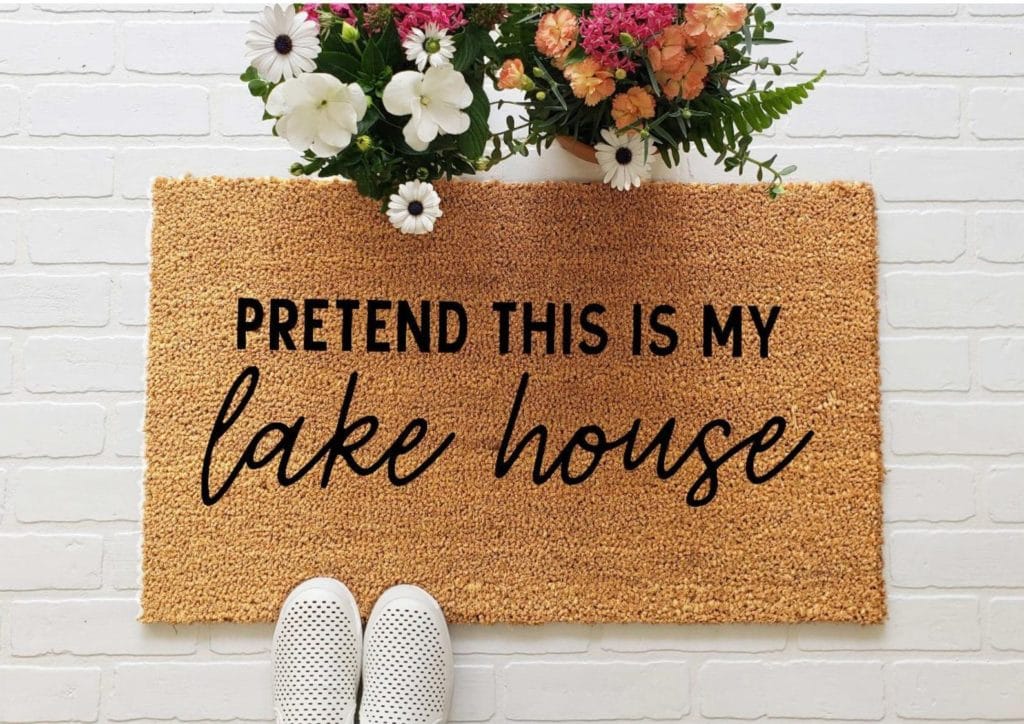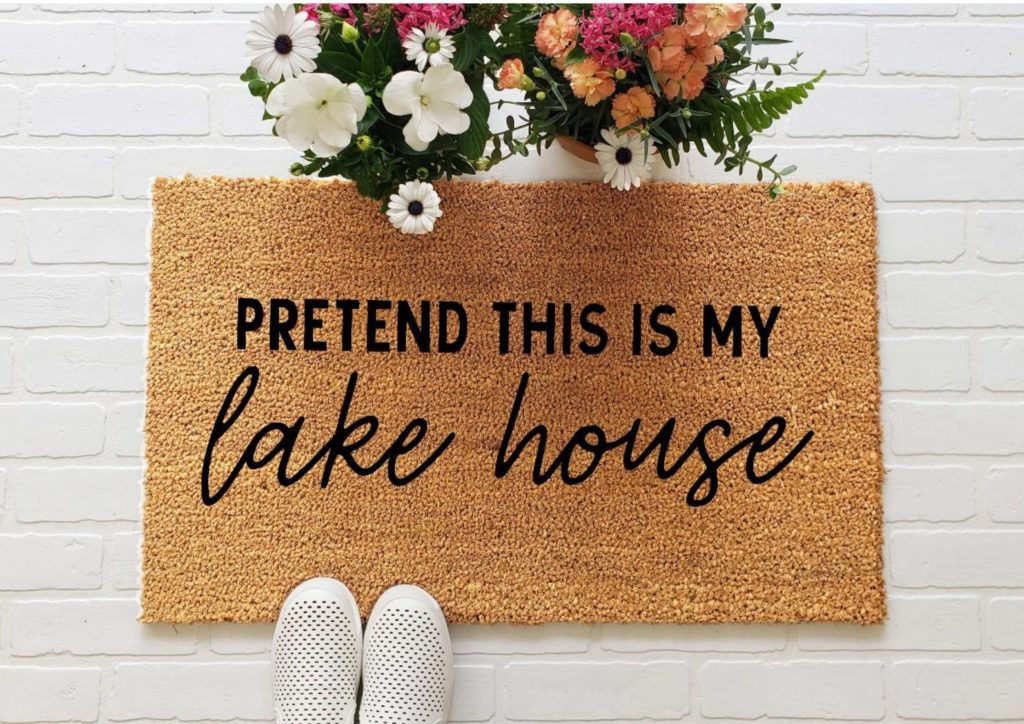 Pretend This is My Lake House Doormat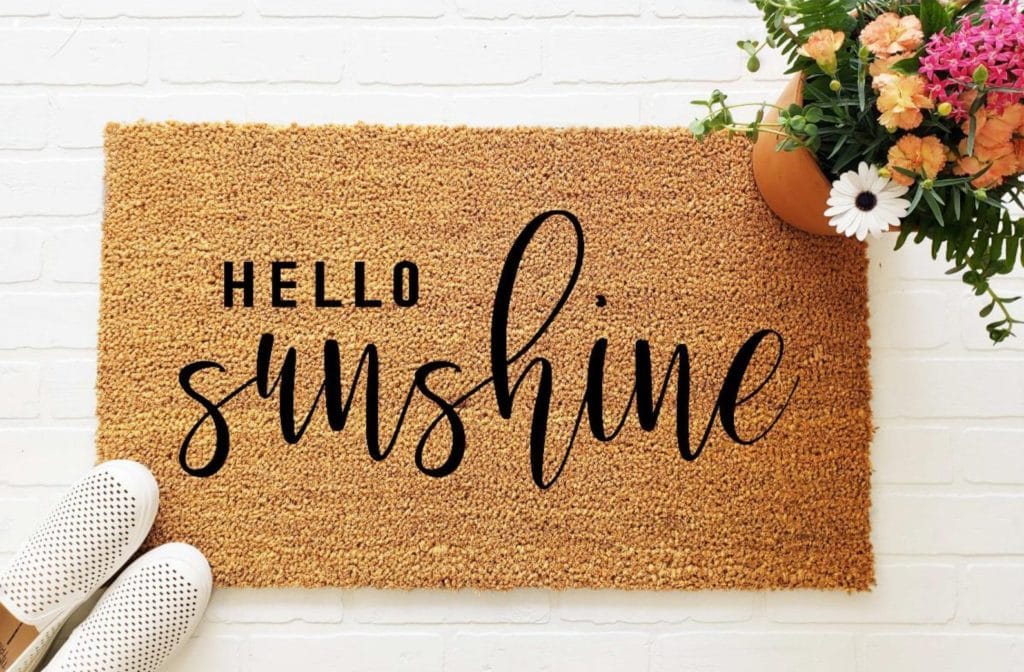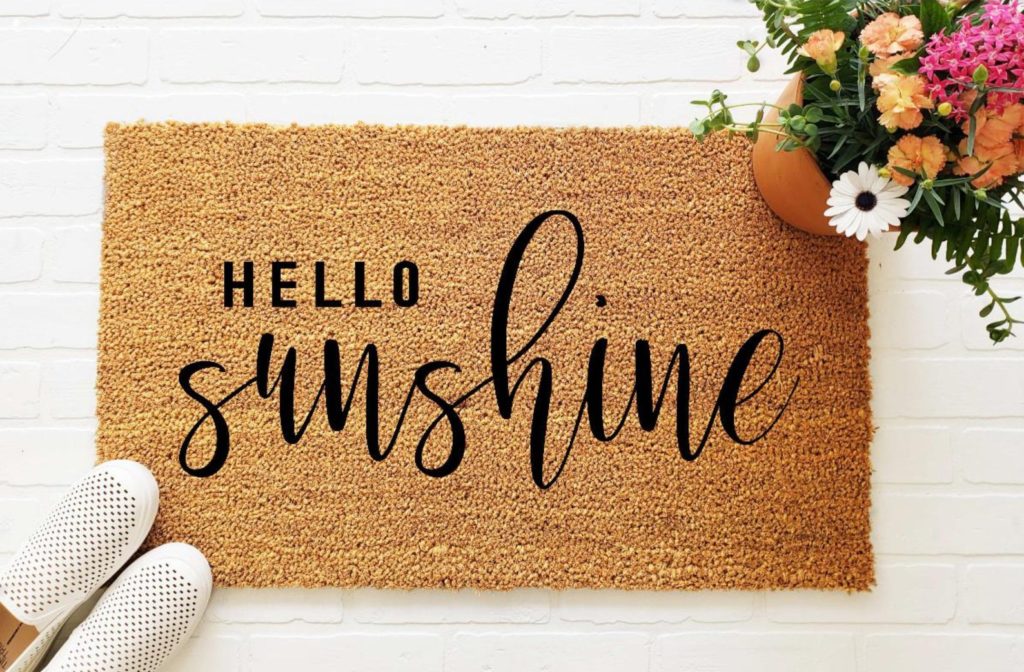 And the rest of the doormats I rounded up are super cute, too!
Summer Doormats You Will Love: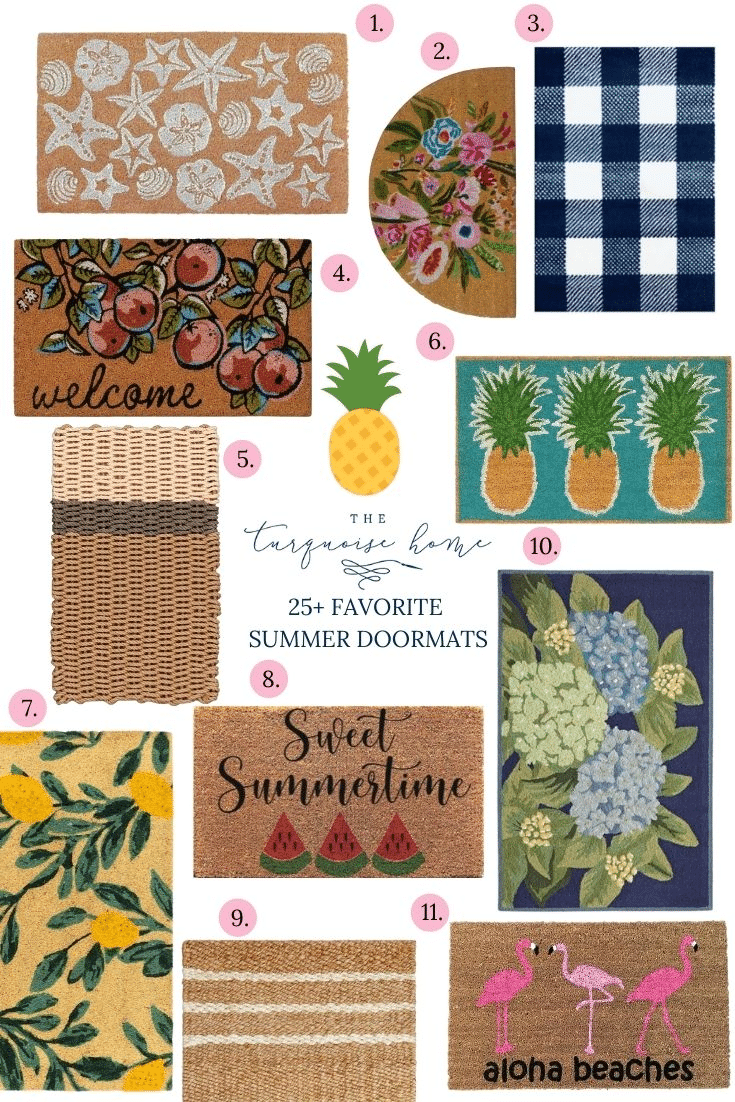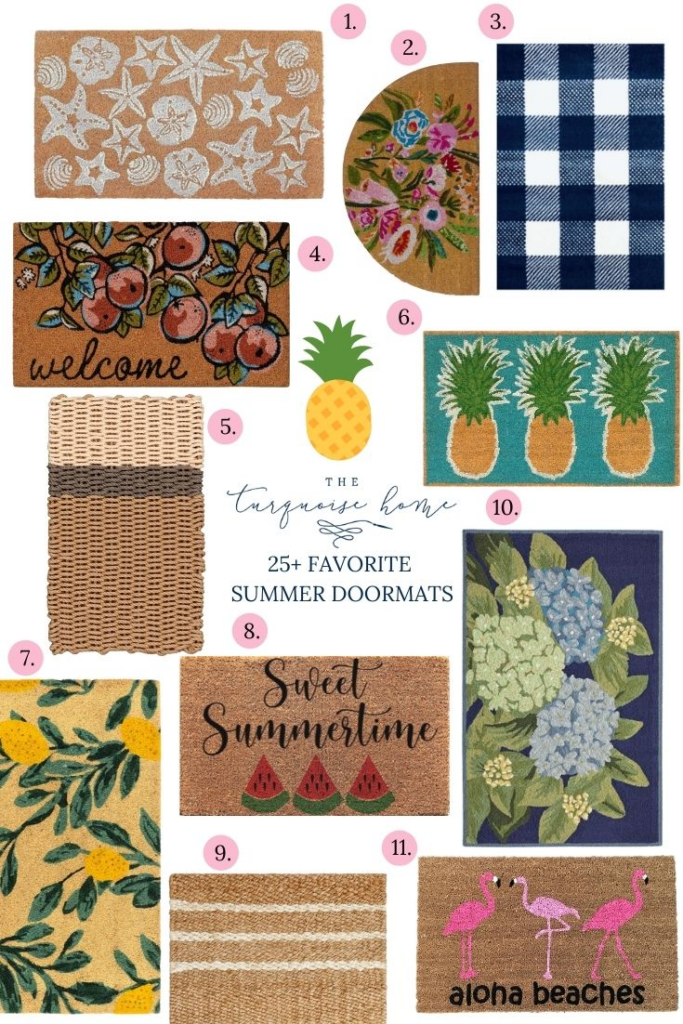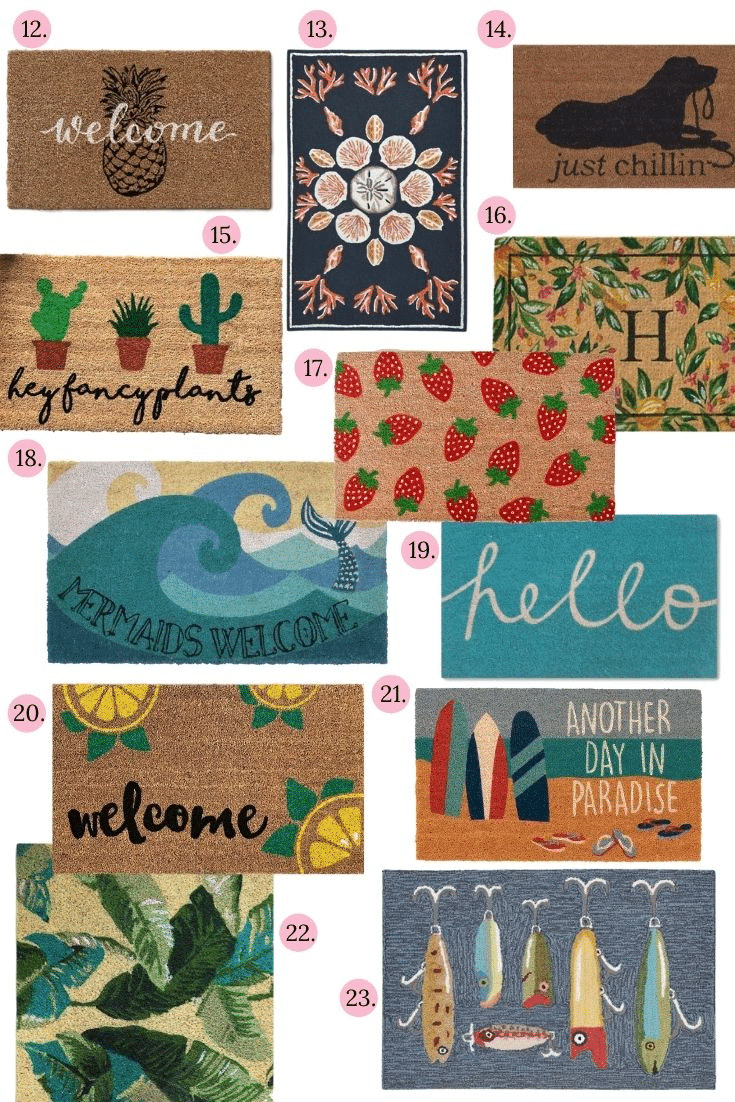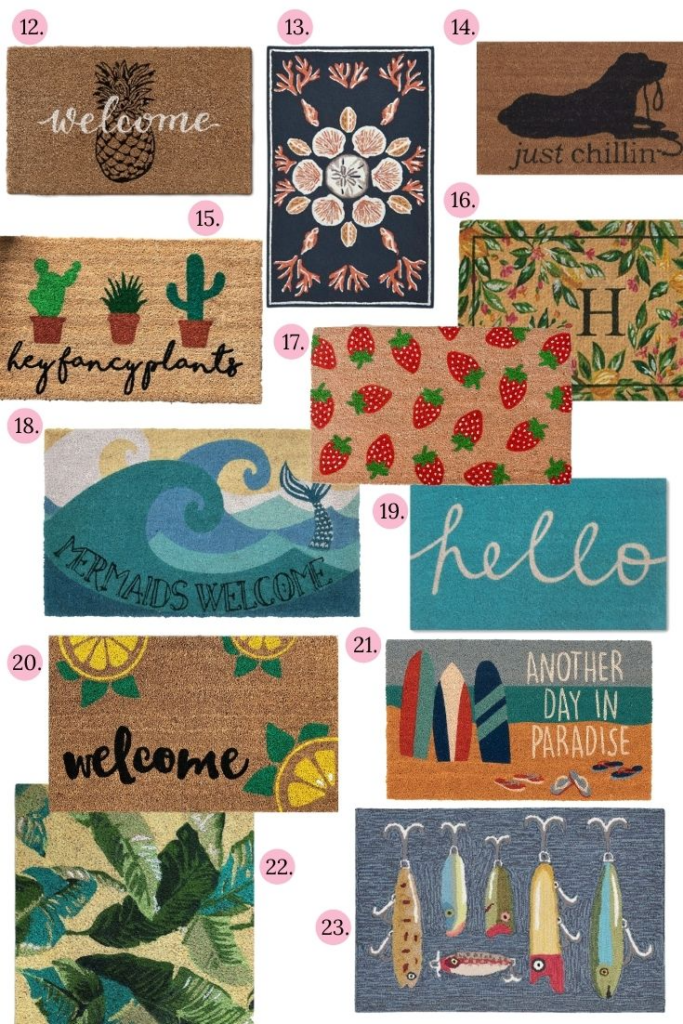 12. Welcome Pineapple Doormat: This pineapple is pulling double duty welcoming your guests to your home AND summer!
13. Summer Shell Doormat: pretty and colorful!
14. Just Chillin' Dog Doormat: Do you love your fur baby? This one would be perfect.
15. Hey Fancy Plants Doormat: Such a clever play on words.
16. Summer Lemons Monogrammed Doormat: Lemons and a Monogram? I LOVE this one!
17. Strawberry Doormat: Nothing better than fresh strawberries in the summer! Such a cute reminder on the front porch.
18. Mermaids Welcome: Beachy and fun!
19. Turquoise Hello Doormat: Simple and pretty sweet.
20. Lemons Welcome You: Sweet lemons make lemonade!
21. Surfboard Sunrise: Perfect for a beach house or vacation home!
22. Vacation Tropical Leaves: So pretty and fun!
23. Gone Fishin': Our sentiments exactly… let's go!
This is just the beginning of alllll the summer content coming your way in the coming weeks! I'm so excited to share some of these ideas with you!
Which doormat would you choose? I'm still undecided, but I'm contemplating this one and this one! Tell me which one I should choose in the comments below!
More Posts You Will Love: