Mini Wooden Christmas Sign Ornaments
Wooden Christmas Signs are some of my favorite things, so I thought what would be better than a mini wooden Christmas sign ornament? Create a simple wooden sign with a cute saying and have a rustic, farmhouse Christmas look for cheap!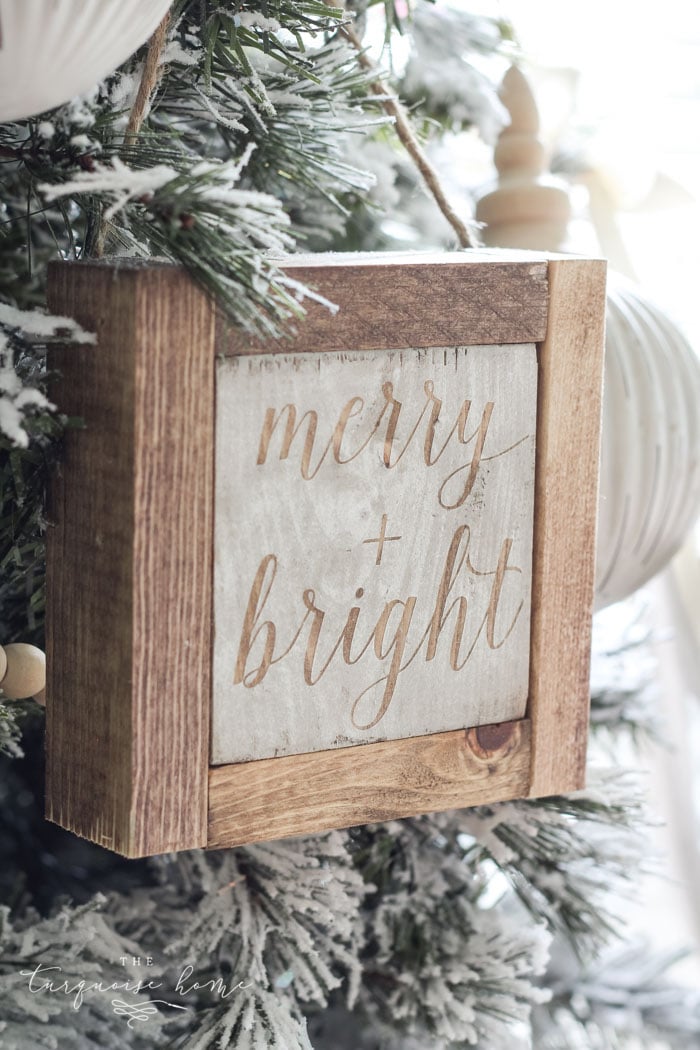 If you've followed me for any time at all, then you know that I like to make wooden signs. I haven't made a ton of them, but I've got a handful of pretty cute wooden (and some canvas) signs that I've made. I LOVE the look and am usually unwilling to shell out money for something I can create myself for much less.
And I can create exactly what I want. Extra bonus.
So, I was walking through a holiday market recently and came across the cutest mini wooden sign Christmas ornaments. They were adorable! And I couldn't believe I hadn't thought of it already!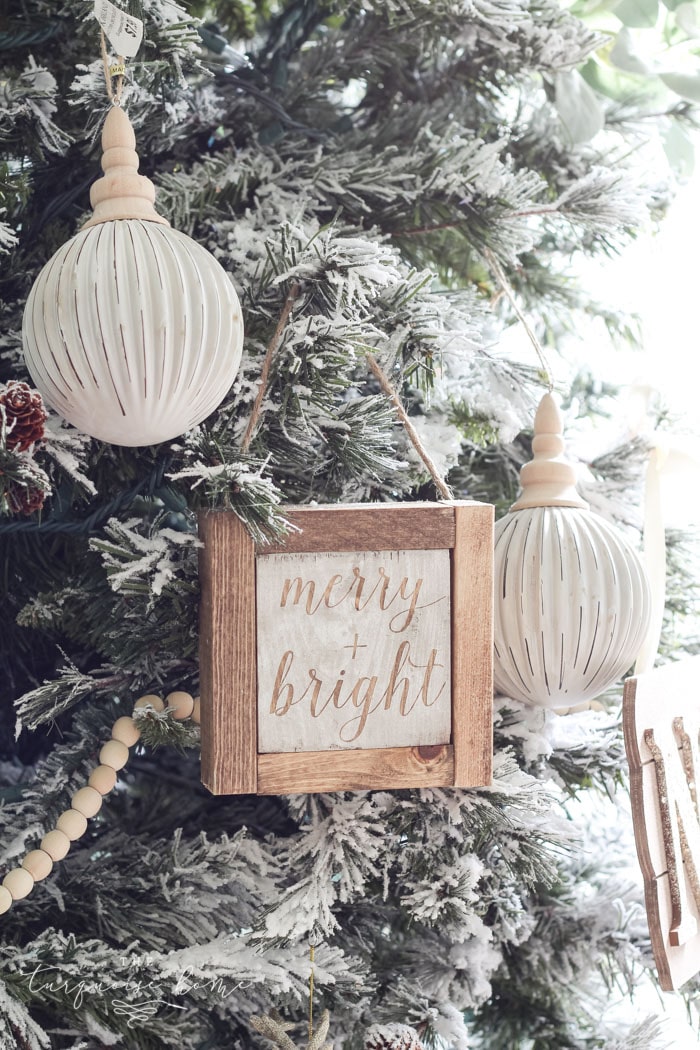 Just take what I've learned making large wooden signs and miniaturize them. Easy, peasy and cheap! I actually used supplies I already had on hand: wood from the scrap pile and stain I already owned. Free is always good! This post contains affiliate links for your convenience. See my full disclosure policy here.
Supplies You'll Need for Mini Wooden Christmas Sign Ornaments
1″ x 4″ x 6′ board – cut into 3.5″ x 3.5″ squares; however many you want to make
2 – 1″ x 2″ x 8′ boards – cut into 2 – 3.5″ lengths and 2 – 5″ lengths per ornament; each 8′ board will make enough for 5 signs
Sand paper
1 1/4 inch brad nails
Stain
Stencil – I make my own with my Silhouette, but you can order some from this etsy shop. Order a custom size if you want to make them 3.5 inches, like mine!
Tools used:
How to Make Mini Wooden Christmas Sign Ornaments
Step 1. Cut all of your boards.
I just cut and cut until I had enough for 9 ornaments and used up a few scrap boards. I took a scrap 1 x 4 piece of lumber and cut it every 3.5 inches. Since a 1 x 4 is actually 3.5 inches wide this made a square piece at 3.5″ x 3.5″. Then cut the 1 x 2 board into pieces that fit around the 3.5″ square.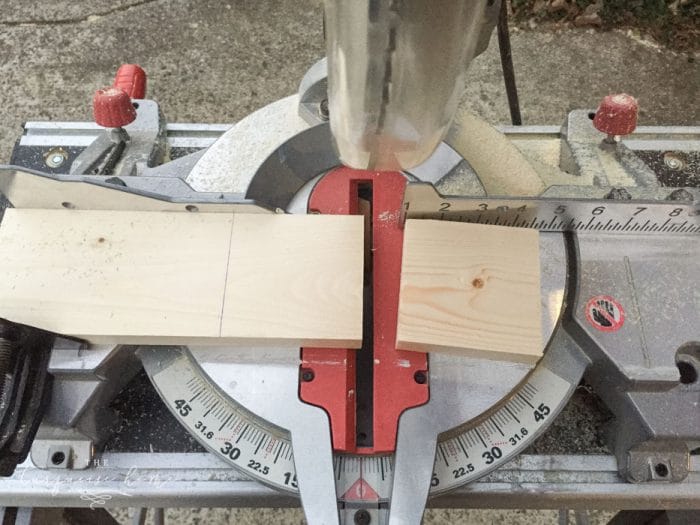 Step 2. Stain your board pieces.
I chose to stain my boards a mix of Weathered Oak Stain and Special Walnut Stain. I just mixed the 2 stains together, 50% of each and stained them.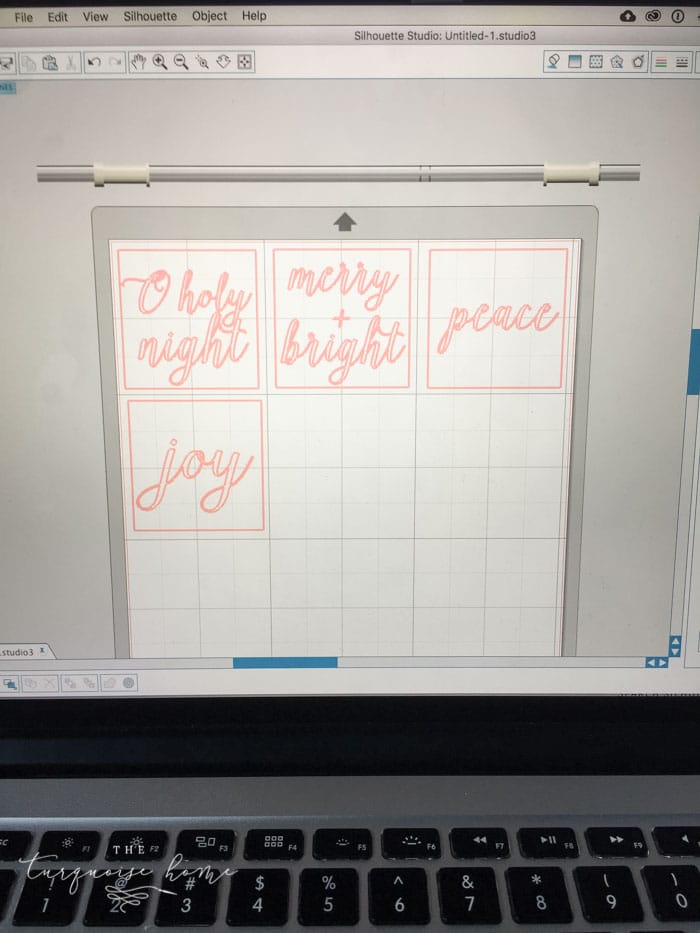 Step 3. Make the stencils.
While the stain was drying, I cut some stencils with my Silhouette using contact paper. And I just printed from traditional Christmas phrases and words.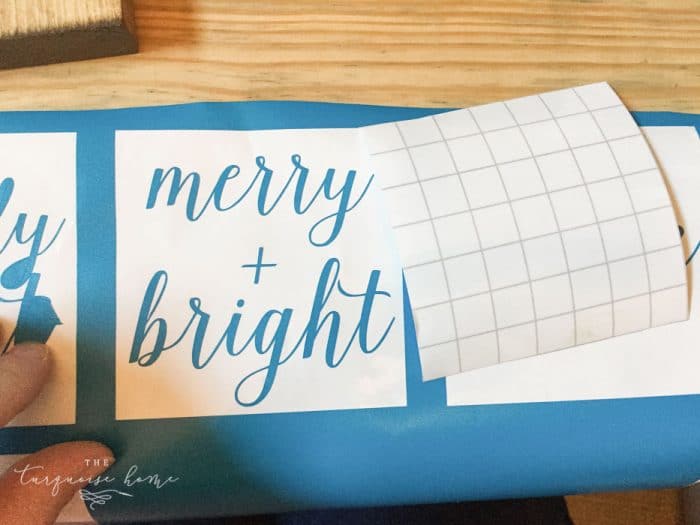 Step 4. Apply the stencil to the board and paint!
I used transfer paper to transfer the image onto the wood. Then I dabbed some chalk paint on top with a sponge. And let it dry!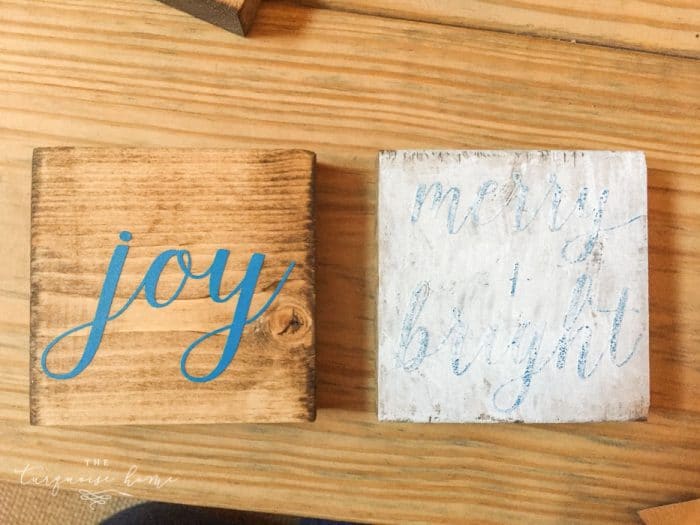 Step 5. Remove the stencil.
Step 6. Attach the sides.
I used a brad nail gun to attach the sides to the square pieces with 1 1/4 inch brad nails. I flipped the 1×2 board pieces on their sides to make the ornament look thicker instead of just super wide.
Step 7. Attach the hanger.
I used a medium sized twine and stapled it to the back of the ornament.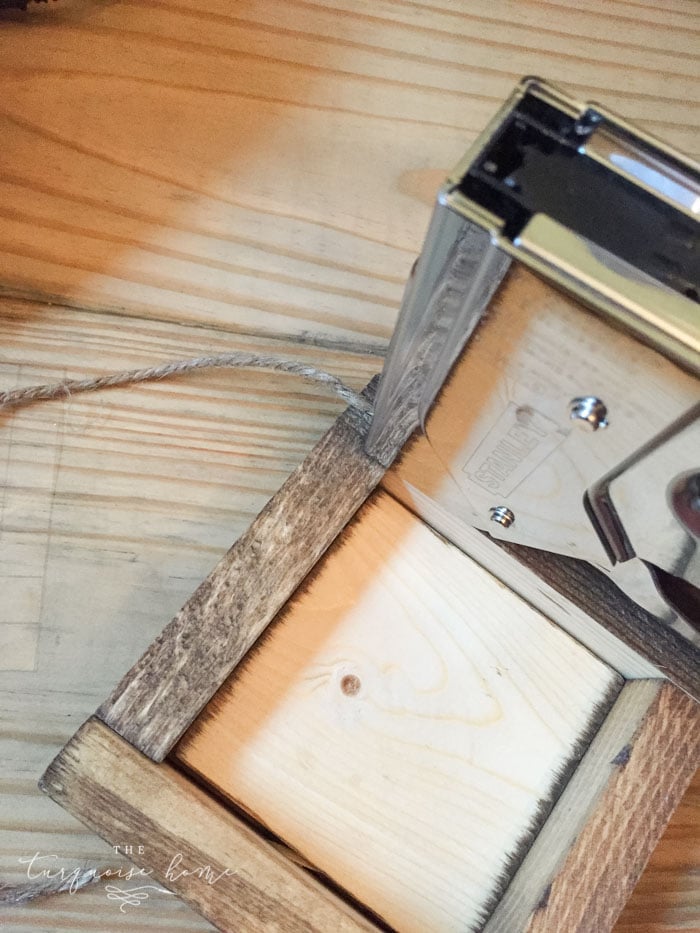 I think it turned out super cute! Whatcha think??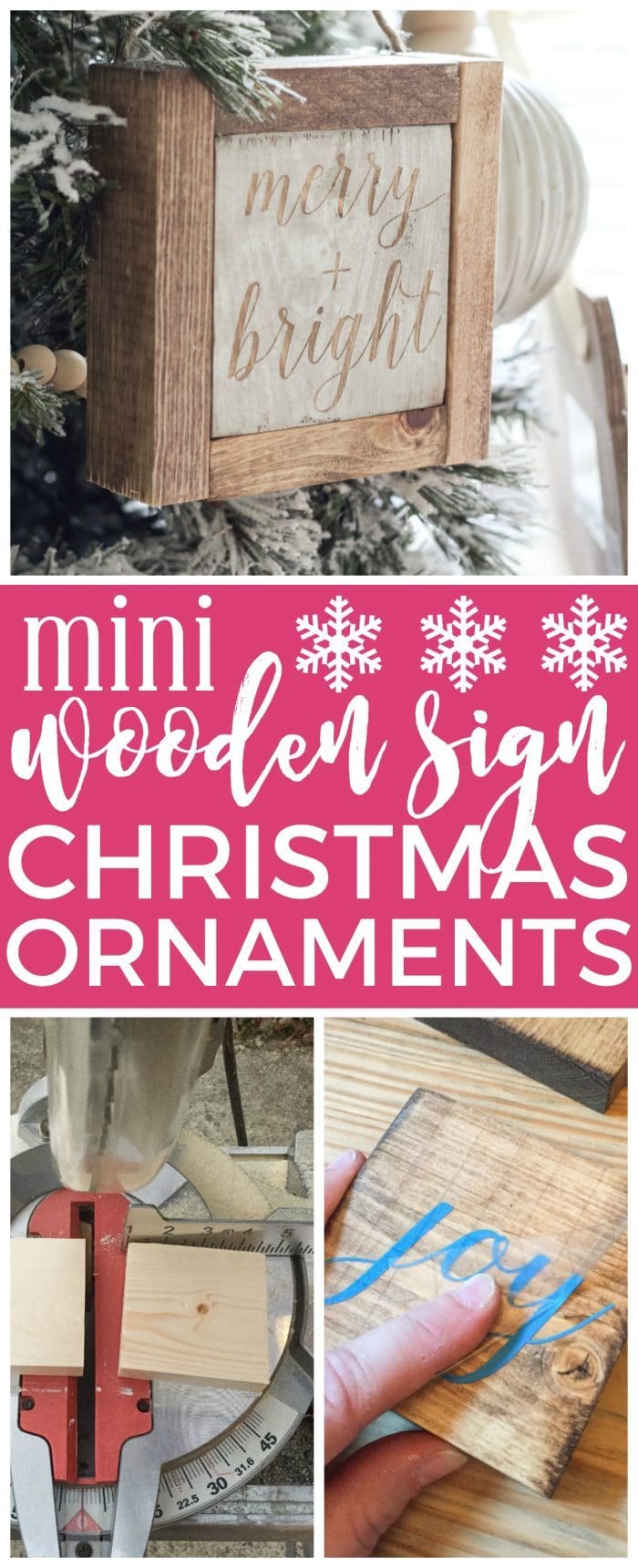 More Posts You Will Love: