Love One Another Free Valentine's Day Printable
Brighten your home with this sweet free Valentine's Day printable with a great reminder for everyone in the family!
Since Valentine's Day is just around the corner, I thought you might like a little love day printable to brighten your home or office. I don't decorate a ton for Valentine's Day, but I like to have a little nod to the holiday starting the beginning of February.
Last year I created this cute and easy felt pom pom garland to hang on my DIY chalkboard. It was simple and festive and I'm going to hang it up again this year.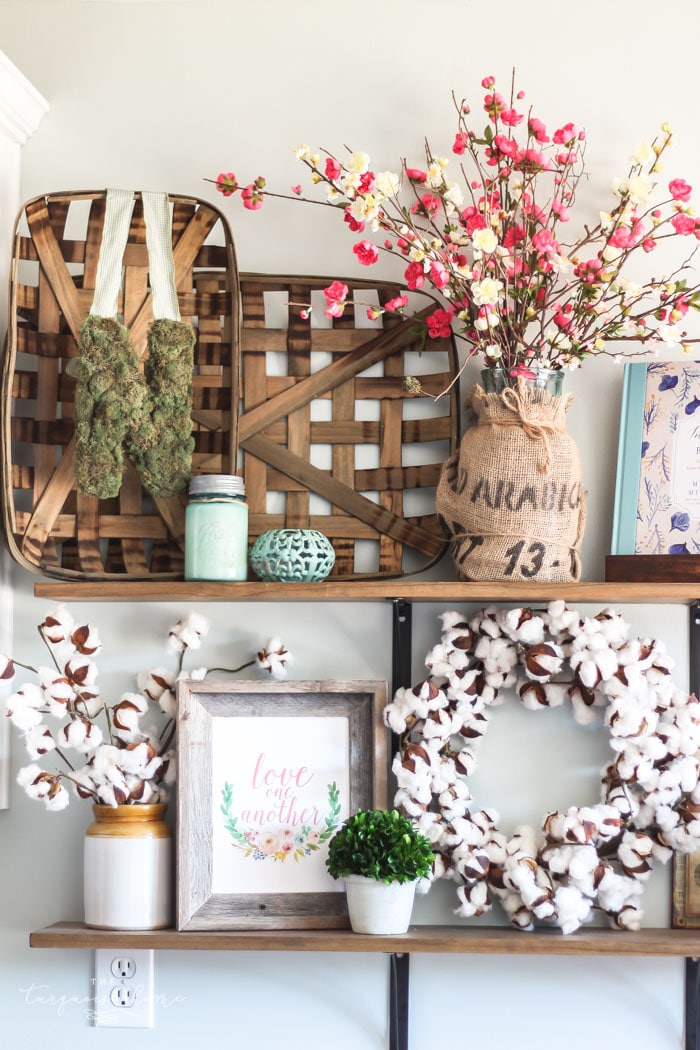 So, something new for this year is my Valentine's Day printable on my $40 kitchen farmhouse shelves. I was trying to keep the shelf decor all winter-y neutral, but once I popped the pretty, floral, pink printable into the frame, I just decided it was time to break out the pinks and extra turquoise. It's not even close to spring, so I'll just pretend that the pink is for Valentine's Day. 😉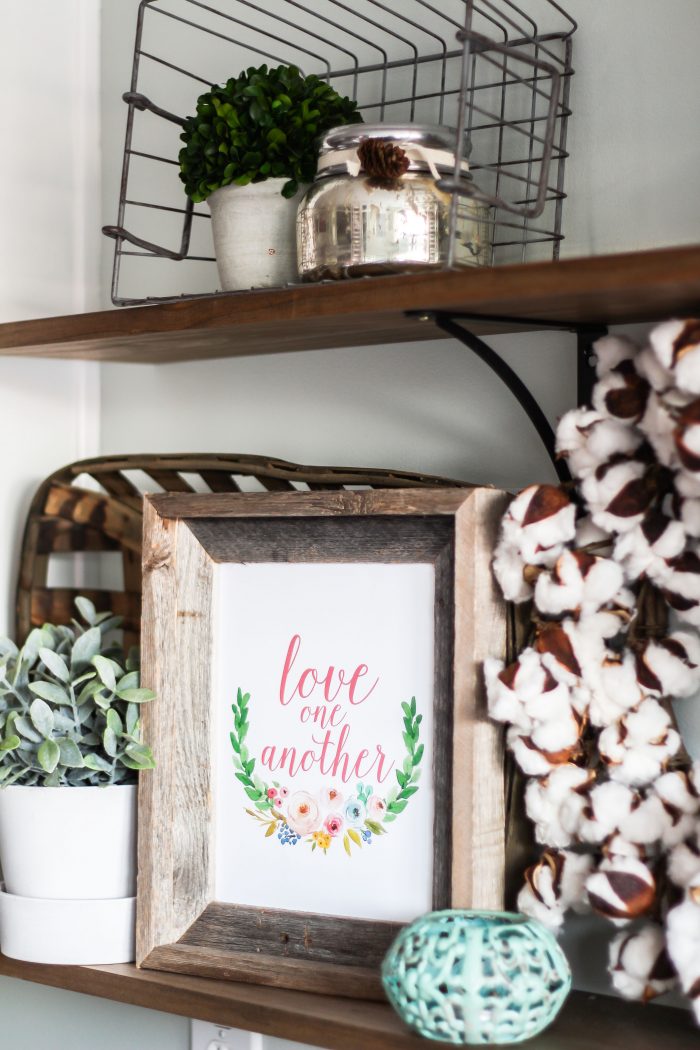 I rearranged the shelves to take this picture, but then I put everything back in place because, well it just looks better than way. Ha!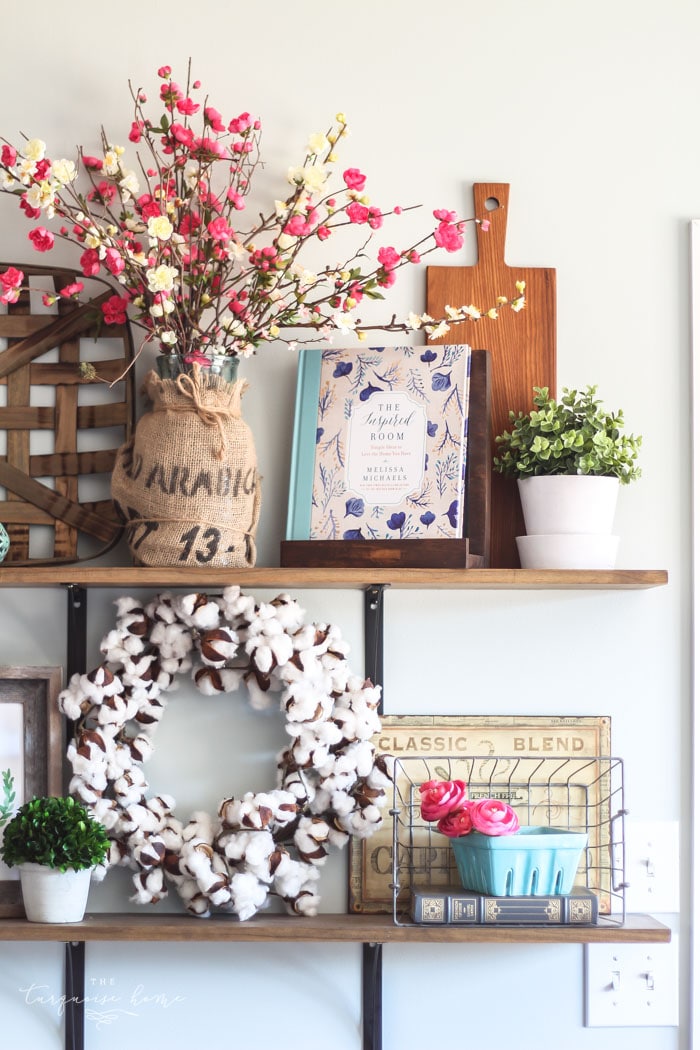 I love using free printables to decorate my home! I have frames spread around and I just change them out with the season. It's a fun way too change out your decor without breaking the bank!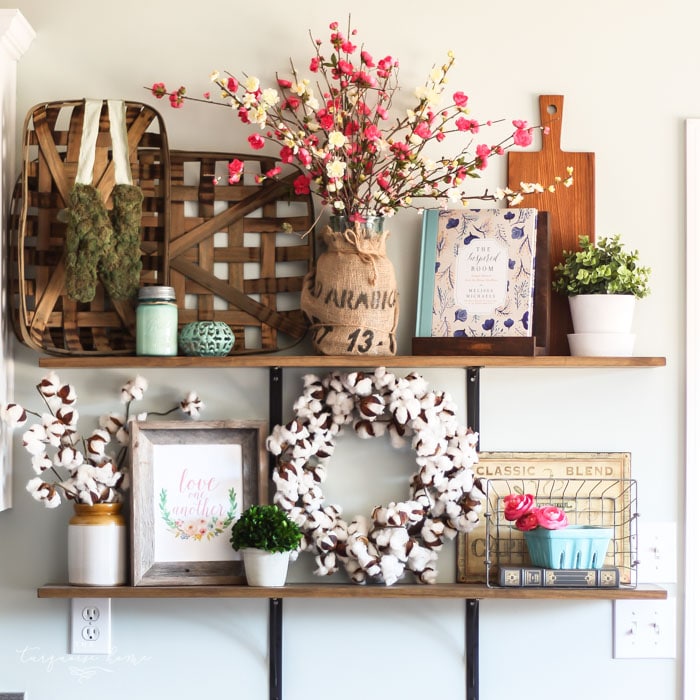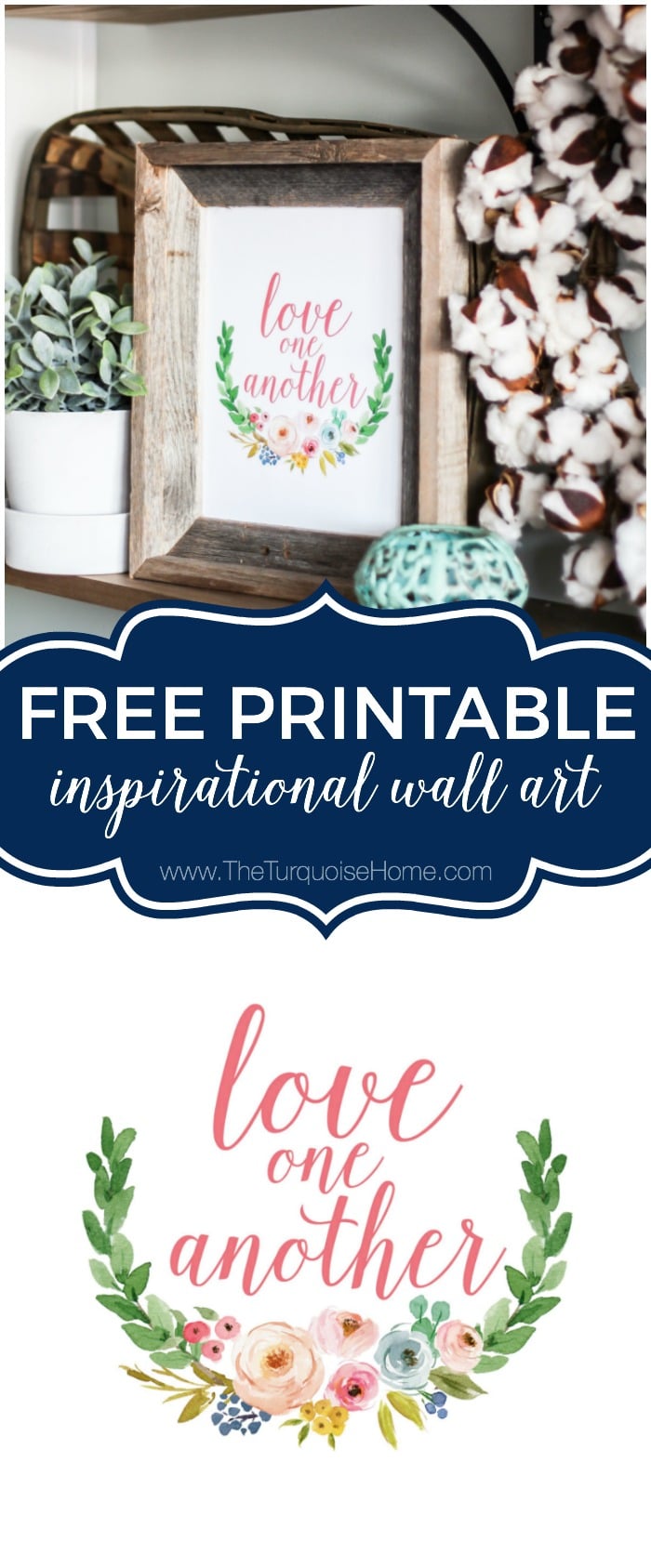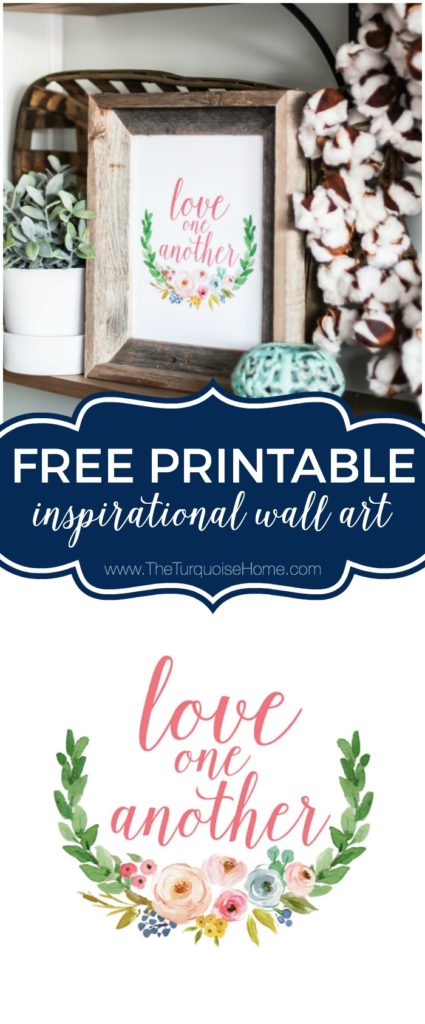 More Posts You Will Love: