I often have leftover chicken breast in my refrigerator and I don't always want to just eat chicken. A great and easy solution is Chicken Quesadillas. But my chicken quesadillas aren't your regular quesadillas. They have a secret ingredient.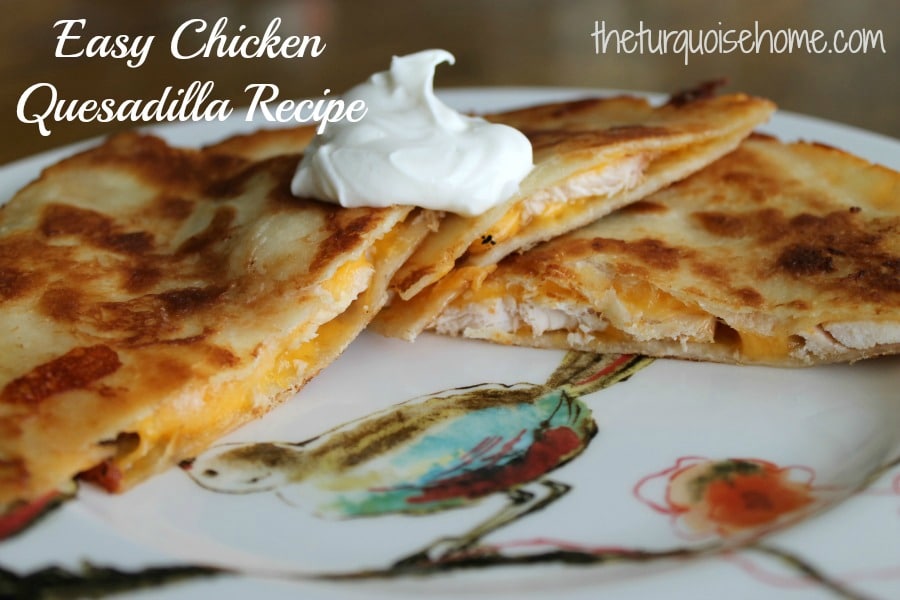 Here's what I do … I cut up the leftover chicken.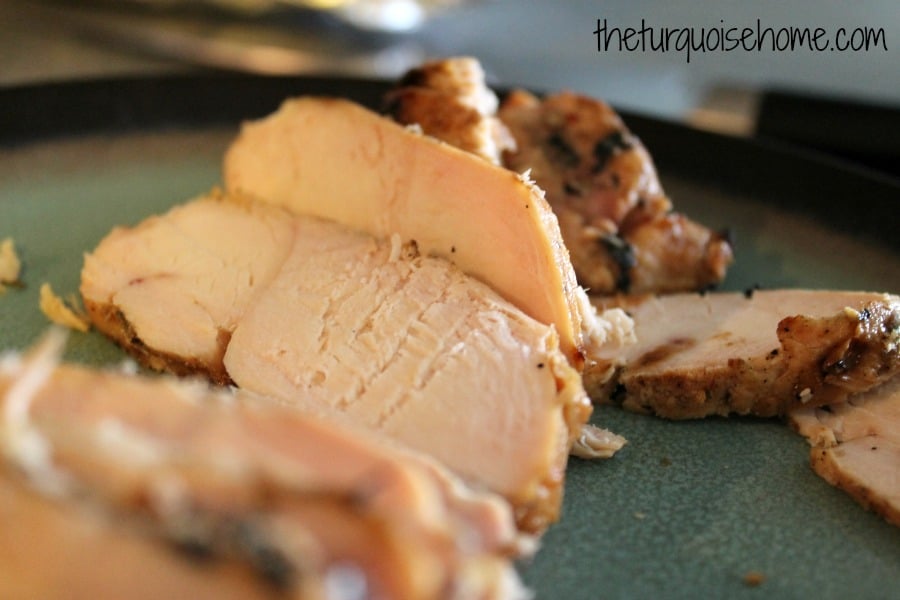 I cover the bottom of a tortilla with MAYONNAISE! Yes, that's the secret ingredient. Cooking a quesadilla in mayonnaise is so surprisingly yummy. And I don't even like mayo. It makes the outsides so crispy and delicious!
Place the tortilla mayo-side down in the pan and cover with cheese.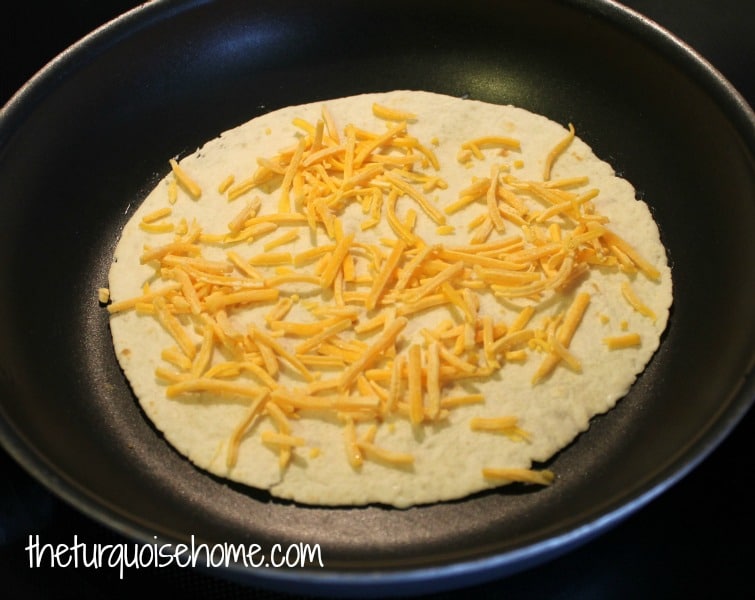 And then cover with chicken.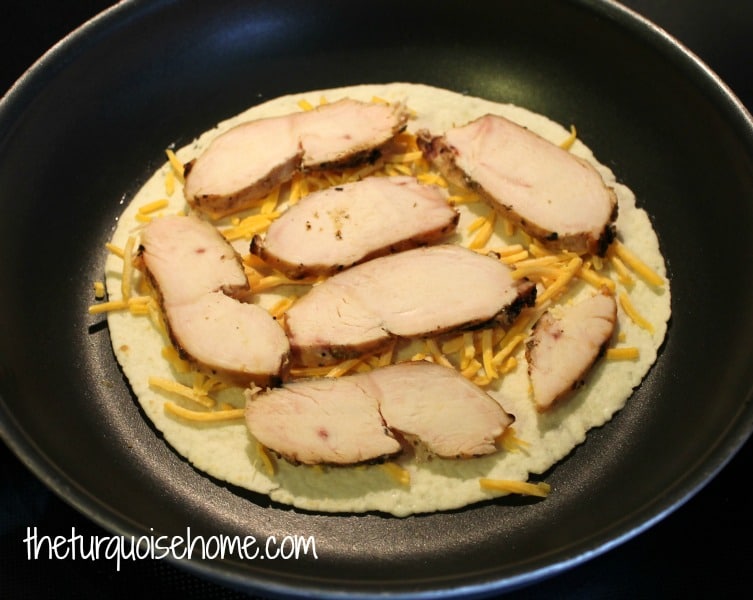 Add your flavor of choice. I picked BBQ sauce, because that's what I had, but I like Ranch dressing, too.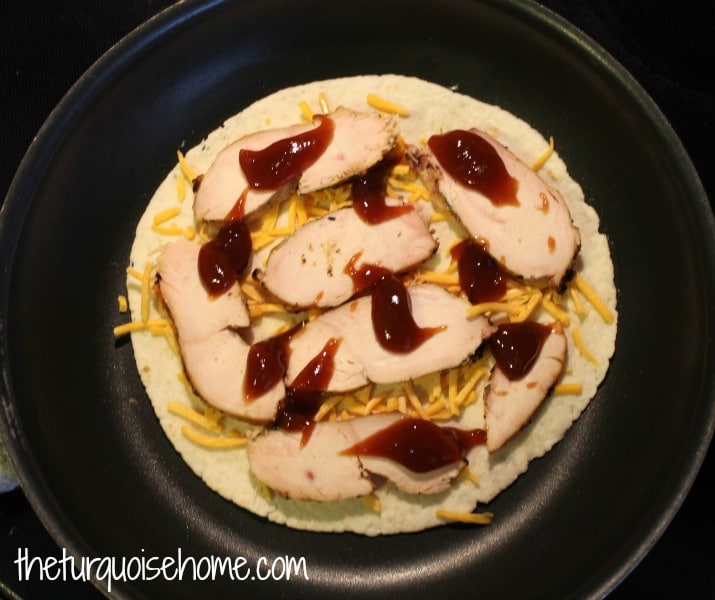 Follow it all up with another tortilla on top with mayonnaise on the outside.

Cook it for 2 minutes on each side on medium-high heat. Flip carefully!! I cook it long enough for the outside to get crispy.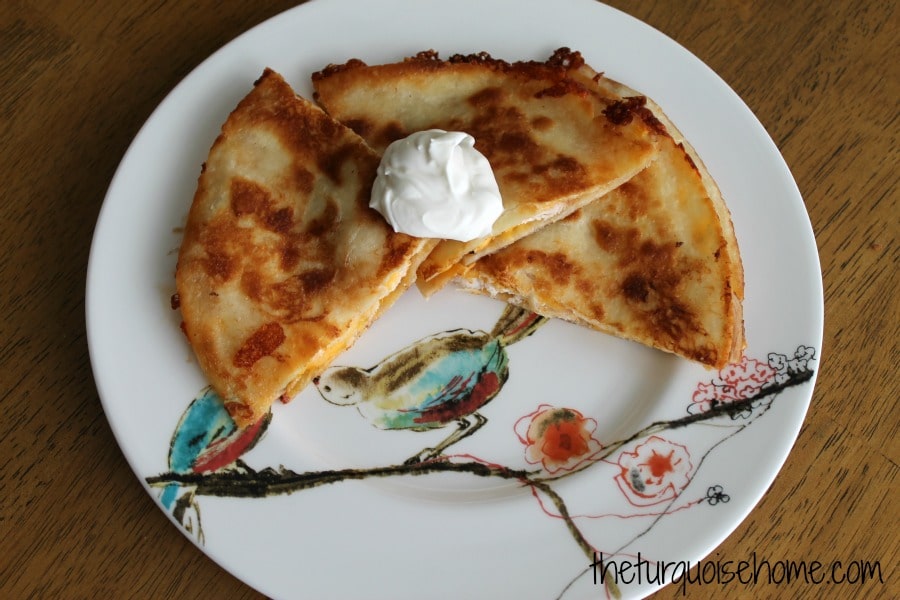 A dollop of sour cream is yummy too.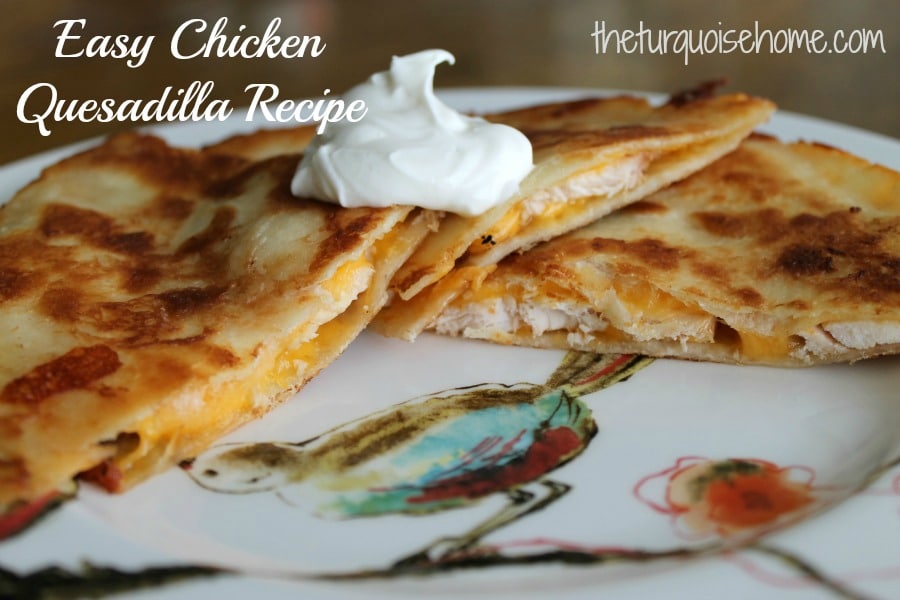 Delicious! Enjoy!!

Easy Chicken Quesadillas
A quick and yummy way to use up leftover chicken. The secret ingredient makes it extra delicious!
Author:
The Turquoise Home
Ingredients
Flour tortillas
Chicken breasts, cut into small pieces or slices (This is a great way to use leftover chicken or barbecue chicken. You can also cut up raw chicken and stir-fry in a skillet for a few minutes.)
Ranch dressing, barbecue sauce, or whatever sauce you like!
Mayonnaise
Grated cheese
Instructions
Spread a thin layer of mayonnaise on one side of each tortilla.
Place the mayonnaise side down in a large skillet.
Top with a little cheese, some chicken and ranch dressing, a little more cheese, and another tortilla with mayonnaise side up.
Heat in skillet for about 2 minutes on medium-high.
Carefully flip and cook on the other side.
This could be done very easily in a sandwich grill where both sides could cook at the same time.
You can substitute barbecue sauce instead of ranch dressing and add green chilies.

.