The combination of strawberry, pineapple and coconut in this lava flow cocktail will make you think you're on a beach swing overlooking the ocean. It's a tropical classic drink you will want all summer long!
Enjoy today's drink recipe along with 20+ other bloggers sharing some fun summer drinks today. Check them all out at the end of this post!
For the record, I'm not a big drinker. I might drink a glass of wine every now and then and like a fun cocktail on vacation. And by no means am I an expert on making drinks. But last summer I saw a coconut/pineapple/orange drink at a local restaurant and tried it. It was the heat of summer and it tasted like a beach vacation.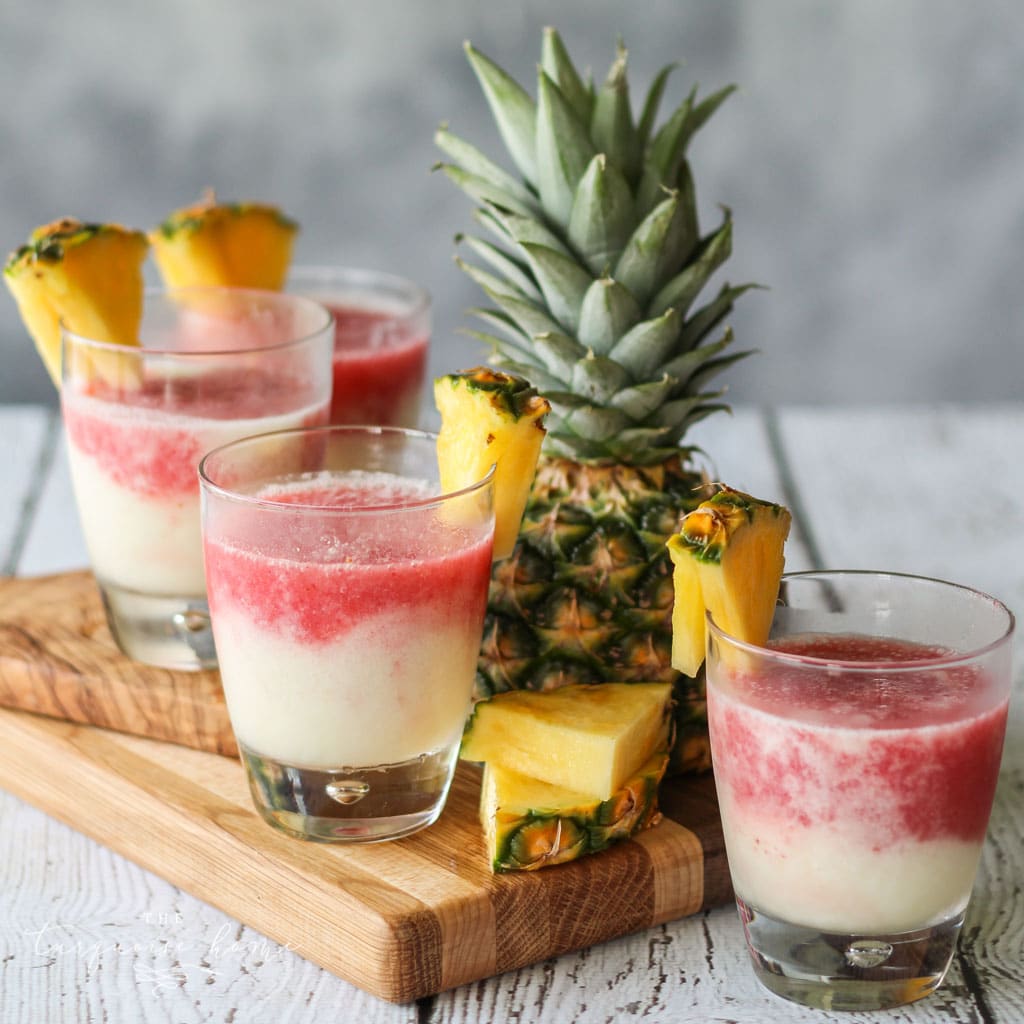 So, I went on a quest to re-make the drink at home because it was THAT good. I'm a sucker for anything with coconut cream and this drink had that, so I was just drawn to it. LOL (Like my order at the snow cone truck is coconut cream pie, and I get Sonic to add their coconut cream syrup to my diet cokes. It's called a Dirty Diet Coke. Look it up – they are SO yum.)
But I digress. I'm just saying that my love of all things coconut cream has led me to this point. LOL
Since last summer, I've discovered a twist to my orange/pineapple/coconut drink (I don't know what to call it, so if you have name suggestions, let me know in the comments. ) 😜