Delicious Ginger and Citrus Chicken Marinade
One thing I just love about summer is the menu! The fresh fruits and light salads paired with grilled meats and veggies makes this girl happy. We literally live at the pool all summer long, so quick and easy dinners are a must. And the lighter, easier foods just mean summer to me.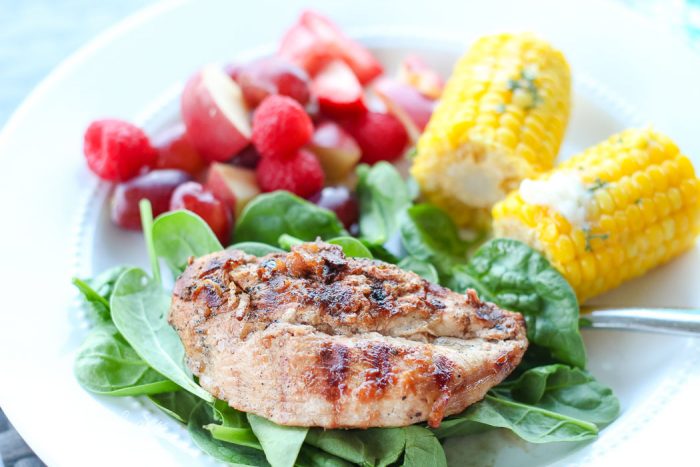 We love to grill out at our house. It's quick, easy and my kids always gobble it up! I always keep marinades stocked up in the cabinet, well, I try to, but sometimes I forget to buy them and I'm stuck in a pinch.
Well, I've finally found a homemade marinade that beats the pants off of any store-bought marinade I've ever tasted. It's so good and I almost always have these ingredients on hand, so it's always an option!
Delicious food that I already have in my kitchen? That's a win/win if I've ever heard of one. This post contains affiliate links for your convenience. See my full disclosure policy here.
What You'll Need for Citrus Chicken Marinade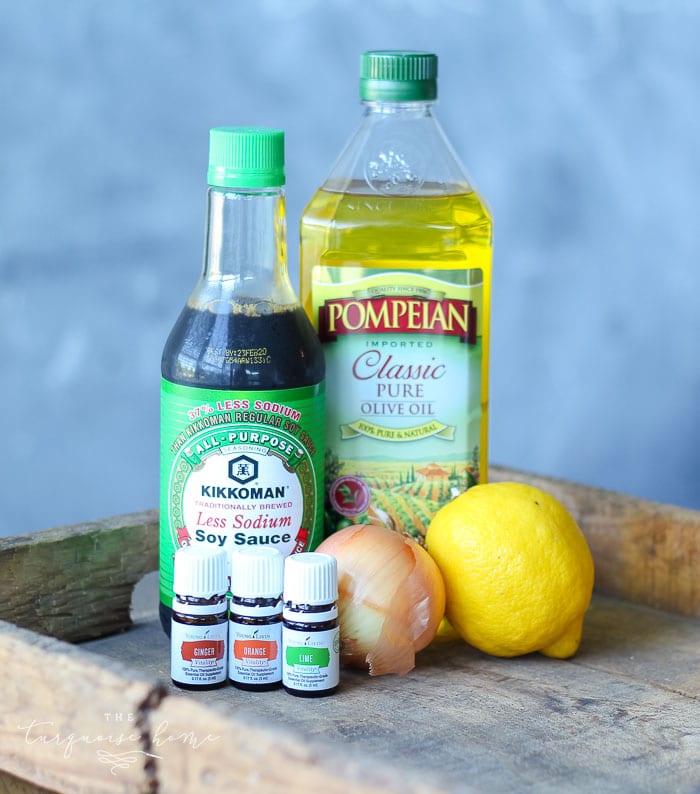 See how simple it is? You'll just love the flavor! So yummy!!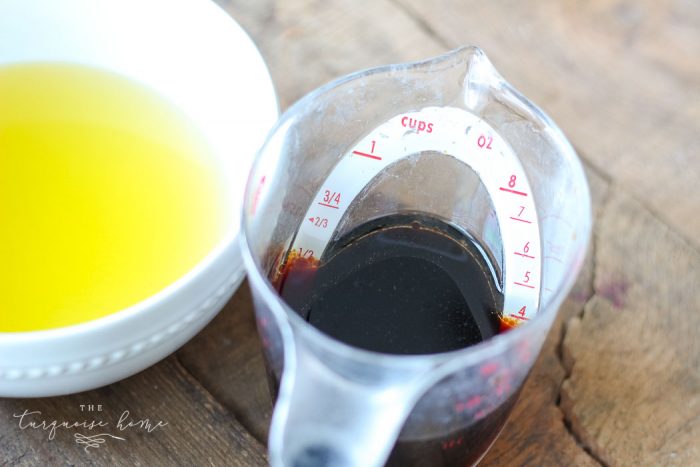 Mix all of the ingredients together and pour over your chicken. I did 4 chicken breasts and it was plenty of liquid to cover them all.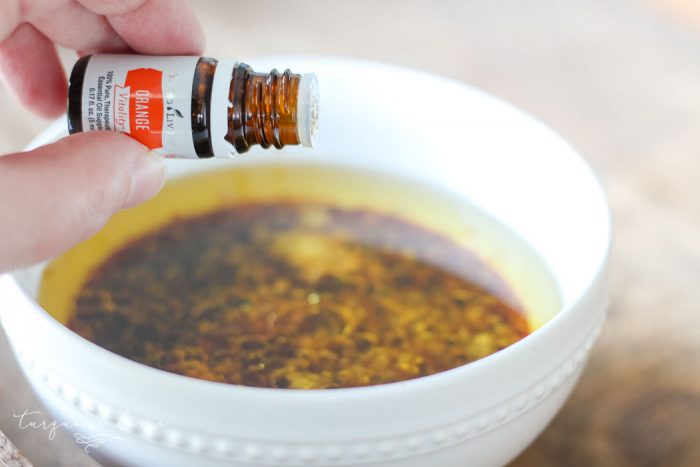 You'll want to make this recipe 1-4 hours ahead of cooking time in order for it to marinade. More time means more flavor! I didn't let mine marinade very long and I look forward to giving it more time next time. It is just so delicious!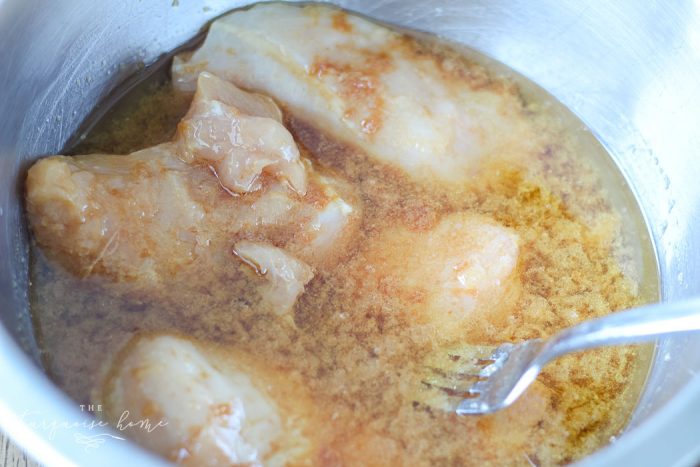 And then just grill it out on the grill. My husband is the grill master in our family. He cooks them on each side 3-5 minutes, depending on the thickness of the chicken breasts. And he only flips them once. I've heard from some people that you should flatten the chicken to all be the same thickness. I do that sometimes, but most of the time I'm just lazy. We will leave larger pieces on the grill longer.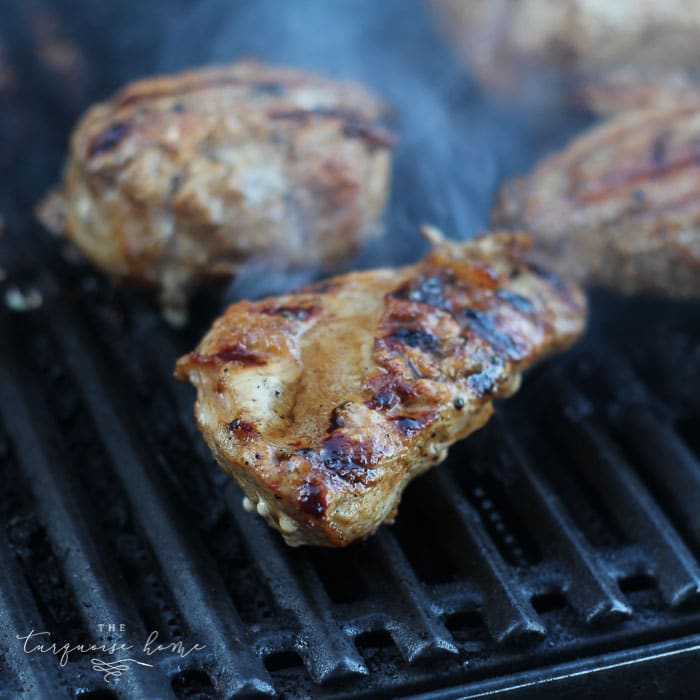 Baste the chicken with additional marinade when you flip it and then throw the remainder of the marinade out.
I will say that Coach has gotten really good at cooking them to perfection. And we let them rest for about 5 minutes before serving.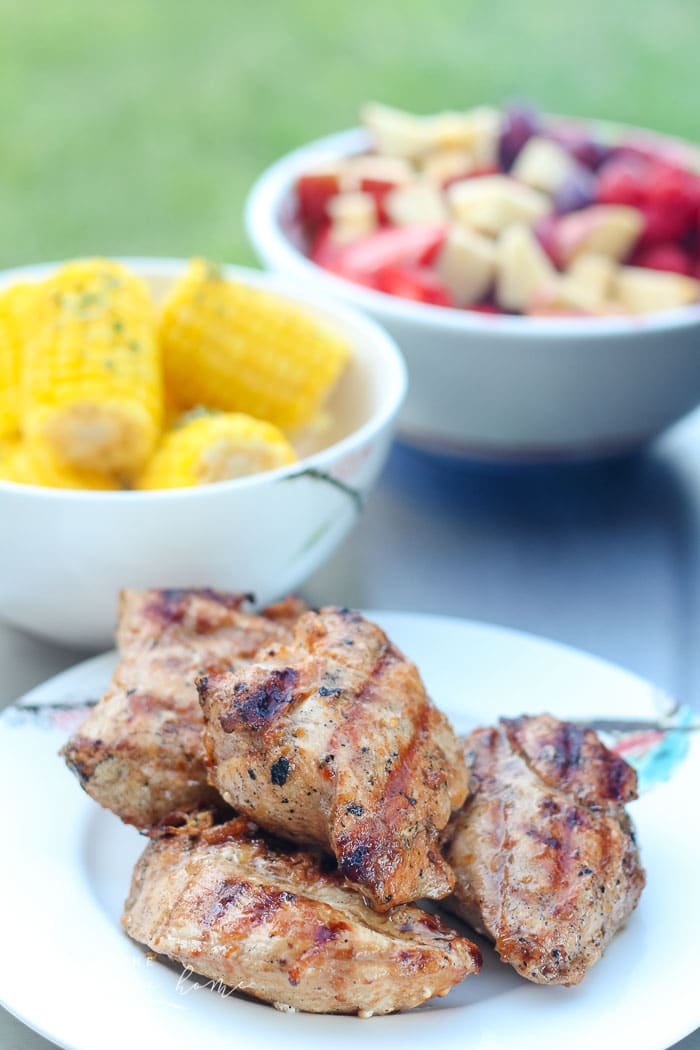 I paired the chicken with some corn on the cob and a fruit salad and served the chicken on a bed of spinach. It was a light and easy meal – perfect for summer.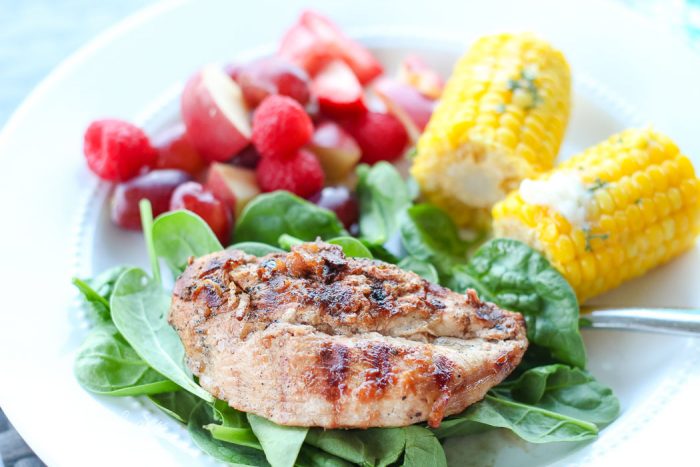 The citrus and ginger flavors were delicious and I'll be making this again and again.
You can learn more about Essential Oils and their benefits here and why it's important to only use 100% pure essential oils when ingesting them!
I also have a Facebook group dedicated to all things Essential Oils and how I use them on a daily basis. If you've ever wondered what to use essential oils for, then this is the place to check that out!
More Amazing Summer Recipes with Essential Oils
Sparkling Lavender Lemonade
Fruit Kabobs with Citrus Dip
Grilled Chicken with Citrus + Ginger Marinade
Lime Raspberry Popsicles
Cowboy Caviar with lime oil dressing
Tuscan Pasta Salad
Citronella candles
Orange Julius
BLT Salad with Creamy Lemon Chive Dressing