I am so excited to reveal my Fall Mantel to y'all! I've had it up for weeks now, just itchin' to share it, but wanting to wait for the right time. I might have had this up in August … I was just so ready to Fall to arrive. I thought my oranges, reds and browns would inspire the weather to get cooler. Ha!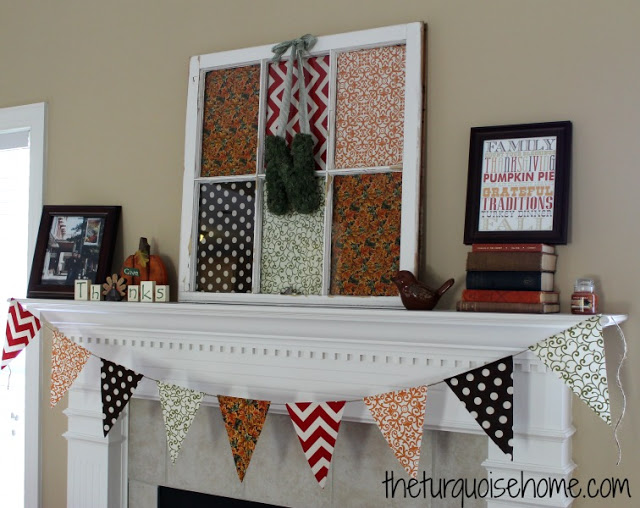 I mostly used things I already had at home. I did buy the fabric (on sale at Hobby Lobby) for $12, and the twine from Lowe's ($2). I spent $14 on the Fall subway art. So, a total of $28 for my Fall mantel? I'm pretty pleased. (More on the subway art below – you too can have Fall subway art!)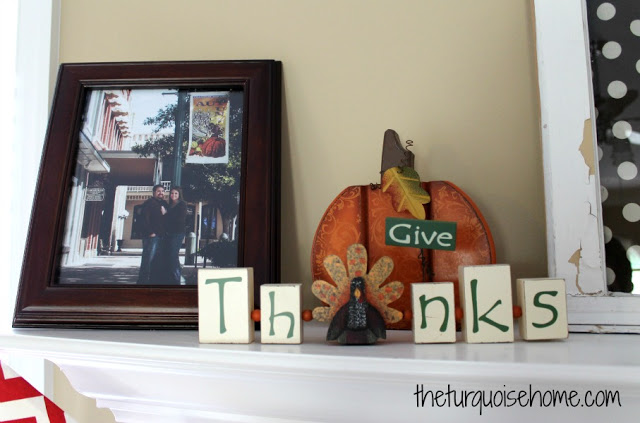 I kept thinking I wanted some all-inspiring photos in my decor this year, and went searching around the house. I saw the perfect photo in our bedroom! Our engagement photos, of course. (Taken by the talented Sara Mac in my beloved downtown Franklin, Tennessee.)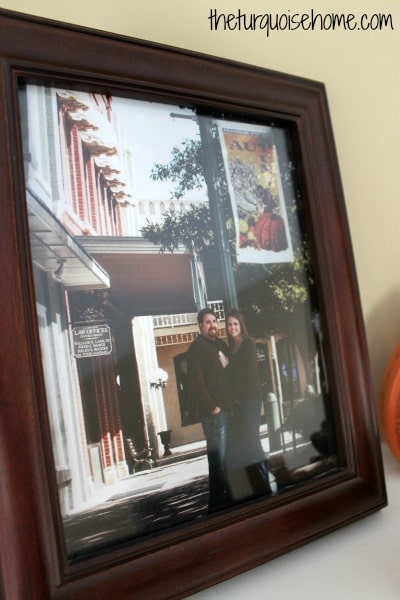 The pumpkin and "Give Thanks" sign are from Hobby Lobby a couple of years ago. I love to be reminded to give thanks, especially during this time of the year.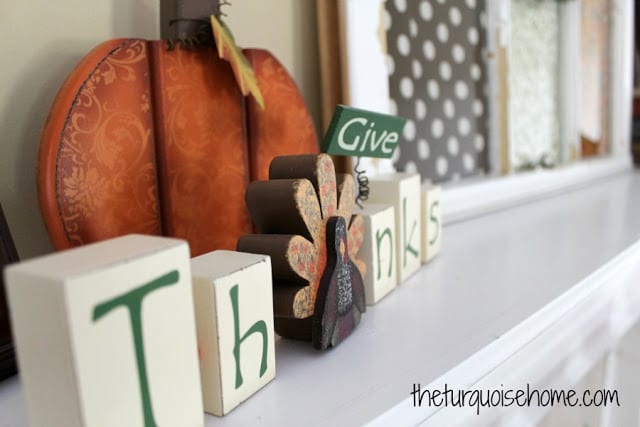 I love. love. love. my Fall bunting. I had never made bunting before and it was so easy! I didn't want to sew anything, so I hot glued it. It's super simple, but I will post a tutorial soon. Just in case there's anyone else out there who hasn't made bunting before, like me. 🙂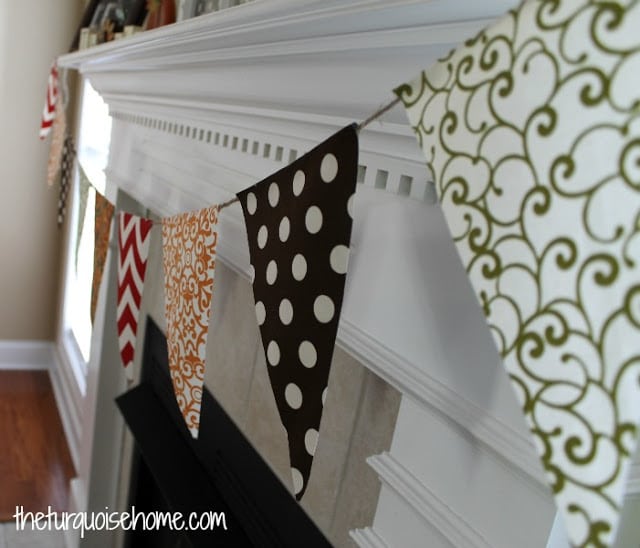 The fabric in the window was so easy to do. I only got a quarter of a yard of each pattern. So the width was perfect for my window panes. I grabbed a roll of nearby packing taped and taped the fabric in there. It's not perfect, but I wanted something removable after Fall. Perfect for me! (I made the moss letter back in the Spring for my mantle and decided it worked now, too!)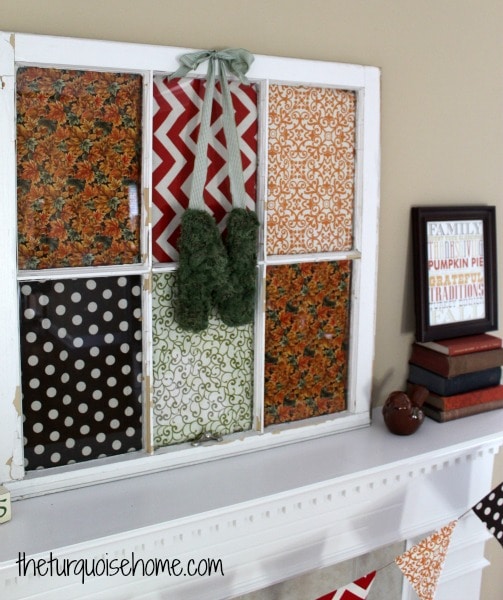 I love to use books to create height and some visual interest. The colors work great with Fall!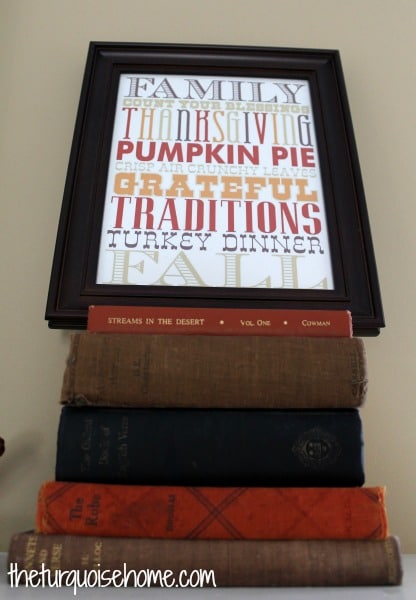 And my subway art! This might just be my favorite part of the whole mantel. If you don't know about eighteen25's free printable subway art collection, then you should. (And now you do!) Because it's the most awesome free printable subway art I've ever seen. And I love typography in my home, so it suits me just fine. They have something for every occasion and season. Literally.
I grabbed their Fall subway art printable and actually uploaded it to one of those photo canvas Web sites. One of them was offering a free 8×10 canvas. Perfect, right? Not so much! It took me forever in photo shop to adjust the image enough so that it would all print on the canvas the way I wanted it. It was so frustrating. See, I thought I would hang the canvas somewhere all by itself. But in the end I liked the framed look better. So, take my advice and just print the printable out like a regular picture and put it in a frame. Much time will be saved!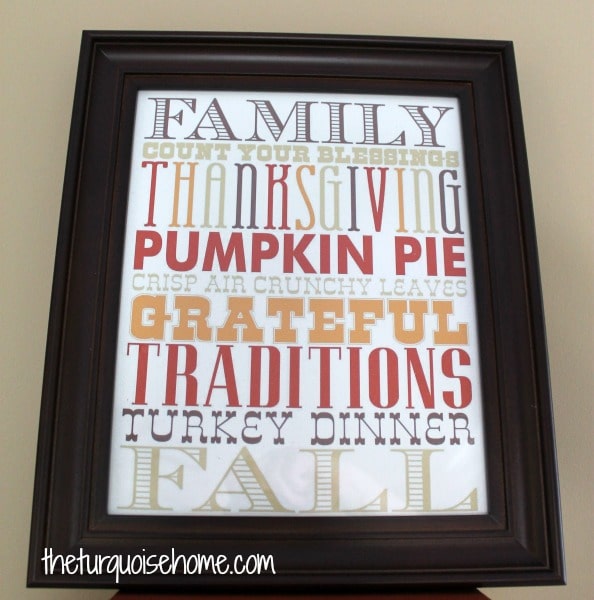 In the end, I do like the way it turned out, though! So, yay! All is well that ends well.
That little birdie followed me from my old house. I picked it up at Target once upon a time. Love him.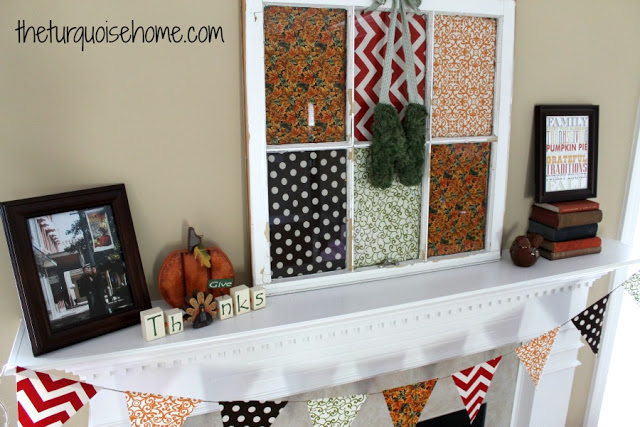 There's my Fall mantel! Have you started your Fall decorating yet? I'd love to see! If so, link up below in the comments.
You may also like …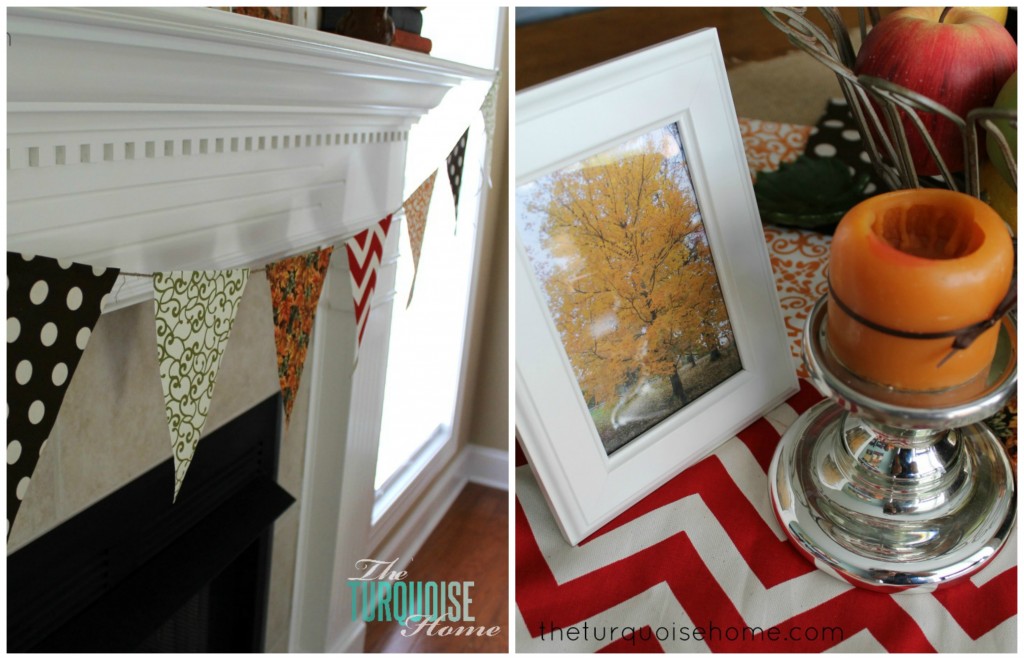 DIY No-Sew Bunting Tutorial // Fall Tablescape