Simple DIY Napkin Pillow Covers
Is something just so easy and simple that you kick yourself for not trying it sooner? That's how I feel about these simple DIY napkin pillow covers. New pillow covers are not always in the budget at $70 a pop (or a little more or less depending on where you shop). But $5 pillow covers? I can almost always afford that!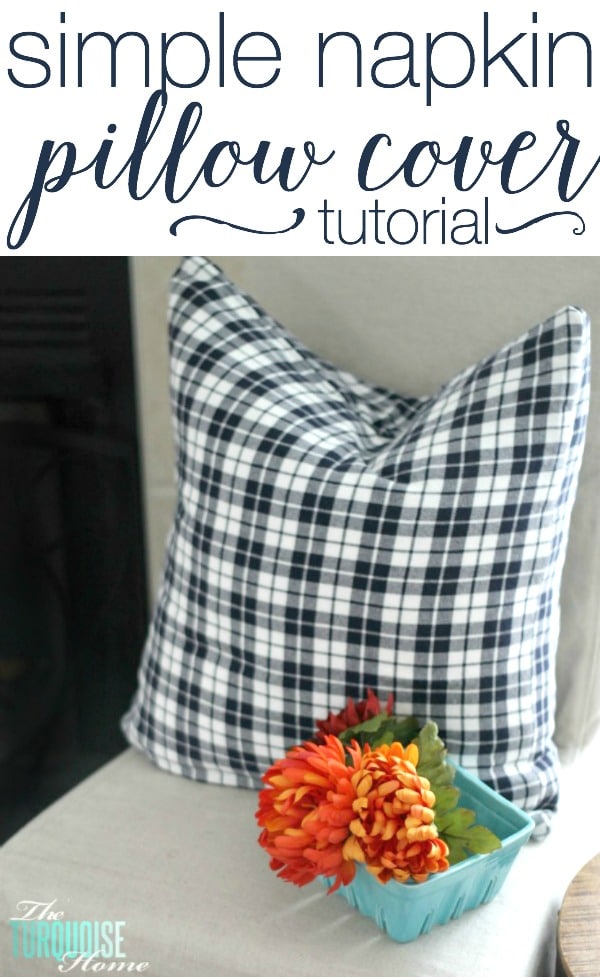 This is not a new idea, I know. People have been making pillow covers from store-bought cloth napkins for forever, but sometimes even the most common and simplest of DIY projects needs a little instruction. (This post contains some affiliate links for your convenience. Click here to read my full disclosure policy.)
Materials Needed for Simple DIY Napkin Pillow Covers
See? Told you it was simple. Just three things and you're done. But first things, first.
1. Wash your napkins. Ironing them after they've been washed helps, too!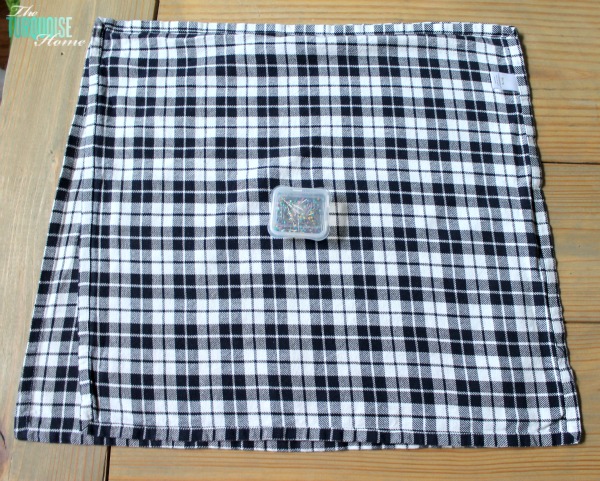 2. Place one napkin good-side facing up; then place a second napkin on top of it, good-side facing down. The two sides that you will eventually want on the outside should be facing each other.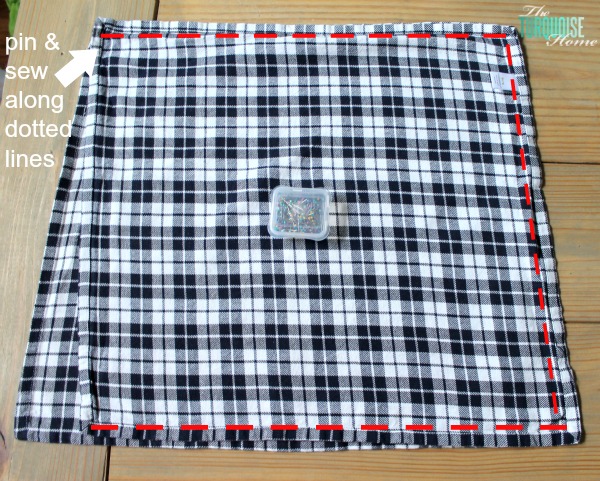 3. Pin the edges of three sides and sew them together. My napkins weren't perfectly square, but they turned out just fine once I pinned them.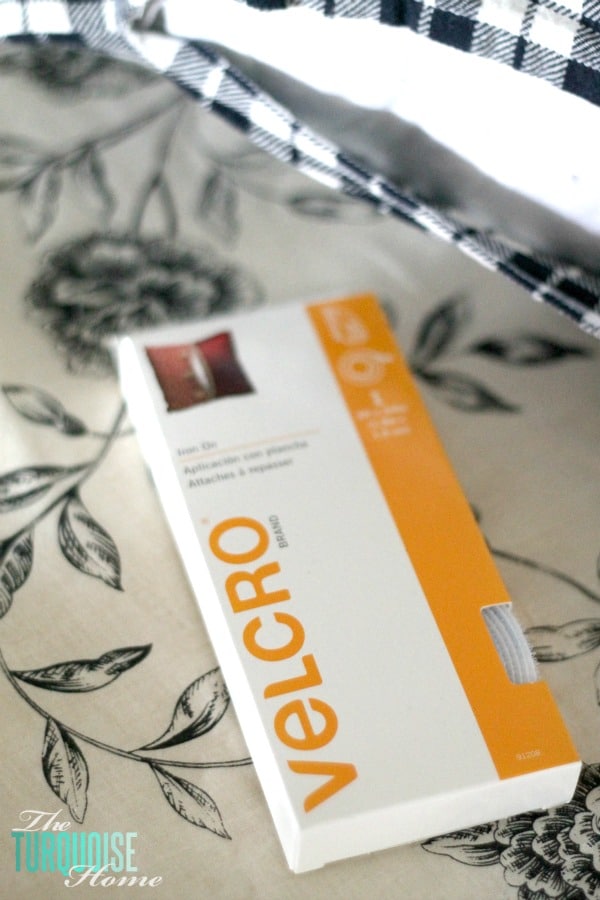 4. Finally, you'll cut strips of Velcro and adhere them to the edge of the opened side with an iron. It says to hold the iron on the Velcro for 90 seconds, which is a long time to hold an iron in place. If your fabric is delicate, you'll want to use a press cloth between the iron and your fabric. It takes a lot of heat to get it to stick. I would press it and let it cool off and then check the Velcro to make sure it was stuck to the fabric. If not, I'd press it again.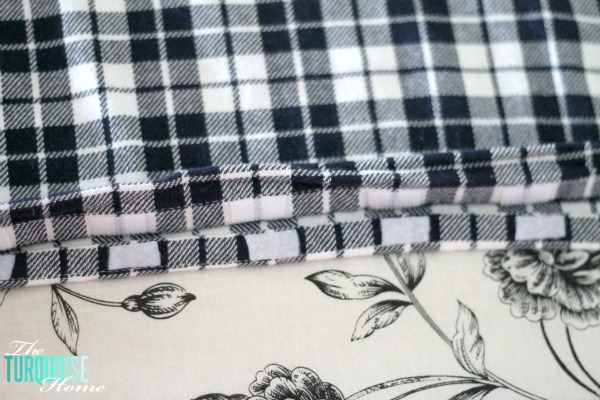 5. Add your pillow insert to your new pillow cover! Yay!!
Your friends and family will be amazed. My husband was sitting in the living room watching a football game while I threw these together and even he was impressed with how quickly I whipped it together!
And so cheap, too! The napkins I bought were $10 for 4 napkins, so I got two new pillow covers for $5 each. That's a steal!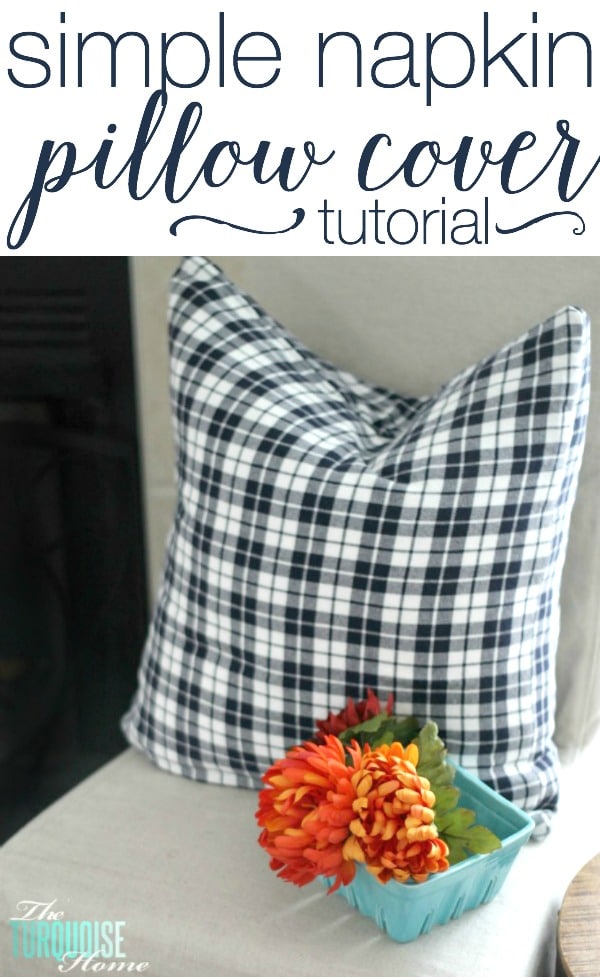 If you've never tried this before, then I hope you do! Send me a picture of your new pillow covers. 🙂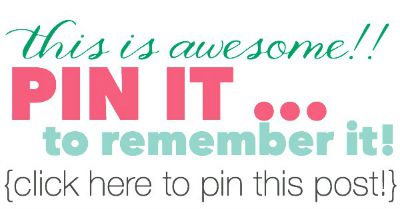 Don't miss out on the behind-the-scenes fun!
This post is sponsored by my YL. I love having natural options and these essential oils have helped my family tremendously in our pursuit of natural wellness. They are also my business and are so well-loved that they sponsor my blog!! Enroll by clicking here.
I'm giving away a special freebie this month when you enroll. Click the image for more info: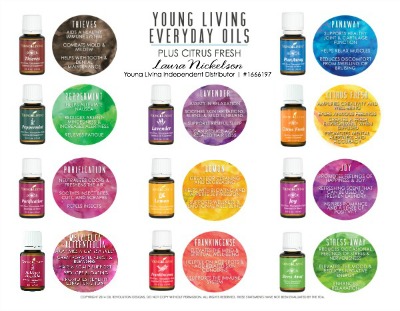 Disclosure: This post includes affiliate links, which does not mean you pay a penny more when purchasing through my link. It means that in helping you easily find some of my favorite products, I receive a small commission if you purchase. Thank you so much for supporting The Turquoise Home! {P.S. I only share products I truly love!}