Spring Is Here! Refresh your front porch with the latest & cutest spring doormats!
A few years ago I decided to change up my front door mat situation. And I followed the adorable trend of layering the front door mats with a cute larger outdoor rug with a smaller doormat on top. I love the look! It makes my front stoop & outdoor rug feel like an extension of my home and just freshens up an otherwise bland space.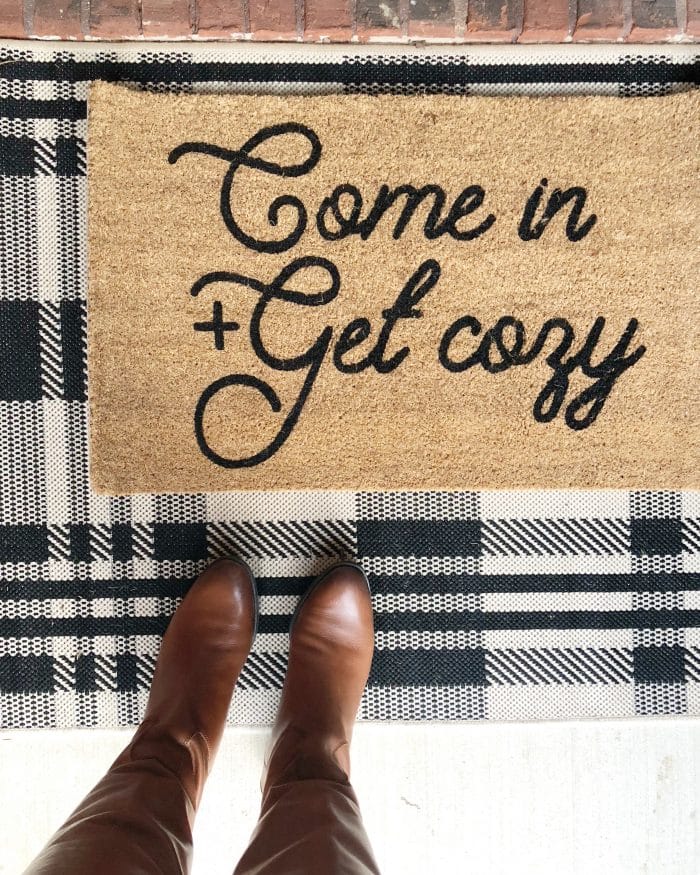 I thought this typographical doormat was perfect for the cold and dreary months. "Come in + Get cozy," dear friends. I just hoped any strangers who might wander by my home wouldn't take it as a personal invitation. 😜 So far, it's worked out – and looks adorably inviting (to the right people) in the process.
And the plaid black and cream rug is just the cutest, am I right? I bought the 2'7″ x 5′ size, which fits perfectly on my front stoop!
(This is the front door of our old house, come and see our current front door here!)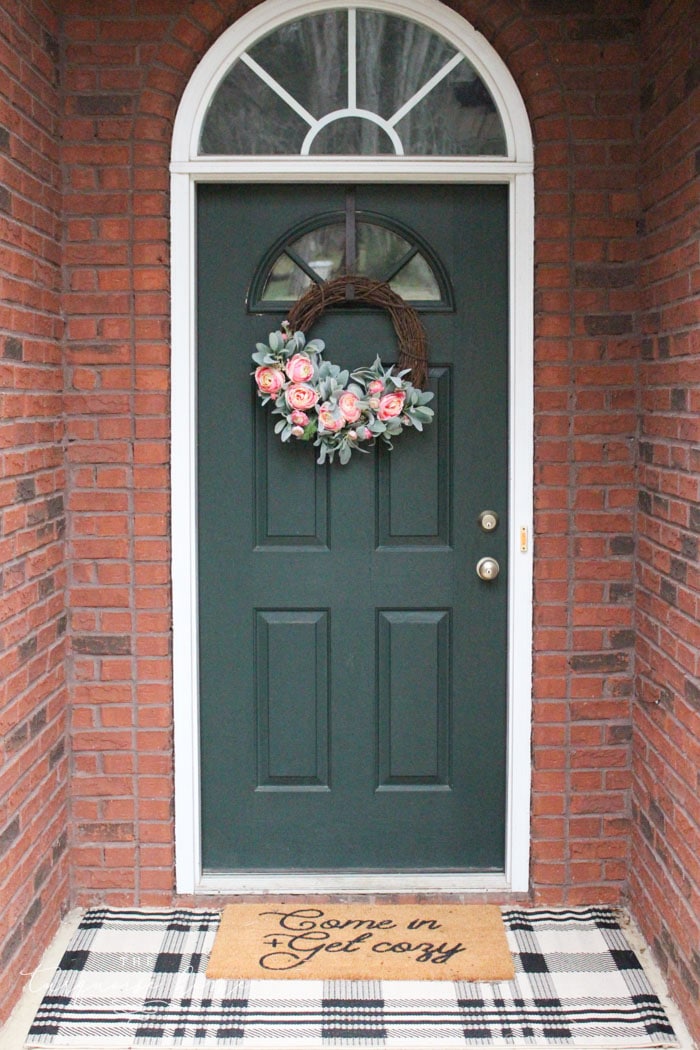 But as I was taking these pictures of my new spring wreath, I realized the sentiments of coming in to get cozy didn't exactly apply to this warmer weather we've been having (and the hot weather to come), so I decided I need to change up my top mat and put away the cozier mat for next winter.
Here are some of my favorite spring doormats …

I haven't quite decided which one is my favorite, but when I do, I'll be sure to share! Maybe it'll make an appearance in my spring home tour in a couple of week! Guess I better make my decision quick!
P.S. I ended up making my own spring doormat a few years ago! Click here to see the full spring DIY doormat tutorial!
Which one do you like the most?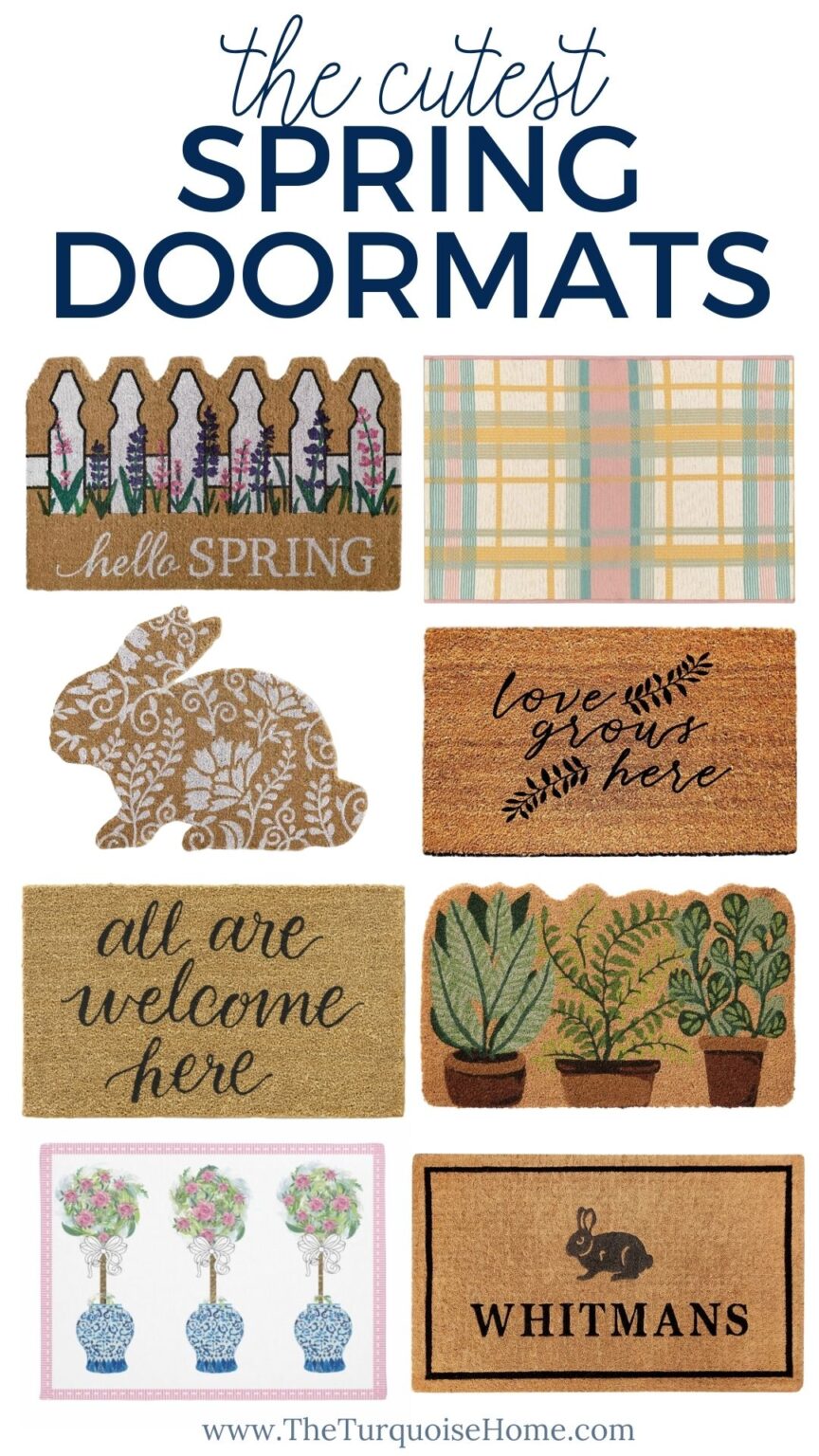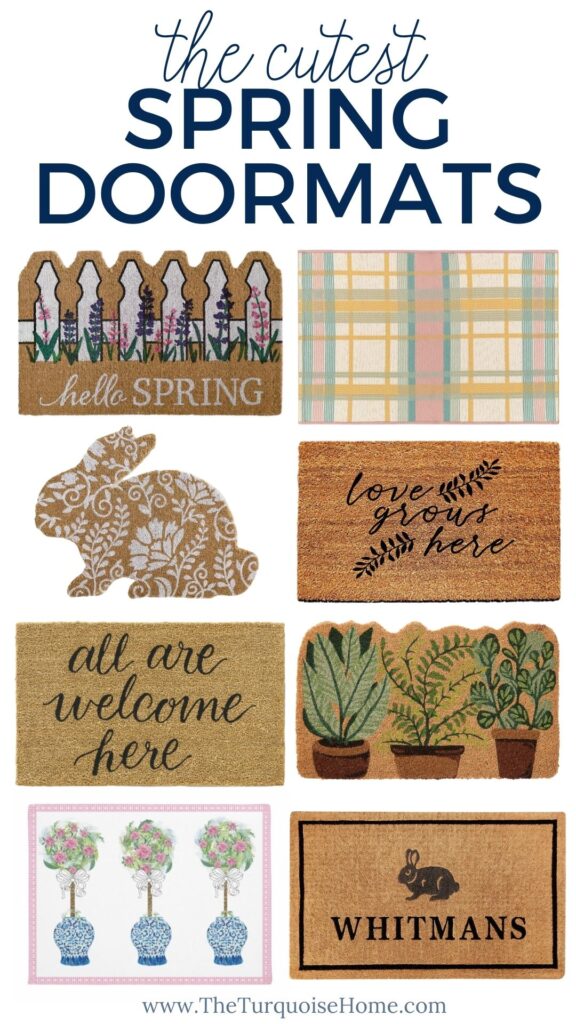 More Posts You Will Love:
SaveSaveSaveSave