Tiered trays are so pretty and a great way to display smaller decor pieces in a large grouping. Here are some great options for wooden tiered stands, as well as ideas for styling them!
I'm sure you've seen these gorgeous wood tiered stands all over the place. Love, love, love the layered look that it brings to a space, all while adding some seriously fun farmhouse style. They are just so darn cute!
I've been eyeing a certain wood tiered tray stand for a while now and at first I had trouble finding it. Then I found it, but it was back ordered for a couple months. I bought it when it was on a super sale and it finally arrived last week! Yay!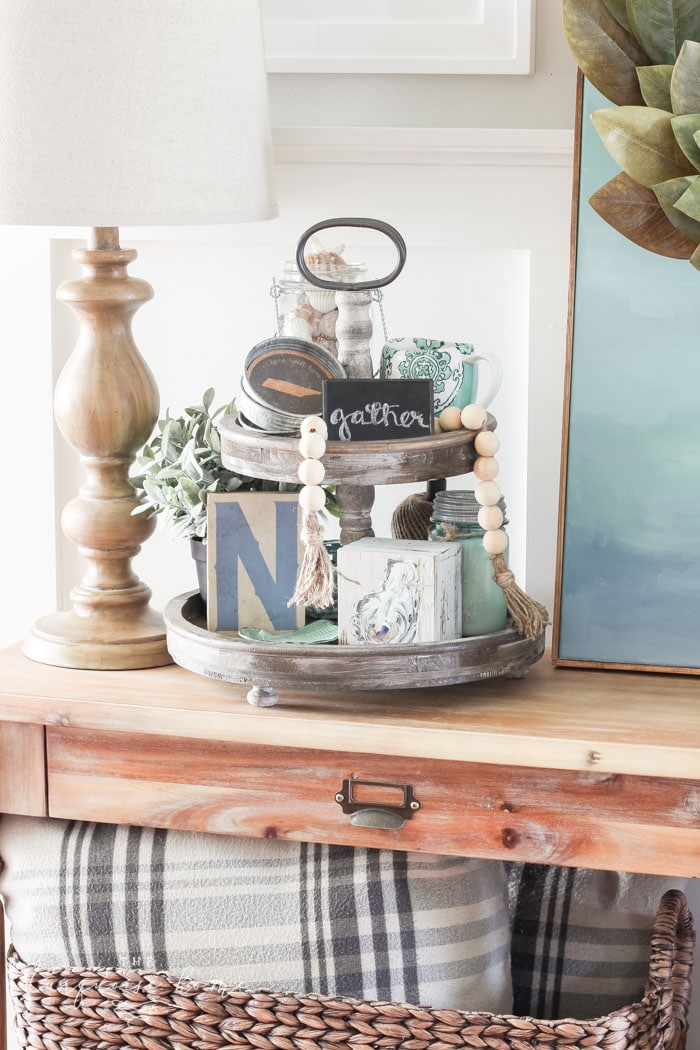 But here's the funny thing… I went to link it here and found that it's now for sale at Target and is ready to ship! So, yay for you if you've been wanting this one, too! (Or just now discovered it and fell in love, like I did.) You'll have to exercise much less patience than I had to. 😉
So in honor of my new favorite piece of decor, I rounded up some more tiered stand goodies for you!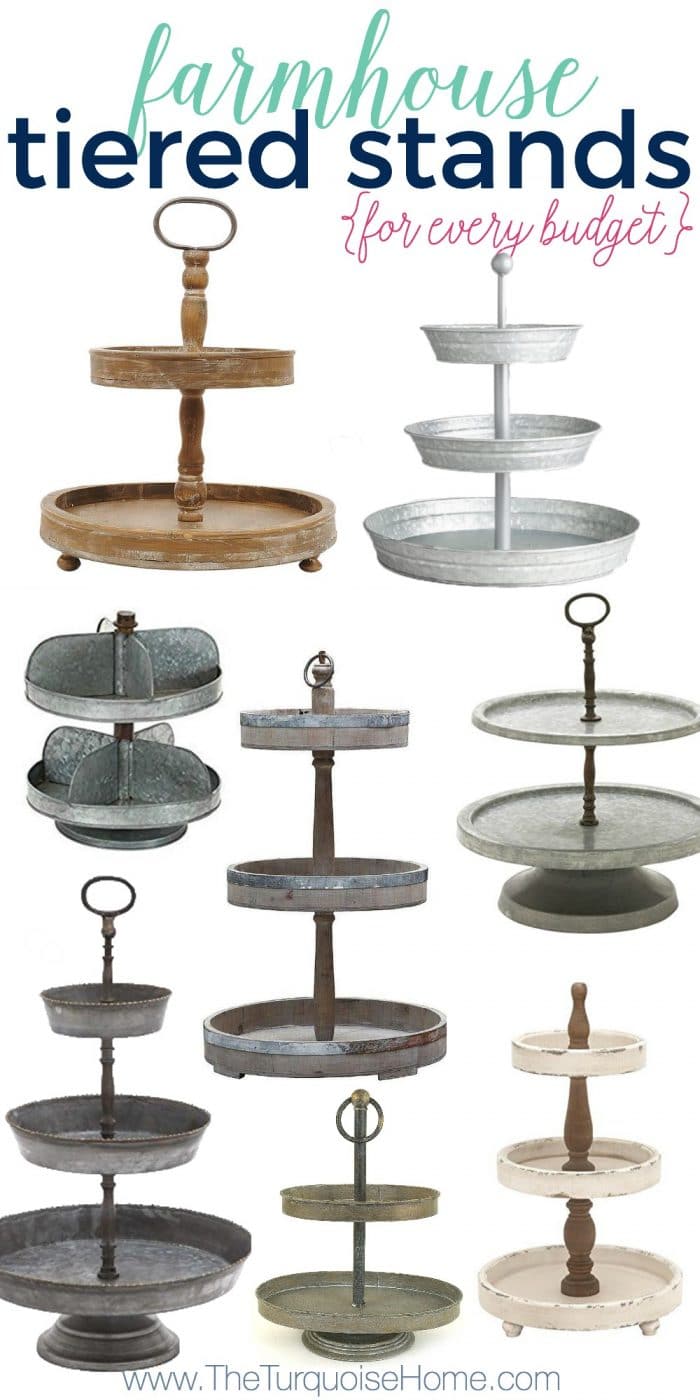 First "Row"
Round Wood 2-Tier Tray (this is the one I have!) // Galvanized Metal 3-Tier Stand (similar)
Second "Row"
Metal Hardware 2 Tier Tray with cubbies (similar 3-tier option from Walmart) // Grey Mango Wood 3-Tier Tray // Galvanized Metal 2 Tier Tray Stand
Third "Row"
3-Tier Metal Galvanized Tray // Oval Metal 2-Tier Tray // Deco White Rustic 3-Tier Wood Stand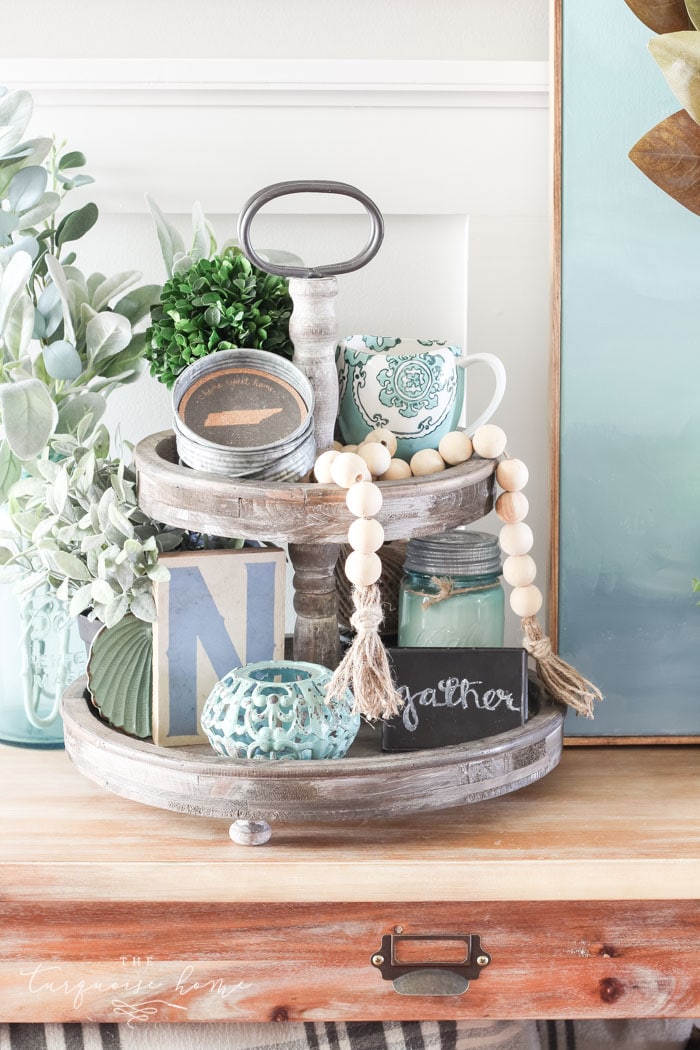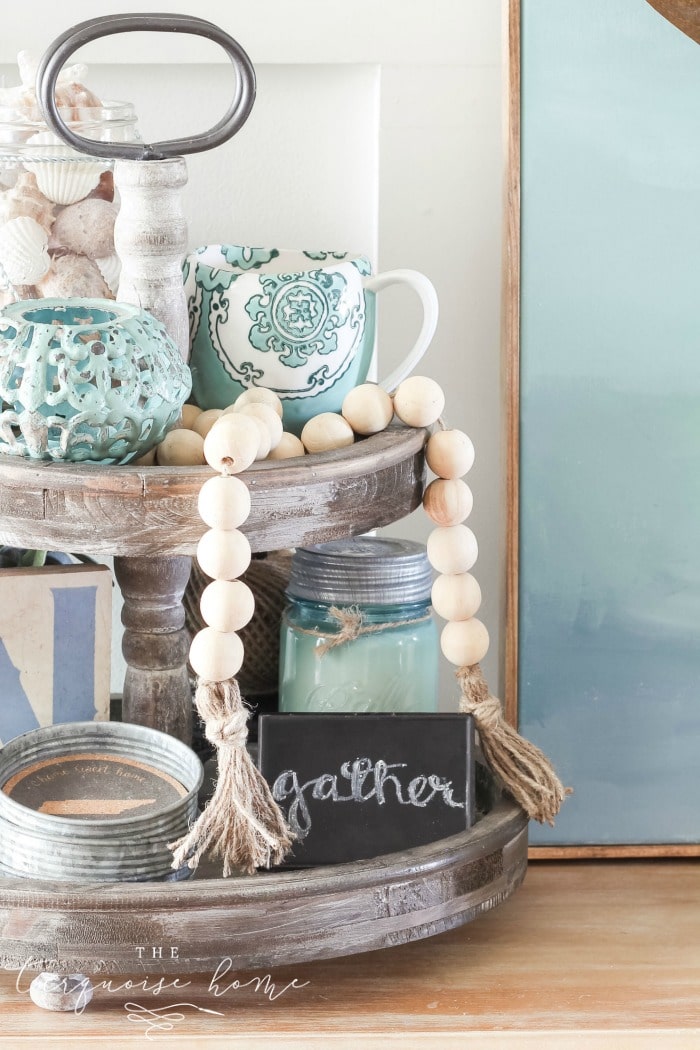 At the end of the day it's fun to have a new decor item to play with. I really love the trend and hope it sticks around for a while now that I finally joined the tiered stands club. 😍
Do you have a tiered stand? How do you like to decorate yours?
MORE POSTS YOU WILL LOVE:
Get Instant Access to my Guide to Customize Your Home on a Budget
Grab your FREE guide for 10 Ways to Customize Your Home on a Budget: simple projects to transform your home from builder beige to a home with character and charm!