7 Rental-Friendly Home Decorating Ideas
When you are renting your home, it can be hard to make the impersonal space feel like it's yours. Here are 7 temporary and affordable tenant improvements you can do to upgrade your rental!
Rental properties are often bland, impersonal, and usually outdated. Since it's not a space you own, it can be so hard to make it feel like you.
In addition, most leases prohibit making any sort of permanent change. In fact, some leases even prevent minor changes that could "cause damage" like putting holes in the walls to hang pictures.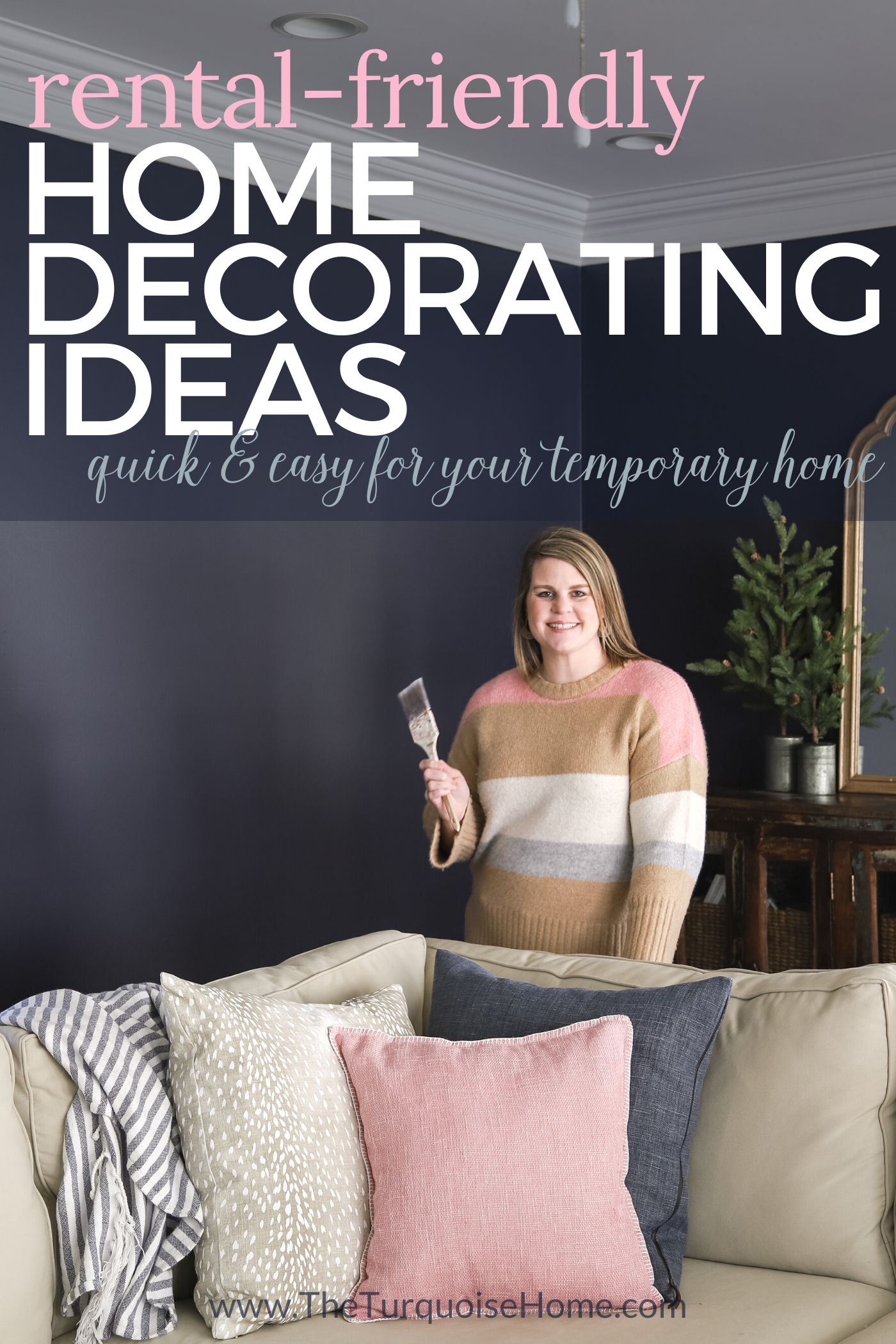 On top of that, because you don't own the property, you may have a hard time justifying any expense to give it those personal touches to suit your tastes preferences and make it feel like your own space. Spending money on a non-permanent space can feel like watching your hard-earned money fly right out the window.
At the same time, there is a huge argument to be made for personalizing a space enough that when you come home, it FEELS like coming home. That "sense of home" is created by adding your own personal touches through furniture, color, and other details that make the space feel comfortable to you and help you relax.
If you resonate with this at all or you're in a familiar situation, I have some great news! There are several options for ways you can make a rental space feel like your own that are also budget-friendly and won't break your lease.
This post contains affiliate links for your convenience. See my full disclosure policy.
Things to Consider When Making Tenant Improvements
Here are a few quick things to keep in mind when you're considering making any rental home upgrades as a tenant.
Ask Your Landlord
If you have any doubts or questions about what changes may be allowed, reach out and ask your landlord.
Different landlords have different ideas of what tenants can and can't do. Keep in mind that you will likely have a better chance of getting bigger things that you want (like paint, hanging curtains, changing hardware) if you can make a case for your change improving the value of the property.
Focus on Purchasing Reusable Items
If you limit your tenant improvement spending to investing in items that you can take with you (ex: furniture), it won't feel like you're wasting money on something that someone else will benefit from.
Hold on to Anything You Remove
If you swap out something (showerhead, dimmer switch, etc), keep the old one so that you can swap it back out when you move out and take the new one with you.
Get Professional Help
If you want to swap out light fixtures but know nothing about electrical, I highly recommend finding some professional help.
My Top 10 Temporary Tenant Improvement Ideas For Your Rental
If you're longing to upgrade your rental and make it feel more like "home" but still get your deposit back, here are 10 easily reversible ideas to makeover your rental (then take with you when you move).
Personalize the Bathrooms
Believe it or not, but this is an upgrade that is often forgotten about, and yet, having that "spa experience" makes a HUGE difference in how you feel. Installing a nice showerhead and adding bathroom decor are tenant upgrades that are worth the money.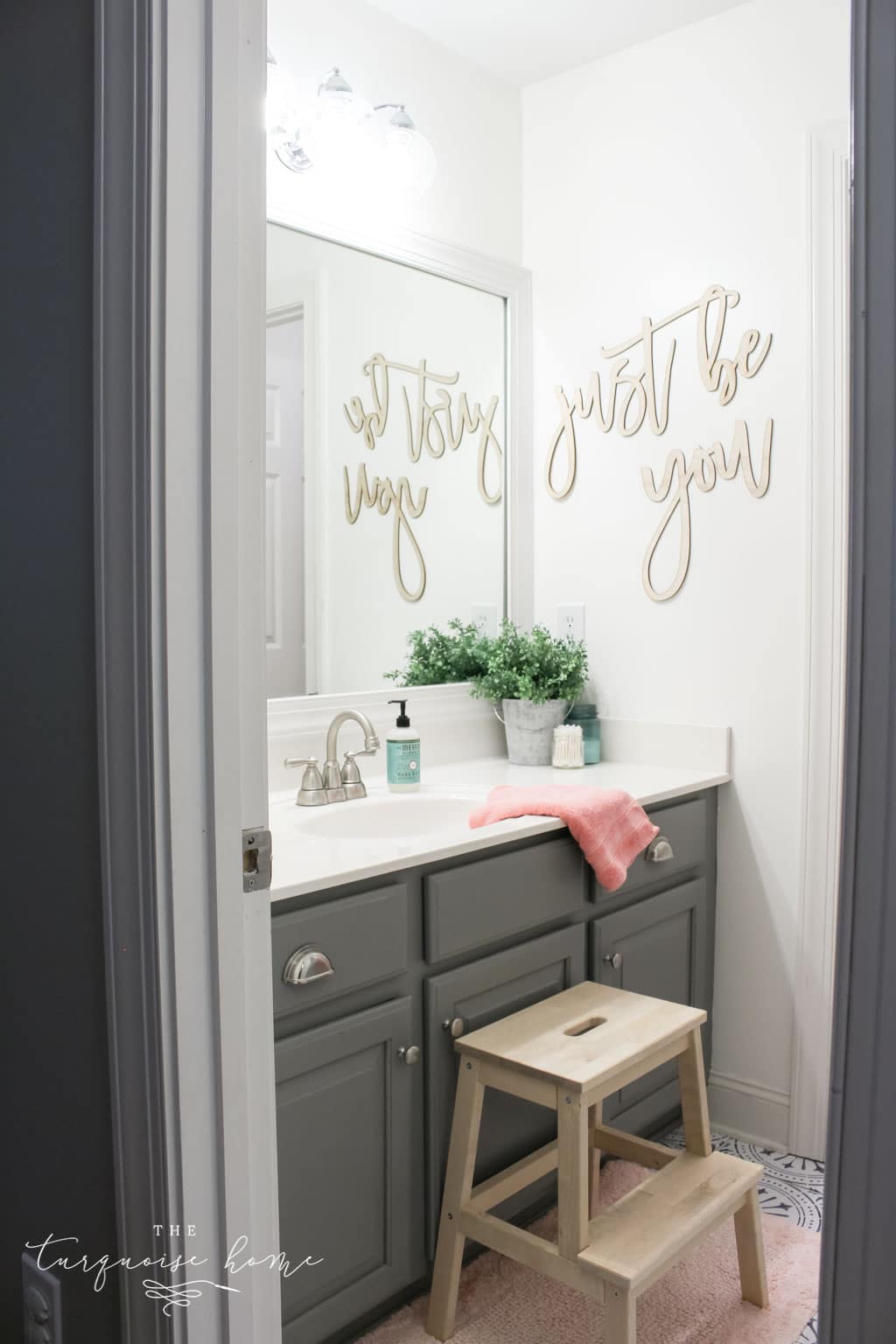 Related Posts:
Go Stainless
Rentals often have dated appliances but, if they work, it's not worth spending money on them. Instead, use this DIY stainless steel appliance makeover idea (using just contact paper!) from Julie Blanner. Ah, an instant upgrade that your landlord may even ask you to leave in place!
Grab the stainless steel contact paper here!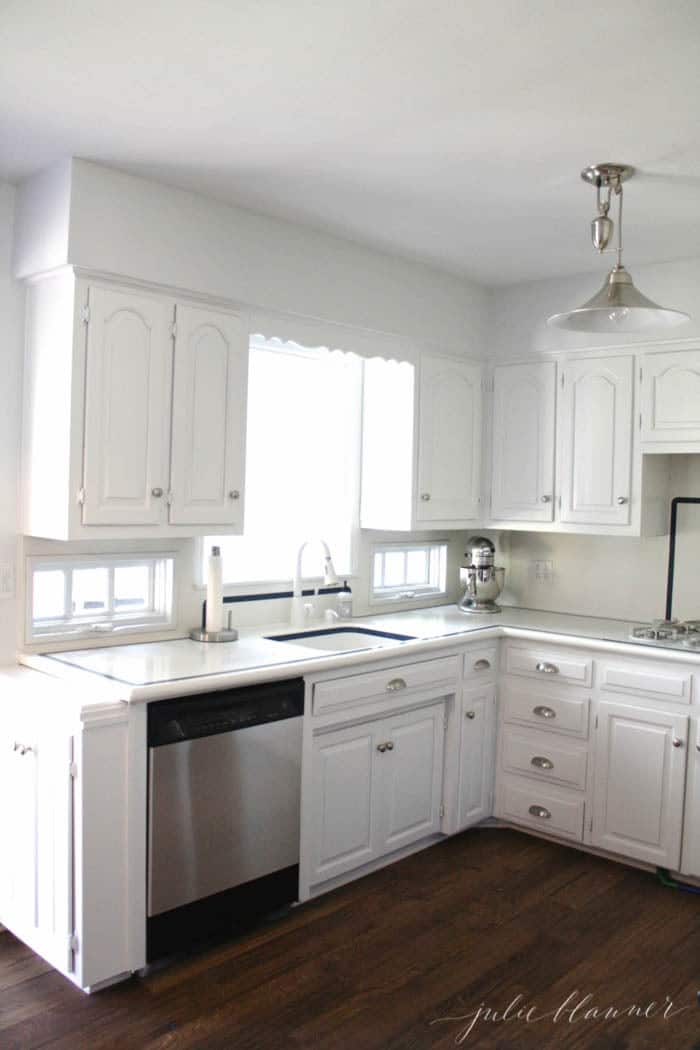 Add Color to the Walls
People often think that they can't paint or wallpaper the walls of their rental. It may come as a surprise, but this is one upgrade your landlord will probably be happy about – especially if you choose a light neutral color or paint the walls their original color when you move.
Prefer the look of wallpaper? Put up removable wallpaper, then be sure to remove it when you move out. I love this herringbone removable wallpaper and these pretty gold geometric temporary wallpaper too! This geometric paper would make a great kitchen backsplash!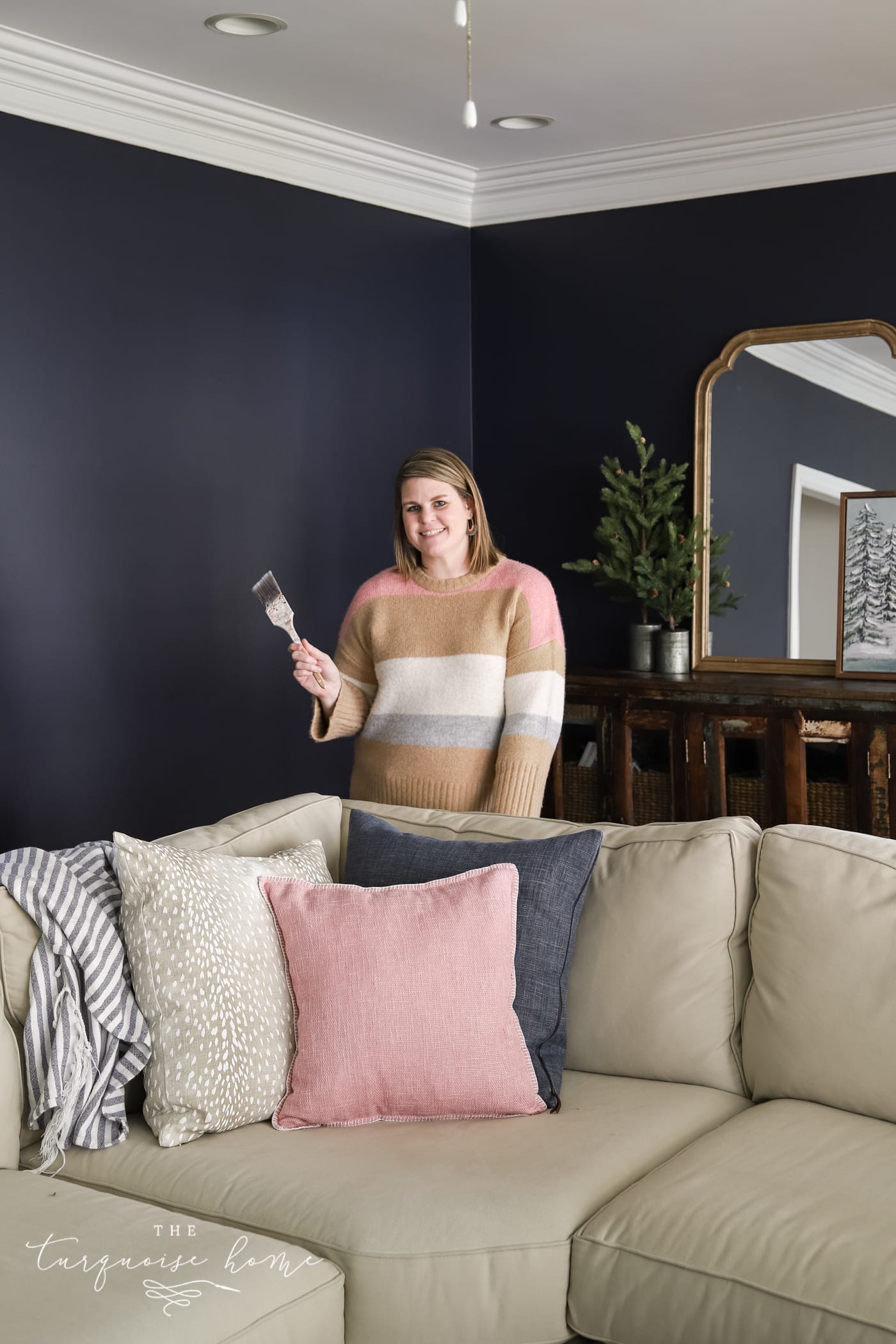 Related Posts:
Change Light Fixtures
Let's face it: rentals often have VERY outdated light fixtures. One of the most impactful tenant improvements you can make (and take with you) is to replace light fixtures with models you love looking at in the room.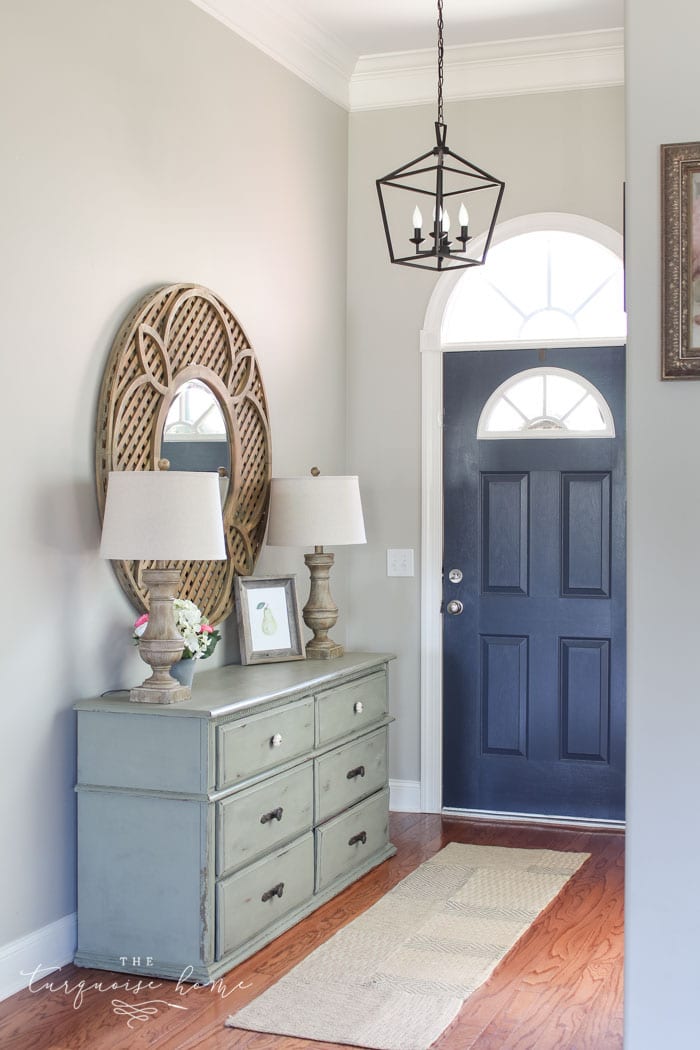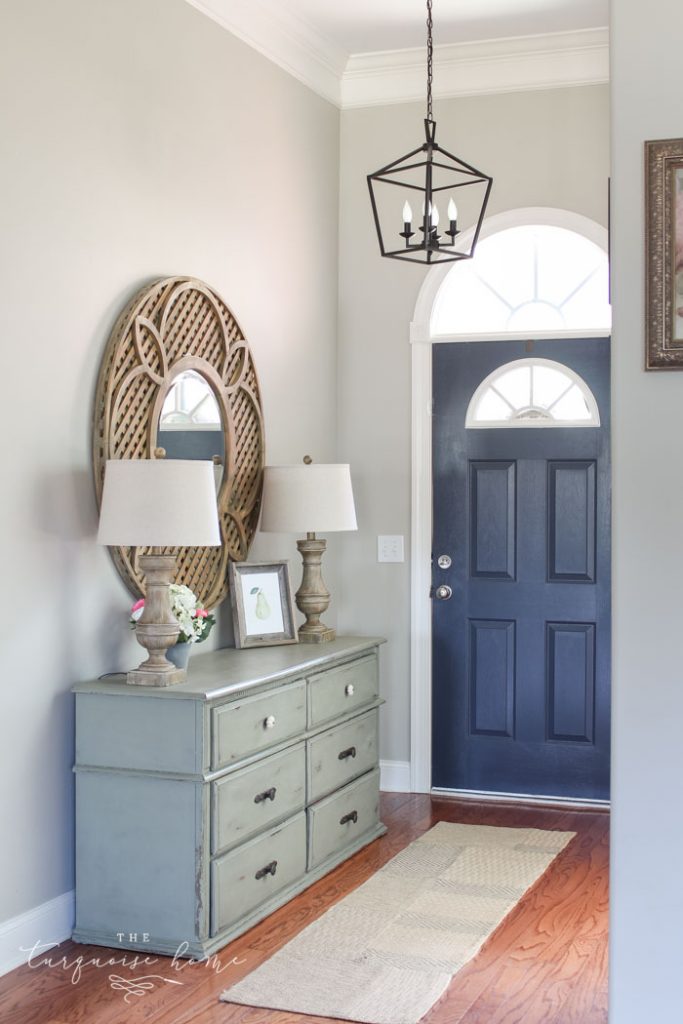 Related Posts: 
Hang Curtains
Forget metal mini blinds. Take those down (but keep them!) as fast as you can and hang some beautiful curtains. This one simple rental makeover action item will quickly and completely transform your space.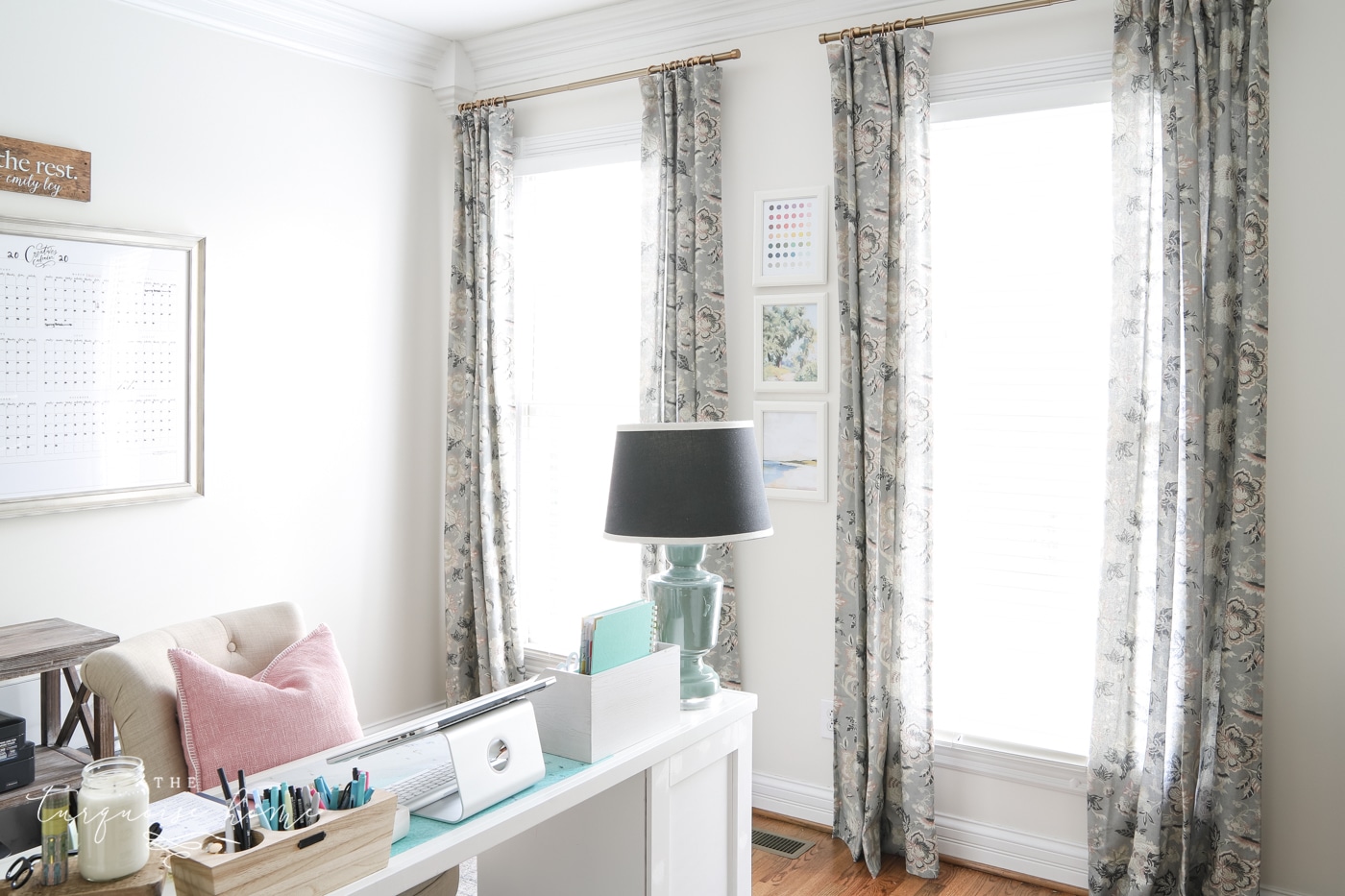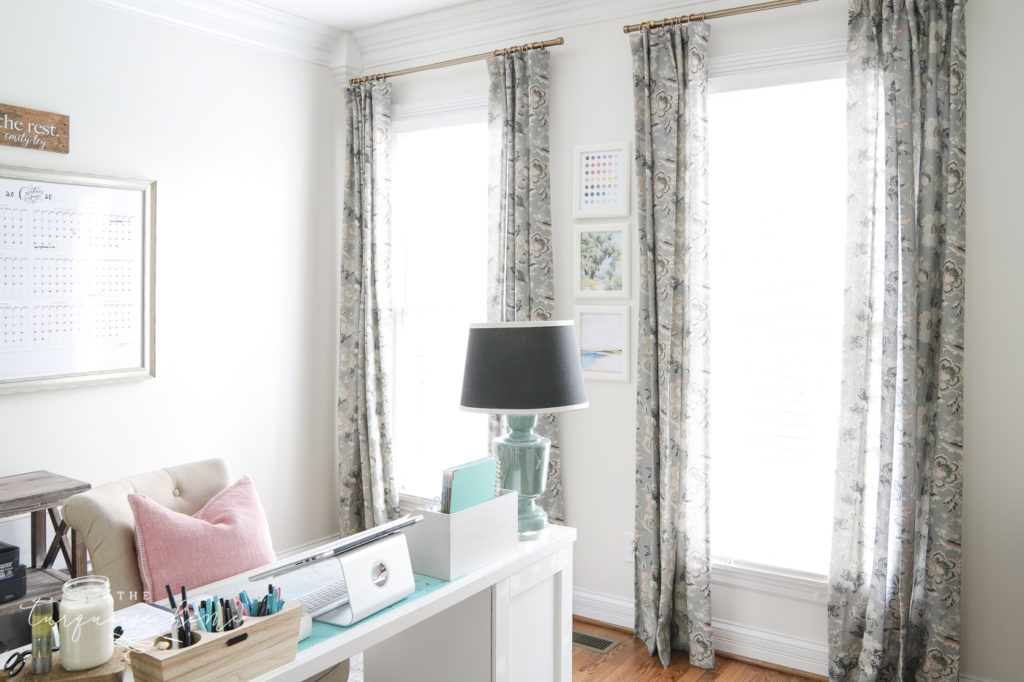 Related Posts:
Cover the Floors
Do you hate that 10-year-old carpet? What about those scratched hardwood floors? If you don't love the floors in your house, one terrific temporary tenant improvement you can make is to add throw the right sized rug into the space.
Prefer the look of floor tile in the kitchen or bathroom? These non-permanent peel-and-stick floor tiles may be just the perfect touch!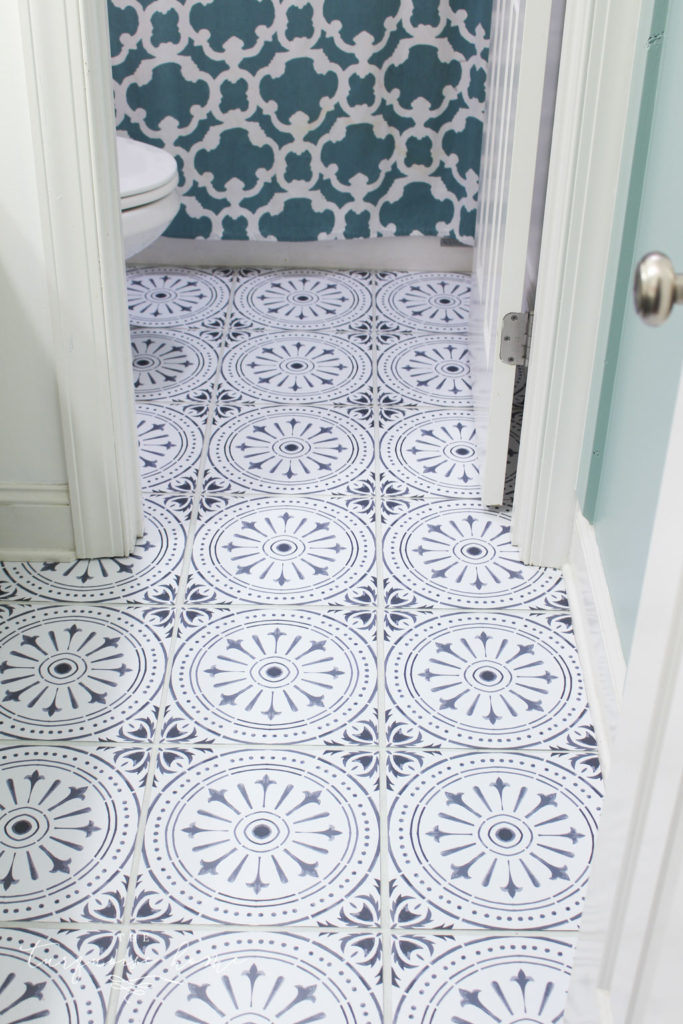 Related Post:
Change Out Hardware
Changing out the hardware or the faucet in the kitchen is a cheap way to upgrade the decor and make the kitchen feel like your own. Don't forget to keep the old hardware and swap back out before you move!
There are so many great inexpensive options for cabinet pulls these days!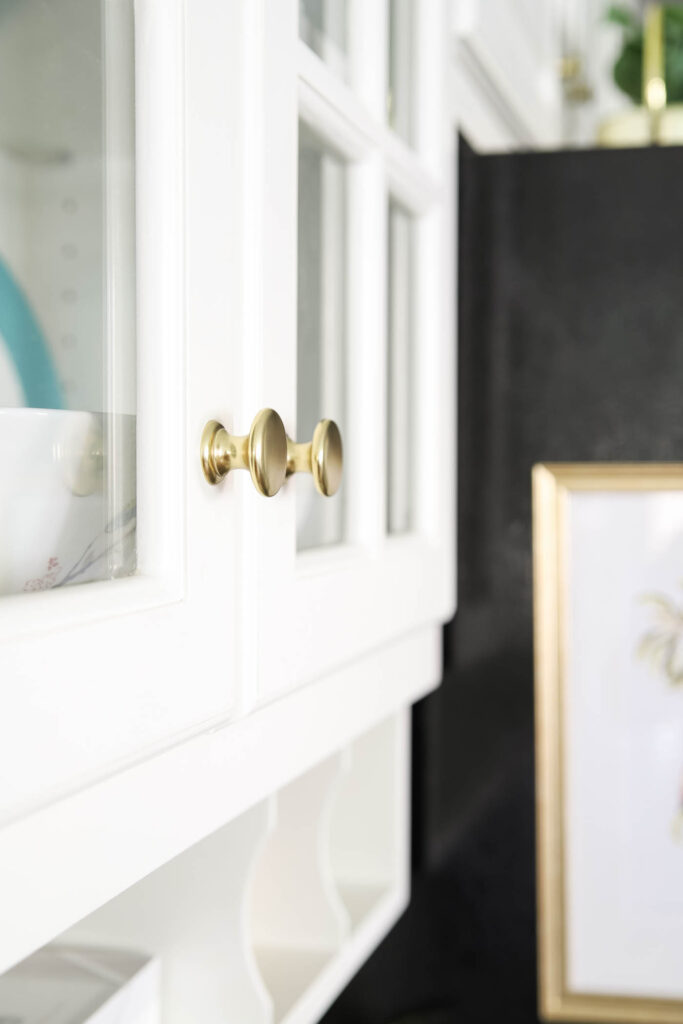 Related Posts: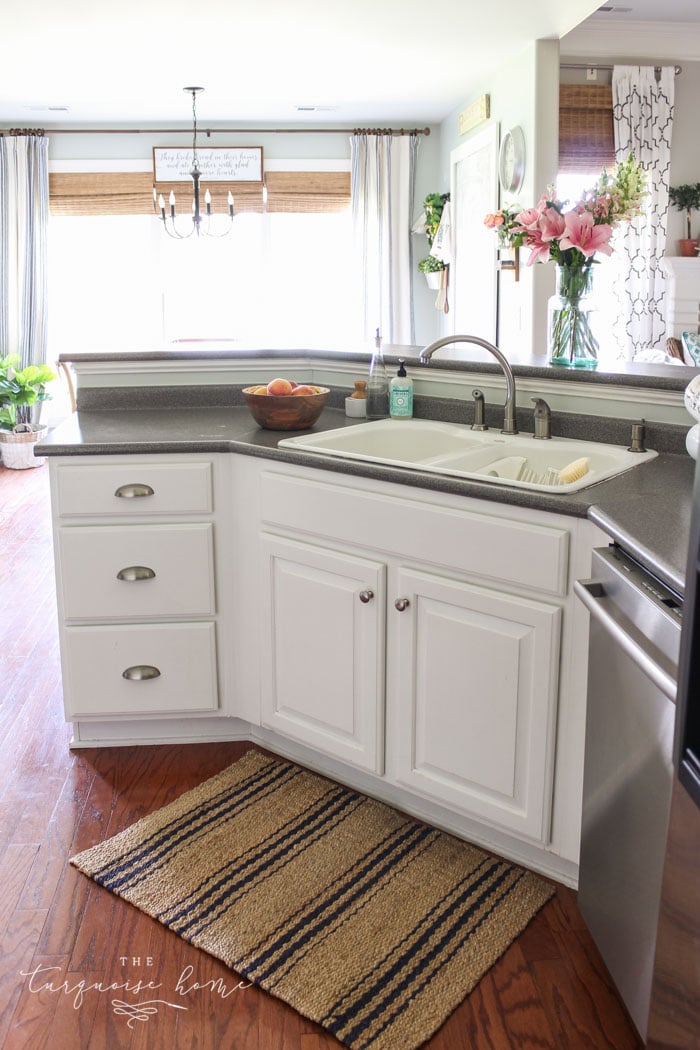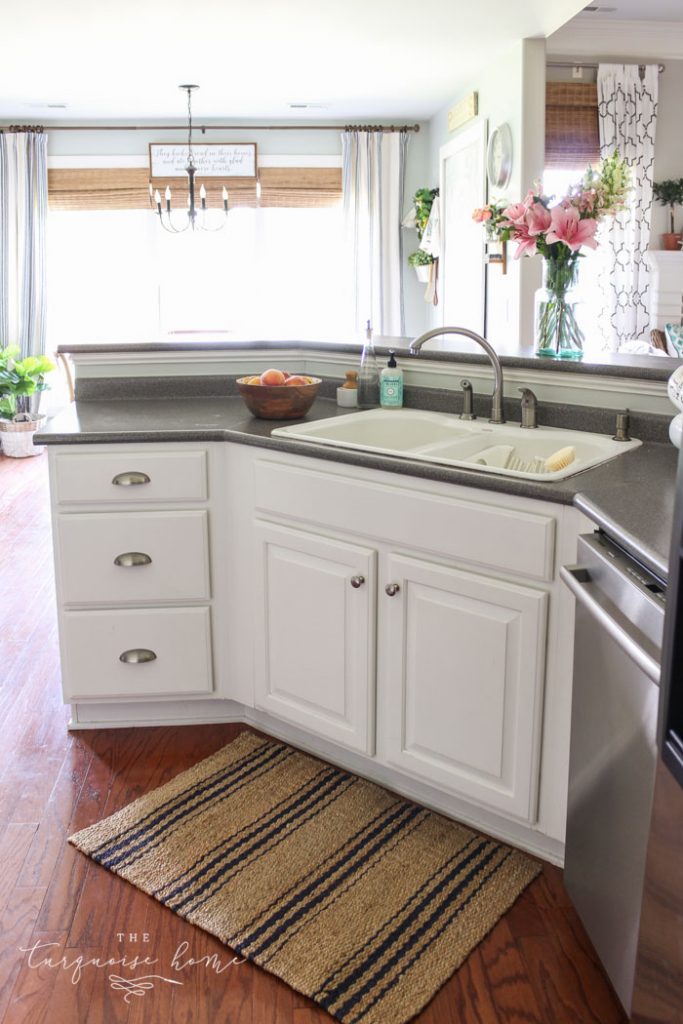 Upgrade your rental with these 7 powerful tenant improvements. They are all temporary and easy to change out if you move, but they will go a long way toward making your rental feel like "home"!
MORE POSTS YOU WILL LOVE: