Adding Old House Charm with Affordable Schoolhouse Lighting
Love this quick and easy update! Add old house charm with affordable schoolhouse lighting! Most of these light fixtures are $50 or less. Crazy!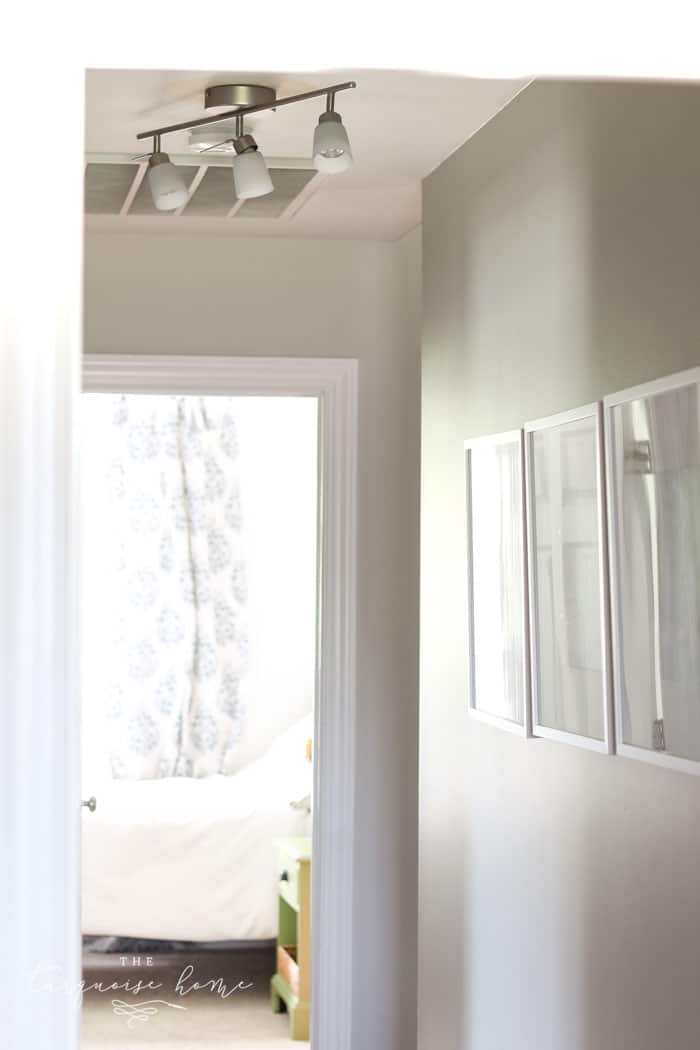 The old modern, broken track lighting.
Once upon a time we moved into this builder-grade, beige foreclosure home and decided to put our own little stamp on it. I knew right off the bat that I wanted to change out the lighting in most every area of our home. Really, I wanted to change it all out! And 5 years later I've knocked out a few lights, like the ones in our kitchen, which you can see here.
Since we're on a budget, the process has been slow. And that's OK. A little here and a little there makes a big difference over time. I'm happy with our small little changes along the way.
We had the dreaded "boob" lights in our two hallways when we moved in. You know what I'm talking about, right?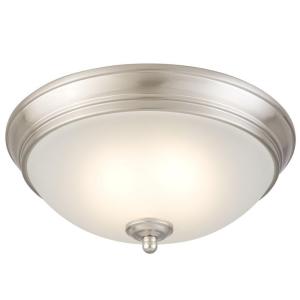 Yep, that's the one! There's nothing actually wrong with this style of flush-mount lighting, but it's just not my favorite.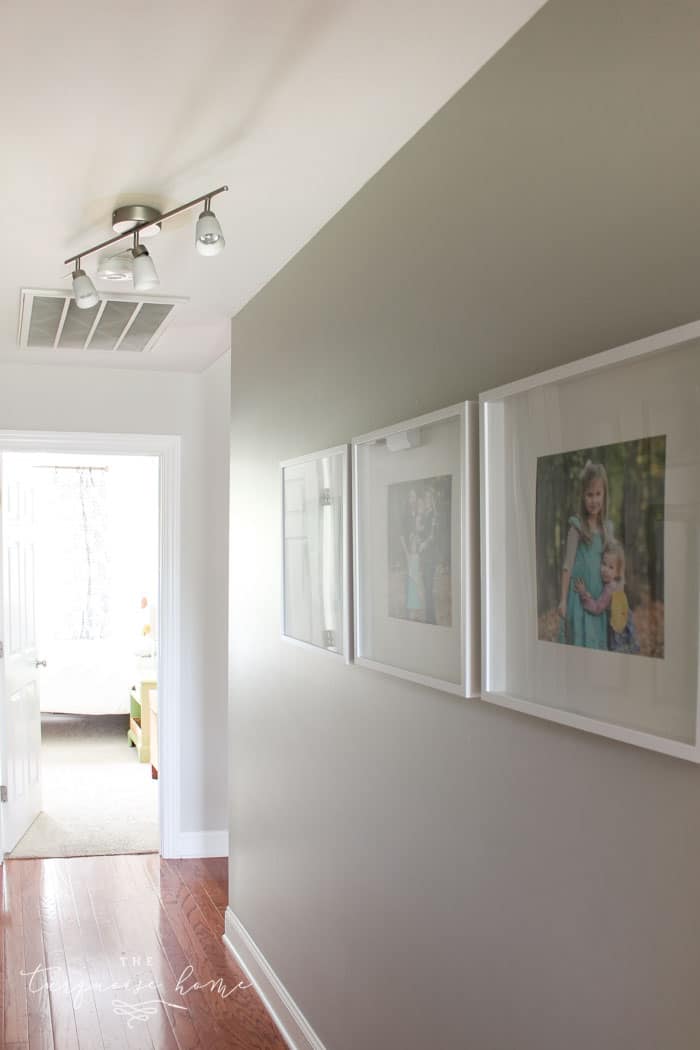 Back in 2012, I removed the "boob" light and transformed this hallway with some IKEA Ribba frames and a track lighting system. I was still figuring out my style and didn't know exactly how to bring what I loved from the store shelves into my home.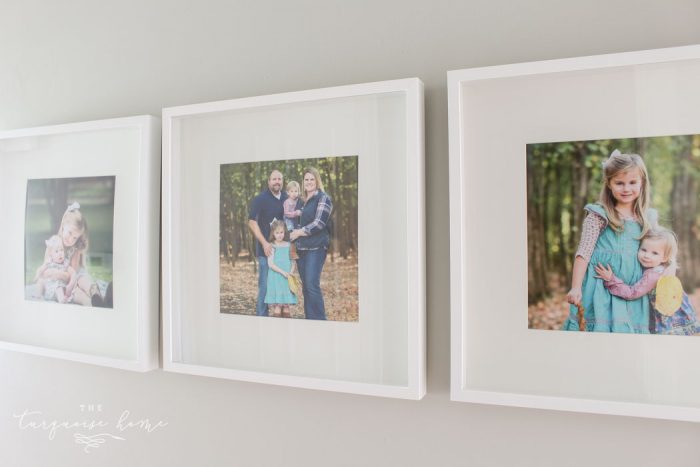 While I still like the frames and they are there today, the track light was another issue altogether.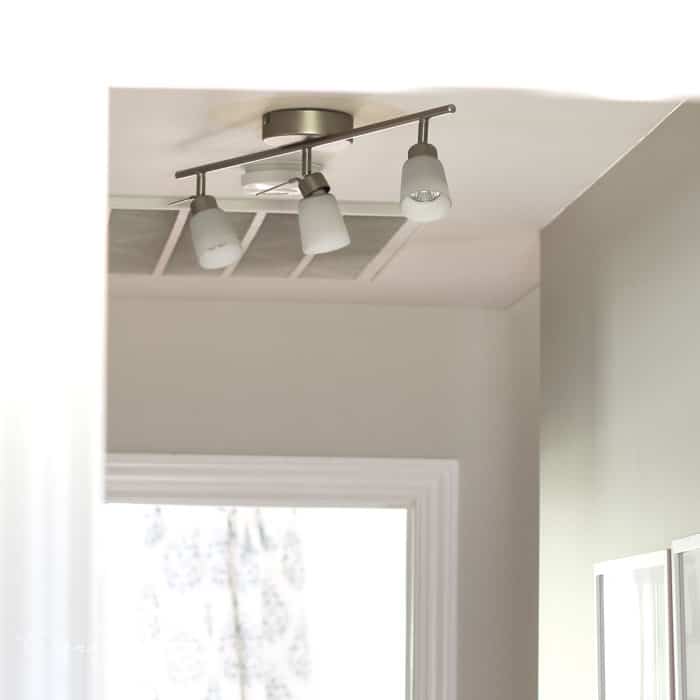 As with most IKEA light fixtures, the light bulbs are not standard and need to be purchased at IKEA. We don't have one near us, so that makes it a little bit of a pain. While replacing the lights nearly 3 years ago, my husband accidentally unscrewed the middle light completely and it hasn't worked since.

As the other two bulbs went out, I didn't replace them and haven't had a working light in this hallway for a few months now. Womp. Womp. Such a sad, dark hallway.
I also didn't love the modern look to the track light. It wasn't my style and wasn't functioning, so it had to go! I wanted something with a little more "old house charm" if you will.
This popular style of farmhouse or schoolhouse lighting gives a character and charm to a home that the modern day track light or "boob" light can't give.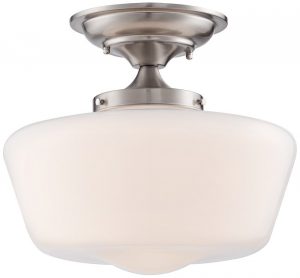 Enter this affordable schoolhouse lighting I found on Amazon. How cute is this?
Here's how it looks in the updated hallway.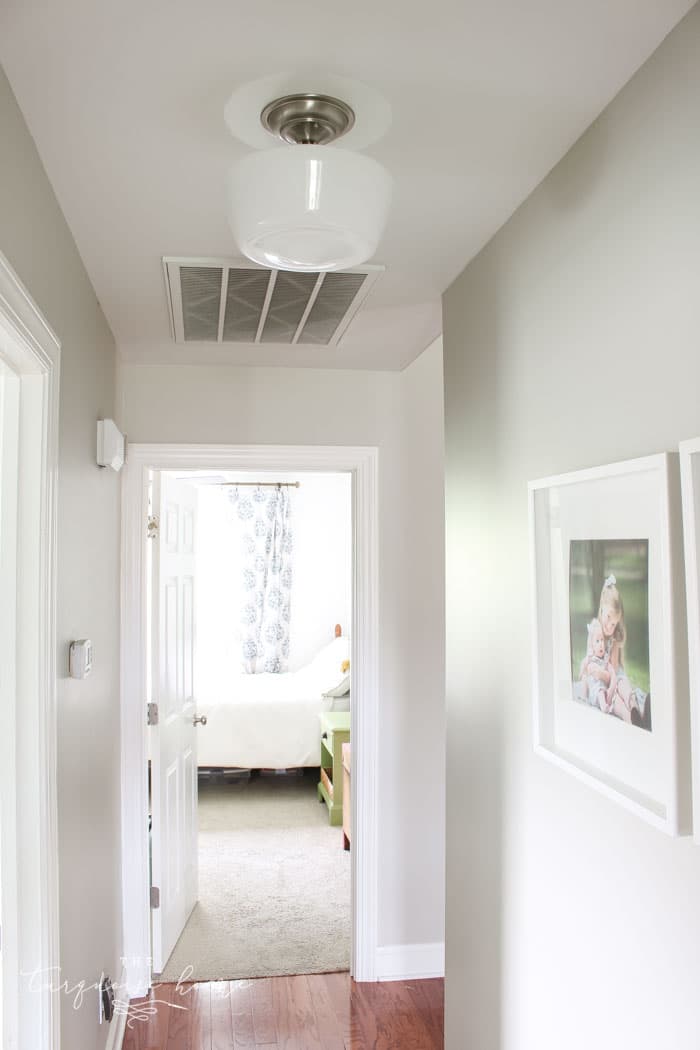 Don't mind the white ring around the flush mount on the ceiling. It was originally the old color of the ceiling, and I whipped out the closest white I could find to make it a tad bit better! It's the wrong sheen, but it'll work until I repaint my ceilings some day.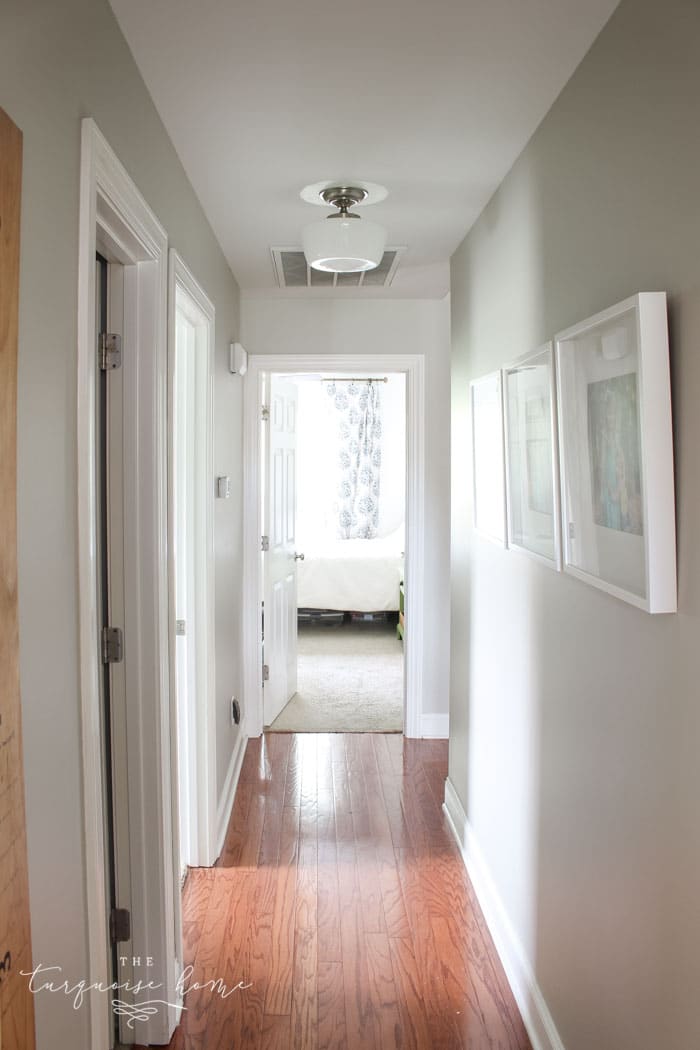 I love how this inexpensive light adds so much character to my home built in the last decade. And I was worried that the single bulb wouldn't be enough light for this space, but it's perfect! It's plenty of light at night.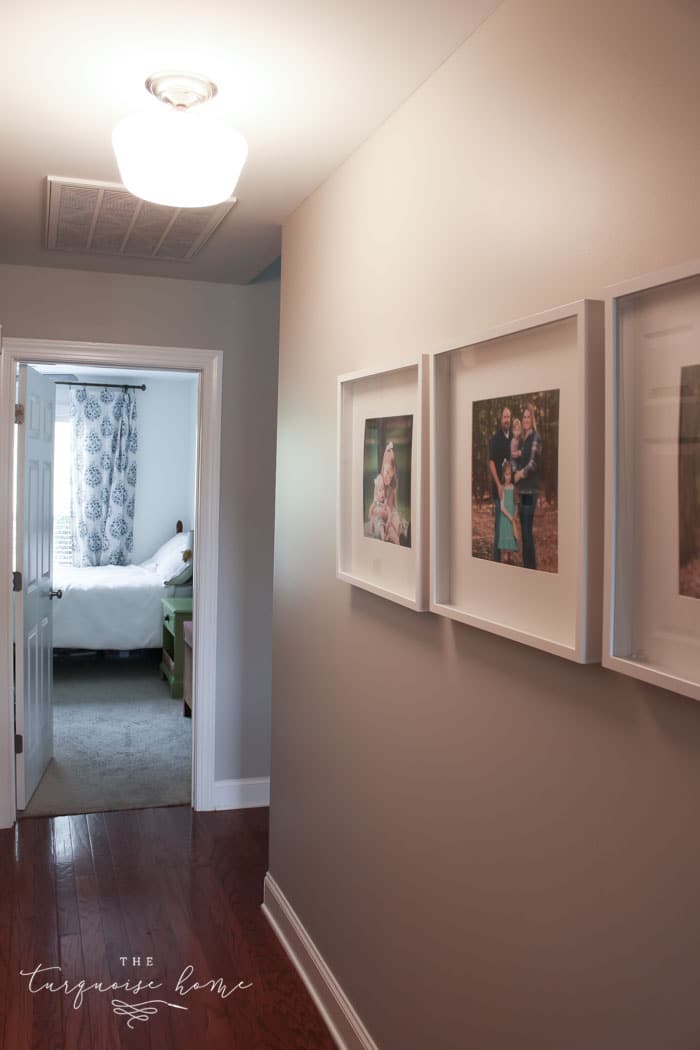 Affordable Schoolhouse Lighting
And I rounded up my favorite affordable schoolhouse lighting for you to shop on your own. They are so cheap and super easy to install! This post contains affiliate links for your convenience. See my full disclosure policy here.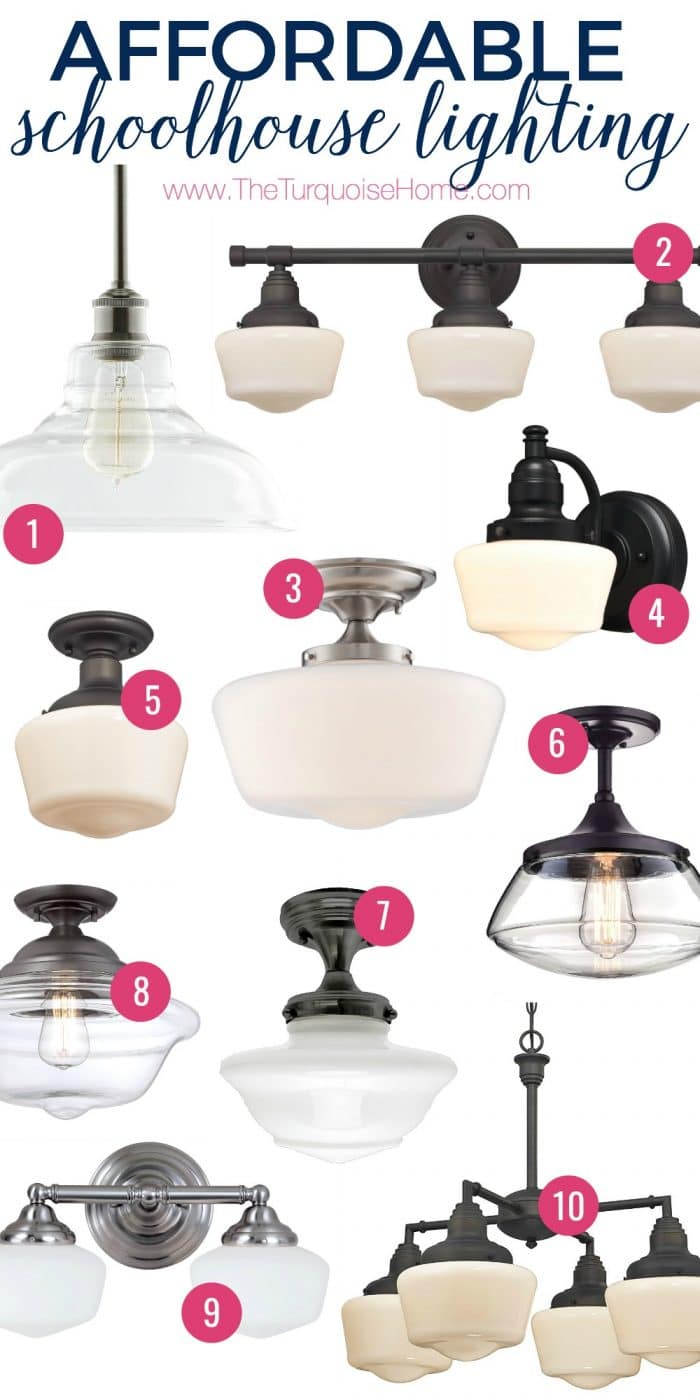 I'm going to grab another one this week for my second hallway light, which still has the dreaded light reminiscent of a lady's chest. That one in the middle is the one I bought (grab it here) and I've linked to the rest below:
one, two, three, four, five, six, seven, eight, nine, ten
I plan on buying a matching schoolhouse light for my other hallway very soon. At the less-than-$30 price point, I could just go ahead and order it right now. We're going to de-boob the lighting situation in my house if it's the last thing I do this summer!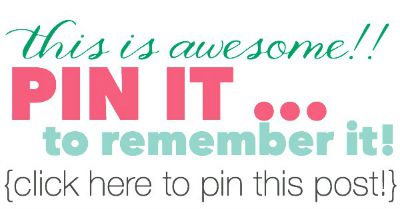 SaveSave