Cute, Simple, Easy Chevron Arrows
Making these DIY chevron arrows are so easy and cute! It's a great way to fill up a large empty wall!
You're going to love this little project because as much as I like DIY, I also love quick, and quick this is. You don't even need a single power tool. That's how quick and easy it is!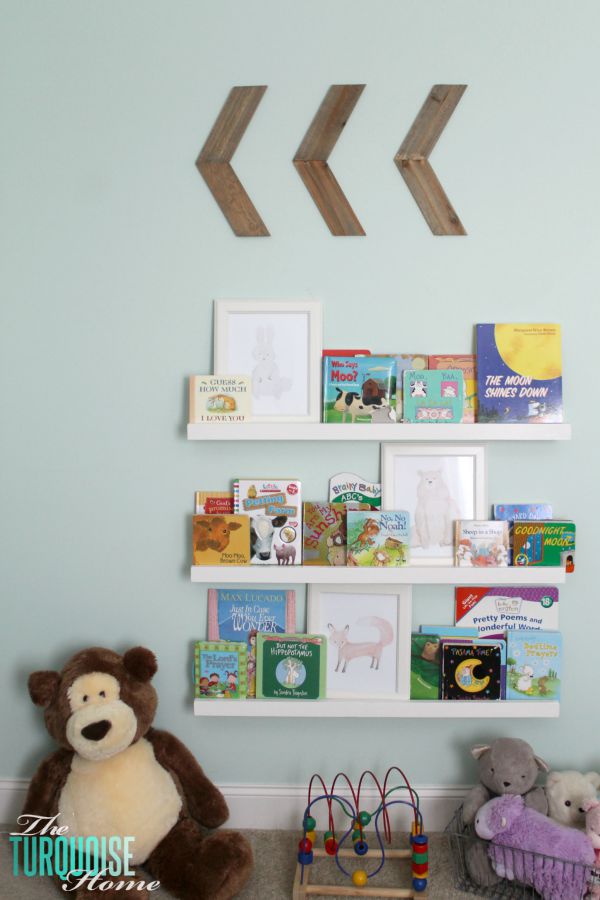 I wanted something cute to go above the baby's nursery book shelves, but I didn't want another picture frame. I've got enough of those already, including the 3 frames on the bookshelves.
So, I popped into Michael's one day and found these pre-made arrows in the unfinished wood section. I think they were around $5 each, but with a 25% off coupon, I walked out of there spending between $11 and $12. Perfect!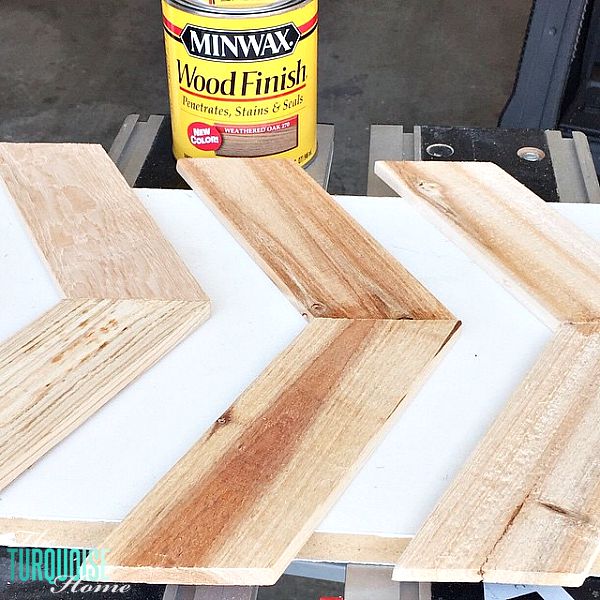 I brought them home, stained them with my favorite gray wax: Minwax's Weather Oak. I brushed the stain on with a foam brush and left it on for about 5 minutes. Then wiped off the excess. I wanted to really pull out the gray tones with the stain.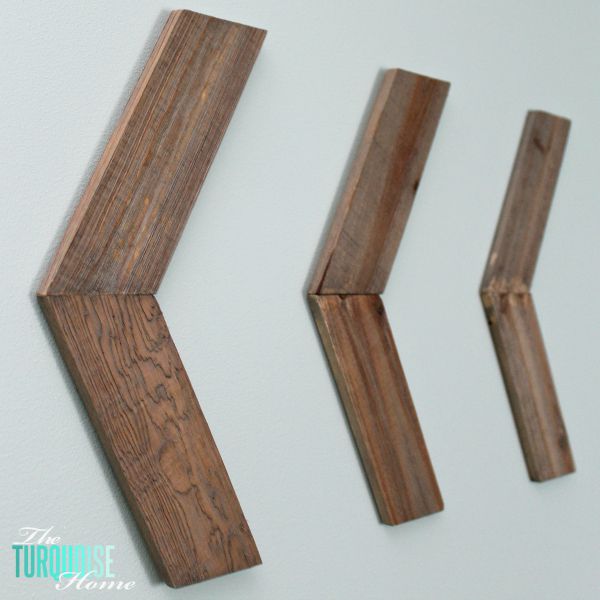 See?? What did I tell you!? So simple, easy and quick – oh and inexpensive too! So, if you're looking for a little texture and fun for your wall, grab some of these! I also saw unfinished arrows in this section and thought about getting them. But decided on the chevron arrows instead. I've got some other arrows up my sleeve for her room. 🙂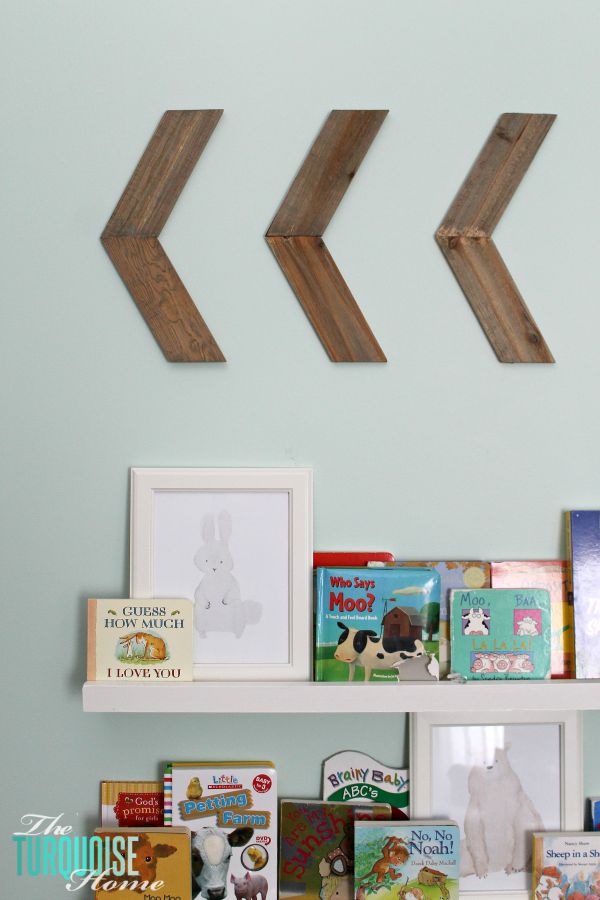 I hung them on the wall with some small command picture hanging strips. So, they aren't too permanent. If I want to change them out for something else, it'll be super simple.
What do you think? Totally doable, huh??
More Posts You Will Love: