Home Decor 101: Why does Decorating Matter?
Your home and decor play a vital part in influencing everything from your mood to your productivity and even your confidence. Keep reading to find out how to use your home interior decor to create a home you love!
Remember the day you moved into your home? It was a blank canvas that just screamed "opportunity" at the top of its lungs. Opportunity for experiencing happy times, to make lasting memories … and the opportunity to create the perfect environment that you long to come home to.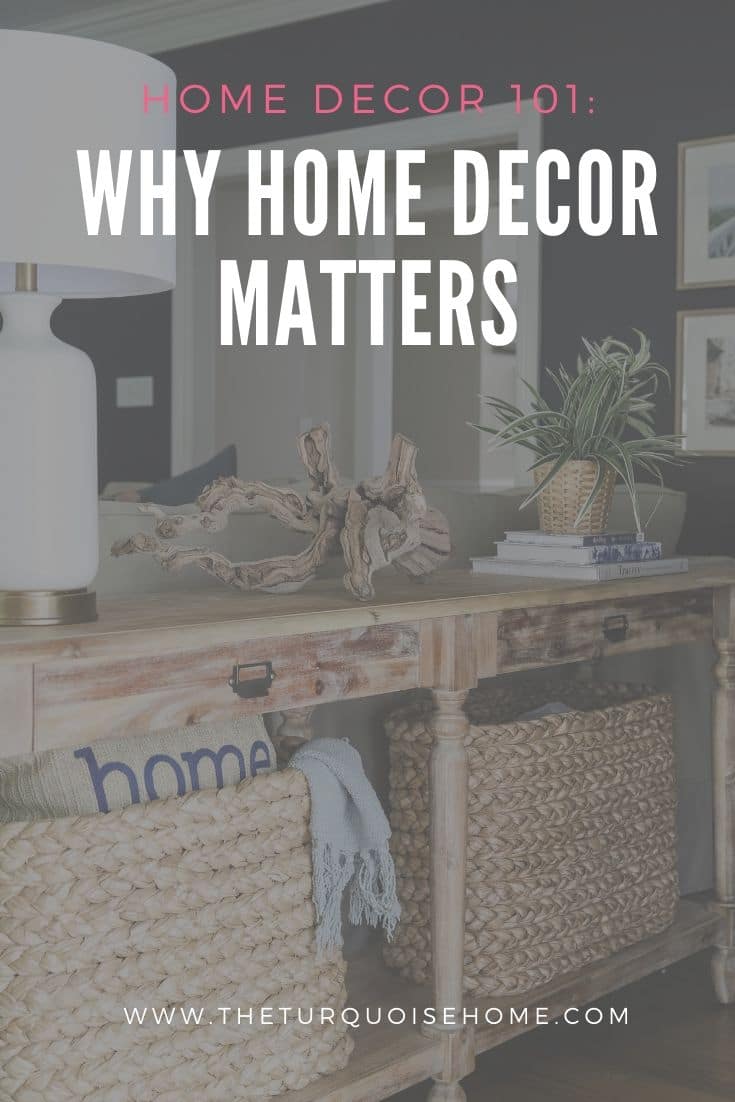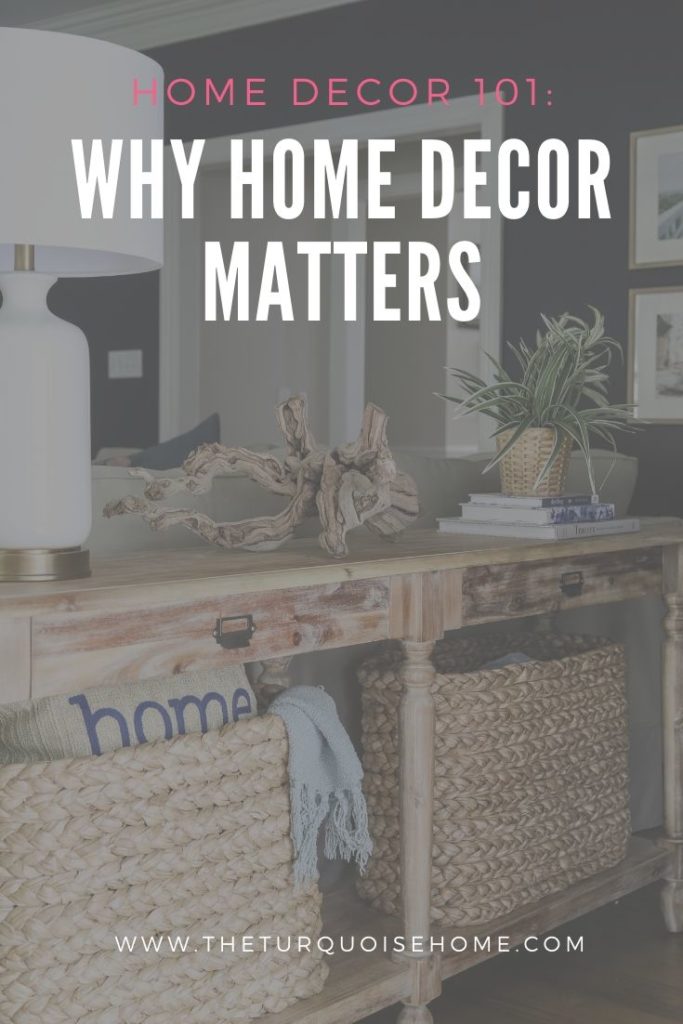 Maybe that means binging too many Netflix shows on your favorite couch or the ideal chair setup for when you have friends over for a game night. Even that long-ago photo sitting on the coffee table or hanging on the wall that makes you smile any time you see it.
It all comes together in regards to creating your ideal home.
Home and Decor: Why is Home Decor Important?
Your home interior decor is a reflection of your personality and everything you are interested in.
Are you an extrovert who has the home bar and board games always at the ready for your next party? Perhaps you are an introvert who has shelves of books in your cozy reading nook. Or, maybe your house is home to a big family with a home theater for those lazy evenings of watching a family movie.
No matter what your personality and your style, your home and decor are the perfect avenues for letting them shine!
Why Is it Important to Create a Home You Love?
Does it actually matter how you decorate your house? Yes, it does!
The way you decorate your home offers you the ability to create a space where you enjoy spending your time. You may not realize this, but the way you decorate your home also impacts your health, your mood, and more.
Spending time choosing home interior decor is about so much more than just 'looking pretty'. Having a home styled in a way that really reflects who you are can create an inviting and comfortable atmosphere that enhances your well being.
It can also boost your confidence when you have friends and family at your home!
By choosing style elements that you love, your home decor can lift your mood anytime you need it or help you feel productive and confident.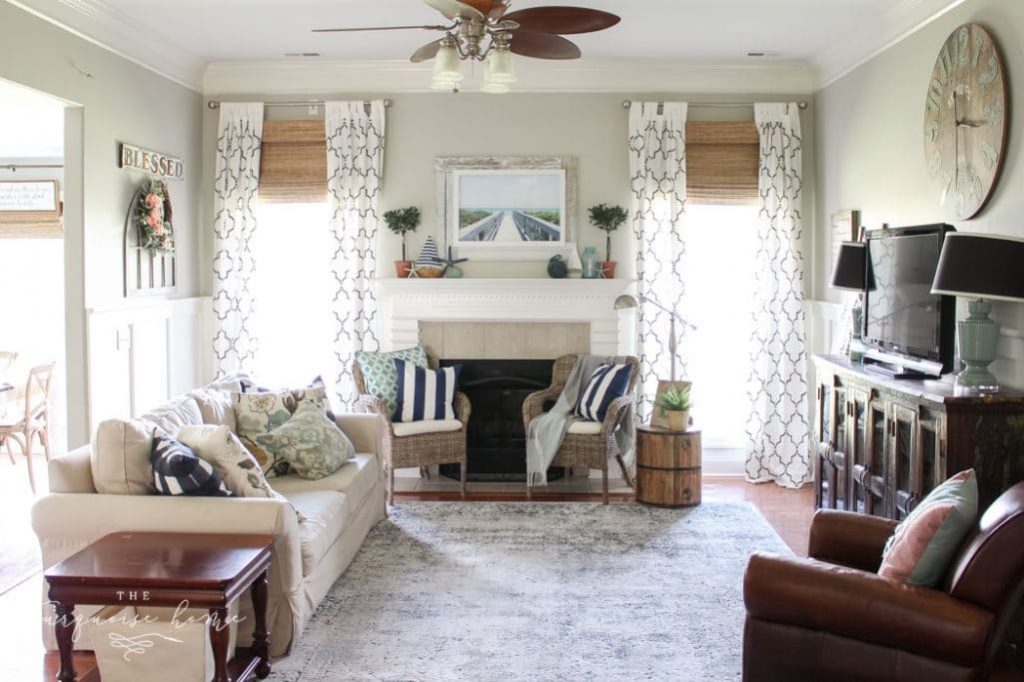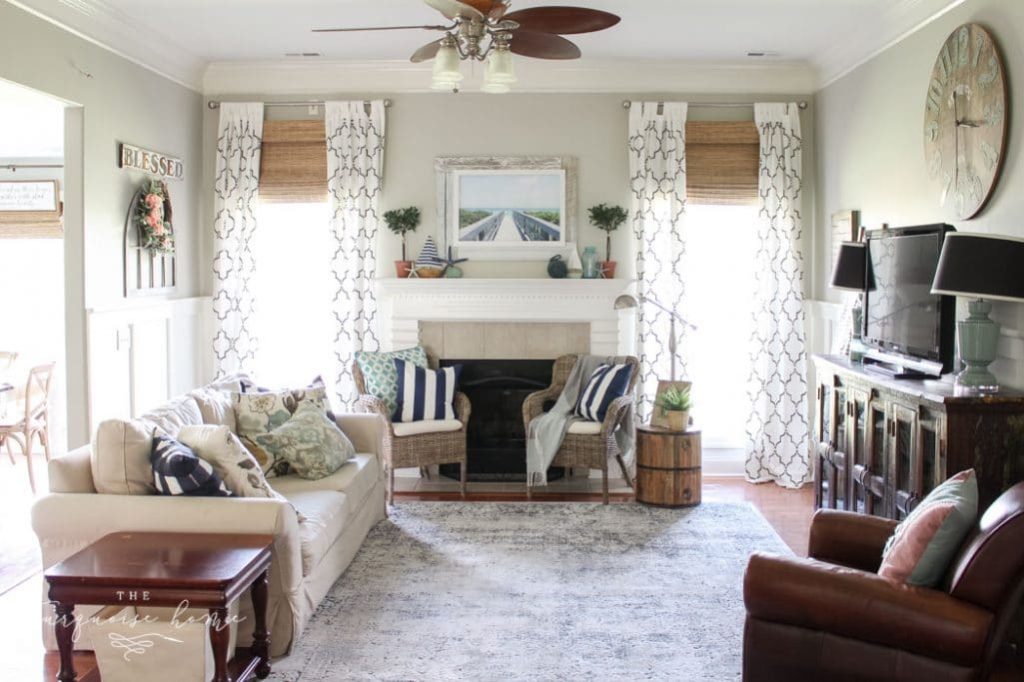 How Home and Decor Go Hand in Hand: 5 Elements to Love the Home You Have
If you didn't know, your home and your decor go hand in hand – they synchronize around you, creating a home you love right there in the home you have! (You don't have to move to have a home you love!)
From your choice of wall colors to the way you put throw pillows on your sectional, everything you select to style your home is an opportunity to create a space where your family will make memories.
Here are five different elements that highlight the importance of your home decor and showcase how you can show off your own amazing style!
Color
What colors scream y-o-u? The colors of your walls will be the first thing you notice when you walk into any room. So, if you're stumped about choosing colors, I like to suggest looking in your closet to see what color(s) are predominant in your clothing.
In general, when it comes to picking paint I recommend using:
Simple, cool colors to create a calm-feeling space
Warm tones to generate feelings of coziness. (This is why I love wood tones!)
Bold patterns and textures to make any space feel ready for entertaining
Color tends to be a large part of home decor because it affects the ambiance of a space!
Once you get a start on (or decide) your colors, go a step further by choosing your favorite patterns and textures.
Related Post: How to Create a Whole House Color Palette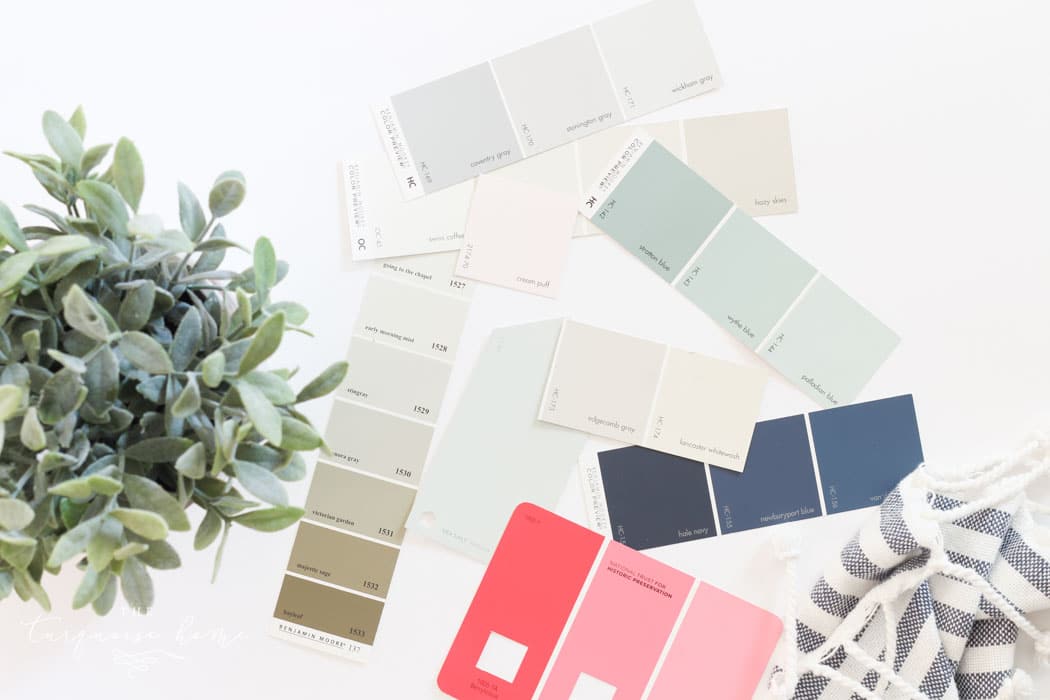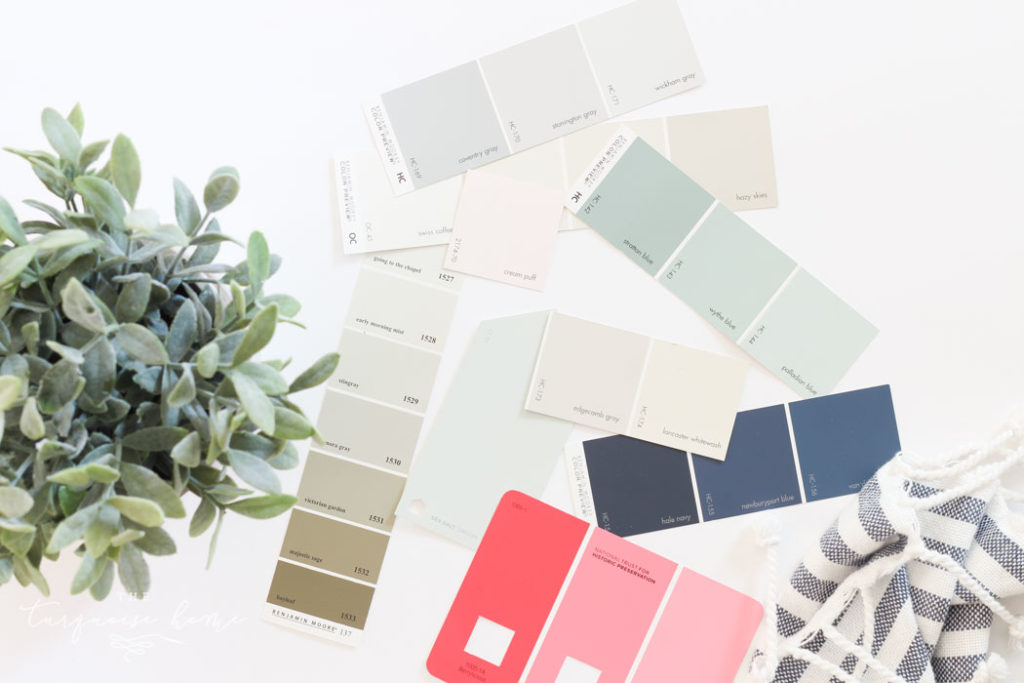 Layout
The layout of your house will have a big hand in determining your decor and how you style your home.
Do you have a large open floor plan where the colors in each room can be seen from the main room. Or do you have a closed floor plan where you can create a different take on your style in each room.
For example, if you have an ultra-modern house, you most likely won't use farmhouse style decor (although you might use elements of that style if you really love it)!
No matter what kind of layout you have, you do want your home to flow well from room to room, which is why it's important to choose a whole home color palette and define your decorating style.
Related Post: Introducing: Our New Home!
Lighting
The lighting in every home can make a huge difference in interpretation. And, believe me, it will play a big part in determining the decor of your home because you'll use your lighting to first choose your paint color and go from there!
A light and bright home may invite darker decor to balance it out. Similarly, a darker home with little natural light or not as many windows may inspire brighter paint and furniture colors to lighten it up.
What's more, artificial light also plays a part in home decor as it can be used in conjunction with natural light to create an illusion of space or size.
Related Post: Budget Lighting Solutions
Furniture
Your furniture is a direct reflection of your personality, decor style:
light or dark
leather or fabric
chairs or sofa or sectional
Your furniture will also influence how you use the space and how it makes you feel. Do you need an end table to make a room feel "finished" and give space to display a momento that you brought back from your favorite vacation?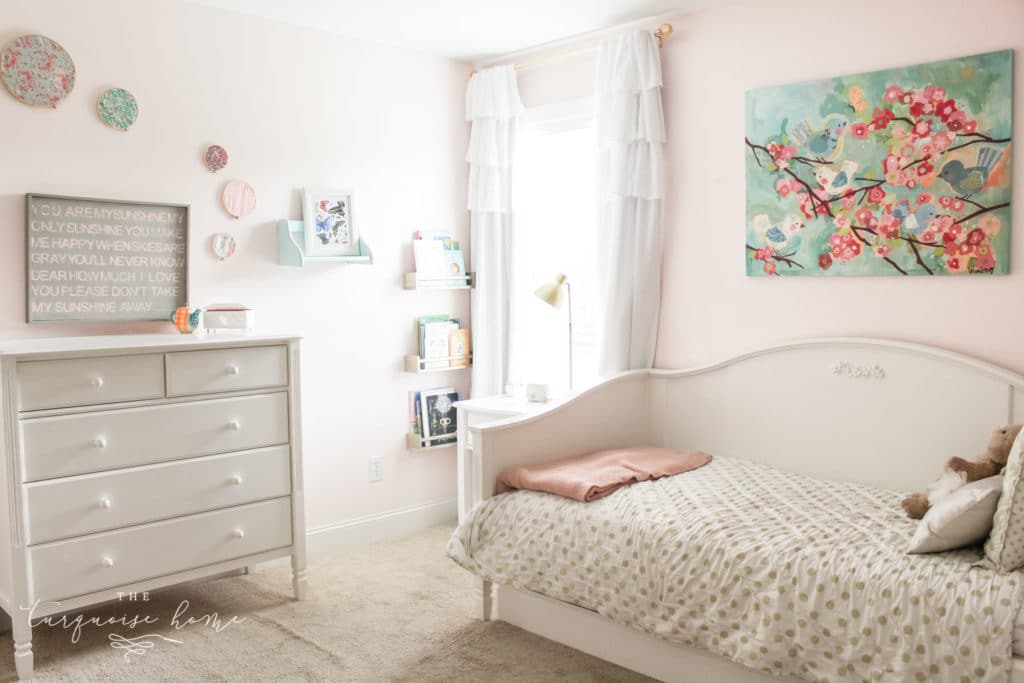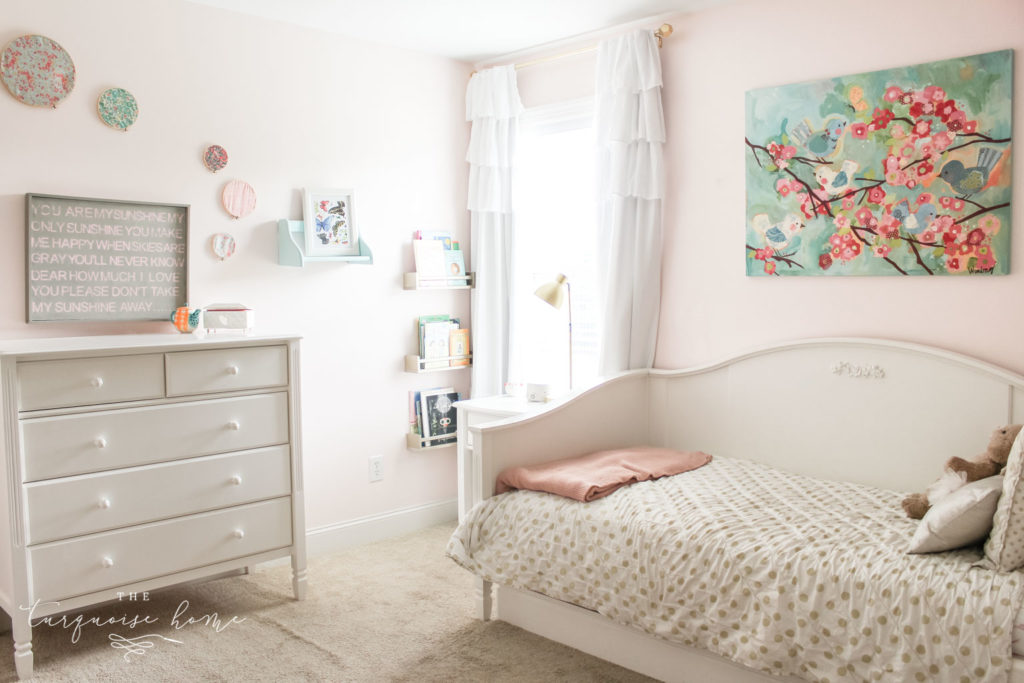 Will you inherit the china cabinet from your grandmother to display the pottery you made with your daughter?
See how it's more than just picking out furniture? It tells the story of the people who live between the walls of your home.
Every room will present the opportunity to choose furniture in a way that complements the room and also reflects your personality!
Related Post: Four Reasons to Love Wood Furniture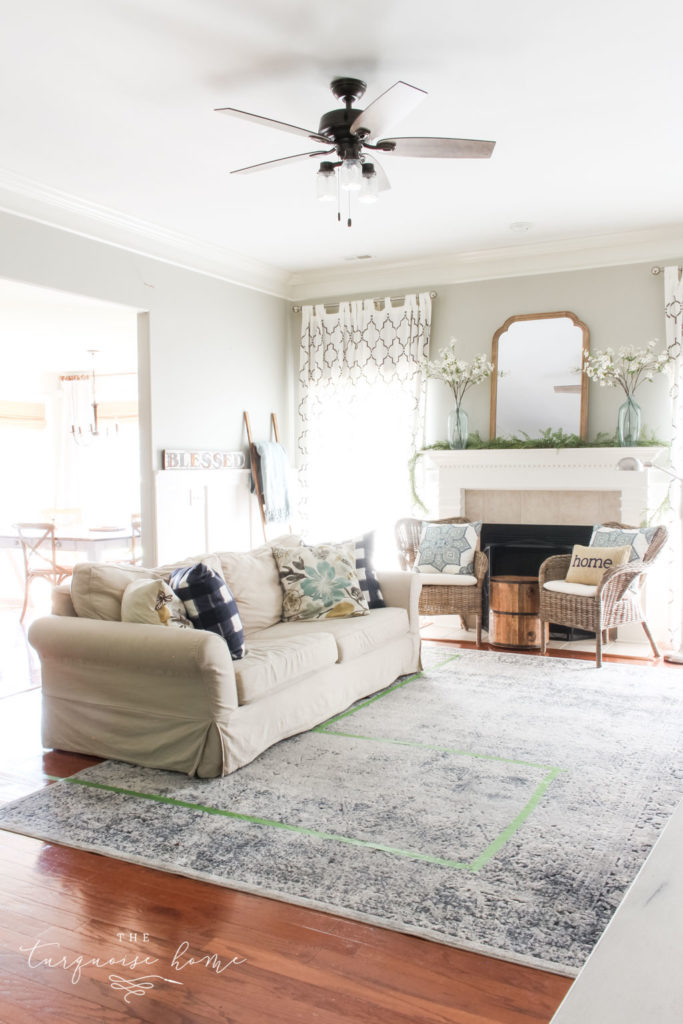 Decorations and Accessories
The decorations and accessories that you add as you reach the end of decorating your home pull everything together: the color, the architectural layout of your home, the lighting, and your furniture. (Really, do we EVER truly reach the end of styling our homes?? 😉)
Whether you add area rugs, framed pictures, bookshelf decor, wall hangings, throw pillows, etc, you tie everything together and put the finishing touches on your home and decor.
Use your accessories strategically to complement your entire home, pull it all together and tell your story!
Related Post: 25+ Ways to Decorate Your Home on a Budget
Your Home Decor Matters!
Your home interior decor matters because it can influence everything from your mood to your productivity and even your confidence. When you find some little styling element that you love, add it to your home. If you can incorporate furniture, decor, art or anything that tells your story, put it in your home.
It creates a space where you can be at your very best!
If you are struggling where to start, take a look through some of my latest adventures in home decor. I hope it can help you find what you are looking for!
MORE POSTS YOU WILL LOVE: