The holidays are coming.
I'll let that sink in for a minute.
Are you starting to feel stressed, mentally plan out your plans, gifts and parties? Or are you oblivious to the coming season? I know that for some it seems crazy to talk about it already, but I prefer to plan it, get everything done early and then enjoy those precious weeks in December with my family.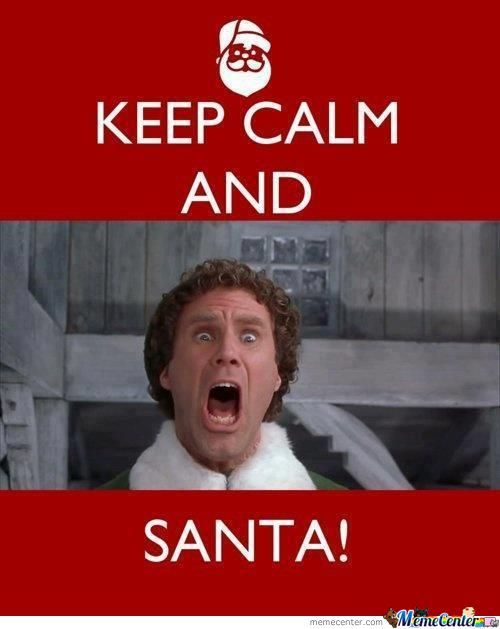 I mean, I ordered my Christmas cards already and they will arrive addressed and ready for me to stick a stamp on them. Hallelujah!

So while I'm ready to break out all of the Christmas decorations and get a head start on that, I'll restrain myself and settle for a little Christmas-y room freshener spray. I love the scent of orange and spice together. Once of my favorite drinks of the winter season is this wassail recipe. It's so easy, so yum and I usually have all of the ingredients on hand.
Equally, this room refresher spray is yummy and easy to whip up. And is has a little added coziness with the vanilla. Delish! I spray it around just when we're hanging out during the day or especially when a friend is coming over.
Many times I'll opt for using my essential oil diffuser to give a nice scent to the house, but sometimes I'm just too busy or too lazy to set it up, so a quick spritz of this spray and I'm all set!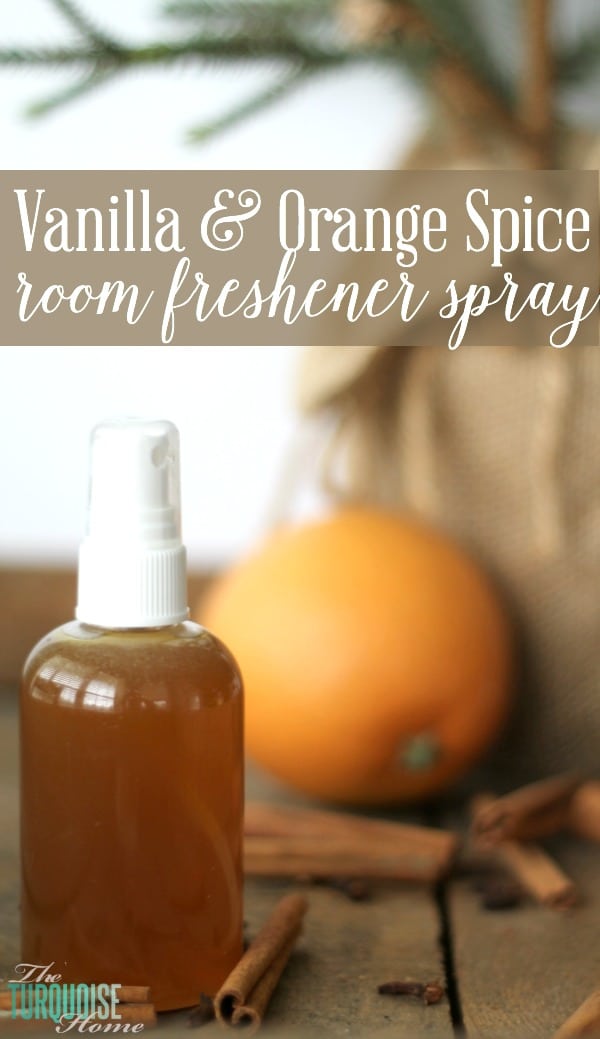 What you'll need: (Some links are affiliate links, which help keep this blog running. See my full disclosure policy here.)
3/4 c. Water
1-2 T. Real Vanilla Extract (or vodka or rubbing alcohol) – I'm really partial to the vanilla for the added cozy scent.
6 drops of Orange Essential Oil
5 drops of Cinnamon Bark Essential Oil
5 drops of Clove Essential Oil – I buy my essential oils here.
Mix all of the ingredients together in your 8 oz. spray bottle, shake and enjoy!
It's really that simple! You can also experiment with other smells. Last year I shared some of my favorite scents for fall, which would all smell awesome in this freshener spray. Or you can get completely creative!
CLICK HERE to browse all the supplies you'll need to make your own handmade gifts at home!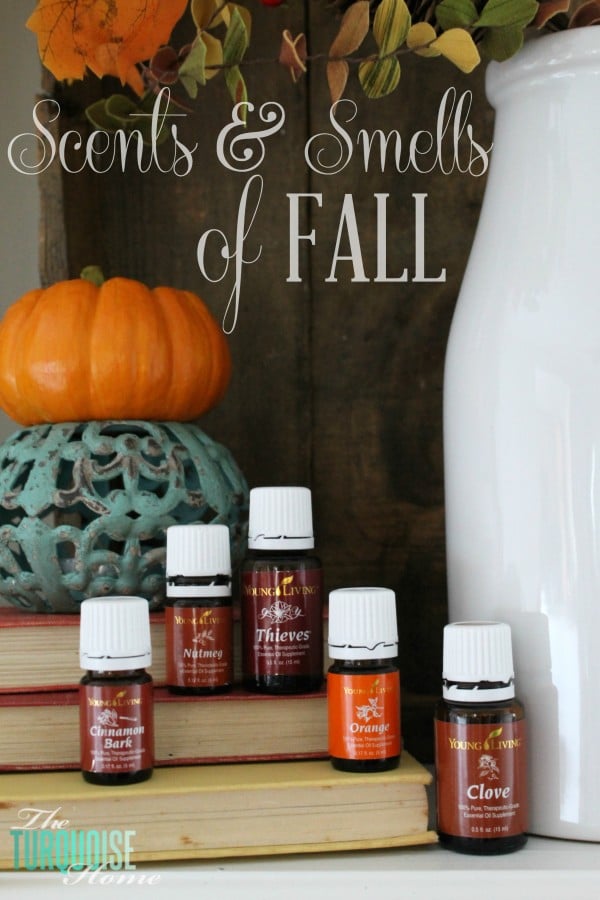 I love that essential oils make my house smell wonderful without harmful toxins and give me wellness benefits.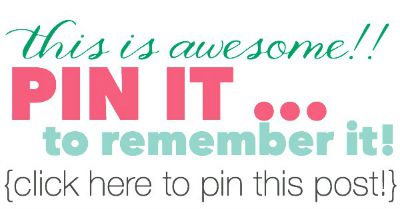 Disclosure: This post includes affiliate links, which does not mean you pay a penny more when purchasing through my link. It means that in helping you easily find some of my favorite products, I receive a small commission if you purchase. Thank you so much for supporting The Turquoise Home! {P.S. I only share products I truly love!}