DIY Luxurious Cocoa-Mint Lip Balm + Free Printable Labels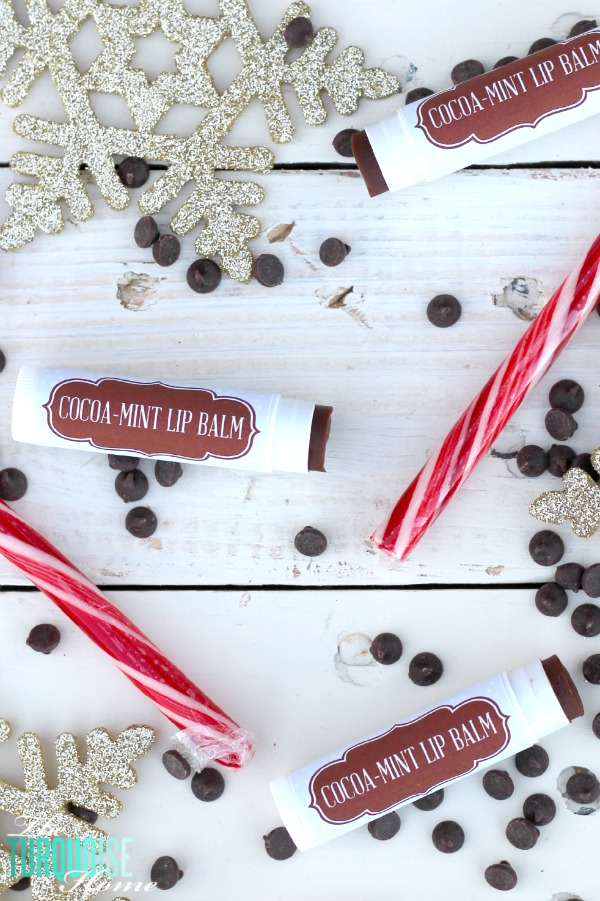 Confession time: I'm a lip balm lover. I mean, every night before bed I have to have some lip balm. And pretty much every hour after I wake up until I go back to bed the next night. It's just my thing. I hate to have dry lips. So, when I found out a couple of years ago that I could make my own lip balm (and for dirt cheap), I started making them. I've tried all kinds of fabulous flavors like cinna-mint, lavender, lime & vanilla and more. But then my sister-in-law gave me some DIY lip balm that she made, only that is was yummier and more luxurious than any of my previous lip balm recipe attempts. I mean, mine were good, but they weren't blow-your-mind moisturizing like this was. And did I mention, it was chocolate??? YUM! So, recently, armed with her recipe, I grabbed up all of the special ingredients to make my own. I ordered my ingredients from Amazon or Bulk Apothecary, but your local Whole Foods or Earth Fare will probably carry most of the ingredients, except for the essential oils. While these stores do carry essential oils, since you'll be putting these on your lips, I really wouldn't recommend using anything but therapeutic-grade essential oils. I use this brand. (Affiliate links are included for your convenience. See my disclosure policy here.)
Supplies You'll Need for DIY Luxurious Lip Balm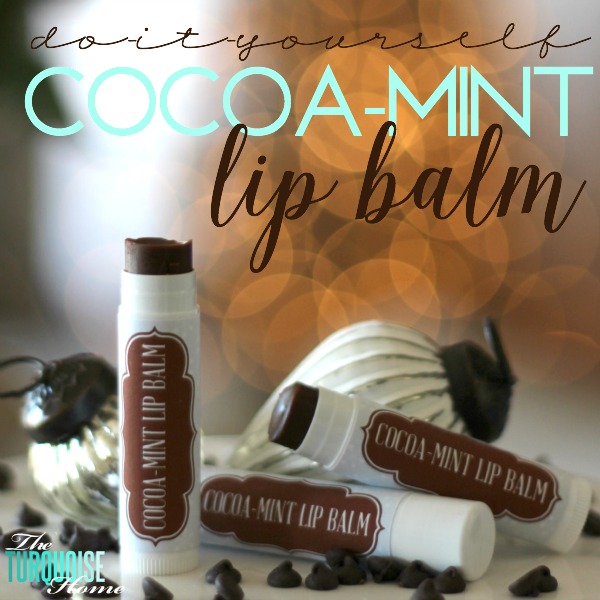 How to Make Cocoa-Mint Lip Balm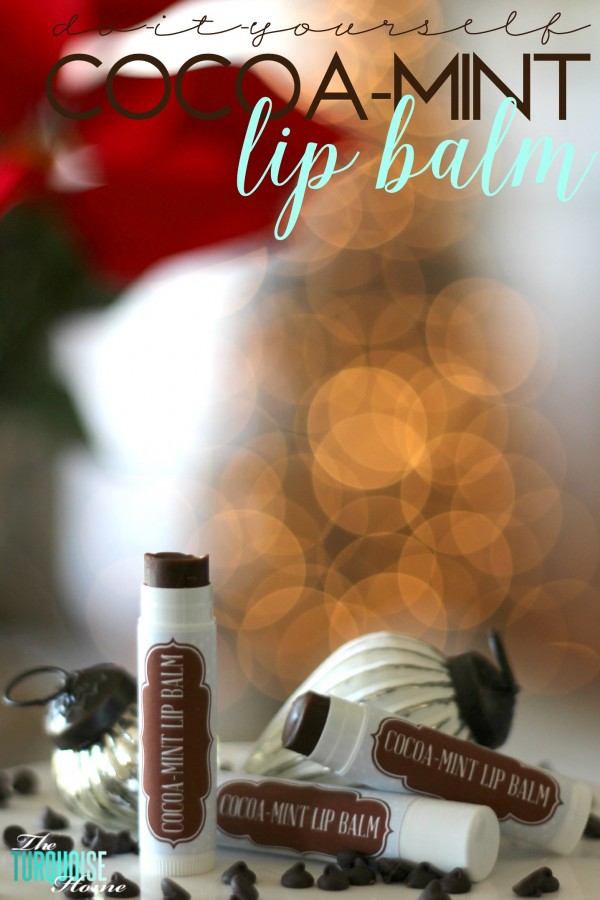 I didn't get a chance to take pictures of the process, really, because I was hosting a make-n-take party at my house where we made these. It's so simple, though, you don't need pictures, I promise. Combine Beeswax and fractionated coconut oil in a double boiler and heat on low until melted. Add cocoa butter and stir until melted. Remove from heat and whisk in raw honey, vitamin E oil and cocoa powder. Make sure the honey and vitamin E are thoroughly mixed in. Finally add your peppermint essential oil. Continue to stir or whisk until you've finished pouring into your lip balms, because you don't want to get to the end of your mixture and realize that all of your honey and vitamin E has sunk to the bottom and is still sitting in your cup. Ask me how I know. 🙂
I purchased this lip balm filling tray and it works great for filling a bunch of containers at a time. I mixed my lip balm ingreients together in a glass Pyrex measuring cup, so it was easy to pour into each one. And you don't want to touch them while they cool down because you don't want to mess with the pretty sheen on top.
Free Printable Labels (yay!!)
Since these make great gifts, I made some cute labels for you to use. I just print these off on some 8.5×11 white sticker paper, cut them out and roll them on. I added the ingredients to the label, too, so that your recipients will know what they are getting. 😉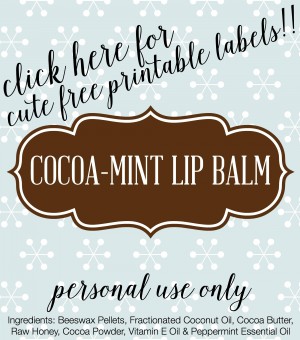 Click here to download the printable file. Personal use only!
More Posts You Will Love: