IKEA Ribba Frames in the Hallway
Use some ribba frames from IKEA to personalize a long hallway or any long wall in your home! These frames look like an art gallery wall!
I am slowly personalizing my home. I still don't have a lot on the walls, but I'm tackling one space at a time. This week it's my hallway between my three  kid/guest bedrooms and second bathroom.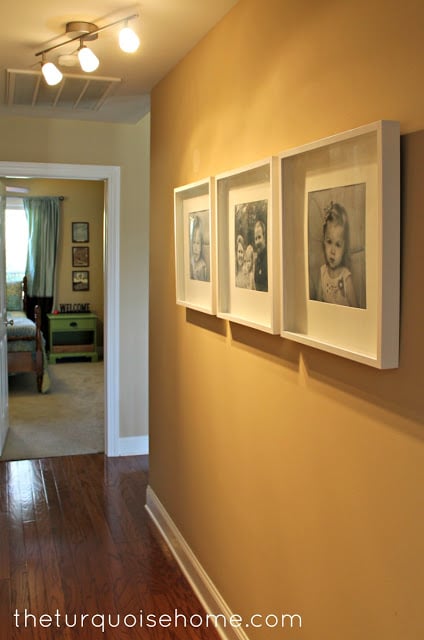 On my recent trip to IKEA, I picked up three square Ribba frames and a Basisk track lighting kit for my small hallway update. In my last house I had a bunch of smaller frames on the hallway wall, but I decided to go for a big impact in my narrow, long hallway. I'll use my smaller frames in other places.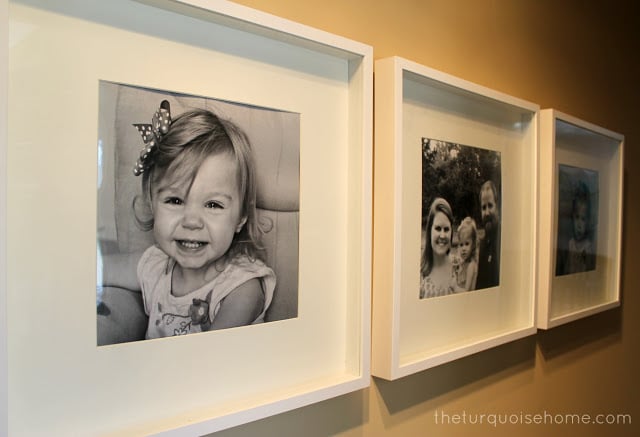 The only place I could find that sold the correct size picture for these frames is Costco. They sell 12×12 size photos. Perfect!
Update: I now buy the 12×12 size at Shutterfly!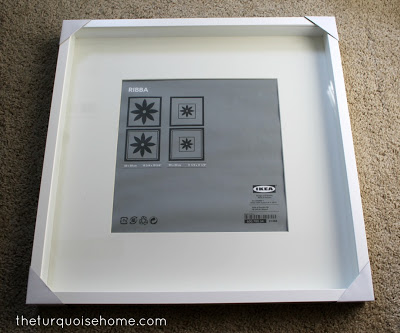 Thankfully(!) before I tried to hang my frames, I found this awesome, most helpful tutorial by Kelly over at View Along the Way on hanging Ribba frames. I had no idea it was so difficult, but it is. Good old IKEA. You just need a short screw and a paint stirrer. Click HERE for the tutorial on "how to get IKEA Ribba frames to behave."
I did uncover some old paint colors while doing this project. We removed the smoke alarm from the wall to reveal an old paint color. There's also one on the ceiling next to the light fixture. We don't know why they had two so close together. (We'll move the one from the wall to Miss A's room.) And when when we changed out the light, we found another paint color.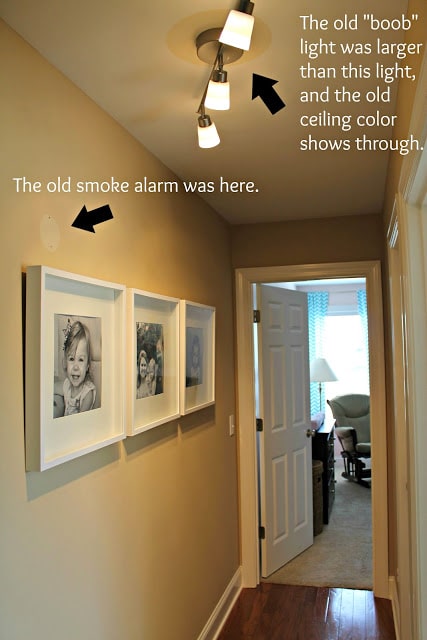 Too bad paint samples didn't come with the house. I'm planning on picking a new color for our main color in our open floor plan soon. This gives me all the more motivation to get that done!
Update: Come and see what color we picked for our living room and hallways!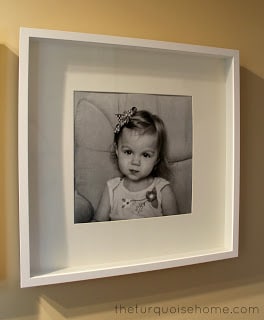 This is my first time to use the IKEA Ribba frames and I really like them. I'll use them again. I think they are a fairly inexpensive way to make a large impact.
The lighting kit is awesome, too! It's off-centered for our hallway, and it had to be angled some in order to leave room for the smoke alarm, but it works. And it means we have one less builder-grade "boob" light fixture in our house. Hallelujah!
More Posts You Will Love: